Like most industries today, education has been disrupted by the need for better school management solutions. For example, the school enrollment process is very tedious and time-consuming. However, an integrated school management system can increase efficiency and provide a seamless enrollment process.
School enrollment is a major process that requires careful planning and execution. It can become complicated if schools do not have cloud-based school management software. This article will look at all the benefits, features, and integration modules of our best school management system to help your school enrollment process.
Also read: The Best School Management System in Singapore
Table of Content
How HashMicro's School Management System Helps School Enrollment
School enrollment is challenging and can be pretty hectic for the school administration. It involves multiple steps such as collecting and verifying documents, filling out forms, and providing students admission. As you can imagine, all these steps can be a very time-consuming process. Therefore, you require a solution to help you with this process.
HashMicro's School Management System is the first step toward revolutionizing the way schools function. It makes it easy for administrators to manage their day-to-day operations. The system allows it to manage student admissions, attendance, academic records, fee collection, and more in just one platform.
Benefits of HashMicro's School Management System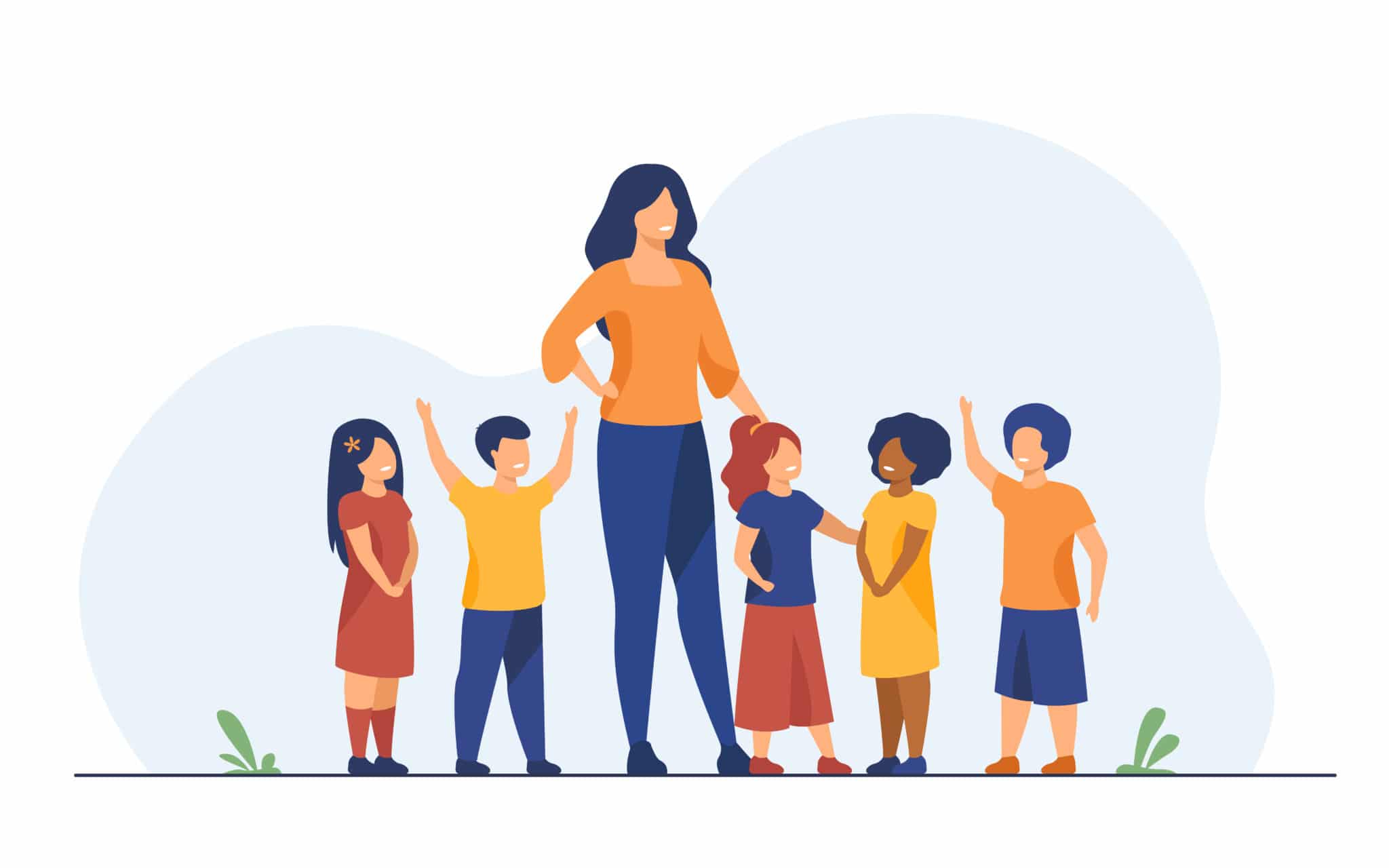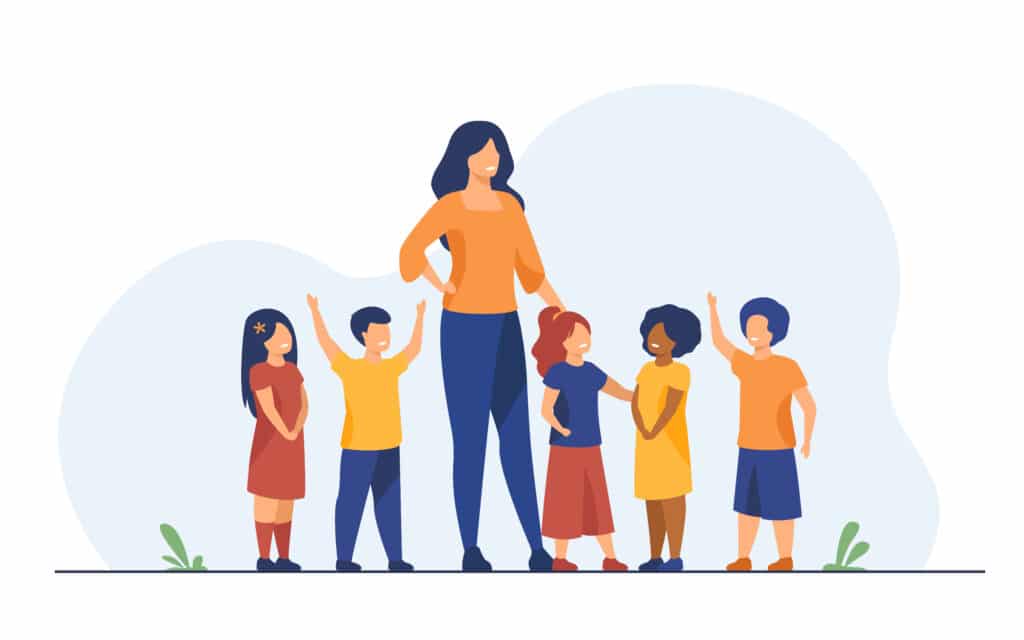 HashMicro's School Management System is a comprehensive web-based solution that allows school administrators to manage their entire school operations. To help you get started, we have listed the benefits of the system below:
School enrollment documentation
Enrollment for school is an essential process, and you should treat it as such. It involves gathering many documents, a long list of requirements, and a lot of manual work. However, you will save a lot of time by running everything automatically in the system. 
Efficiently manage school staff
HashMicro's School Management Software is an online platform that allows you to manage your school efficiently. You can create user accounts for staff members and keep track of their performance. The software also allows you to set up attendance rules, meaning users can only log in when they are on campus. This helps you track who is present and available at the school at any given time.
Keep track of student performance
School management software enables educators to monitor student attendance, participation, and performance. The system also allows them to create lessons, quizzes, and tests for their students. Educators can then evaluate their students' performance through these assessments. This will help them identify which students are performing well and which ones need more attention. They can also use the data to determine what approach works best for their students.
Accurate evaluation tools
With our software, teachers can provide feedback on their students' work right away without waiting until the end of the semester or year when they may have forgotten some details about the assignment or test due date. This enables teachers to evaluate each student's performance accurately and give them personalized feedback to improve their skills over time.
Main Features of HashMicro's School Management System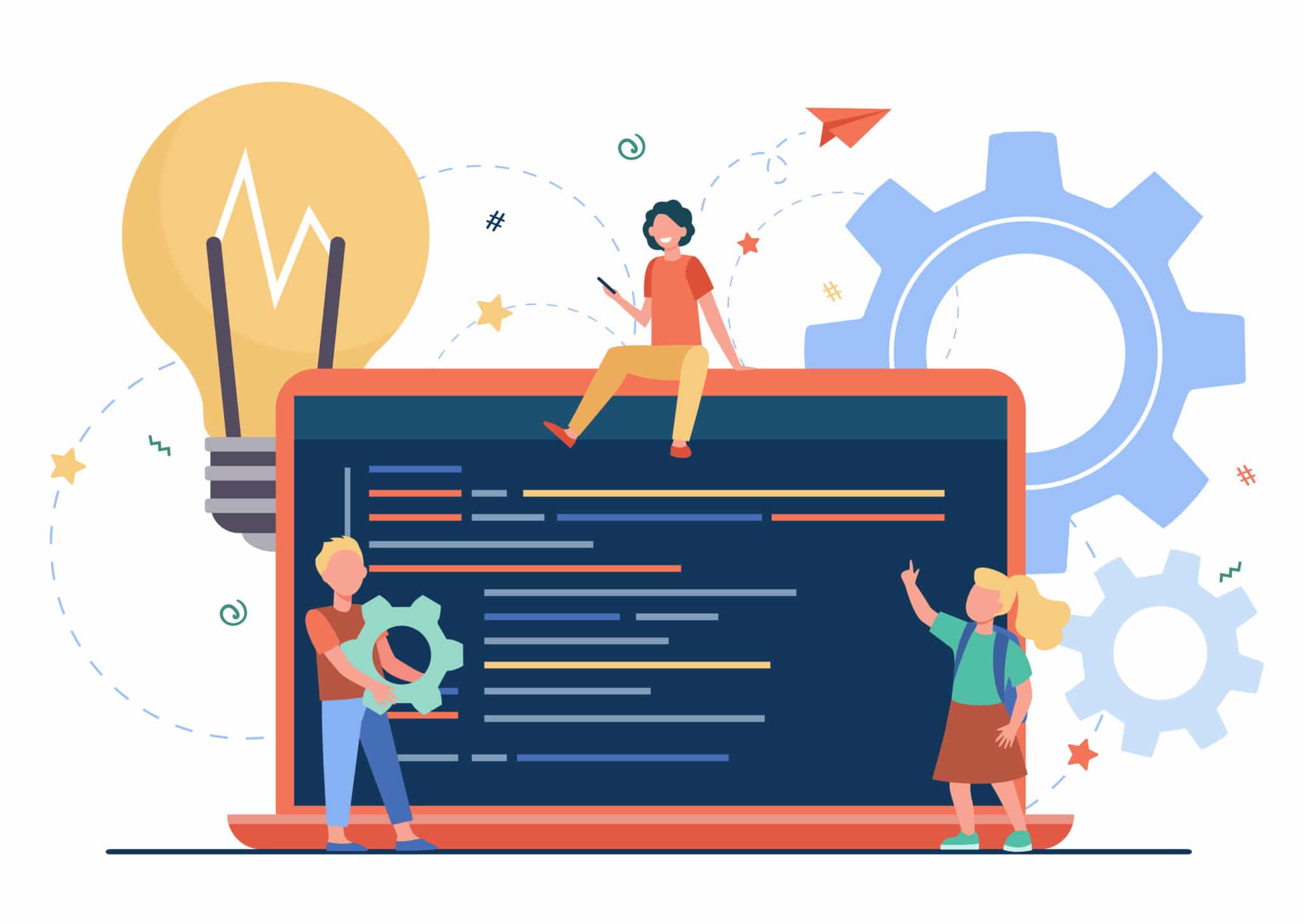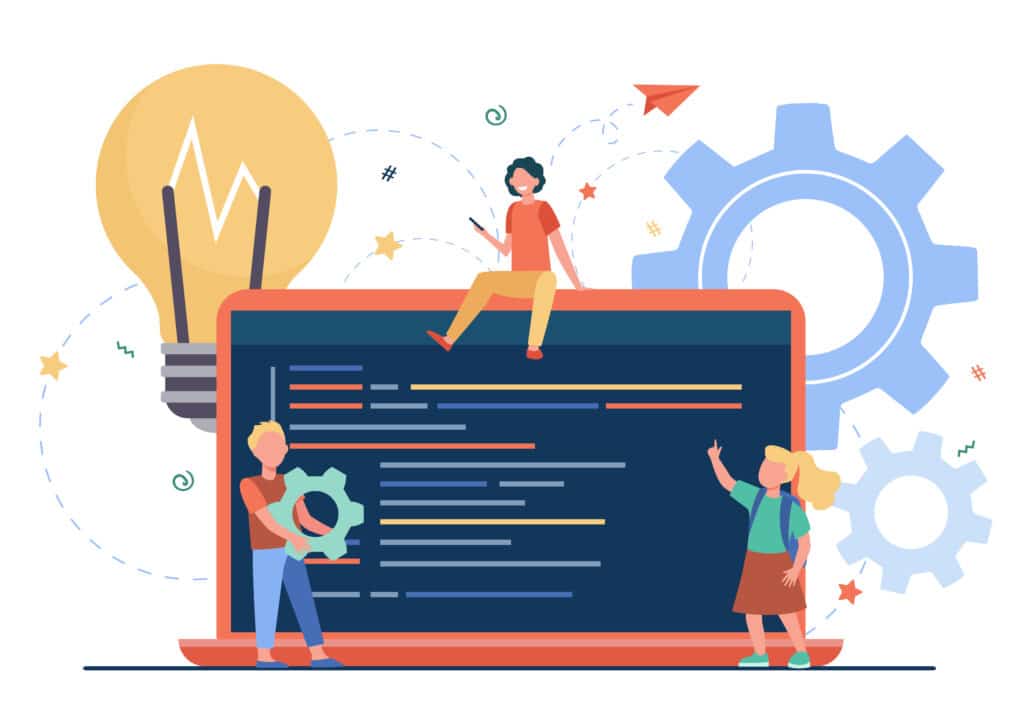 Our system aims to provide schools with an easy-to-use, feature-rich solution for schools of all sizes and types. The following are some of the features of HashMicro's School Management System:
Student & parent management
HashMicro's School Management Software allows you to create an account for each student in your school and keep track of all the details like attendance, grades, assignments, etc. You can also add parents' accounts so they can see their child's progress in school anytime they want without having to come physically to school premises.
School enrollment management
The enrollment management module of the school management software allows you to enroll new students in your institution. You can add new students to your school database or modify existing records with a few clicks of your mouse button. It also allows you to generate reports showing enrollment by subject or class.
Also read: Enrollment Management Strategies in Today's Education
Attendance marking
This feature allows you to mark attendance for each student as well as generate reports based on attendance records in HashMicro's School Management Software. It displays all the information related to attendance, such as the total number of days absent, along with other details like the student's name and the date they were marked absent.
Subject & class management 
HashMicro's School Management Software comes with class and subject management features. The system allows you to assign a class to a unique schedule easily. Additionally, the system automatically generates the timetable for each subject, which each student can see on the screen.
Exam & assignment management
HashMicro's School Management System provides robust exam and assignment management tools. The teachers can create different tests for their students, such as multiple-choice, true/false questions and fill-in blanks, etc. Students will get their results instantly after taking these tests, and teachers can also easily keep track of all their students' performance by viewing their overall marks.
Library & media center
The school management software has a library management module that allows you to keep track of books, magazines, and other resources in your school library or media center. It lets you create separate sections for each subject area so that students know where they need to go when they want to borrow something from the library or media center.
Integration Modules of HashMicro's School Management System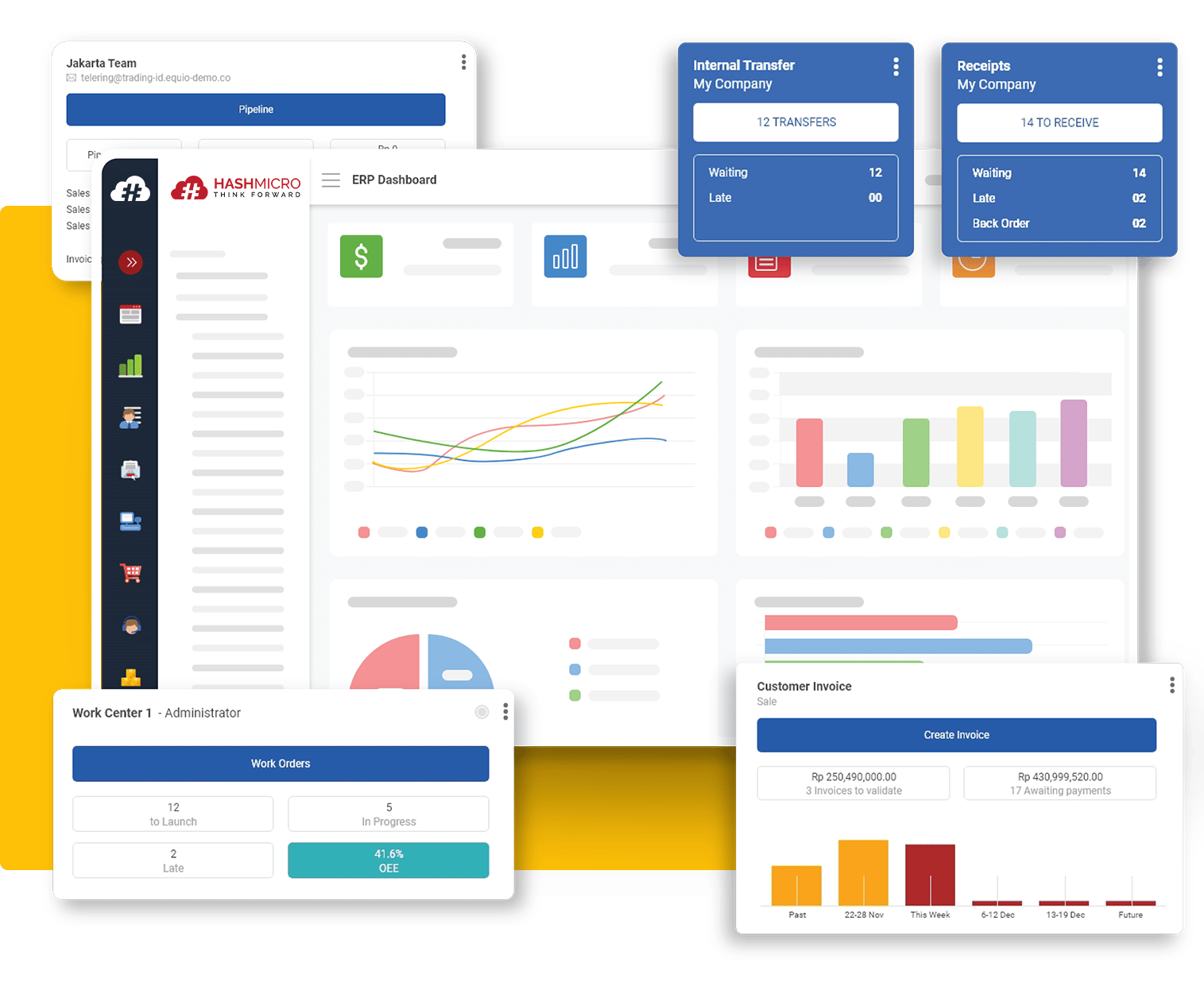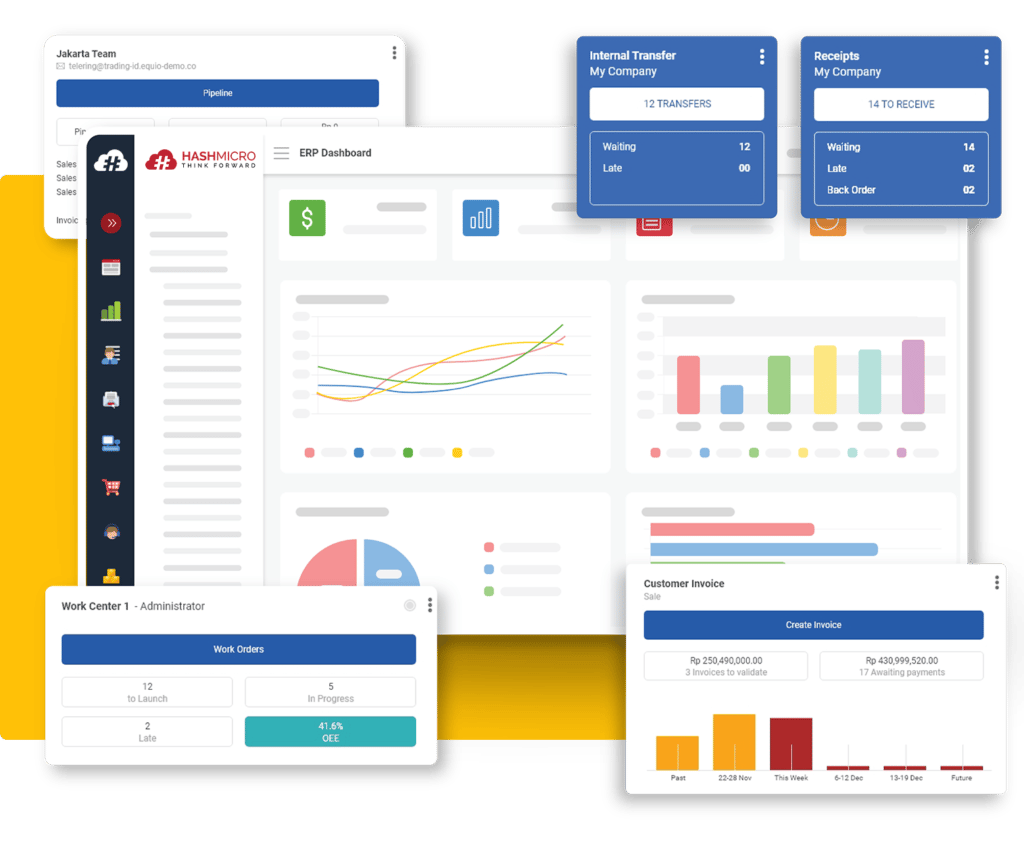 All the school management system modules are integrated, and the data can be easily accessed and distributed by every school member. HashMicro has complete modules for this system as follows:
HRM system
The human resource management module is here to manage all the school employees from admission to retirement. It will help you manage your employees by maintaining their details like salary, attendance, performance, training, etc. It also allows you to manage your staff by keeping them in different departments according to their skills and expertise.
Accounting system
This module helps you maintain a complete record of your transactions inside or outside your school premises. This includes all your financial transactions like fee collection, payment for services provided by third-party vendors, etc. You can track every transaction done through cash, cheque, or online payment modes through debit card/credit card or Internet banking facility provided by banks.
Inventory management system
This module helps you take care of all the items for running your school like furniture, computers, computer accessories, etc. They are costly items, so they need proper care and maintenance. With the right treatment, they don't get damaged easily and provide correct services as expected by students and teachers.
Also read: 3 Important Benefits of School Asset Tracking Software
Asset management system
The asset management module enables schools to keep track of their assets, such as furniture, books, etc. You can add, edit and delete assets easily. With an integrated maintenance scheduling feature, you can also schedule the maintenance of your purchases at any time through our user-friendly interface. 
Certification management system
With the certification management module, you can maintain the certificate issuance by your institution to its students and staff members. The system will take care of all your certification needs like issuing certificates, maintaining them, and tracking their status and expiry dates. It also allows you to keep track of all the details related to credentials, such as when it was issued, who issued it, and what type of certificate it is (artistic or academic).
Help desk & ticketing system
If there is any problem with any part of your school management, this module will help you resolve it quickly—by taking care of all your support requests efficiently. The help desk & ticketing system provides an easy way to manage requests from parents or students related to any issue such as admission procedure, course fee payment, etc. You can track the request through its status until it gets resolved.
e-Learning system
e-Learning System is a school management software module that helps schools provide effective e-learning solutions. This module provides online learning facilities to students and teachers through various channels, such as video conferencing, whiteboard sharing, and other modern technologies. This feature helps teachers share their knowledge with students without being physically present.
Competency management system
A competency management module is a vital tool for boosting the overall performance of teachers and school management. It helps develop an efficient staff that can deliver quality education to students. The module has been designed keeping the needs of different schools and educational institutes in mind. Various features are equipped, such as teacher profiling, subject-based competency mapping, and competency analysis & assessment.
Conclusion
Undoubtedly, technology has the most significant potential to improve education today. And with the advent of powerful yet economical software options, schools are no longer beholden to working with expensive and complicated customized software. Instead, they can adopt more efficient and practical cloud-based software platforms that connect teachers, parents, and students effortlessly—through improved communication and streamlined data management.
HashMicro's robust School Management System is one of the best options available today. Our software allows you to automate all your administrative tasks in one place to focus on what matters most—students and their learning experience. Fill out the form now and take your school to the highest level of efficiency!