School management is not an easy job. As the school leader, principals often got overwhelmed in their work due to the many things that they have to do every day. That includes making curriculum, managing teachers and employees, maintaining inventory, handling students and parents, and financial management.
There are indeed many other things in school management, but the five things above are the most important. Here are the most effective ways to improve school management: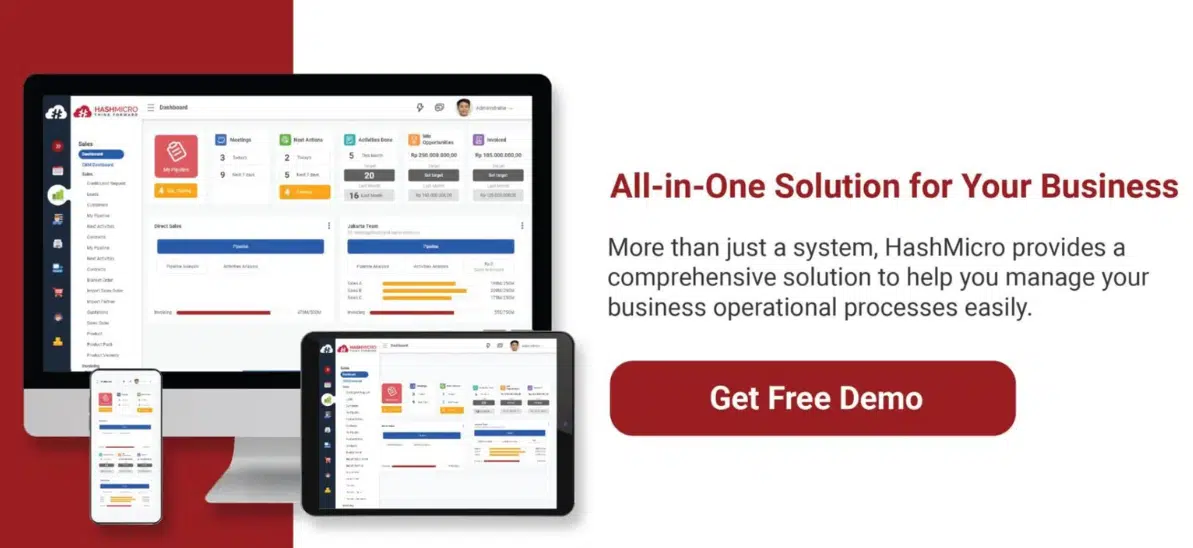 Table Of Content
Provide updated information
Information is the most important thing in the internet era. If you want to improve the school services, the first thing you have to do is provide the latest information about student development in your school. So the best school management must have an information portal accessible at any time and anywhere for students and their parents. With the portal, parents don't have to come to school to look for information about their children's education.
Related articles: 5 Best School Software in Indonesia
Better inventory management
We all know that school inventory is very vulnerable to damage or end up missing. Small objects such as computer mouse, or microscope in the biology lab must be properly cared for. If not, the school will bear the loss. The inventory management system integrated with a barcode system can help you better manage your school inventory. With an inventory system, staff or teachers on duty can easily record and track where the item is and also its condition accurately.
Related article: What is an Inventory Management System? | A Complete Overview
Student data processing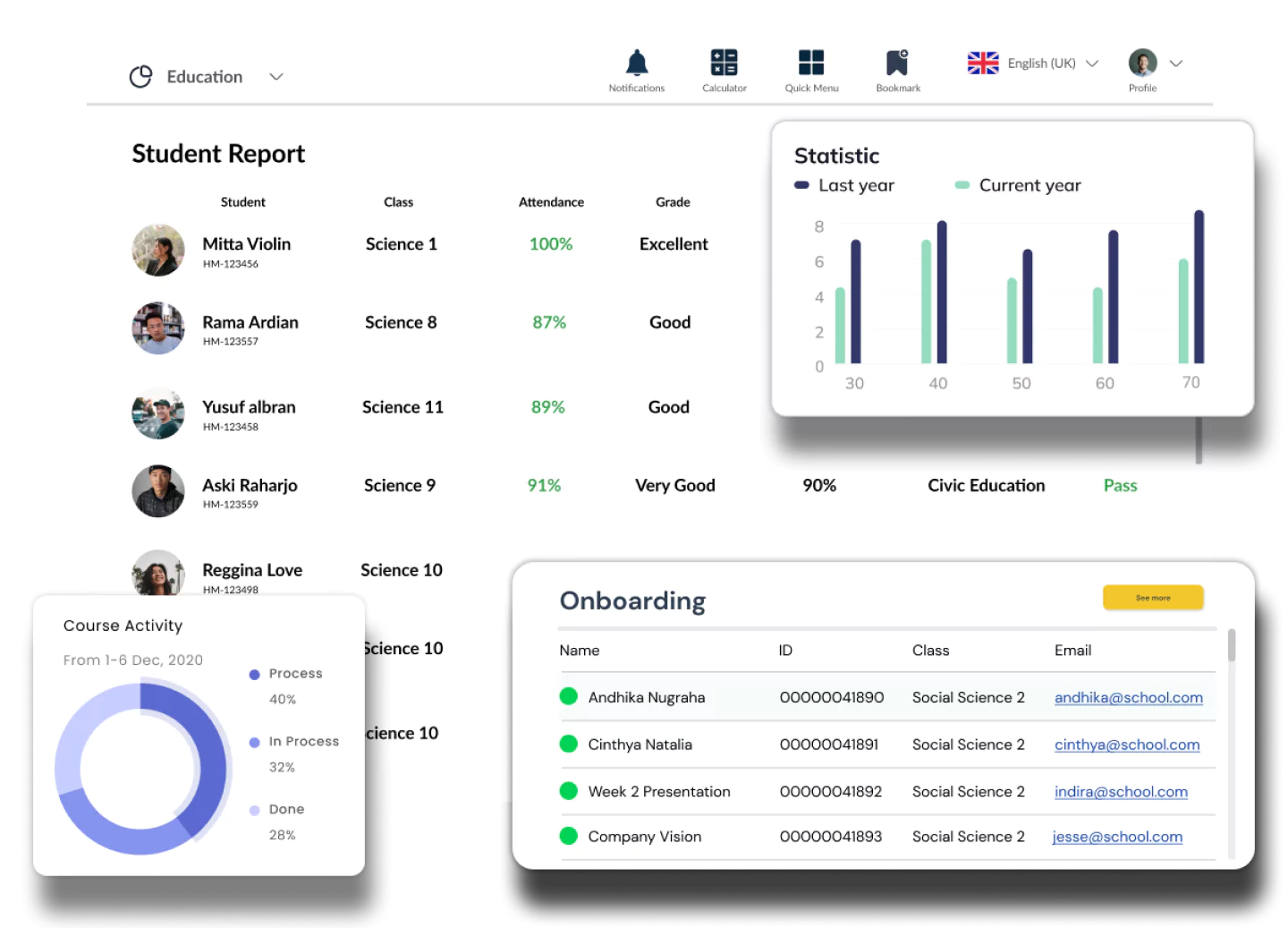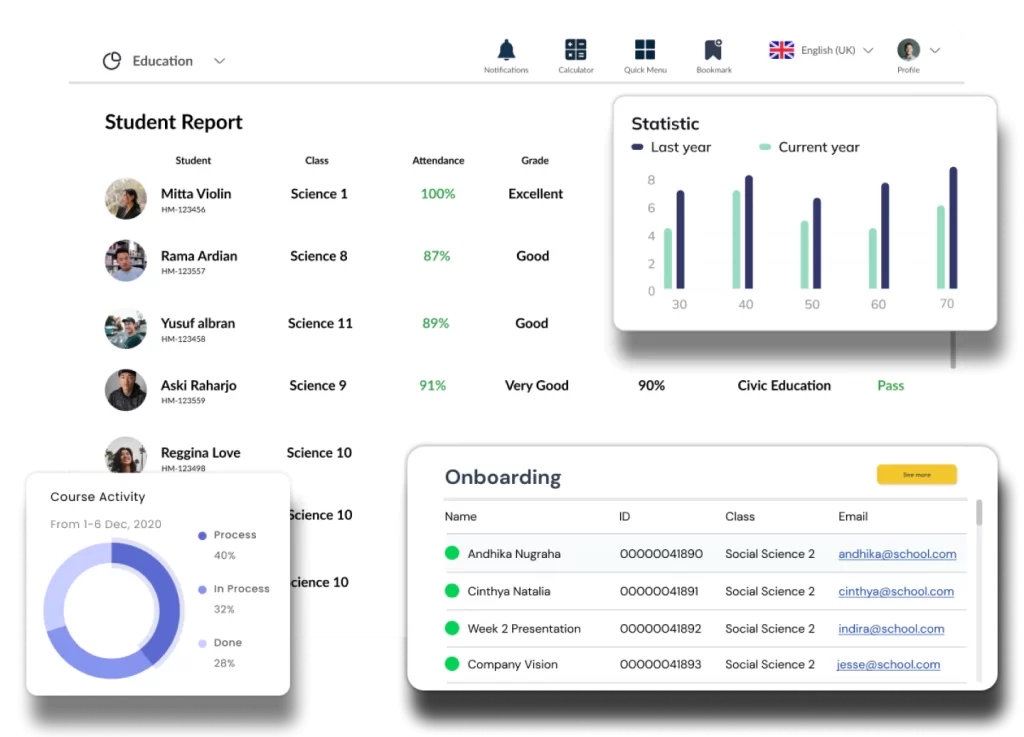 The number of new school registrants is usually high. Parents would want their children to attend popular schools. But for school admins, hundreds or thousands of new data can potentially cause headaches. So this is the reason why schools begin using CRM systems. The system will automate the student's data collection so those piling up work during students' admission can be reduced significantly.
Related article: What is CRM? | A Comprehensive Overview of CRM Software
Teacher and employee management
Teachers are not the only staff you can see in schools. There are also administrative officers, securities, lab staff, and also gardeners and janitors. Managing attendance, salary, insurance, and tax payment for those employees can take quite a lot of time if done manually. That's why schools and universities use HRM software. This system will facilitate your school admins to manage all your staff easily, quickly and accurately. Salary management, attendance, also insurance, and employee tax management can be done in a single platform.
Related article: What is a Human Resource Information System (HRIS)?
Simplify the school accounting
Whatever your line of business is, bookkeeping and finance is always waiting around the corner. Managing finances, knowing which students have paid their tuition fee or not is a time-consuming and tiring job. Then simplify those jobs with an accounting system. Thus, you can focus more on other jobs, such as developing your business to be more advanced.
Related article: The Importance of Accounting Software for Businesses
Conclusion
Of course, based on the explanation above, every school desires good and effective management. So you can use these five methods to get there. However, using manual methods to achieve the best results is ineffective. This is what makes schools begin using ERP software for schools to help them better manage their school. With the help of School ERP software, these jobs will become less of a burden and the principal can focus on developing the school. Read more about ERP software by clicking this link.