To keep up with the fluctuating trends, wholesale supermarkets have to adapt to survive in the industry. At the same time, it is hard to find the best wholesale software for supermarkets. Many companies are turning to the cloud to deliver their business system to lower their operating costs and strengthen their competitive advantage. ERP system is one of the best choices that you can use to manage a wholesale supermarket business.
The process that uses an ERP trading system is able to increase business efficiency. With the features of this wholesale software, you can increase the effectiveness and profitability of your wholesale business.
A wholesale system can help you connect several business chains at once to facilitate the process of distributing goods. Wholesale Software will store a lot of data centrally, making it easier to access it from anywhere and anytime. Check out this article to find out why you need the ERP Trading & Distribution software to help your wholesale supermarket!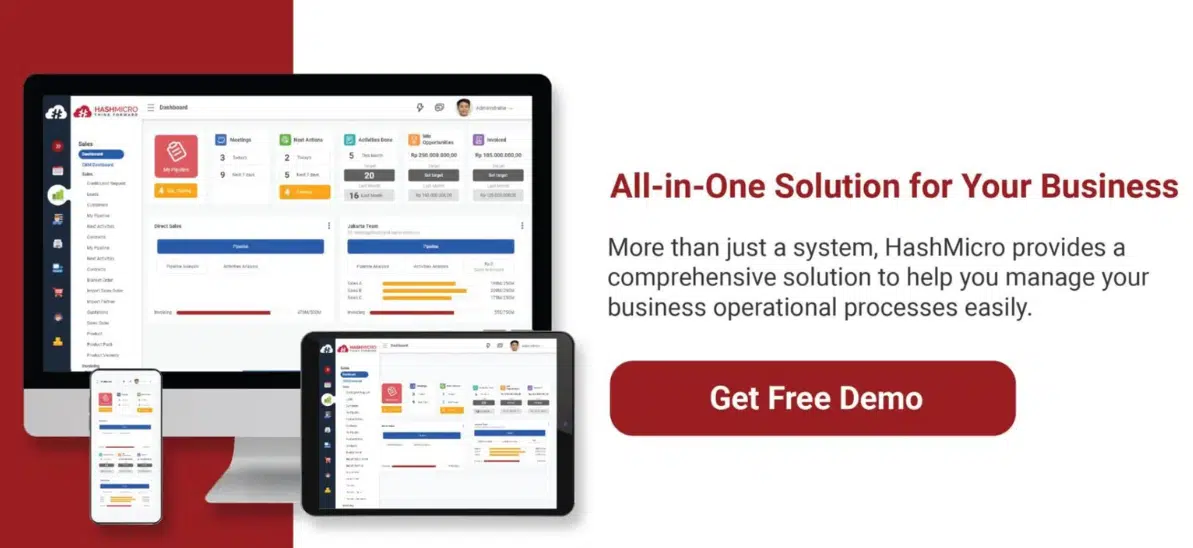 What Is Wholesale Business Model?
The wholesale business model is one of the most traditional business models in the business-to-business segment. It is a business-to-business (B2B) process since wholesalers buy from a manufacturing business and sell to a retail business.
In a typical product supply chain, the goods flow from raw material suppliers to manufacturers, then to distributors or wholesalers, after that to retailers, and, finally, they get to the end customers. Each of these parties stands for a kind of business model.
Operating as producer-consumer intermediaries, the wholesalers are responsible for the transport, separation, storage, and sale of goods that are, later, going to be presented to customers.
The wholesale business model is also essential for producers, due to the fact that they expand the manufacturers' market, in geographical and consumer purchasing potential. An advantage of selling the products to businesses is that it generally provides more stability, as the responsibility for selling to consumers rests with the retailer.
 Also Read: Boost Wholesaler Profits Significantly with Software for Wholesale!
How To Set Prices for Wholesale
Research your target market
Before you set any product prices, determine your market segment and where you fit in. For example, are you a discount brand, a contemporary brand, or a designer brand? This also determines how your audience perceives you, which ultimately affects your pricing.
If a lower price point is your competitive advantage, keep that in mind while doing your research. Be cognizant of your break-even point, and use the break-even point formula to calculate this number. If your target customers are more budget-conscious or looking for a high-quality, high-end product, consider these factors when conducting market research.
Calculate your cost of goods manufactured
The total cost of goods produced (COGS) is the total cost of manufacturing or purchasing a product. This includes materials, labor, and any additional costs that are necessary to put the goods into the inventory and are ready for sale, such as shipping and handling.
Set the price of your wholesale product
Multiply the cost of your goods by two when determining your wholesale price. This will guarantee a wholesale profit margin of at least 50%. Profit margin is the gross profit that a retailer earns when selling an item
Various Pricing Methods
There are many different wholesale pricing strategies available, but don't fret—it's not helpful to learn all of them if you're new to selling wholesale. Instead, here are the two simple and easy-to-use methods you can use today.
Absorption model
When determining your price, absorption pricing takes into account all costs, including fixed costs and profit margins. It's called "absorption" because all costs are absorbed into the final price of the product. The following is the absorption pricing formula:
Wholesale Price = Cost Price + Profit Margin
Differentiated model
Differentiated pricing is a wholesale pricing method used to optimize return on investment by calculating the demand for a product. In this case, different buyers in different situations pay different prices for the same product. Also referred to as demand pricing or time-based pricing, this method is based on the idea that buyer acceptance determines the price on any given market condition.
Debt to Equity in Wholesale Sector 
The debt-to-equity ratio is one of the important components of the company's internal finances. It is important because this debt-to-equity ratio can be one of the indicators to see the company's financial condition.
A healthy company is not only judged by the results of its sales and the quality of its human resources but also by the company's finances. Admittedly, one of the internal financial perspectives that can be used is the debt-to-equity ratio.
The debt-to-equity ratio measures your company's total debt relative to the amount originally invested by the owners and the earnings that have been retained over time. D/E is probably the most well-known and oft-reported leverage ratio among corporations.
In this case, "wholesale" does not refer to wholesale banking, which is a term investors may come across. Instead, the wholesale sector is comprised of companies that distribute non-durable or durable goods.
Best Wholesale Software for Your Wholesale Supermarket Business
You have to be careful in choosing the right supermarket wholesale software to increase your business share, increase profitability, and cut expenses. Here are some of the best software for supermarkets so you can stay ahead of the competition with the ever-increasing market demands.
HashMicro Trading and Distribution Software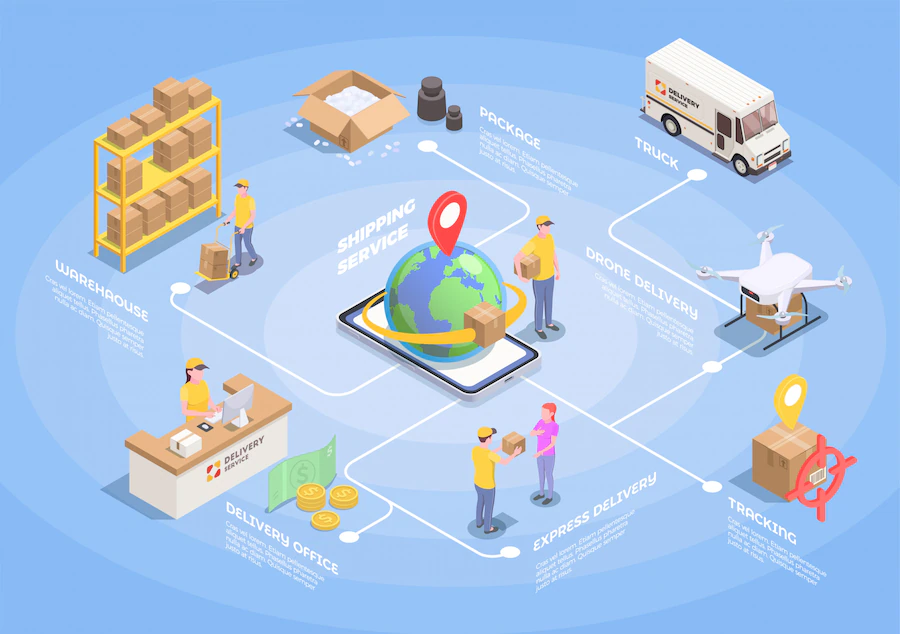 Trading and Distribution software from HashMicro can be your choice to be a solution to your wholesale business problems, such as an integrated web-based Wholesale Application. The Wholesale System from HashMicro provides a variety of capabilities that will facilitate your wholesale business.
Starting from inventory systems, CRM, and procurement, to accounting systems, this reliable Wholesale Software promises automated wholesale business management and can minimize the risk of worker errors or human error. Thus, the company can prevent losses that may occur in the future.
QuickBooks Commerce
QuickBooks Commerce is a cloud-based distribution software suitable for small and medium-sized wholesale businesses. Customers of QuickBooks Commerce work in a variety of industries, including food and beverage, electronics, fashion, and healthcare.
Vendors provide assistance through the portal, where customers can ask questions and receive helpful answers from their representatives. There are four levels of support available, including Founder, Lite, Small Business, and Business.
NetSuite
NetSuite is a cloud-based software that automates and streamlines critical business processes by centralizing various operations. This system is used by companies of all sizes and in a variety of industries, including financial services, manufacturing, retail, logistics, and transportation. Supplier and vendor relationship management, order fulfillment, and inventory tracking are just a few of the program's key modules.
SYSPRO ERP
Companies with a large distribution or manufacturing component in their day-to-day operations will benefit the most from SYSPRO ERP. The solution is modular, allowing businesses to tailor a program to their specific needs.
Invoice management and warehouse management are two modules that wholesale distributors may find useful. Secure electronic data exchange, paperless invoicing, and automated order placement and acknowledgment 24/7 are all included in the system.
Acumatica
Acumatica is business software that centralizes functions such as finance, distribution, manufacturing, and CRM. The program can be deployed both on-premises and in the cloud, making it a versatile option for a wide range of enterprises, particularly small and medium-sized ones. Manufacturing, technology, retail, and distribution are some of the industries it serves. Customers can get personalized expert support as well as training opportunities.
Also Read: Choosing the Right Wholesale Business Software
Conclusion
One solution that you can do to be able to face challenges in running a wholesale supermarket business and achieve the highest profit is to implement the right wholesale software in your business. Hash Trading & Distribution from HashMicro can be your choice to get convenience in optimizing the wholesale supermarket business you manage.
This system also provides easy management of procurement in various warehouses. Hash Trading & Distribution can minimize the complexity of controlling business activities or processes, so as to increase profits.

Now, your wholesale business can avoid common mistakes beforehand with optimal, transparent, and real-time financial management, which HashMicro offers. You don't need to do the work manually, as this comprehensive wholesale software solution can automate your business processes efficiently. Get the free demo here.