The wholesale distribution business world has been changing fast in recent times. Technology is getting more advanced, what people like is changing, and the world market is shaking things up. Think about online shopping and websites – they've made old-fashioned ways of distributing stuff look out of date. Now, we want our stuff faster and easier. Therefore, keeping up with the latest distribution trends is super important.
It's like having a secret weapon to stay in the game. When businesses know about cool new technologies, what customers want, and smart supply chain tricks, they can make things run smoother, make customers happier, and find new ways to do business.
If you're running a business in this fast-changing world, then being creative and staying on top of the trends will help you succeed in the long run. You would need to learn how these trends and technologies transform the future of distribution.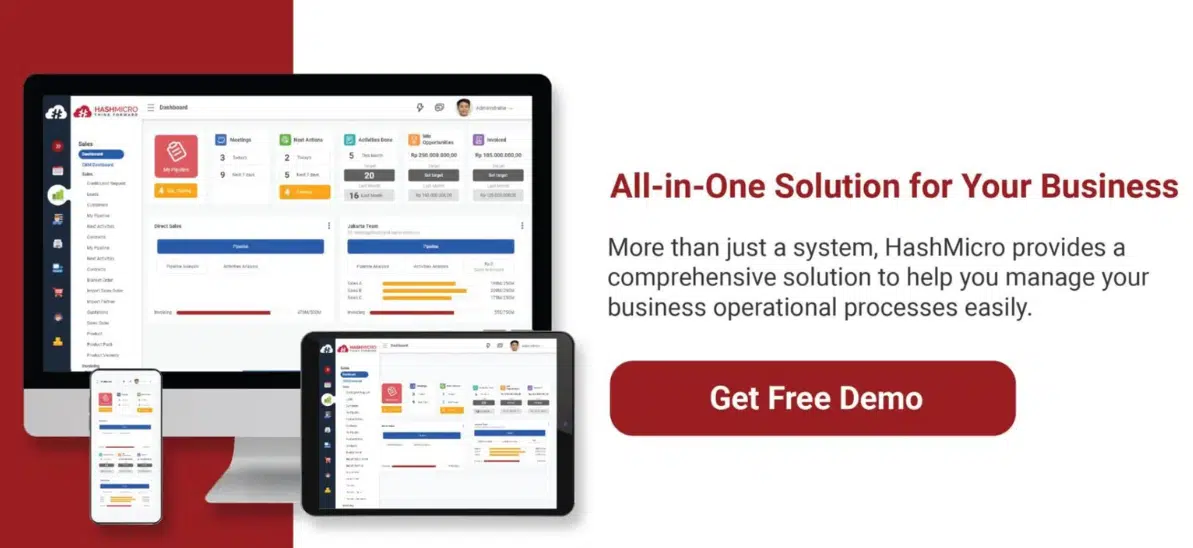 Top 7 Distribution Trends in 2023
2023 is bringing some big changes to how things get from factories to our homes, and there are seven important trends to keep an eye on. These trends are shaking things up, and if businesses want to do well, they have to pay attention and be ready to adapt.
Reshaping the distribution landscape for the better with e-commerce
Many wholesale distributors are now going online or switching to e-commerce, which makes shopping easier, to reach more customers and expand their business. Why? Because with online sales channels and e-commerce platforms, they can improve brand visibility and customer self-service while reducing operating costs.
Nowadays, digital transformation is absolutely necessary, compelling distributors to invest in e-commerce to remain competitive. Especially with the younger generations expecting business interactions to be user-friendly and personalized. Therefore, to meet these demands and expectations while also staying relevant, wholesale distributors embrace e-commerce in 2023.
Utilizing data analytics for decision-making
Another one of the wholesale distribution trends is that more and more distributors are using data analytics to better understand their customers, manage their inventory, and make their supply chains run smoothly. The data-driven approach helps them make smarter decisions and improve their overall operations. This lets wholesale distributors keep up in the fast-paced world of business.
In order to stay competitive, wholesalers also use automated reports and analytics to do things like alerting them when a loyal customer hasn't placed an order for a long time, or analyzing slow-moving products to improve their offerings.
How do you get automated reports and analytics? Well, you can use distribution software, like Hash Trading & Distribution software from HashMicro for example, to automatically get accurate reports and analytics. Interested in how much they have invested in this distribution software? You can click the image below to download and learn more about the pricing scheme.
Being unique and standing out from competitors
In 2023, the wholesale distribution world is super competitive, and to succeed, distributors need to be unique and stand out. That's where innovation comes in as a top trend. Distributors are shaking things up by:
Offering extra services alongside their products
Becoming trusted advisors by working closely with customers on bigger projects
Using automation and smart tech, like software for trading and distribution, to run their operations and deliveries smoothly and more efficiently
These fresh approaches help them win customers, discover new income sources, and keep customers loyal. Thus, in this industry, innovation isn't just a choice – it's a must for survival. So, many distributors are now rethinking their entire business to keep up.
Expanding global market for new opportunities
In today's world, where people increasingly turn to online platforms and social media for shopping and product searching, the wholesale distribution industry needs to adapt.
Thus, many distributors have started to embrace digital technologies, expanding their supply chain networks, and going global to meet the changing demands of end users and consumers in the market.
Enhancing customer service and experience with personalization
Many wholesale distributors now are focusing on providing personalized experiences to their customers using advanced tools, like wholesale distribution software that is integrated with CRM software for sales or leads, as it is crucial for them to offer excellent customer service to thrive in the industry.
According to Cision, about 84% of businesses that strive to enhance their customer experience have seen a rise in their revenue. This shows that improving the customer experience can boost revenue. On the other hand, loyalty can also be boosted with improved customer experience.
Furthermore, advanced technology is making it easier for wholesale distributors to personalize services for customers and streamline their operations. With automated supply chain processes and self-service portals for customers and vendors, their tasks which include managing orders and tracking service requests have become more efficient.
Moreover, with analytical and accurate reporting capabilities of the customer's purchase history, automated and comprehensive, it is easier to personalize customer service and improve their experience. Therefore, this blend of personalization and automation provides a competitive edge in a crowded marketplace.
Streamlining supply chain processes with distro-facturing
Small and medium-sized enterprises or businesses (SMEs or SMBs) are trying out a new trend called distro-facturing or distro-retailing. This means that distributors, who typically just deliver products, are now also doing light manufacturing and retail sales to better cater to their customers' needs.
These changes are driven by the desire to compete more effectively with large corporations, and many companies are finding success in this transformation. Especially with the distributors' new way of doing things, which is using advanced cloud software, that helps businesses change quickly for the better without spending too much money.
With flexible cloud software and careful planning with a technology partner, for example, HashMicro which is already trusted by more than 1,750 clients in Singapore, distribution companies can move into distro-facturing more smoothly and do even better in their efforts.
Reducing environmental impact with sustainability
In response to the growing awareness about the importance of taking care of the environment, many wholesale distributors have applied eco-friendly practices. These practices vary from adopting sustainable packaging materials and fuel-efficient transportation systems, minimizing waste and conserving energy. Why do distributors need to do eco-friendly practices such as sustainable packaging materials?
Well, based on a survey from Harvard Business Review, 71% of people who care about the environment, but currently don't buy eco-friendly products, are willing to pay extra for those sustainable products. It is so especially when they see that it benefits the planet, employees, or suppliers. Therefore, sustainability has become a trend in the wholesale distribution industry.
A significant step in this trend is focusing on sustainable sourcing, where wholesale distributors carefully choose suppliers and vendors who use recycled materials or employ eco-friendly production methods. Therefore, it is important to note that the emphasis on sustainability is becoming increasingly important in the industry and is likely to stay that way for a long time.
Embracing 2023 Distribution Trends with Digital Transformation

In today's ever-evolving wholesale distribution landscape, adapting to the latest trends has become more crucial than ever. With the changing consumer preferences along with the transformative influence of technology, wholesale distributors need to keep up with the trends and apply them in their business strategies to stay competitive.
One of the most recommended advanced techs to help you keep up and stay with the trend is HashMicro's Hash Trading and Distribution software. This software solution is tailored to meet the demands of the modern distribution world, especially with its integration capabilities with other relevant systems, such as procurement, CRM, accounting, and inventory management systems.
With best practices and a customer-focused approach, HashMicro empowers distributors to thrive amidst industry changes, driving success in the fast-paced business environment of 2023. Click the image below for more details, or you can immediately sign up for a demo of the software for free!