The warehousing industry primarily operates and stores goods (ranging from raw materials, semi-finished products, finished products, refrigerated goods, and many more). Additionally, it also offers distribution-related logistical services as well. Not only maintaining hundreds of thousands of products, but you must also ship those products to customers on time. This can be overwhelming if you do those operations manually instead of with the help of a centralized Warehouse Management System in one app.
In warehousing operations, you may encounter such issues or challenges on a daily basis, which, if ignored or underappreciated, will resulting difficulties in day-to-day operations. To make it easier and more efficient, powerful Warehouse Management System (WMS) by HashMicro will help you easily control every warehouse's activities in one software. You may also look at our pricing scheme to calculate how much it costs.
The challenges of the warehousing industry actually extend much further than you could imagine. Here in this article, we will explain a few challenges and trends in the warehousing industry you should know and how to overcome them with an Integrated Warehouse Management Software System.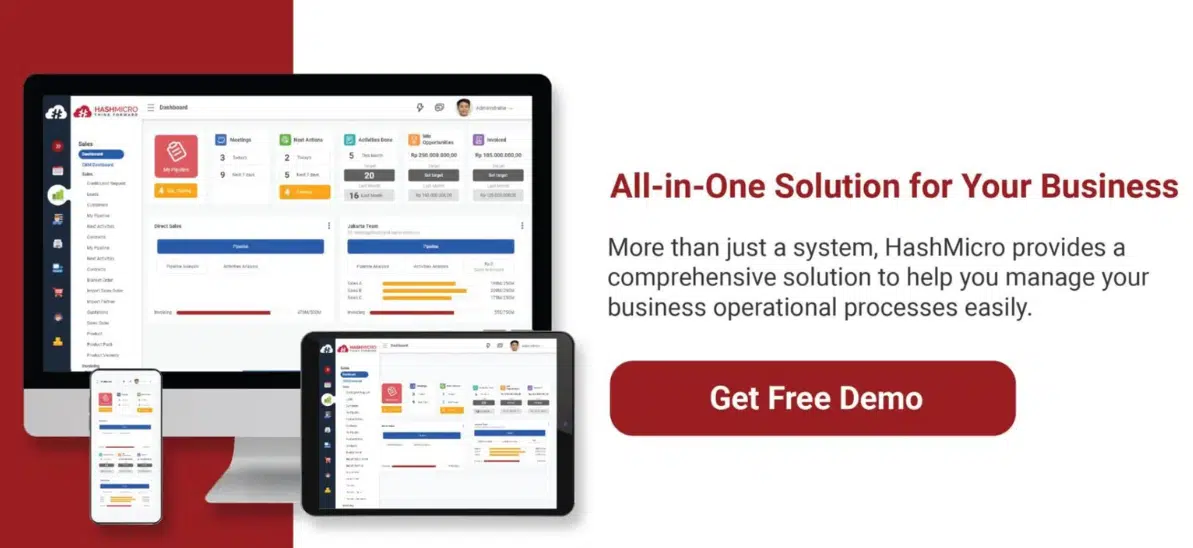 Also read: How to Improve Order Picking Productivity in Your Warehouse
5 Warehousing Industry Trends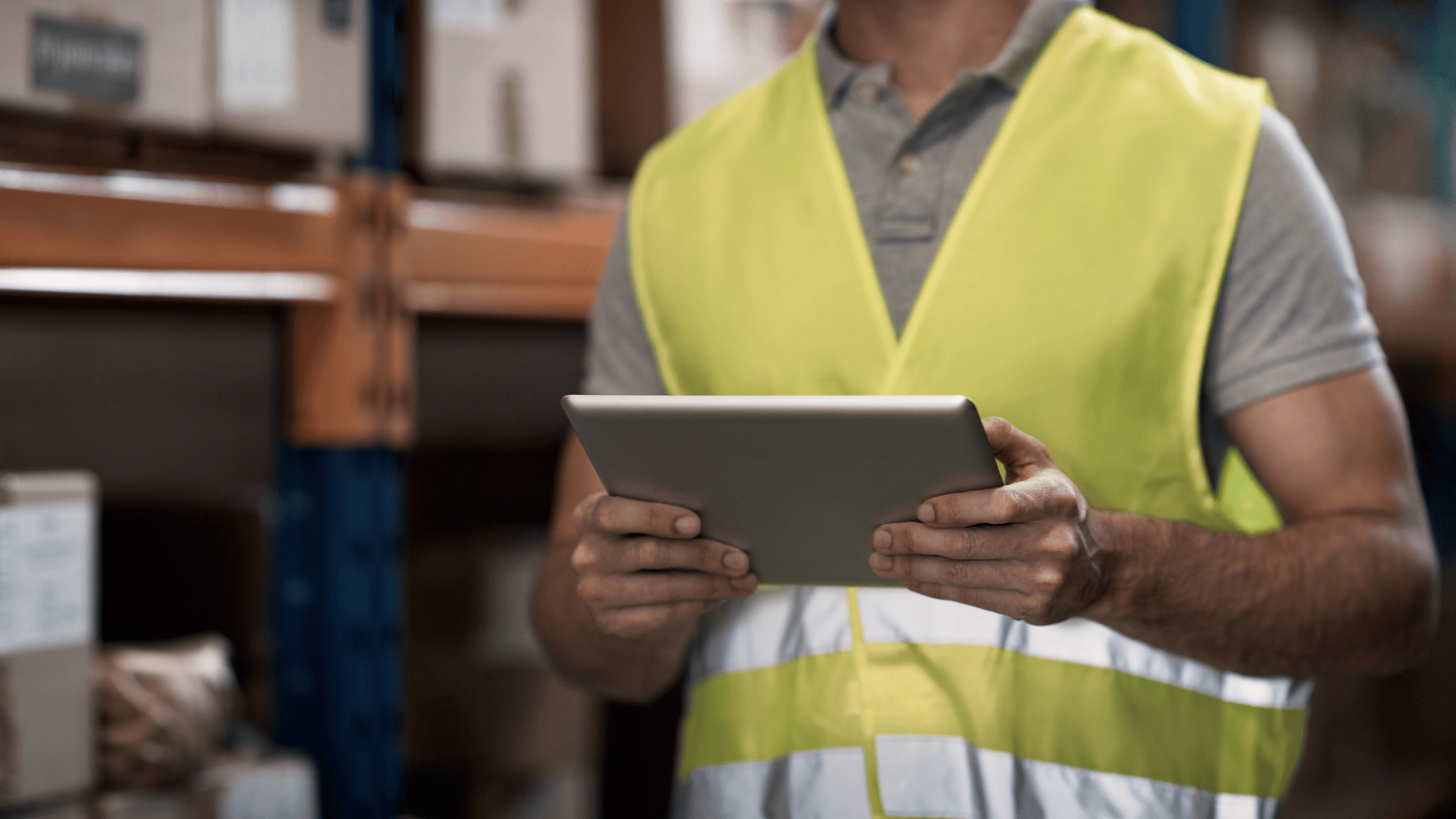 To increase sales and capacity constraints of your business, you must implement new modern methods to meet market demand. Followed by tech-era, just like other businesses, yours must also transform into using tech fully automated with automation software. Read below five trends in the warehousing industry in recent years.
1. High-demand warehousing generates the capacity for storage
Since the pandemic started, the market demand has been exceedingly growing which resulting more capacity in your warehouse is needed. You must maximize your storage by categorizing the product & rack dimension measurements. And the good news is, it can be done quickly if you use a fully featured WMS. 
2. Automation accelerates
Based on a Forbes article titled 'Automation Is The Future of Warehousing,' in the next three years, warehouse management systems (WMS) will be the warehouse technology investment with the highest priority and importance, according to survey-based research by Forbes. It means other industries have already transformed their warehousing activities, and it's time for you to do so. Accelerate the sorting procedures and shipping process of your warehousing, while increasing the efficiency with the help of WMS's tools.
3. Tracking shipping transparently via the Internet of Things (IoT)
Identifying inventory gaps enables you to maximize space utilization. At the same time, retailers and customers need tracking transparency to relieve the "where is my order?" anxiety. Hence, to solve this you need the Internet of Things (IoT), which facilitates a quick overview of inventory and capacity. The usage of IoT brings more benefits because it provides you with real-time inventory, visibility, and tracking transparency. In addition, to get better results, try to integrate it with Inventory Management Software.
4. Warehouses build vertically in an attempt to create more space
The vertical warehouse has become a trend. The fact that a vertical building isnt requiring new land, warehouses nowadays expand their storage vertically instead of horizontally. Not only it makes your warehouse look more appealing, the vertical warehouse design also helps you implement the new capacity-expanding processes.
5. Eco-friendly warehousing 
The warehousing industry has already incorporated new eco-friendly methods in recent years. Such a method, which is also popular with the term 'green warehousing', is smart strategy to save cost and gain customer trust at the same time.
Also read: 5 Tips to Optimize Your Warehouse Management
5 Warehousing Industry Challenges
1. Lack of timely data
One of the major problems in warehousing is how to get the correct and accurate data instantly in no time. To solve this, WSM features help you to collect information on your warehouse capacity and deliver it through an in-depth report. 
2. Inadequate resources
Due to the low unemployment rate, excellent resources are in high demand. This has decreased flexibility in the warehousing industry and offers a significant challenge when demand swings abruptly.
3. Limited space
To do warehousing work, you need a space to manage all the goods or products of your business. It doesn't have to be a big space though. As long as the place has enough space to collect the goods, then the place can be your choice. Say, a small home-based business usually uses a spare room or garage. Meanwhile, a larger business needs a vast space-room. Finding a place that fits your requirements and needs, is indeed a challenge. 
4. Transparency throughout the entire supply chain
The next challenge lies in gaining visibility into warehouse operations, often in the middle of the supply chain. The question may occur during the operation, such as how can we forecast our customers' sales and in turn, the volume spikes or changes, etc.? WMS with powerful integrated features plays an enormous role in this area in providing a level of visibility.
5. Utilizing industry 4.0 technology
Keeping up with the rapid advancement of technology is yet another challenge in the warehousing industry. You need to be able to adapt and use technology in industry 4.0 that is continuously growing progressive in the following years.
How to Overcome The Challenges and Trends in the Warehousing Industry?
Warehouse operations are in fact, pretty complex.  It requires careful process management and maintenance, to ensure warehouse operations run reliably and efficiently. But it's hard to keep warehousing operations running well for the long term, even if you use best practices and have great management. So, in the next section, we will tell you the best solution to solve common warehousing challenges you face in everyday business, with the help of top WMS by HashMicro.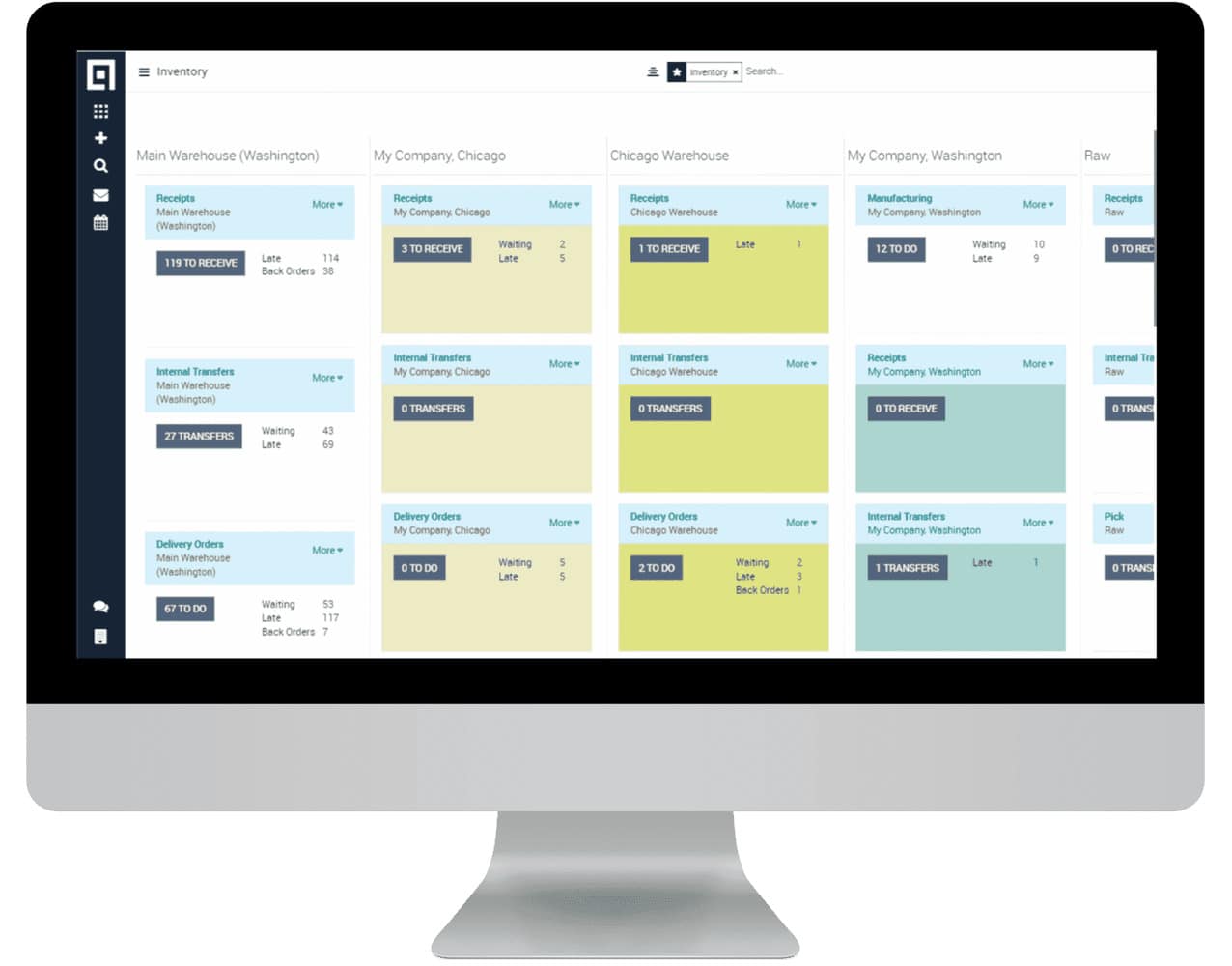 HashMicro WMS suitable for any industry
The purpose of using WMS is to manage your warehousing operations effectively. But warehouse management can be a daunting task. But worry not, HashMicro WMS is the solution. It's easy to maximize your warehousing management by using the Warehouse Management System by HashMicro. To know more, here below the benefits of WMS followed by its features in it;
The benefits of HashMicro WMS
Optimized multi-warehouse efficiency. Users can manage the layout and capacity of multiple warehouses at once through a single system.

Faster goods retrieval. The systematic placement and recording of goods makes the goods retrieval faster and more efficient.

Maximized the Usage of Space. Automated product & rack dimension measurements help you maximize the space in your warehouse.

Reduced Storage Costs. Accurate warehouse capacity calculation helps you avoid wasting shelves or warehouse space.
The main features of HashMicro WMS
Product dimension tracking. You can track each item's height, width, and weight in your warehouse to figure out the right location to store the item.

Location dimension management. It's possible for you to automatically calculate the dimensions of your warehouse locations and adjust them to the capacity of the goods.

Putaway strategy settings. Determine your business storage strategies for items that have just been received before putting them into the most appropriate locations.

Putaway capacity checking. Now, it'll be easier for you to check the capacity of goods, record it in the system, and determine the appropriate bin locations for goods that have just been received.

Warehouse pallet racking. Arrange the shelves in your warehouse. Create shelf categories based on type & function and seamlessly create rack numbers.

Warehouse in-depth reporting. Find out how efficient your warehouse management is through complete analytic reports that can be viewed in various formats.
Also read: 5 Benefits of Warehouse App
Conclusion
To sum it up, warehousing plays a significant role in numerous industry sectors. It plays a role in storing ships and tracking goods. You must manage your warehouse management optimally to meet customer satisfaction. Furthermore, the fact that most modern warehouses are fully automated means warehouse management software is now a necessity. Using the fully automated WMS software means your business is ready to compete in the field. 
The Warehouse Management System from HashMicro provides powerful features to increase warehouse efficiency and reduce errors. You may maximize it by integrating it with a whole package of Best ERP Software by HashMicro. Last but not least, if you wish to understand more either about WMS or HashMicro software prior to its implementation, you can download the pricing scheme calculations here and get a free demo!