Retail businesses face a myriad of challenges when it comes to managing relationships with their customers. The retail industry is fiercely competitive, with consumers having an abundance of choices at their fingertips. To stay relevant and thrive, retail businesses must go beyond merely selling products or services—they must cultivate lasting connections with their customers.
Retailers often struggle with maintaining a comprehensive understanding of their customers' preferences, needs, and purchase history. The sheer volume of data generated by multiple touchpoints can be overwhelming to process and utilize effectively.
Furthermore, customers have come to expect personalized experiences, seamless interactions across various channels, and prompt resolution of their queries and concerns. Meeting these expectations manually can be labor-intensive, time-consuming, and prone to human error.
CRM software serves as a powerful tool to help businesses overcome these challenges and build strong, profitable customer relationships. In this article, we've compiled a comprehensive list of the 8 best CRMs for retail in 2023.
By exploring their features and benefits, we aim to provide you with valuable insights to make an informed decision for your business's success.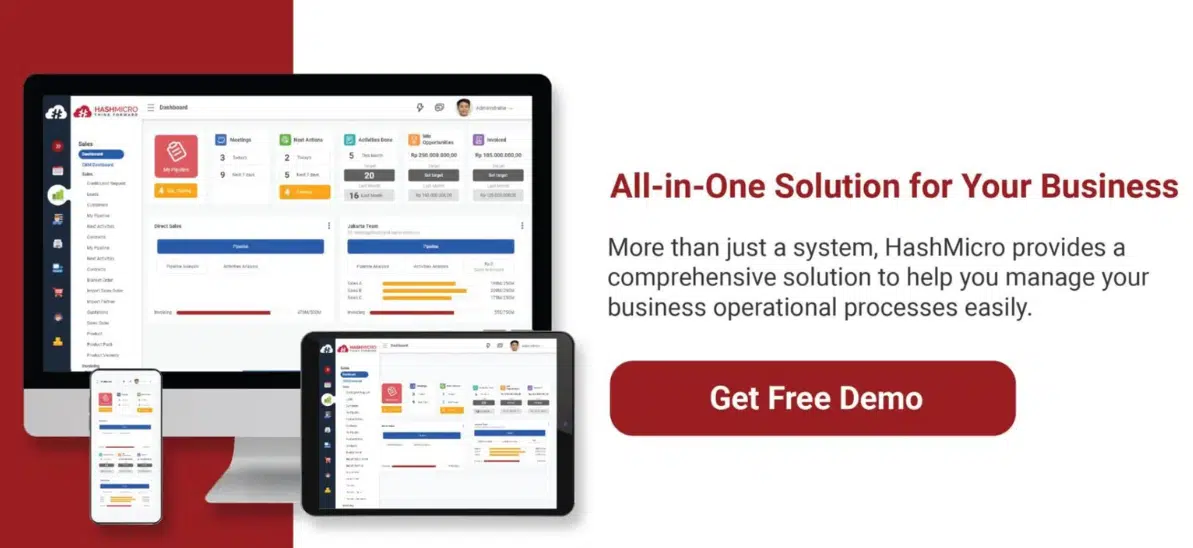 What is CRM for Retail?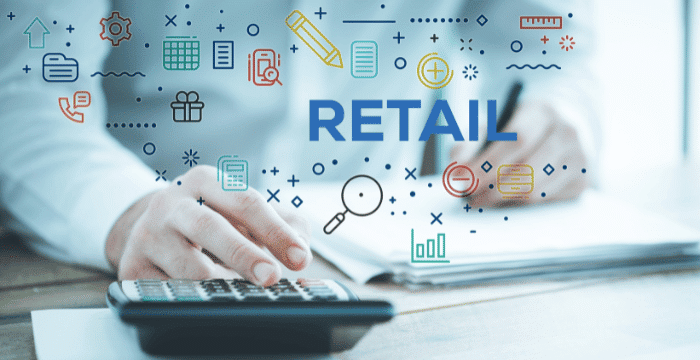 Retail CRM software is a technology solution designed to help retailers manage and enhance their interactions with customers throughout the customer lifecycle. It provides tools and functionalities to store, analyze, and leverage customer data, enabling them to gain valuable insights and deliver personalized experiences
The software typically includes a centralized database where customer information and interactions are stored. This allows retailers to gain a comprehensive view of each customer. It collects data from various touch points such as in-store purchases, online transactions, social media interactions, and customer service inquiries.
Key Features of CRM for Retail
Customer Relationship Management (CRM) software for retail offers a comprehensive solution to effectively manage customer relationships. With a range of key features, it empowers retailers to unlock the full potential of their customer data, streamline operations, and deliver personalized experiences. Below are the key features that make the CRM software system a vital tool for retailers looking to thrive in the modern marketplace.
Customer Data Management

: It enables retailers to capture, store, and organize customer information, including contact details, purchase history, preferences, and demographics.

Customer Segmentation

: Retail CRM software allows retailers to segment their customer base based on specific criteria such as buying behavior, demographics, preferences, or loyalty status. This segmentation enables targeted marketing and personalized communication.

Marketing Automation

: The software often provides features for automating marketing campaigns, including email marketing, SMS notifications, personalized offers, and loyalty programs. These automated campaigns can be tailored to specific customer segments and triggered based on predefined events or customer behavior.

Sales and Lead Management

: Retail CRM software can track and manage leads and sales opportunities, allowing retailers to streamline their sales processes, monitor sales activities, and track performance metrics.

Customer Service and Support

: CRM software often includes functionalities for managing customer service interactions, such as logging and tracking customer inquiries, managing support tickets, and providing a unified view of customer communication history.

Analytics and Reporting: The software provides tools for analyzing customer data and generating reports on various metrics, such as customer acquisition, retention rates, customer lifetime value, and campaign performance. These insights help retailers make data-driven decisions and improve their marketing and sales strategies.
Why You Should Utilize Retail CRM Software
The key to the success of a retail business lies in providing exceptional experiences, fostering loyalty, and maximizing sales opportunities. This is where retail CRM software comes into play, offering a wide range of benefits for businesses aiming to thrive in the competitive retail landscape.
By leveraging the power of CRM technology tailored specifically for the retail industry, businesses can streamline their operation, optimize customer engagement, and drive profitability.
Improve customer engagement
Firstly, CRM systems provide a comprehensive view of customer data, enabling retailers to gain valuable insights into customer preferences, behaviors, and purchase history. This information allows businesses to personalize their interactions and deliver targeted marketing campaigns. 
By understanding customer needs and preferences, retail businesses can tailor their offerings and communications, resulting in improved customer engagement. CRM systems also enable retailers to track customer interactions across multiple channels, such as email, social media, and in-store visits, providing a seamless and consistent experience for customers.
Increase customer retention
Customer retention is crucial for the long-term success of retail businesses. CRM for retail helps them identify at-risk customers and implement strategies to retain them. By tracking customer behavior and purchase patterns, CRM systems can identify customers who have not made a purchase in a while or those who may be considering switching to a competitor. 
With this information, retailers can proactively engage with customers through personalized offers, loyalty programs, or targeted promotions to encourage repeat purchases and foster customer loyalty.
CRM systems also enable retailers to provide exceptional customer service by tracking customer inquiries and ensuring timely responses, which further contributes to customer retention.
Enhance productivity
Finally, CRM systems streamline and automate various retail processes, resulting in increased productivity. By centralizing customer data and communication channels, CRM systems eliminate the need for manual data entry and reduce administrative tasks.
This automation allows retail staff to focus on more strategic and customer-centric activities, such as building relationships, analyzing customer data, and providing personalized recommendations. 
Additionally, a CRM system for retail facilitates collaboration among different teams within the retail organization by providing a unified platform for sharing customer information and insights. This enhanced collaboration leads to improved efficiency and effectiveness in delivering a seamless customer experience.
Top 8 CRM for Retail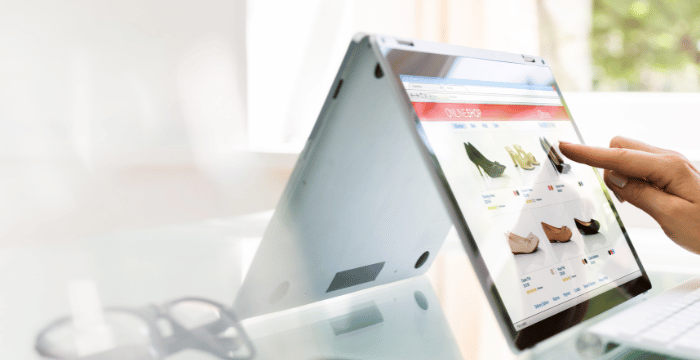 Customer Relationship Management (CRM) software plays a crucial role in the success of retail businesses. With a wide range of CRM software options available in the market, it's essential to identify the best solutions that meet the specific needs of retail businesses. Below, we will explore the eight best CRM software for retail to help you pick the one that best aligns with your business objectives.
HashMicro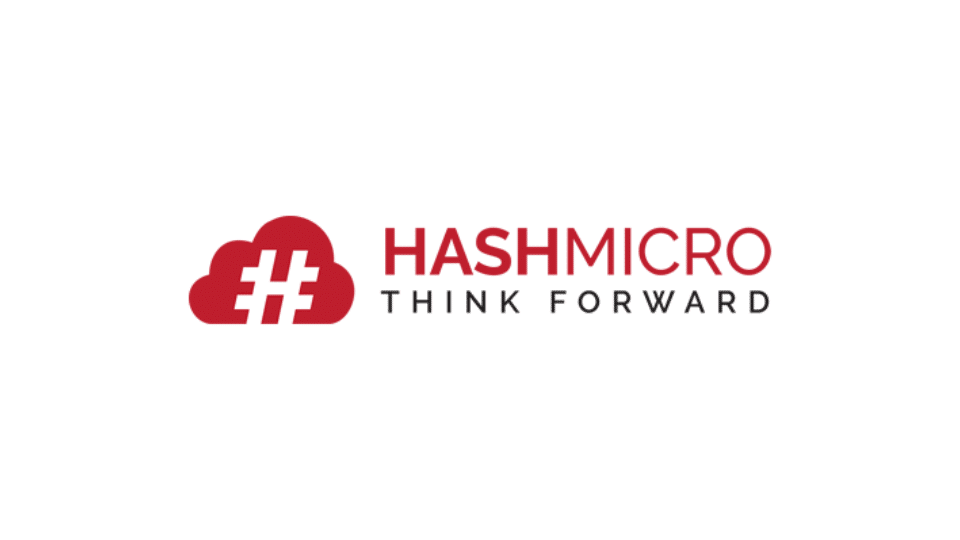 HashMicro offers a comprehensive, user-friendly CRM solution for businesses across various industries, including retail business. The software also provides customizable dashboards and reports, allowing retailers to gain valuable insights into sales performance, lead conversion rates, and customer trends. It encompasses a range of features and capabilities that help retail businesses to streamline their sales management processes, including: 
Quotation and sales order management

Multi price list

Sales target management

Payment follow-up management

Sales commission management

In-depth analytics reporting
In addition, HashMicro's CRM Software provides integration capabilities, allowing seamless connectivity with other essential business systems. This integration ensures that customer and sales data are synchronized across multiple platforms, such as accounting, purchasing, and inventory management systems.
This holistic view of customer information enables retailers to have a 360-degree understanding of their customers. As a result, this enhances cross-selling and upselling opportunities and delivers consistent experiences across different touchpoints.
HubSpot
HubSpot offers a seamless, cloud-based CRM solution for retailers of all sizes. It allows them to adopt the system without needing to modify their existing workflow. It provides a range of sales and marketing tools, such as sales forecasting and lead management.
One of the standout features of HubSpot CRM is its dashboard which provides a real-time overview of the entire sales funnel. This enables retail businesses to track customer interactions across various channels, including email and social media. 
Zoho
Zoho CRM Plus is a CRM for retail businesses with features such as process management and omni-channel management. It offers users detailed insights and analysis about their clients' purchasing behavior and patterns.
With Zoho CRM Plus, they can create items and packages based on the preferences of their customers. Other features include process management, omnichannel management, and team collaboration. 
Bitrix24
Bitrix24 is a robust CRM solution for managing online retail operations that can be accessed from both desktop and mobile devices. It offers various features, including product and order management, invoicing and payment processing, and an AI chatbot.
Additionally, its sales analytics tool enables you to monitor the performance of your website, allowing you to gain valuable insights into customer behavior. However, the software does not provide specific functionalities for managing on-site sales.
Freshworks
Freshworks is a CRM solution that provides an array of advanced sales and marketing tools. This ranges from email marketing automation and pipeline management to telephony SMS campaigns.
The system provides 360-degree customer profiles, giving comprehensive insights into customer interactions and data. Additionally, it integrates with third-party loyalty and reward program management tools, allowing businesses to seamlessly incorporate loyalty campaigns into their customer engagement strategies. 
Creatio
Creatio CRM enables retailers to centralize customer data, manage leads and opportunities, and execute targeted marketing campaigns. Its marketing tools enable retailers to execute campaigns aimed at building long-term relationships with customers.
The software manages various types of loyalty and reward programs. It defines processing rules, establishes bonus structures, and implements fraud control measures. With Creatio, retailers can foster customer satisfaction.
Shopify
Shopify, primarily known as an e-commerce platform, offers a built-in CRM system. It allows retailers to manage customer profiles, track customer orders, and gain insights into customer behavior.
It integrates seamlessly with Shopify's e-commerce features, enabling retailers to provide personalized shopping experiences and targeted marketing campaigns. Moreover, Shopify CRM provides data analytics, email marketing automation, and customer segmentation tools.
NetSuite
Lastly, NetSuite CRM is a comprehensive cloud-based solution that caters to the needs of retail businesses. It offers a wide range of features, including customer management, opportunity tracking, and sales forecasting.
NetSuite CRM provides a unified view of customer data, enabling retailers to deliver personalized experiences and build long-term relationships. It also integrates with other NetSuite modules, such as e-commerce, providing a holistic solution for end-to-end retail management.
Conclusion
Incorporating CRM software has become crucial for retailers in the dynamic retail landscape. It enables them to enhance customer engagement and ultimately boost sales as well as profitability. However, selecting the right CRM solution that aligns with a retail business's specific needs and goals is of utmost importance.

With its comprehensive features, intuitive interface, and seamless integration capabilities, HashMicro's CRM Software stands out as the ideal choice for retailers. From efficient sales lead management to personalized customer interactions, HashMicro empowers retailers to stay ahead of the competition and deliver exceptional experiences to their customers.
Don't miss out on the opportunity to take your retail business to a new level – schedule a free demo today and discover how it can revolutionize your CRM experience.