A promotional strategy is a crucial phase of the process of a business. One strategy that is quite popular among business people is a giveaway. Giveaway is a strategy in marketing by distributing prizes with certain conditions. Using this as a marketing strategy is certainly a smart thing. This strategy can be supported by the use of a Marketing Automation System. This system serves to optimize marketing strategies to be more structured and easier.
Giveaways are popular on social media, especially Instagram. Many giveaway sponsors use paid celebrities. The celebrity's party will generally post the gift according to the sponsor's requests. 
These activities show that several business opportunities exist. Such as increasing engagement. To find out the types and importance of gift-giving events for a business, check out the following article!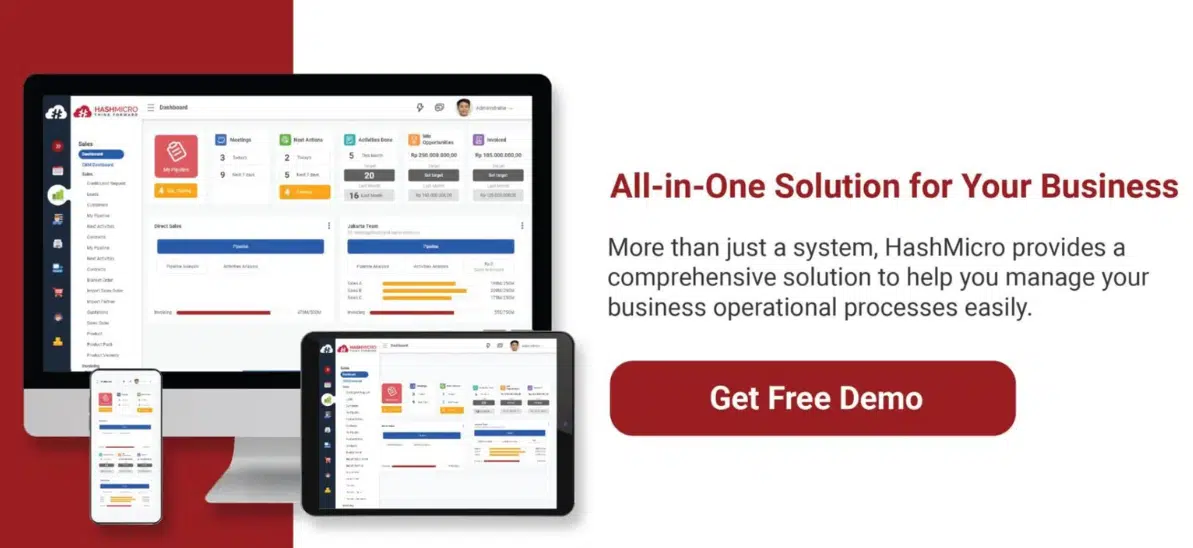 Table of Contents
Types of Giveaways
Self giveaway
This type operates independently from promotional content, terms, and conditions, to prizes, you decide.
Generally, this self-promotion is done out through established entrepreneurs with a large customer base. In addition, the company must already have a unique marketing budget, especially for giveaways.
The terms and conditions also vary and have different purposes according to the wishes of the organizers. As the organizers ask participants to follow social media accounts, like and share posts, some even give challenges as a condition.
As for the prizes, they can be of various kinds according to the wishes of the organizers. It can be in the form of digital products according to your type of business, even cash.
Giveaway sponsors
Furthermore, a giveaway sponsor can be your choice if the business is not too big. A sponsored giveaway is a gift-giving activity carried out by a third party, usually called a host.
This type of prize-giving does not require much effort because the entire series of events, from information to announcement of winners, will be arranged by a third party. You only need to prepare a budget to pay for the hosting services.
Usually, this series of events are attended by several brands at once so that the prizes for participants are even more diverse. Usually, this series of events are attended by several brands at once so that the prizes for the participants are even more diverse. You can take advantage of the features in your Event Management System to increase engagement and add a professional touch to the events.
If your goal is to increase brand awareness and high engagement, then choose this type of giveaway.
Why Giveaway is an Important Strategy?
Increase in leads
In addition to increasing leads for a business through SEO optimization and PPC, giveaways can be another strategy that can help get leads and convert them. With this, business people who carry out giveaways will get potential customers.
Contact information for leads varies. From Instagram accounts to work emails to business WhatsApp numbers. You can contact this person to send information about your product if you have this contact information from product promotions to campaigns to new product releases. Your company can use CRM Software to increase lead conversions and easily identify potential leads.
Increase engagement
Another advantage that your business will get is increased engagement. Engagement is a communication link between business people and consumers, which is essential for forming customer loyalty.
An engagement for business people is essential because this can be useful for getting feedback about your product. Product feedback is also critical to product development
Increase Brand Awareness
The more participants who take part in your giveaway event, the more brand awareness will also increase. Brand awareness is related to the introduction of a brand. This is related to customer awareness of a product or service. Starting from the logo name, color, the tagline to things related to the brand.
Capturing potential customers, building a consumer's trust, and getting loyal customers are the goals of establishing brand awareness.
Save on marketing costs.
Giveaways just need a low budget and excellent results. Compared with the budget for advertising on billboards. You have to install more than one billboard with different locations to reach more potential consumers to get maximum results.
With a giveaway, the audience is much more specific with measurable engagement. In addition, with the increase in leads, the list of potential customers is also more potential.
Conclusion 
Giveaway is a strategy in marketing by distributing prizes with terms and conditions according to the organizers' wishes. The benefits of this activity are many, one of which is related to increasing customer engagement.
HashMicro is the best Sales Software provider for your business. With this system, you can easily create a different price list for each prospect and send quotations based on the specified price lists, right through the system. Identify potential prospects easier with our integrated and comprehensive CRM System. Get free demo now!