Small businesses often face resource constraints and operational challenges. Thankfully, the emergence of innovative sales software for small business has revolutionized the way they approach their sales strategies. Leveraging one that can optimize their sales processes is crucial for them in order to thrive. 
From managing leads and tracking customer interactions to automating repetitive tasks and analyzing sales data, sales software offers a range of features to streamline operations.
With a wide range of options available in the market, it can take time to choose the right one. To aid you in this decision-making process, we have curated a list of the ten best sales software options specifically tailored for small businesses. Read on to discover the one that best aligns with your business's objectives.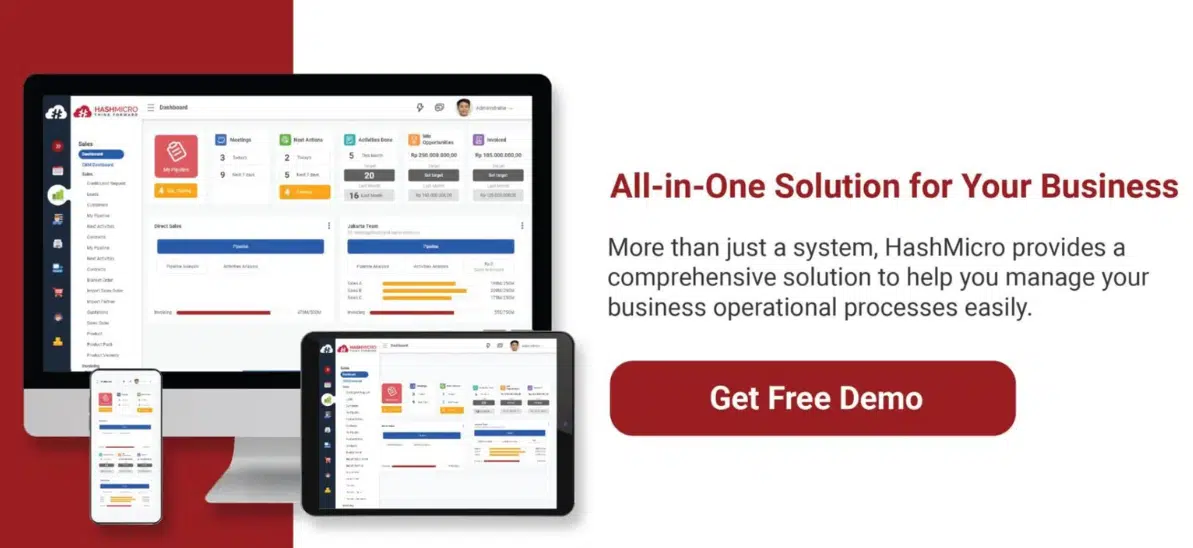 Key Considerations in Choosing Sales Management Software for Small Business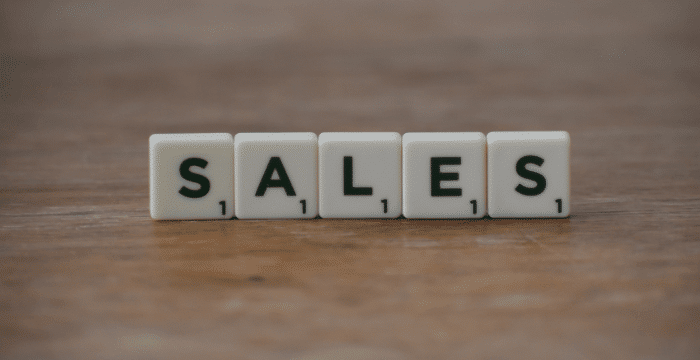 The following are the key considerations that small businesses should keep in mind when selecting sales management software. By understanding these crucial factors, small business owners can make an informed choice and leverage the power of technology to drive their sales efforts.
Total cost of ownership
Small businesses often operate with limited financial resources, so it is essential to evaluate the overall expenses associated with implementing the software. This includes upfront costs, such as licensing fees or hardware requirements, as well as ongoing expenses like customization charges and potential training costs.
By carefully examining the total cost of ownership, small businesses can ensure that the chosen software fits within their budget and provides a valuable return on investment.
Credibility and usability
Secondly, the credibility and usability of the software are paramount. It is crucial to select sales management software developed by a reputable provider with a proven track record in the industry. Researching the provider's reputation, reading customer reviews, and seeking recommendations from trusted sources can help establish the software's credibility. 
Additionally, usability is a vital aspect to consider. The software should have an intuitive interface, allowing sales teams to easily navigate and utilize its features. Customizability is also key, as it enables businesses to adapt the software to their specific workflows and requirements. With credible and user-friendly sales management software, small businesses can seamlessly implement and enhance their sales productivity.
Benefits of Using Sales Software for Small Businesses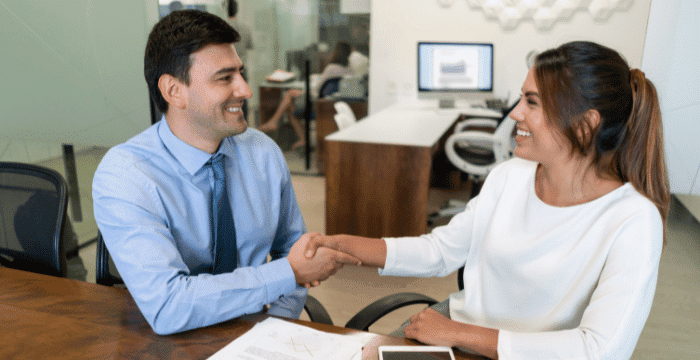 Sales management software holds immense potential. Utilizing this type of ERP software for small businesses offers significant benefits for small businesses that contribute to their growth and profitability. By harnessing the power of this software businesses can boost sales, enhance sales team productivity, and improve customer relationship management.
Boost sales
Sales management software has the potential to boost sales by providing businesses with valuable insights and tools to streamline their sales processes. It enables businesses to track leads and analyze sales performance data.
This allows businesses to identify trends, optimize their strategies, and make informed decisions to maximize sales opportunities. With features like automated lead nurturing and targeted marketing campaigns, small businesses can effectively drive revenue and increase their bottom line.
Enhance sales team productivity
The software eliminates manual data entry and repetitive administrative tasks, allowing sales teams to focus on what they do best–selling. It provides a centralized platform for managing contacts and tracking interactions.
It also offers automation capabilities, such as email templates, which enable sales representatives to work efficiently and close deals faster. By providing sales teams with the necessary tools, it helps small businesses maximize their sales team potential.
Improve customer relationship management
Lastly, sales software enables businesses to maintain a comprehensive database of customer information. This facilitates personalized interactions and targeted marketing efforts.
As a result, businesses can provide personalized recommendations and address customer needs promptly. The software also supports collaboration among sales teams, ensuring that everyone has access to customer information. This ultimately leads to more effective customer management practices.
Types of Sales Apps
There are various types of sales apps, each app serves a specific purpose and helps sales teams streamline their workflows, enhance collaboration, and improve overall sales productivity. Depending on the needs of the sales team, a combination of these apps can be utilized to create an efficient and integrated sales ecosystem.
CRM (Customer Relationship Management) Apps

:

CRM apps are designed to help businesses manage and improve their interactions with customers. They typically include features such as contact management, lead tracking, and sales forecasting. CRM apps enable sales teams to organize and access customer data, track sales activities, and automate various tasks to streamline the sales process.
Team Communication and Collaboration Apps

:

These apps facilitate effective communication and collaboration among sales teams with real-time messaging and video conferencing. They help sales teams stay connected, discuss strategies, and work together on sales deals. Popular examples of team communication and collaboration apps include Slack, Microsoft Teams, and Google Workspace.
Project Management Apps

:

Project management apps help sales teams to plan and execute sales projects efficiently. These apps offer features like task management, project timelines,  and progress tracking. Sales teams can use project management apps to set goals, assign tasks, and monitor the overall progress of sales initiatives. Well-known project management apps include Asana, Trello, and Monday.com.
Document Management Apps

:

These apps store, organize, and manage sales-related documents and files. They provide a centralized repository for storing documents. Document management apps often offer features like version control, document sharing, and search functionality. Examples of document management apps include Dropbox, Google Drive, and SharePoint.
Note-taking Apps

:

Note-taking apps are crucial to capture and organizing important information during sales meetings and brainstorming sessions. They enable users to take notes, create to-do lists, and organize information in a structured manner. These apps often provide features like synchronization across devices, tagging, and search capabilities. Popular note-taking apps include Evernote, Microsoft OneNote, and Notion.
10 Best Sales Software for Small Business
Effective sales management is crucial for the success and growth of small businesses. Below, we present the ten best sales software solutions designed to boost sales performance. This curated list will help you make an informed decision and unlock the full potential of your sales efforts.
HashMicro
HashMicro is an all-in-one sales management software solution with CRM capabilities. The software equips small businesses with the necessary tools to effectively manage and optimize their sales processes in a single, customizable, and user-friendly platform. It encompasses a range of features and capabilities, including: 
Quotation and sales order management

Sales target management

Multi price list

Sales commission management

Payment follow-up management

In-depth analytics reporting
One of the standout features of HashMicro's CRM-Sales is its lead tracking and management capabilities. It provides small businesses with a centralized platform to capture, store, and organize leads effectively.
The software allows users to input lead information manually or automatically import leads. By having all lead data in one place, businesses can easily track and manage their prospects throughout the entire sales pipeline.
Furthermore, the software offers robust integration capabilities, enabling seamless connectivity with essential business systems. This integration ensures the synchronization of customer and sales data across multiple platforms, including purchasing, HRM, accounting, and inventory management systems. It also saves time and ensures that leads are promptly followed up on, improving overall sales effectiveness.
HubSpot 
HubSpot provides a centralized platform that combines sales, marketing, and CRM. With its click-to-call functionality, users can make calls directly from the platform with just a single click.
This streamlines the communication process for sales and customer service teams. HubSpot CRM also offers integration with other HubSpot tools, such as marketing automation and customer service, making it a complete solution for managing your customer lifecycle.
Zoho 
Zoho CRM is a feature-rich sales software that caters to the needs of small businesses. It offers a wide range of modules, including contact management, sales forecasting, and analytics.
One notable feature is its integration of AI, which enhances the user experience and provides valuable insights for sales and marketing teams. Furthermore, Zoho's customer portals and collaboration tools enable businesses to engage with their customers and foster collaboration within their teams. 
Salesforce
Salesforce is a leading CRM software used by businesses of all sizes. While it may have more advanced features suitable for larger enterprises, it also offers a scaled-down version for small businesses called Salesforce Essentials.
It provides basic CRM functionalities, such as lead management, opportunity tracking, and contact management in a centralized place. Additionally, Salesforce has a drag-and-drop Process Builder tool that simplifies complex sales processes by creating streamlined workflows.
Pipedrive
Pipedrive is a sales CRM software designed to simplify the sales process for SMBs. It provides a centralized database to store all conversations and relevant information. This data can be then exported to other systems to extract detailed summaries as needed.
Additionally, the software offers a live dashboard that provides real-time insights into key metrics such as wins, losses, and people. With this feature, users can track the status of their sales pipeline and monitor performance indicators.
Freshworks
Freshworks CRM, formerly known as Freshsales, is a comprehensive sales software that caters to the needs of small businesses. It offers a unified platform for managing sales, marketing, and customer support.
The features provided by the software include lead management, contact management, email tracking, and sales automation. Moreover, it offers AI-powered lead scoring and analytics to optimize your sales performance.
Nimble
Nimble is a versatile sales software that combines contact management, social media integration, and sales automation features. It provides a unified view of your contacts by pulling information from various sources, including email and social media profiles.
It also offers sales forecasting, reporting, and analytics tools to help you make informed business decisions. With its intuitive interface and emphasis on social selling, it is a valuable tool for small businesses looking to enhance their sales processes.
Nutshell
Nutshell is a user-friendly sales CRM software designed for small businesses. It provides essential features like contact management, pipeline tracking, and sales reporting. Nutshell also offers email integration, task management, and collaboration tools. These tools enable your sales team to work efficiently. Additionally, the software provides a mobile app, ensuring you have access to critical customer information anytime, anywhere.
Insightly
Insightly is a CRM software that caters to the needs of small businesses, particularly those focused on project management and customer relationship management. It equips them with tools for lead and opportunity tracking, contact management, email marketing, and workflow automation. Insightly also provides integration with popular productivity apps like QuickBooks and G Suite, enhancing collaboration and productivity.
Copper
Formerly known as ProsperWorks, Copper is a CRM software designed for small businesses that use G Suite. It offers seamless integration with Gmail, Google Calendar, and Google Drive.
The software provides features like contact management, lead tracking, sales forecasting, and pipeline management. It also offers automated data capture, eliminating manual data entry and ensuring accurate customer information. 
Conclusion
In conclusion, implementing sales software can make a significant difference in the success of small businesses. Choosing the right sales software for small businesses is a crucial step toward maximizing productivity, improving customer relationships, and boosting revenue. With an array of options available, it's essential to choose a solution that meets your specific needs. 
With its comprehensive features and seamless integration capabilities, HashMicro's CRM-Sales stands out as the ideal choice that empowers small businesses to streamline their sales processes. From lead management to pipeline tracking, this software provides a robust solution to maximize sales effectiveness. Transform your sales operations with HashMicro today and get up to 50% off on the Productivity Solutions Grant! 
Try the free demo now for an instant experience.