A loan is an agreement in which a creditor makes funds available in exchange for the future repayment of the funds at the end of the lending agreement. In many cases, the lender will charge an interest payment that the borrower must repay along with the primary fund. Loans provide liquidity to businesses and individuals. Thus, loan accounting is an essential component of the financial system. Integrate your loan accounting and other financial processes with a sophisticated accounting system.
Recording loans is inseparable from accounting processes. Companies need to record their loans properly to know their financing position. Managing funds and financial reports can be challenging, and thus many companies now adopt an integrated accounting system to simplify the process. Before implementing the correct accounting software for your company, knowing the pricing scheme calculation beforehand is better. 
Definition of Loan Recording
Bookkeeping is the process of tracking and recording business transactions, including financing transactions such as a loan to a company. Recording a loan in bookkeeping frequently requires reporting the loan's receipt, paying for interest expenses over time, and returning the loan principal at maturity. In other words, loan recording is inevitable in the accounting system. 
Record the loan proceeds as well as the loan liability. When a company takes out a loan, it either carries a current liability if it is a short-term loan payable or a long-term liability if the loan is long-term debt. In exchange, the company receives the loan in cash. To record the initial loan transaction, the company debits the cash account for the cash receipt and credits a related loan liability account for the outstanding loan.
Furthermore, loan recording in accounting also includes recording the loan interest, interest payments, and loan payments. A company debits the loan account to remove the loan liability from the books and credits the cash account to register a loan payment. Payments for an amortized loan are made over time to cover interest expenses and principal loan reduction. 
Related article: 4 Key Benefits of Using an Accounting App
Accounting Software Recommendation
Accounting is the core process of a business. Companies keep track of their financial activities through accounting and bookkeeping processes. Many companies are now utilizing accounting software to maximize their accounting activities. Accounting software benefits businesses of all types by allowing them to track accounts receivable and payable. Moreover, it will also make them understand the company's profitability and prepare for tax season. 
A small business can use out-of-the-box software without requiring extensive customization. As a company grows, its accounting requirements become more complex, necessitating a customized enterprise resource planning (ERP) system.

As a cloud-based ERP provider, HashMicro also offers accounting solutions for your business. With powerful features, HashMicro's integrated accounting software is perfect for managing your finances, such as cash flow management, journal entries, and reconciliation. Furthermore, HashMicro is also Peppol network-ready, allowing for seamless invoicing control.
HashMicro provides many useful main features for their online accounting software, such as a financial dashboard, cash flow forecasting, bank reconciliation, Peppol e-invoicing, accrual and amortization, and analytical reporting. In addition, this software is also integrable with other modules. You can integrate HashMicro's accounting system with the inventory management system, procurement system, CRM-Sales system, and many more. 
By adopting HashMicro's accounting software, companies can automate their business processes, minimizing manual and time-consuming accounting procedures. Accordingly, companies will improve their accuracy and get real-time financial information that helps make business decisions. 
Related article: The Importance of Accounting Software for Businesses
QuickBooks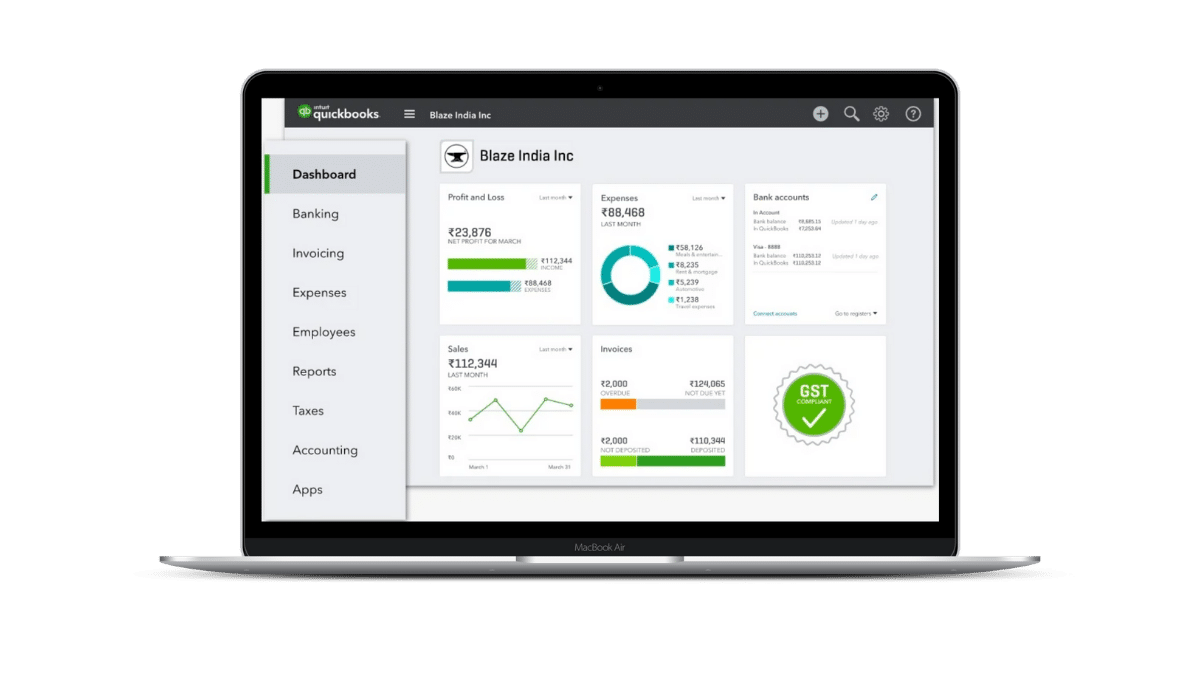 QuickBooks Online is suitable for small businesses. Not only do the vast majority of small business accounting professionals use QuickBooks Online, but there is also an abundance of online training resources and forums where you can get help when you need it. All accounting features are easily accessible from a single main dashboard, making bookkeeping more fluid and efficient.
Xero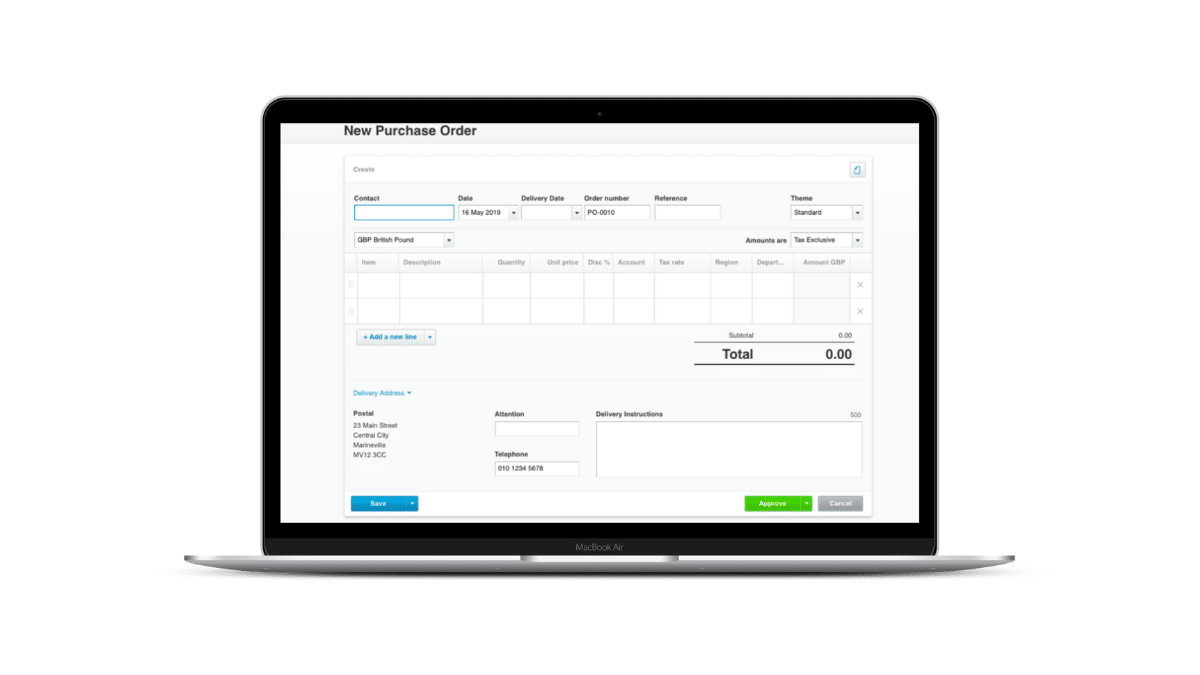 For micro-businesses looking for simple accounting software, Xero is the right option. This software has a straightforward user interface and fully integrates with a third-party payroll service. Customers can make payments online with Xero's integration with Stripe and GoCardless. Furthermore, Xero offers cloud-based and mobile solutions to simplify your business processes. As a rapidly growing software for accounting, Xero provides several plans to businesses. Their features include multi-currency, expense management, and project costing.
FreshBooks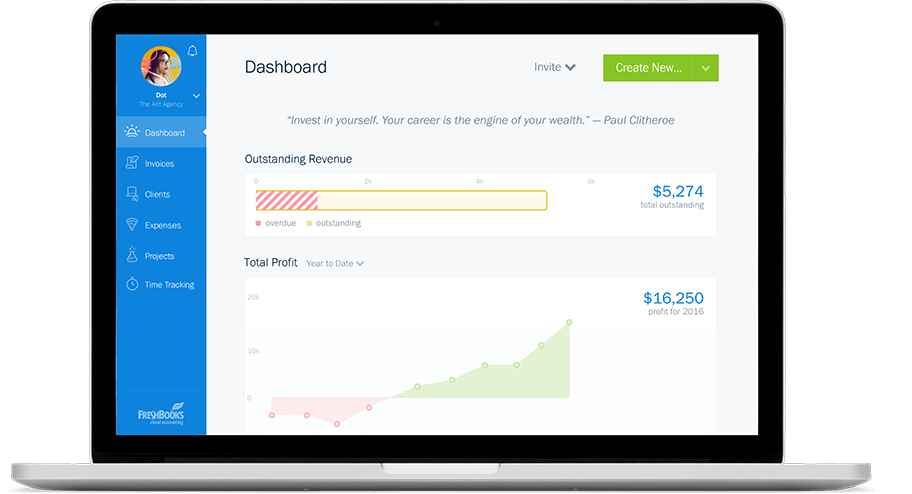 Invoicing is one of the essential requirements for most service businesses, and FreshBooks provides various customization options for invoicing. Founded in 2003, FreshBooks initially started as invoicing software. Its primary function is to send, receive, print, and pay invoices. Over time, it can also handle basic bookkeeping for a business. FreshBooks' accounting software makes it easier for service businesses to send proposals and invoices, track project time, and accept payments. Moreover, FreshBooks is also available for many third-party integrations.
Wave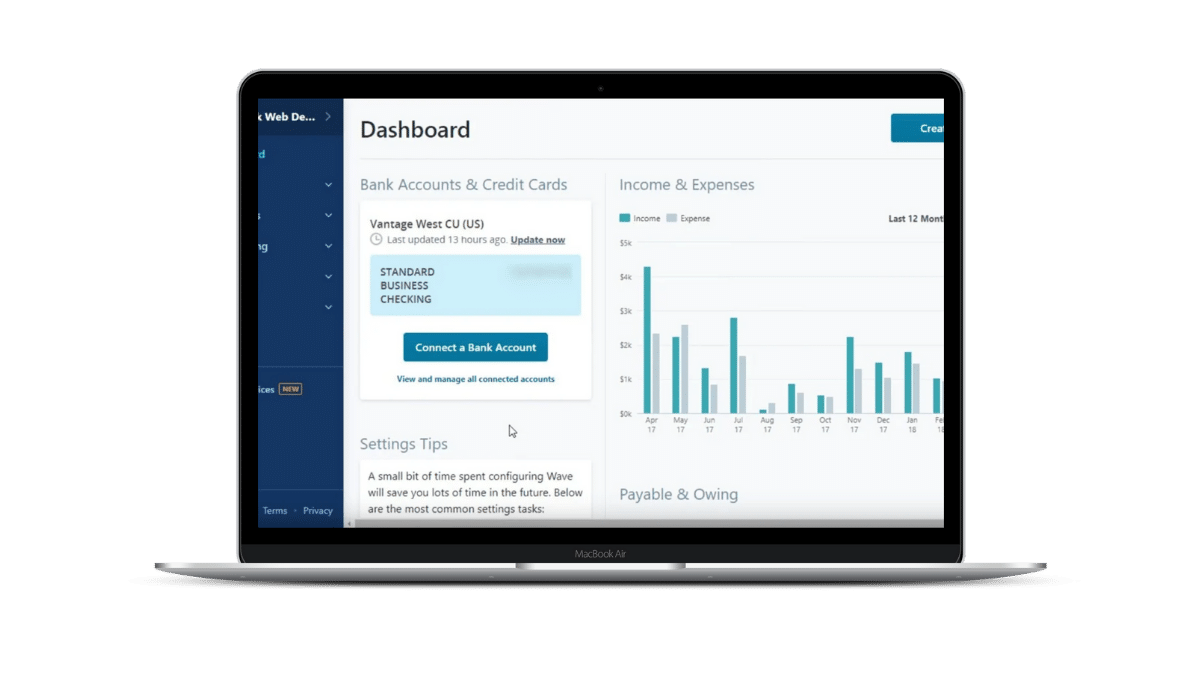 Wave is an impressive accounting software platform for a service-based business that sends simple invoices but does not require payroll processing. Besides that, Wave's free features will cover all of the accounting needs of many freelancers or service businesses. As a result, Wave is the best free option on this list. Accountants can use Wave to pull the reports they need to prepare a company's tax return at the end of the year. Several features are only available with subscriptions, but all of the bookkeeping, invoicing, and reporting features are free. 
Conclusion 
Loan accounting or loan recording in accounting is essential to keep the company's finances on track. The accounting process can be complicated due to the many entries and accounts that a company manages. As a result, many companies now adopt accounting software to streamline and automate their bookkeeping activities.
Accounting software allows companies to keep track of accounts payable and receivable, cash flow, and journal entries. HashMicro's best accounting software benefits companies to automate financing processes, allowing you to have better visibility of the company's financial reports. Find out more about the accounting software pricing scheme calculation. Besides individual modules, many businesses now implement an integrated solution to manage their daily activities. You can also implement HashMicro's comprehensive ERP solutions to integrate your accounting software.