Numerous factors must be taken into account when running a business in order to achieve significant progress and success. Key matters, such as managing the company's assets, must be the focus in order to achieve outstanding performance. Effective asset management is the process of developing, operating, maintaining, and disposing of assets. Using technology such as enterprise resource planning (ERP) software or asset management system could facilitate your work. Thus, you can boost your business by learning about ERP pricing scheme calculations.
A precise software application would ease your process and make your work easier and more productive. Best ERP software enables you to manage and control your company in the most effective way, notwithstanding the difficulty of the task. This article will assist you in gaining a deeper grasp of asset management and the method that could facilitate its implementation.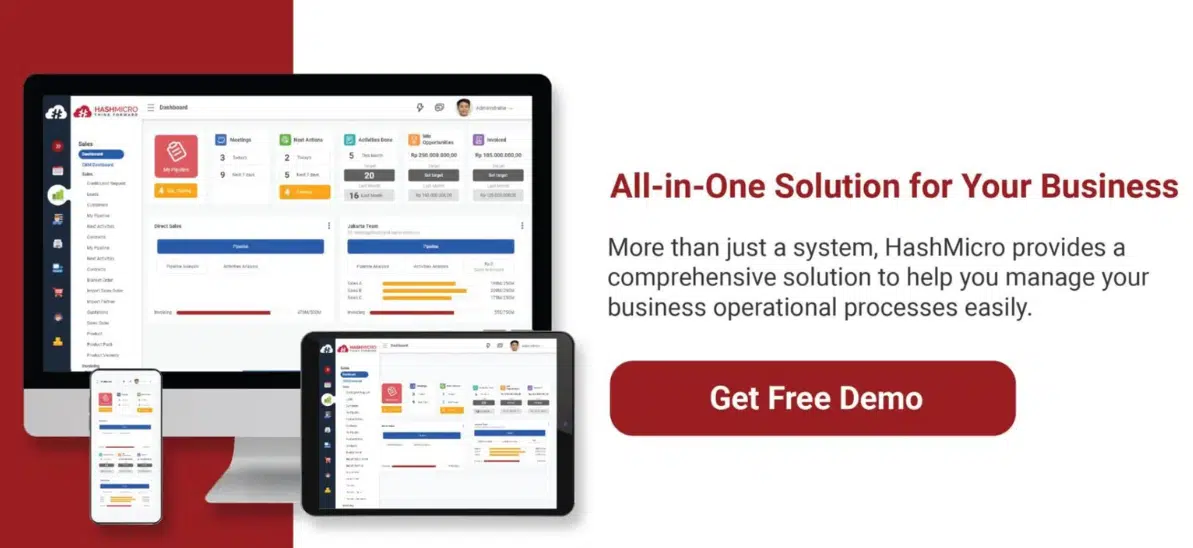 Table of Content
Why Asset Management Is Important?
Asset management is an essential aspect of business operations. All business assets must be appropriately managed and accounted for. Thus, the company is able to organize its business assets and minimize any loss. Here are some reasons why asset management is so crucial to a business:
Allow company to know all of their assets
Companies must collect precise data and information on all their assets. Asset location, utilization, and changes must be monitored and reported. Companies may simply monitor and arrange their assets through asset tracking. It is also easy to make decisions and choose the best course of action if they must acquire a replacement or recovery.
Guarantee accuracy of the amortization rate
With routine inspection and asset verification, the rate of amortization would be more accurate. It will facilitate the exact recording of financial records and minimize data errors. In addition, it assists businesses in determining the optimal course of action based on asset data and value.
Asset management also involves identifying and managing risks associated with the asset's use and ownership. It suggests that a business is always prepared to deal with any potential danger. They need to be aware of and prevent any potential risks in order to minimize possible company losses.
Eliminate ghost assets in inventory
Damaged, stolen, or lost assets are a serious problem. Good inventory and asset management could prevent this occurrence and increase the company's asset awareness. It is necessary to safeguard their assets and prevent companies from suffering catastrophic losses.
Also read: 4 Reasons Why Asset Tracking Management System Is Essential
Common Mistakes Made in Asset Management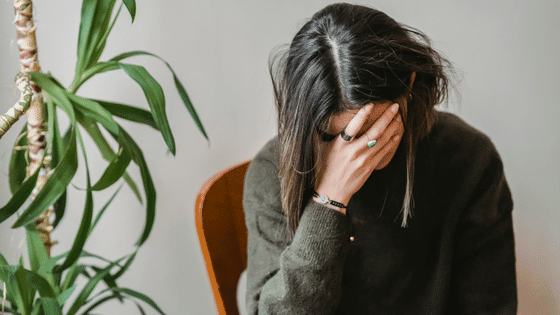 Good asset management and control support the company's operations. But companies are frequently distracted from optimizing asset management by operational concerns. Consequently, mistakes may occur in the management of assets. Here are common mistakes done in asset management:
Focused on operational cost
Sometimes, businesses must reduce operational expenses for financial reasons. However, failure to carry out planned maintenance can have serious impacts that are not immediately apparent and shorten asset life. It is beneficial to adhere to the plan in order to optimize asset management systems and minimize unexpected events such as decreased equipment availability, increased maintenance and inventory costs, and a shortened asset life.
Regularly maintaining assets is one task that businesses must perform in order to continue operations. However, it is advisable to keep maintenance costs to a minimum. If assets are overused, require a specific professional, or have a shorter lifespan, costs will gradually increase.
Taking action not based on data
To plan asset purchases, financial assumptions require production data and service expertise. In addition to installation and maintenance, asset management requires monitoring to collect asset specific data. This information would be important for decision-making so that every choice is consistent with the plan.
Asset purchasing is the cost focus
Many assets involve not only financing costs, but also equipment, training, or other operational and maintenance expenses. It is important to consider any additional costs to ensure that the consumption is suitable and efficient. A valuable asset with poor maintainability and pricey equipment could cause operational expenses to exceed the budget.
Lack of understanding in asset management
Understanding asset management could result in optimal business performance. Occasionally, companies over- or under-maintain their assets or are unaware of the effects on their productive capability. It is essential for the business to comprehend the optimal usage, maintenance, and handling methods. Costs can be reduced and asset utilization improved through efficient asset management and maintenance.
Only maintaining budget and not improving outcome
Occasionally, businesses focus solely on maintaining budgets for essential competencies and disregard the choice of equipment maintenance. Whereas certain business equipment could be quite beneficial and efficient. Companies would be making a mistake if they failed to consider the consequences of not utilizing the equipment to its fullest capacity. If a company shifts risk and expense to a contractor, the contractor may likewise take corners.
Also read: 5 Tips Solving Troubles in Business Asset Management
Asset Management System is The Answer
Asset management software is capable of preventing and resolving all business-related asset-related errors and complications. Modern technology helps people in completing their tasks efficiently and quickly. Therefore, here are some Asset Management System recommendations for your company:
HashMicro asset management system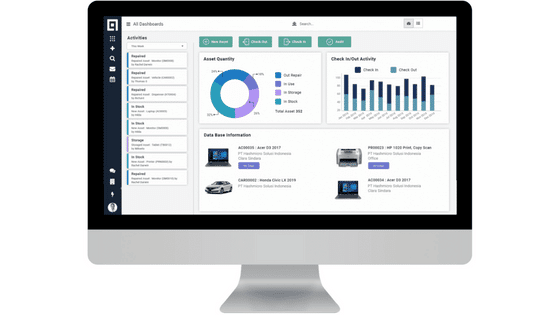 HashMicro's Smart Asset Solution is the ideal solution for managing your assets. Integration with many platforms will optimize company administration and monitor all requirements, including purchasing, personnel, and finances. No need to worry about data inaccuracies, as the system can automatically compute Return on Investment (ROI), expense, and the capital worth of assets with credible results.
By providing reminder notifications and an automated maintenance schedule, Smart Asset Solution helps manage asset utilization and maintenance. It is highly effective for addressing asset maintenance overcharges because of poor maintenance. Using barcodes or serial numbers can also automate asset tracking, simplifying asset management.
ManageEngine AssetExplorer
The web-based ManageEngine AssetExplorer system includes the ability to manage assets. It is among the top asset management software because of its excellent technology, ease of installation, and reasonable cost. The interface may contain an excessive number of tabs and drop-down menus, but it includes a Quick Links feature that will keep you focused on the current task. Customers of ManageEngine AssetExplorer will have access to technical support 24/7 also supports virtual hosts and virtual machines.
Installation and use of InvGate Assets' software and hardware for tracking assets and inventory are simple. It may be a great option for small-to-medium businesses. The alarm system is easy to configure and warns immediately if there are any issues with assets. Users also have unrestricted access to phone assistance and a web support portal with a self-service knowledge base so InvGate support is ideal for enterprises with a small IT department.
Ivanti IT Asset Management
Ivanti IT asset management is highlighted by its reporting functionality. The pre-built reports are accessible, and the user will have the option to create additional queries. It is capable of tracking and managing IT assets throughout its entire lifecycle. However, it does not offer a cloud-based service, which necessitates additional installation with minimal hardware requirements. For businesses that can manage an on-site installation, the benefit is a quicker response time for asset discovery and report production.
Asset Panda is a cloud-based system for managing assets. Asset Panda is easy to configure and provides premium features such as unlimited users and personalized reporting. In addition to being able to add images, documents, and videos to asset data files, it also allows customizing report using built-in reports. However, companies without internal IT assistance may find it challenging to learn extensive configuration and customization.
Conclusion

Assets are essential and must be managed in the operation of a business. Asset management could help a company in tracking and mitigating any loss risk. Asset management can be challenging at times and businesses frequently make mistakes. Using an asset management software allows businesses to effectively manage their assets and obtain reliable reports. Contact us to get a free demo and consultation from our business experts regarding your company's needs.