The digital industry is frequently confused with the more well-known technology industry. Therefore, it is sometimes known as the internet economy. It is a part of the technology business that makes use of computing technologies to improve user experience and includes an ERP system as well. In this digital industry, you must need an advanced system to digitize all of your business activities.
And for that reason, you have to own ERP software for your company. You can also have a free consultation of your company's needs with business experts just by downloading this pricing scheme calculation. As for that, let's go straight into discussing what the digital industry is like and its guidance to survive in Singapore's industry.
What is Digital Industry Like?
The 'Digital Transformation Market' might be a better title for describing this industry. In a nutshell, this refers to the integration of digital technology into all aspects of a company. The use of technology causes a significant shift in the organization's structure and operations. This technology certainly needs the most advanced software to streamline the business process and drive the company's growth significantly.
The term "digital" has various meanings and can relate to a wide range of topics. For some businesses, this involves eliminating paper and implementing software and technology. In other words, the technology usually includes an ERP system that is specially designed to assist all sizes of companies. It helps in automating various business processes with its modules and features.
This system is designed to increase the efficiency of your company's operations. Others will put more emphasis on emerging technologies like cloud computing, big data analytics, and machine learning. ERP software allows users to design, manage, and track data transfer processes between systems that can be customized. While certain areas, like eCommerce and banking, have already made significant headway, others, such as eLearning, health care, and supply chain, are only getting started.
How Big Is The Digital Industry?
The market is expected to increase significantly in the coming years, as one could assume given the nature of digital technology. According to some estimates, between now and 2025, the worldwide digital transformation market would increase at a rate of roughly 16.5 percent (at Compound Annual Growth Rate).
According to current estimates, the industry is valued at $1,009.8 billion. The Internet of Things (IoT), cloud computing, and mobile devices and apps are all contributing to this expansion.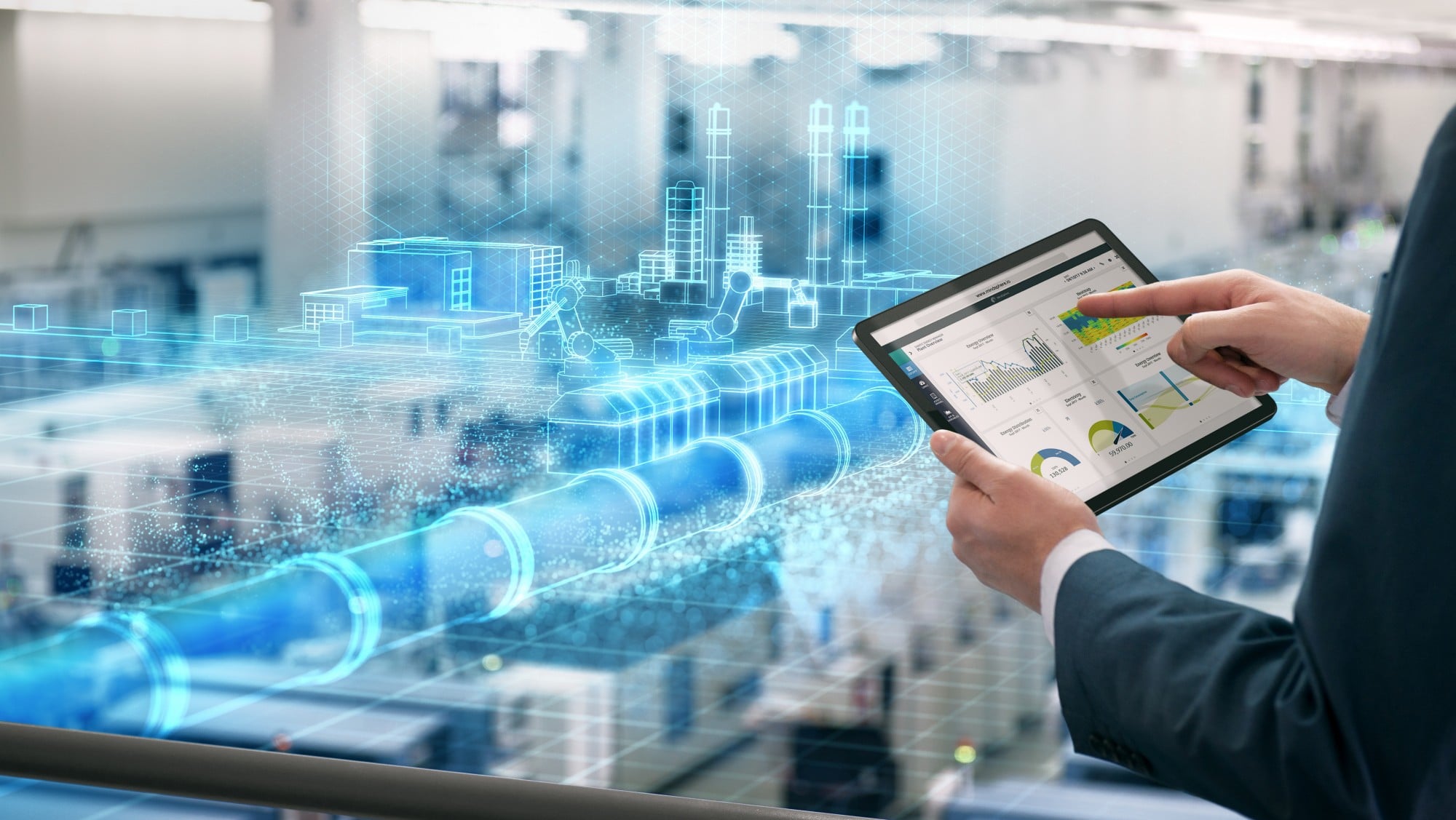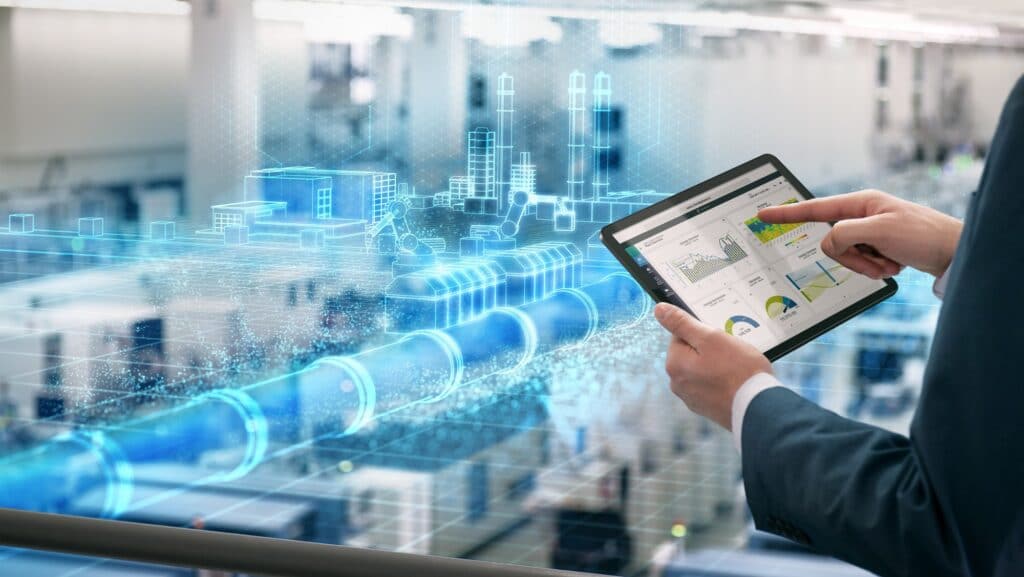 Source: new.siemens.com
How has the COVID-19 pandemic impacted the digital industry?
For instance, it's pushed the hand of change in numerous cases. Companies of all sizes and in a variety of industries have had to reconsider their business practices. According to a poll conducted by McKinsey & Company, 76 percent of business leaders are contemplating implementing new technologies and processes.
In other words, COVID-19 accelerated firms' digital communications strategy by an average of 6 years, according to a survey by cloud computing experts Twilio. The pandemic has clearly underlined the need for innovative approaches to digital transformation. In terms of specific industries, the pandemic has had a significant influence on a number of them. According to reports, when consumers sought information about the coronavirus, the digital media industry observed an increase in subscriber numbers.
We've also seen digital technologies deployed in the aftermath of the outbreak. Countries are utilizing a variety of solutions to combat the epidemic, according to medical publication The Lancet, including:
Monitoring the virus's spread

Infection examination

Tracing of contacts

Self-isolation and quarantine

Clinical supervision.
Artificial intelligence, machine learning, and data analytics are all proving to be quite beneficial in these domains. Our Hash CORE ERP software is completed with a lineup of features to automate various business processes and avoid human errors, we provide various benefits to business owners, such as increased efficiency to streamlined business process workflows.
What kinds of jobs are there in the digital industry?
The digital industry is massive, with a wide range of professional opportunities. It can be tough to narrow down some of the critical roles due to the size of the organization. Furthermore, in addition to several established professions, there are plenty of new ones to consider.
If you wish to work in the digital economy, you should first consider the many types of jobs available. We've selected some of the most important categories and jobs to consider below:
Technical Roles
Firstly, technical digital occupations frequently necessitate a high level of specialized expertise and are focused on the development and implementation of various technologies. The following are some of the most popular roles:
This position, often known as a computer programmer, entails creating computer code in order to build and implement new software. Software developers are frequently problem solvers who work on a variety of projects.
(UX) designer creates products and technology that are easy to use, entertaining, and accessible. It necessitates expertise in design, psychology, business, and technology.
Quality assurance analysts are issue solvers. They look for flaws and problems in websites and software, documenting their findings as they go. Moreover, they frequently collaborate closely with developers to ensure a successful project.
This position is similar to that of a software developer in that it involves designing, programming, and testing games. Games developers can work alone or in big groups on a variety of projects ranging from tiny games to AAA titles.
Business Roles
Those who work in the digital industry on the business side tend to concentrate on the financial implications of technology. The task is diverse once again, including jobs such as:
Project managers ensure that digital projects run smoothly. They assemble a team of experts to complete projects on schedule and on budget. After that, it frequently necessitates a wide range of digital competence.
Data scientists and analysts collect, evaluate, and interpret a wide range of data using technology. Similarly, they work in areas like machine learning to focus on customized data products and gain a better knowledge of clients and the businesses they operate in.
Digital product managers are in charge of overseeing the creation and distribution of online products. They're also involved in the entire process, from conception to launch and make decisions based on data and analytics.
Digital Marketing Manager
These people specialize in corporate digital marketing tactics. They're in charge of developing digital campaigns to market the company's products and services. In other words, this role demands them to do the efforts of marketing in a digitized way. For that reason, this all-in-one Marketing Automation System can help you capture more targeted leads, enhance relationships with clients, and optimize your marketing efforts as effectively as possible.
Creative Roles
The delivery of content to the end user is a large focus in creative digital roles. They're frequently more artistic and expressive than other places. Here are several examples:
Web designers are in charge of the layout of a website or web pages, including planning, designing, and building it. In conclusion, they apply code to produce something interesting to the user by combining text, pictures, videos, and other information.
Copywriters develop a variety of written content for a variety of purposes, including selling, educating, persuading, and more. Articles, commercial content, email marketing, and other forms of media are all also written by them for this field.
This position focuses on digital marketing across social media channels, as you might anticipate. Above all, campaigns are created, customer relationships are built, and brand awareness is also increased by professionals in this role.
 These people collaborate closely with UX designers. User interface (UI) designers, on the other hand, are more concerned with the visual aspect of client engagement. They create the many pieces with which users interact when interacting with technology.
Digital hard skills in the digital industry that companies look for
In the digital era, IT companies, and indeed all organizations in the digital economy, are realizing that digital skills are very important for employees. New employees must be multi-disciplined and possess both hard and soft abilities now more than ever. Recruiters will be seeking a broader skill set and more experience in their new hires, regardless of the exact job they're interviewing for. Despite the fact, that you need to automate all business processes with the most complete ERP system, here is the list of several top digital skills companies are looking for nowadays:
1. Programming, Web, and App Development
First, would be these skills, because coding will be at the base of each tech product or digital service. The top ten most in-demand by employers are frequently mentioning these talents on LinkedIn. A portfolio of projects displaying your coding abilities might also help you demonstrate your knowledge and competence and land your desired job. You will have an advantage over other candidates if you can show examples of mobile and responsive web development experience.
Technologies like augmented reality (AR) and virtual reality (VR) require coding (VR). Coding will give AR and VR developers the fundamental abilities they'll need to build the next generation of AR and VR technologies.
2. Digital Business Analysis
Secondly, this skill assists businesses in making the best decisions by bringing an objective and independent perspective to the table and using a variety of proven analysis tools to build a solid business case for investing in a digital solution. Its abilities have become the hottest skills to have on your CV in the twenty-first century, as digital transformation is vital to all firms in the digital economy. Therefore, Digital Business Analysts are in the thick of it when it comes to digital transformation. They assist businesses in creating a digital ecosystem of technology that will help in digital transformation as well as commercial expansion.
3. Digital Marketing
The third one must be this because tech companies will use digital marketing to sell their products and services. Understanding how to get the best deal from the biggest possible selection of networks will be crucial for them. Here are some of the most in-demand abilities for digital marketers:
Tools for digital marketing

Analytical software

Marketing on social media

Marketing with content

UX SEO (User Experience Design)
 4. Data Science and Data Analytics
Companies collect massive amounts of data that can be quite useful if they have a Big Data Analyst who can analyze it. Employers all over the world are looking for data scientists.   Data Science is not just a fantastic career path for professionals in the digital age, but demand for Data Scientists far outnumbers supply, making them highly employable.
"The United States alone has a shortfall of 140,000 to 190,000 employees with analytical competence and 1.5 million managers with skills to make decisions based on the analysis of big data," according to recent McKinsey research. In conclusion, learning data science can help you stay ahead of the curve as data service becomes a qualification for more and more manager-level professions.
5. Digital Project Management
Project management is not specific to tech companies, but it is an essential component of delivering digital products and services on time and on budget. Any CV that demonstrates knowledge of a variety of techniques, such as SCRUM and AGILE, will stand out. Digital project managers must have a comprehensive understanding of the development process for digital projects, from concept through prototype to fully formed digital product or service. Furthermore, you can try our best dealing offer for this field. We offer you the best system for a Project-based industry that allows you to manage projects efficiently. Thus, this system can process all progress and absorb the budget optimally to make sure that the project is completed as planned.
How to get started in the digital industry
If our discussion at the digital industry sector has caught your curiosity, you may be wondering how to get started. In reality, there is no one-size-fits-all approach to it. There are a variety of ways to improve your abilities and knowledge in order to land a career in this field, including:
 Whether you're taking an introductory online course or pursuing a four-year degree, you'll need to start growing your knowledge foundation in a variety of areas. Hence, you need to investigate the criteria for specific career roles and begin to consider your possibilities.
Getting experience in the digital technology industry is a common way to get a job. An entry-level position might quickly progress to one with greater responsibility. Similarly, if you have the knowledge to back up your current experience, a cross-shift from another field is always possible.
Moving into this industry requires a high level of connectivity. Therefore, you must begin to create your network and seek out people from whom you can learn. 
You can start doing freelance work on the side if you already have the abilities. It's also a great method to learn about the industry while also gaining experience.
Conclusion
To sum up, it's an exciting and rapidly expanding industry with numerous opportunities. The various career options available cover a wide range of topics, ensuring that there is something for everyone. However, building competencies in areas that computers are difficult to handle well (i.e. complex issue-solving, creativity, and problem-solving) is likely the best formula for success for people trying to future-proof their jobs. In order for that to happen, you need a smart business solution provider that helps medium to large enterprises improve the efficiency of their day-to-day business process.
In conclusion, organizations want leaders who can make quick judgments based on their expertise and experience. Professionals can improve their decision-making skills by studying behavioral economics. Behavioral economics is the study of how psychological, cognitive, emotional, cultural, and social factors influence individual and institutional economic decisions.
Learning this skill will improve your decision-making abilities. You may also establish your own profession in the digital industry business as well if you have the proper skills, expertise, and ambition. Implement the most advanced ERP software system to bring forward your digital industry company to the front line with our program. You can also consult your company's needs with our business experts for free by downloading our pricing scheme calculations only. Improve your business now!