In the current development of the catering sector, they are offering services to consumers to serve food efficiently. The catering business is, without a doubt, one that promises a lot for modern times. Consumers today expect consistent fast service and highly hygienic meals without compromising taste. Because of this, the food catering business desperately needs automation to achieve the ideal level of service. With an integrated ERP system, catering automation saves this industry from working efficiently.
Table of Content
When adding every detail about the consumer manually with the required level of precision is a nightmare, technology integration enables the catering company to optimize its catering business operations while maintaining the usefulness of the vast customer database. Implementing technology in the Catering Management System (CMS) would, among other things, reduce the likelihood of mistakes being made by humans and, as a result, increase productivity and profitability. This article will explain a catering automation method with an integrated ERP system that will benefit your catering business.
What is Automation?
Automation is a system that runs automatically and is developed to monitor and regulate production. Everyone can participate in developing and implementing technology to monitor and manage the production and distribution of goods and services considered part of the automation profession. An individual involved in developing and applying technology to monitor and manage production and the delivery of goods and services is an automation professional.
Also read: 6 Reasons Why Catering Software is Important for Your Business
What is ERP System?
Enterprise Resource Planning (ERP) is a business management software that streamlines and simplifies firms' processes to conduct their operations. ERP stands for enterprise resource planning, and it is aimed to integrate several functional aspects of a company's business activities into a single cohesive system. Such as the ERP system that HashMicro offers, which offers software integrated with the cloud system to help streamline your organization's work. In addition, Enterprise Resource Planning allows you to standardize, streamline, and integrate various business operations, including finance, human resources, procurement, distribution, and more. Because this will be a significant investment, a business must select the appropriate ERP software, yet, many options are available. Because of this, you need to invest t a considerable amount of thought before making a decision.
What is Catering Automation?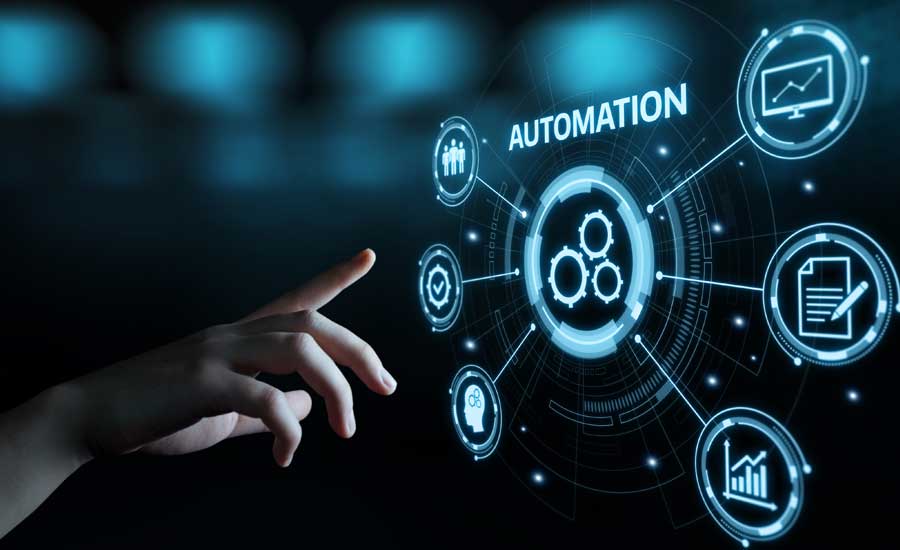 The process of running a catering business using an integrated software management system is called catering automation. Catering automation occurs when a catering business possesses a management system that will control the catering business as a whole. When running a catering company, automation in the form of a Catering Management System integrated with the software makes things much simpler for business owners. The usage of catering management software can make the process of developing a new business more manageable. This is because catering management software offers a variety of benefits to the catering company. Therefore, this software can simplify catering management and make the catering business more automated to meet customer demands. Catering automation can be achieved by increasing the speed of order processing, optimizing stock levels, and integrating various delivery methods into one program, along with other things.
Catering Automation Benefits
Your company can reap the benefits of catering automation due to the efficacy of the catering management software with the cloud ERP system. Catering management systems can streamline multiple business processes to maximize stock, customer demand, fast order processing, and integration into a single system. Therefore, catering automation will result in several benefits for your firm. Automation in business will result in time efficiency with a fast order process. Moreover, automation leads to increased regularity and a reduction in the number of errors in the production process. This system will also enhance the customer experience. Using automation software, catering organizations can track and save information about their customers for use at a later time.
Also read: Here is Why HashMicro's ERP Software is Important for Your Catering Business!
Catering Automation Methods
The catering automation method and the cloud system offer various advantages for the catering industry. With ERP software handling back-end operations, more time can be spent on direct client interaction and relationship building. Catering automation cannot replace the human touch in food preparation but can improve back-office operations. Here are some beneficial methods for caterers to automate their businesses:
1. Order configurators
Catering automation systems provide customers with the option to be able to select products for specific orders based on predetermined criteria automatically. Customers can order menus already available on a list of particular menu options. Then the customer has to calculate the charge and add specific notes and a configurator that creates a random product list for the menu. This helps employees who have difficulty choosing the type of bread, filling, sauce, etc., for each menu available and can provide information to ensure that the menu will be safe for those with allergies or particular food preferences. This can be done quickly with the Catering Management System integrated with the ERP system.
2. Automated menu creation
Catering automation allows creating of a custom menu for each client with the software system. The process of making a menu is no longer done manually. You can use software to retrieve information from orders that enter the menu with a template and automatically create an aesthetic and functional order summary. Users can also be creative by adding logos, some photos or images, event schedules, and other information needed to create each custom menu.
3. Inventory sheets
The automation system has an inventory sheet that can provide information about the types of food and beverages. This inventory sheet contains information on the types of food and beverages that must be packaged in shipping and the number of items that must be returned. An inventory report will be prepared on its own, and the information will be forwarded to billing; as a result, the total amount of the customer's final consumption will be added to the invoice for that customer.
Conclusion
Catering automation is significant for a business to simplify the company's operating system and streamline work. Complete automation of complete sales as a caterer, from the moment the order comes to the moment the customer pays, is a complex process involving many people and multiple departments. With this, companies can save time and costs and reduce error rates. Therefore, the company can focus on the client and refine the food choices for customers to stand out among the competitors.

The catering management system software available by HashMicro can help your catering business stand out from the rest. This CMS system has various features that can support the success of your business. CMS is integrated with a cloud ERP system which optimizes company inventory with accurate monitoring and forecasting, easy tracking of materials, etc. So you don't need to hesitate to use the best Catering Management System services in Singapore. Contact us now and get a free demo!