The food industry continues to be a popular option for business owners because of its excellent prospects. Catering is currently a favourite business of many entrepreneurs since more people are interested in subscribing to catering. Many people are becoming more rushed, but they still want to eat healthy and practical foods, thus making the culinary business, one of which is catering, never go out. People who enjoy cooking have also started catering businesses as a hobby. The initial investment is small, but the potential returns are enticing. That way, there is less risk, and you will only make only to the customer's specifications.
However, if you run your catering business the wrong way, you'll end up losing money rather than making money. In order to start a catering business, there are a number of factors that you have to consider. Everything from identifying raw materials, pricing, and marketing to generating sales reports are important in today's digital age and we need to handle it with care. Actually, your catering business can benefit from today's digital era because it can more easily reach your customers. However, there are still many business owners who are constrained by the problem of the catering business.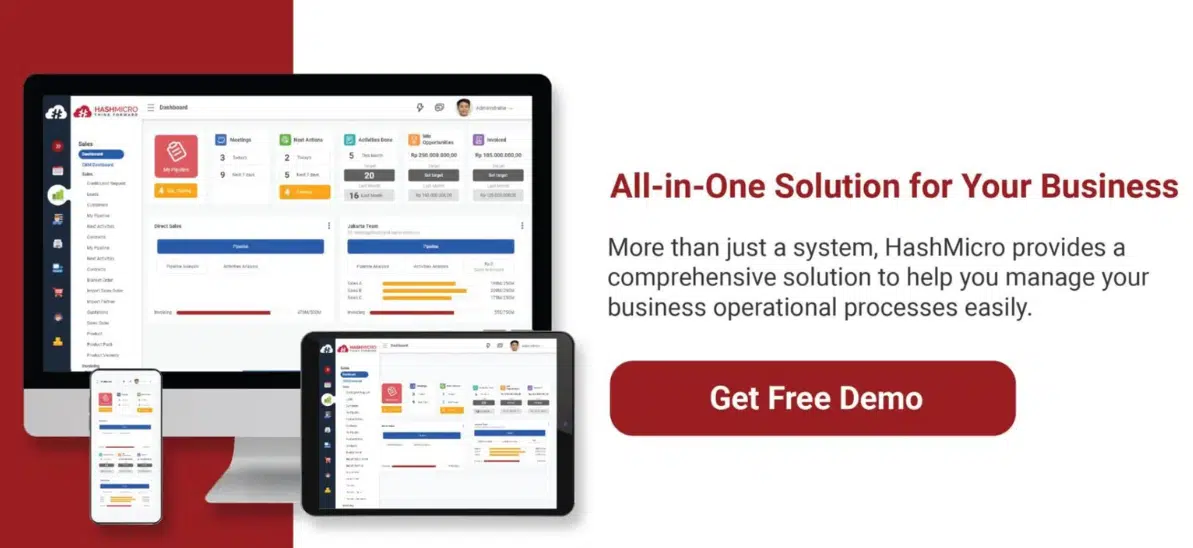 What is the Current Condition of the Catering Business?

Prepared meals from catering are one form of business whose products are highly looked after by the general public. Catering is a type of business that prepares ready-to-eat meals and drinks ordered by people who have parties or for individuals. Catering has grown in popularity recently because so many people prefer to have their food prepared for them by someone and not have to deal with the hassle of doing it themselves. Another advantage felt by the community is that the costs incurred to order catering dishes are cheaper. In addition, since the pandemic, many people are unable to prepare or purchase food outside of their homes, therefore catering services have become increasingly popular.
Catering is a potential industry for business owners because, as the times progress, people are increasingly looking for convenience, especially when it comes to food. Catering businesses have seen a surge in interest from business owners as a result of economic globalization. As the number of people running catering companies has risen, the level of competition has also risen. Innovation and marketing that reaches a wide audience will be the focus of business owners' competitions.
Also read: Digitalize Your Catering Company with Catering Software Solution
Catering Business Problems That We Need to Avoid
Catering businesses are springing up all across the country because of a growing demand from the public to purchase food from caterers. The owners' competition is heating up, and every owner will show off their ability to attract consumers. Every owner will be continuously innovating their product and ready to compete with other owners at the right time. However, there are several problems that catering owners often face that will hinder their product sales process. As a catering business owner, here are some things you should watch out for:
1. Raw material price increases
As a result of the difficulty in moving raw materials from different regions due to restrictions on community activities, the price of food has risen since the pandemic. In addition, the demand for food is growing and there is a scarcity at this point in time. This causes the cost of making catering food to increase. On the other hand, people also need not only clean and healthy food but also affordable prices. Thus, determining the appropriate price based on the current market conditions can be challenging for business owners.
2. Using a manual system
There are still many catering service owners that prefer to use a manual system, and this is a common problem for entrepreneurs. This manual system can make it difficult for business actors because it is difficult to record the number of buyers so they are prone to errors. We can't record our sales and purchases properly, making it impossible to use reliable data in developing sales strategies or making business decisions. A lack of access to real-time and on-demand reporting will make it difficult to keep track of all operational activities.
3. Improper marketing 
Catering business owners are springing up all over the place because of the growing demand for their services. Every company operator is in a race to attract clients' attention with a variety of innovations. The catering industry relies heavily on marketing to succeed. In today's digital era, as business owner, we have to adapt to today's era so we need to do marketing through social media platforms. The problem is that many catering business owners are still using marketing to promote products that are not in line with their business conditions. In today's digital era, catering business owners face difficulty when it comes to marketing their products and services properly.
4. Manual food-delivery tracking
Catering business owners often offer food delivery services as a convenience to their customers. The fact that catering companies are still unable to use the system to track food delivery is an important assignment for them. This can make it difficult to track catering deliveries, increasing the risk of mistakes like incorrect deliveries or misplaced goods. When errors continue to occur, even if we do the tracking manually or not in real-time, it might have a negative impact on the owner. In addition, we can also lose customer trust or customers will hesitate if they can't track their own orders.
Solutions to Overcome Catering Business Problems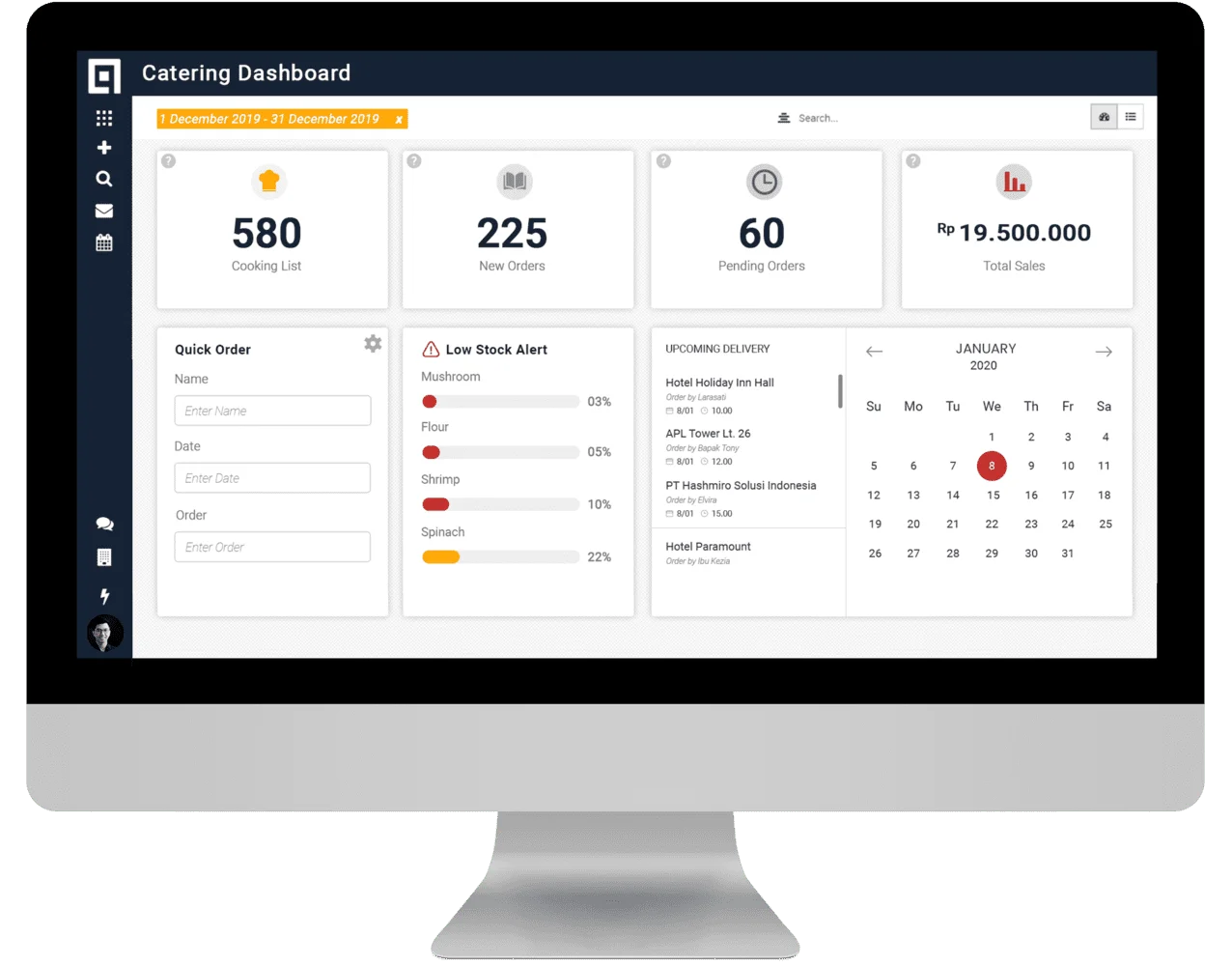 The catering industry's rise does not preclude challenges. Catering businesses rarely use technology to manage their operations, which causes problems. Initially, it was a tiny mistake, but if it happens often then it will be costly. Therefore, it is important for you to use the best catering management software for your catering business. Here are the benefits of a catering management system for your business:
Conclusion
Since more and more people want to eat healthily but don't want to spend a lot of time in the kitchen, catering is a promising business right now. As more businesspeople realize the potential of starting a catering company, the market for catering services is becoming increasingly competitive. Several new ideas are put out, and they demonstrate the advantages that each individual caterer has to offer. Owners of catering companies, on the other hand, frequently face difficulties or obstacles.
These issues can begin as minor inconveniences, but they can quickly escalate into more serious issues. The majority of these issues stem from the fact that we still do many operational tasks manually. If we still finish the complicated tasks manually, it will be more prone to human error. Switching to software integration of the system, then, is the proper choice. There are many operational activities that have been combined into your one work, and this can aid you with all of them. You can start HashMicro's Catering Software demo for free now.