Managing a catering business can be challenging due to the many tasks involved. However, technology has made it easier for catering businesses to improve their operations and customer service with a catering management app. It offers features that help businesses manage their catering operations more efficiently, enabling them to focus on delivering high-quality catering services to their customers.
Catering itself is the provision of food and beverage services for events and occasions. It involves planning and preparing meals that meet guests' tastes and preferences. A successful caterer has to pay attention to detail and have a passion for creating memorable experiences for clients and guests.
Creating these experiences involves planning, organizing, and executing events like weddings, corporate meetings, and special occasions. In short, it involves catering management. This includes coordinating with clients, creating menus, managing staff, and ensuring that the event runs smoothly. You must balance creativity and practicality while keeping your client's needs and preferences in mind to ensure the success of any event.
Catering Management Software Benefits for Catering Business
Catering management software or app is crucial for ensuring the long-term success and growth of a catering business. Moreover, investing in it can provide a competitive edge in a crowded marketplace. Here are the benefits of catering management software.
Efficient operations
With proper catering management, a catering business can efficiently manage the catering operations, ensuring timely and high-quality delivery of food and services to clients. Furthermore, effective catering management allows catering businesses to reduce waste and optimize inventory management.
Staff management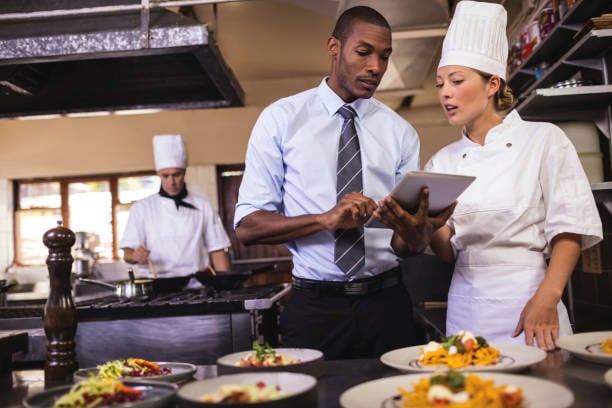 Catering management can help in managing and training the staff effectively. Therefore it will make sure that they are knowledgeable and skilled in their roles. This will lead to better teamwork, increased productivity, and better service delivery.
Optimizing cost with catering management app
Proper catering management can help a catering business increase efficiency and profitability by minimizing wastage, streamlining operations, and optimizing the use of resources. By analyzing financial performance metrics, it allows you to identify areas to reduce costs, increase revenues, and improve profitability over the long term.
Increased revenue
Planning and executing successful marketing campaigns, developing attractive menus, and offering unique services that set the business apart from competitors can help attract more customers and increase its revenue. Additionally, leveraging technology to streamline processes and improve customer experience can also contribute to increased revenue for your catering business.
Improved customer satisfaction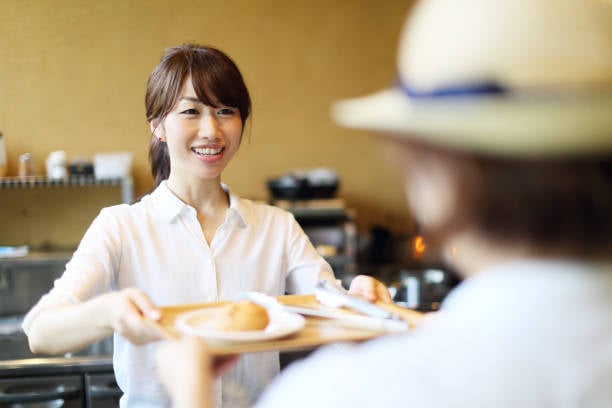 Catering management helps in understanding the needs and preferences of clients, thereby improving customer satisfaction. With effective communication, you can ensure that your clients' requirements are met and that they receive exceptional service.
Catering management app enhances reputation
Catering management benefits you in building a good reputation for your catering business. With excellent service and customer satisfaction, a catering business can establish a positive reputation in the market, leading to more business opportunities and growth in the catering industry.
The Challenges of Catering Management
All industries and businesses face challenges, and how they confront these challenges determines their success or failure. The catering industry is particularly prone to failure. To succeed in catering, one must work hard, be dedicated, and have the experience to tackle these challenges in managing your catering business.
Management
If the management is ineffective, the entire business will most likely fail. It takes a lot of hard work and experience to manage your catering business successfully, and most managers start at the bottom and work their way up. Finding a manager with the right skills can also be a challenge. If there are no suitable employees for promotion, you can find an experienced manager and provide them with training.
High staff turnover
Staff often leave their jobs to pursue higher-paying opportunities or to advance their careers. This will be a challenge in catering management. However, this can be handled with the right management strategies. For example, dedicating additional time to training and one-on-one sessions with each staff member and encouraging them to stay longer.
Long Hours
Working in the catering industry can be an enjoyable experience with frequent changes in venues and meeting new people. However, long hours are often associated with a successful catering business, such as extended setup or cleanup times and difficult customers may lead to working late at an event. It is important to consider whether it is beneficial and healthy. In many cases, it is actually more advantageous for a business to work smarter rather than longer.
Training
Training can be a difficult task for catering businesses, as they are often busy with planning and executing events. Moreover, many catering employers do not consider training as a top priority for their business. Simply showing an employee how to perform their tasks on their first day is actually not enough. It is important to invest in employees and provide them with opportunities to develop their skills to help your employees grow alongside your business.
Handling Difficult Customers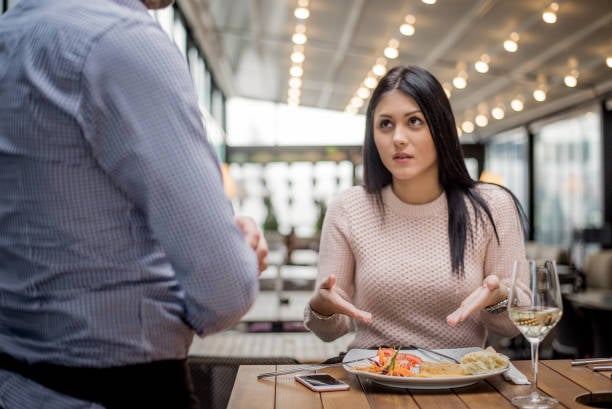 Every catering businesses might come across challenging and dissatisfied customers. These customers may have unrealistic expectations, or you might have made mistakes like being late or providing the wrong order. Managing challenging customers is not always easy, and it is essential to realize that complete customer satisfaction might not be possible. Nevertheless, you can still offer your customers a positive experience by being realistic and continually improving.
Disorganization
Organization is crucial in the catering industry, where changing venues and party sizes can make it difficult to stay on track. Disorganization can lead to costly mistakes such as arriving at an event and realizing that essential items are missing. It can occur when relying on just one or two individuals to do an important task.
Food waste
Food waste poses a significant challenge in the catering industry, affecting both businesses and consumers. Reducing global food waste by 50% has been identified as a crucial goal. Caterers, in particular, face difficulties in accurately estimating the amount of food required for an event, which can result in an insufficient supply of food. If this challenge is tackled, however, catering businesses can lower their costs while also contributing to the preservation of the environment.
Also Read: Tips to Avoid Catering Business Problems
What Is a Catering Management App?
Catering management app is a software application designed to help catering businesses manage their operations efficiently. It enables catering managers to easily plan and manage events for catering businesses. Catering management apps are typically cloud-based, which means that they can be accessed from anywhere with an internet connection. This makes it easy to stay connected with all of the staff and clients.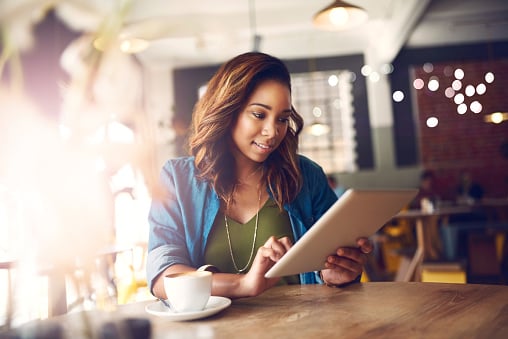 Overall, a catering management app can help catering businesses streamline their operations, increase efficiency, and improve customer satisfaction by providing a centralized platform to manage all aspects of the catering business.
Benefits of Using Catering Management App
As the catering industry continues to grow and evolve, catering management apps provide a solution to problems in catering management. In other words, you will gain these benefits by utilizing a catering management app.
Catering management app saves time
Catering management app is beneficial for catering businesses as it can save time by automating various tasks that can be prone to human error and take a lot of time if done manually. For example, including inventory collection, through the implementation of catering management software solutions.
Reduce costs with catering management app
Investing in a catering management app can benefit your catering business in the long run. It provides automatic financial analysis and precise calculation of profits, while taking the competitive market into account. With this software application, you can monitor every monetary transaction and develop innovative business strategies for long-term financial savings for your catering business.
Mobile accessibility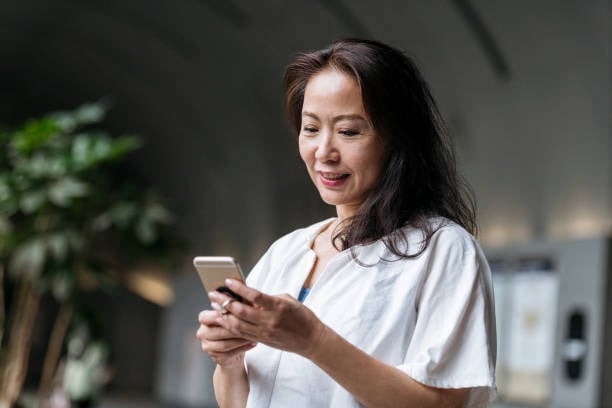 With catering management apps, users can manage their catering business efficiently from anywhere, at any time, and on any mobile device. Everything from inventory to financial data can be stored on mobile devices. This eliminates the need for paper-based record-keeping and helps in running a profitable catering operation.
Catering management app improves customer experience
Providing exceptional client experience in catering requires establishing a good relationship with clients from the first interaction. This can be facilitated by using a catering management app to draft proposals quickly and efficiently. Once a catering job is secured, a centralized and accessible system is necessary to manage the event successfully.
Enhance staff communication with catering management app
In the catering industry, it is essential to have reliable and efficient communication systems for both front-of-house and back-of-house operations. Customers often determine whether to proceed with an order based on their phone conversations. To improve staff communication, a centralized location such as the catering management app for sharing customer conversations is crucial.
Data storage
Catering management apps can provide valuable insights into your catering business by analyzing the daily data. It is easier to track client data quickly and efficiently as customer information is readily available. This allows for seamless customer experiences.
Also Read: Digitize Your Catering Company with Catering Management Software
Common Main Features of Catering Management App
The main features of a catering management app may vary depending on the specific app and its intended use. However, there are some common main features of a catering management app.
Event scheduling
The event scheduling feature allows catering business owners and managers to schedule and manage events. This includes setting up menus, staff schedules, and timelines for food preparation and delivery. With this feature, catering businesses can easily keep track of their upcoming events and ensure that they are properly staffed and prepared to provide top-quality service to their clients.
Menu planning
This catering management app feature enables you to create and customize menus for events. Creating and customizing menus usually involves selecting dishes, ingredients, and portion sizes. Once the menus are created, the app can help generate shopping lists and estimate costs based on the number of guests, which makes the process more efficient and streamlined.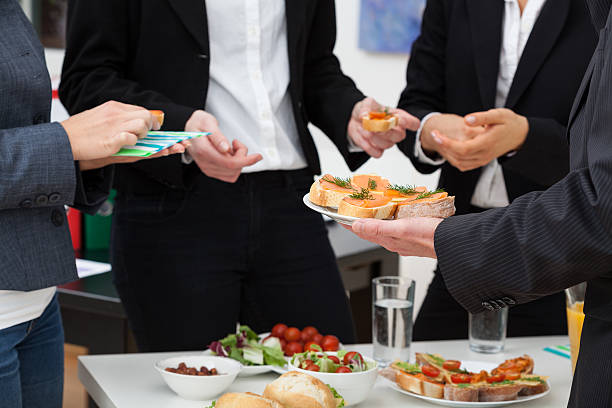 Inventory management
The inventory management feature allows catering managers to track inventory levels, including food, beverages, and supplies, and receive alerts when supplies are running low. By keeping track of inventory levels, catering businesses can ensure that they have enough supplies to meet the needs of their clients and avoid the risk of running out of stock during events.
Customer management
This feature enables to manage client information, including contact details, event preferences, and payment information. With customer management feature, catering business owners and managers can easily keep track of client details and preferences. This allows them to provide personalized services and ensure that clients receive the best possible experience.
Invoicing and payment processing
Invoicing and payment processing feature allows catering managers to create and send invoices to clients, track payment status, and process payments securely. Because of this feature, catering businesses can easily manage their financial transactions and ensure that they are paid on time. Additionally, you can streamline their billing and invoicing processes. This reduces the amount of time and effort needed to manage financial transactions.
Reporting and analytics
This feature enables catering managers to generate reports on sales, expenses, inventory, and other business metrics to help them make informed decisions. With access to key business metrics, you can gain valuable insights into the operations, identify areas for improvement, and make informed decisions to optimize the business.
Conclusion
In conclusion, catering management is essential for events as it involves planning, organizing, and executing events while balancing practicality and creativity. With a catering management app that streamlines operations and improves customer service, catering businesses will be able to focus on delivering high-quality services and exceptional experiences for customers.
Through many catering management apps, you can use the one from HashMicro. HashMicro offers a smart centralized catering management application system. With this, catering business owners and managers can enhance the efficiency and customer satisfaction of your catering business by tracking raw materials, managing transactions, and ensuring timely order delivery with real-time accuracy. For more info, you can contact HashMicro here.