What is Asset Management System? It's a procedure for a corporation or organization to keep track of the inventory and equipment essential to running their business daily. The Asset Management Council is a nonprofit company that offers advice and information on asset management in its home Australia and other countries across many different sectors and occupations. "A set of complicated procedures and interactions to plan and control asset-related activities," according to their definition of an asset management system.
Asset tracking is covered by several standards and certifications, such as ISO 55001, a standard for asset management systems whose "primary goal is to assist enterprises in managing the lifecycle of assets more effectively," according to the certification body PECB.
According to PECB, implementing the ISO 55001 standard can assist businesses and organizations in controlling daily operations, maximizing asset returns, cutting expenses, and mitigating risk. The benefits of setting the standard apply to any fixed asset in any company in any industry, and it sets the bar for performance and effectiveness.
The term "Software Asset Administration" (SAM) refers to all the skills required for the efficient management, control, and preservation of software assets (whether they are on-premises or in the cloud) at all phases of their lifecycle. Here is a list of the Top 5 best Asset Management Systems in Singapore in 2023: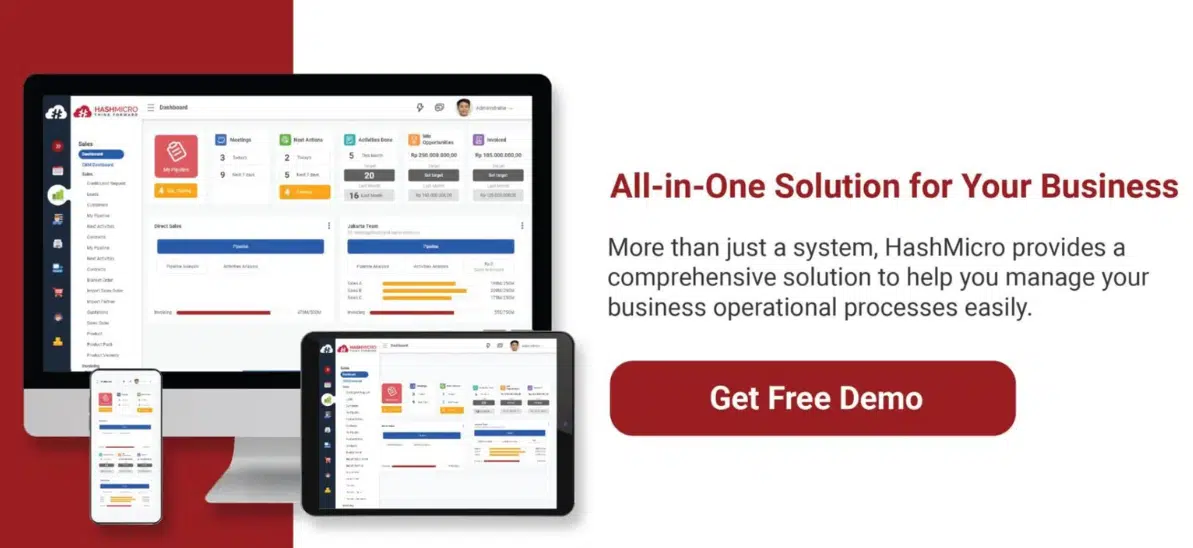 Table of Contents
HashMicro Smart Asset Solution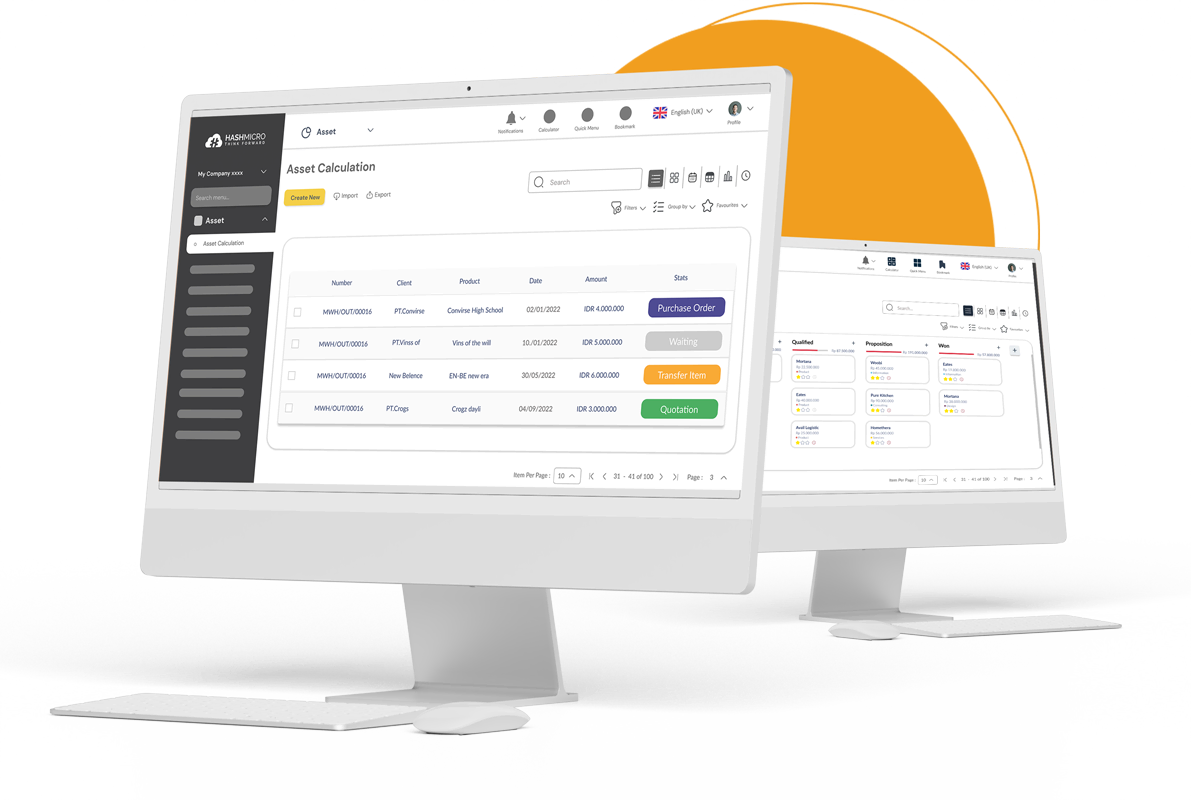 Utilize HashMicro's Asset Management Software to have complete control over your assets. Keep track of how your assets are being used, plan maintenance, figure out your ROI and costs, and automatically determine their value.
 The benefits of HashMicro's Asset Management System:
Simple identification of the asset using serial numbers and barcodes, detailed information on assets may be tracked easily and efficiently.
Accurate asset estimates, depreciation of an asset, return on investment, and other costs associated with an asset are accurately calculated and tracked by an automated system.
Upkeep promptly, because of the automated reminders, the quality of your assets can be relied upon to be preserved.
With a streamlined approach to the leasing procedure, You will have an easier time leasing assets, and you will be able to produce reports based on analytics in a matter of seconds.
AssetExplorer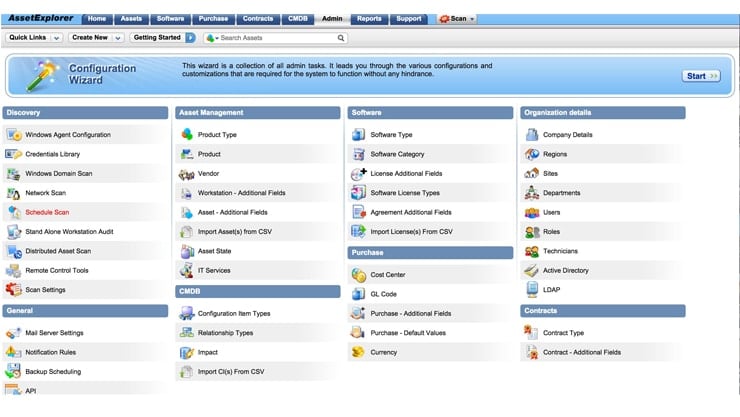 AssetExplorer is a web-based IT asset management (ITAM) tool that lets you track and manage network assets from acquisition through disposal. AssetExplorer addresses every facet of IT asset management, from multi-source discovery methods to real-time hardware and software dashboards. You can monitor software consumption and improve software licensing compliance with the integrated asset management module. Features:
Various sources of asset discovery scans of scheduled assets

Dashboards for real-time hardware and software assets

Monitoring and management of software licenses

Management of software assets

Management of purchase orders

Managing the life cycle of assets

Management of IT asset inventories

Database for configuration management

(CMDB) native integration with Microsoft SSCM
SuperOps.ai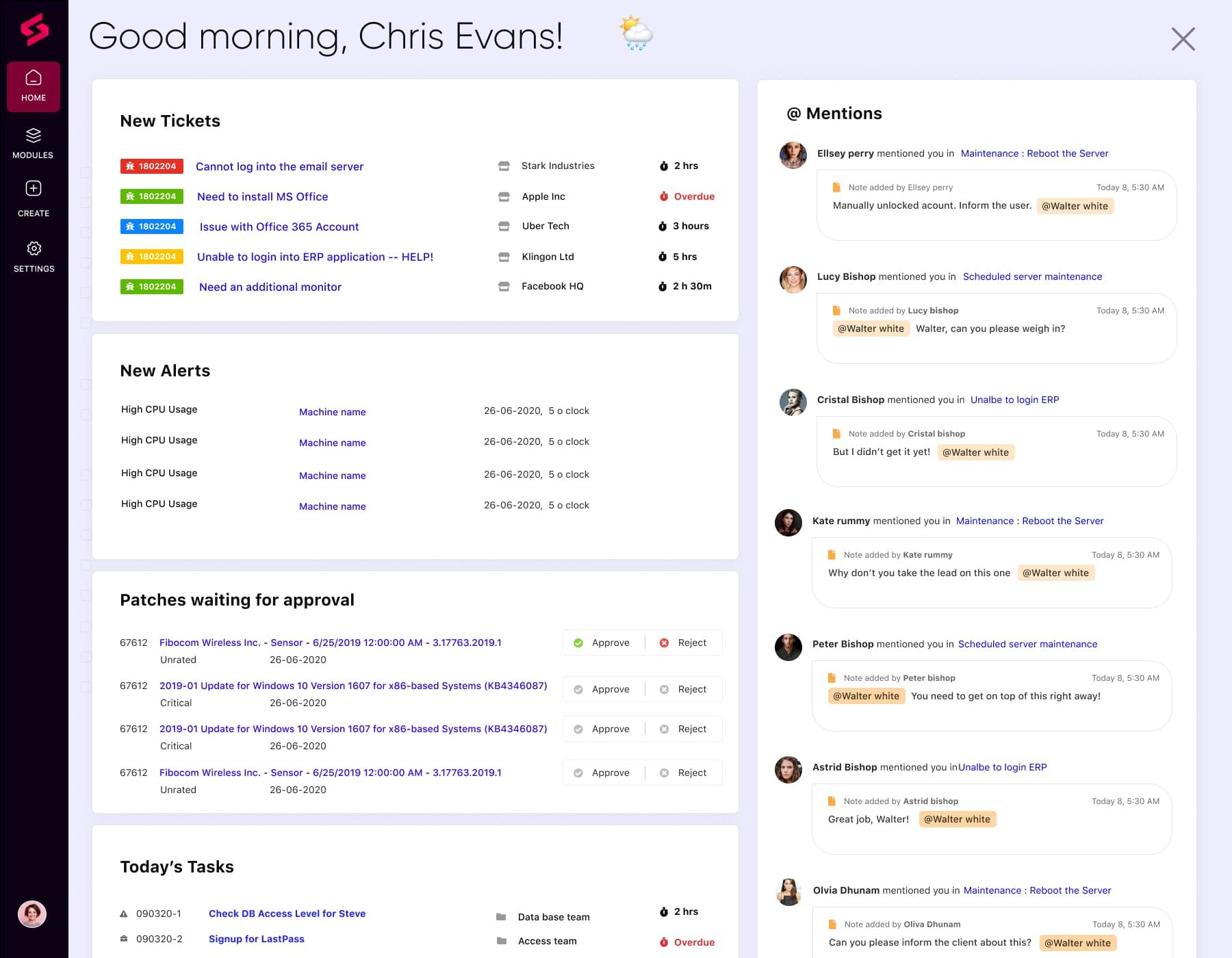 The user-friendly IT management platform from SuperOps.ai, powered by Remote Monitoring and Management (RMM), contains all the tools you want in one location to manage your client's network of assets.
It includes a tightly integrated Professional Services Automation (PSA) for greater context. Remote desktop administration, patch management, system tray icons for easy access, and many more are available. Features:
All in one place: PSA, RMM, Remote Access, Patch Management, Reporting, Community Scripts, 3rd Party Integrations with Webroot, Bitdefender, Acronis, Azure, and so much more.

Asset overview that provides real-time insights, such as firewall status, CPU usage, memory usage, antivirus status, and more, to help you stay on top of the asset's health.

End-to-end remote desktop management features such as Registry Editor, Terminal, and Remote File Explorer.

Third-party software management, automated installation, patching, maintenance, and software removal on client endpoints.

Easy-to-use, modern, and intuitive user interface.
Also read: Why Asset Management Solutions Matter More Than Ever
Freshservice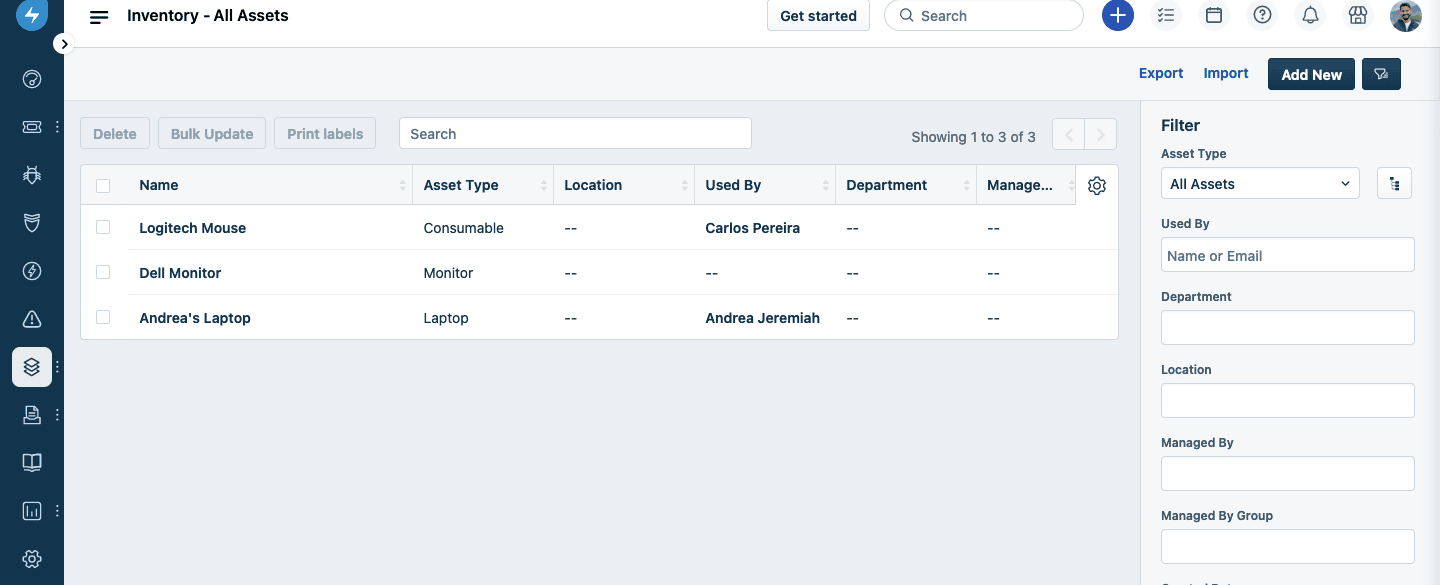 Freshservice is a web-based asset management application that may help you keep track of your company's hardware, software, contracts, and other assets. The assets can be categorized according to asset type, location, creator, and date. You can keep track of assets through various stages and even receive a quick chronology. Features:
Asset administration

Scheduled & customized reports

Management of incidents

several languages

license administration

Project and contract management
Auvik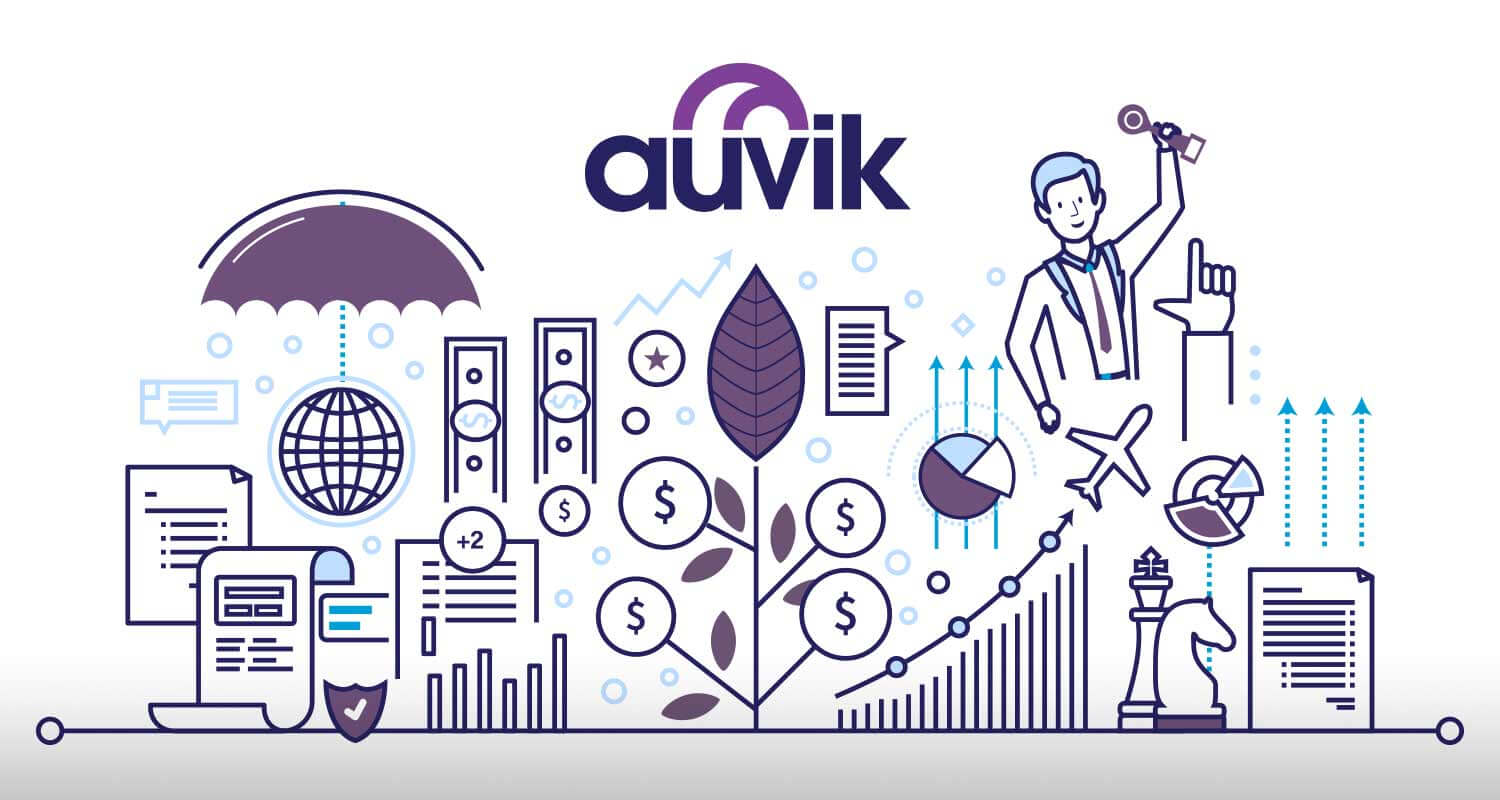 The scattered IT assets may be instantly found using Auvik network management software. It provides insight into each device's connectivity as well as the network's configuration. It has the ability to automate IT asset management and network visibility. Features:
Data can come from sources such as CDP, LLDP, and routing tables through Auvik's discovery and mapping capabilities..

The program recognizes and records all the information about each device on the network with the aid of network protocols.

It has the ability to recognize devices that require an upgrade.
Conclusion
After reading about it, choosing the best asset management software for the company will be simple. Before buying the software, read the reviews and ratings posted online. Most reviews for the product should be favorable; otherwise, buying the software is not worthwhile.
Before making a genuine buy, think about utilizing a free demo. HashMicro Smart Asset Solution will make testing the software easier to see if it satisfies the requirements. In HashMicro Smart Asset Solution, you can track the assets' usage, schedule maintenance, calculate the ROI & expenses, and know your asset value automatically. Get free demo now!