Facility management or FM is a group of disciplines that maintain and balance the supply and demand for services. They are also responsible for ensuring that companies and organizations have the proper equipment. Their objective is to increase an organization's efficiency while sustaining its fundamental functions.
Facility management for company in Singapore has tools and services to ensure that the day-to-day operations of buildings and infrastructure continue to work efficiently, safely, and environmentally responsibly. Facility Management Software from HashMicro can manage contracts, scheduling, and invoicing while optimizing your building's maintenance operations. 
Why Does Your Company Needs Facility Management?
Facility management software helps the company headquartered in Singapore reduce its space and maintenance expenses and boost the productive use of the company's other assets.  Utilizing automated facility management is an effective strategy that allows a facility manager to organize, carry out, and monitor all activities. These tasks include planned preventive maintenance, which includes the services, asset management, space and move management, standard services, and even long-term planning needs for these services and the funds required to satisfy business expectations.
Also read: 5 Benefits of Facility Management Software at Your Workplace
Types of Facility Management
Here are the 10 most frequent facilities management types.
1. Life cycle asset management
This method of facilities management ensures that the most crucial building portions are adequately procured, managed, and disposed of. Since it's the purest kind of "facilities" management, it's tied to everything else.
2. Business continuity and emergency preparedness
Every organization must plan for the worst. Facilities management focuses on covering health and wellness practices for personnel and catastrophe readiness. It also involves relaunching the firm.
3. Employee happiness, productivity, and enthusiasm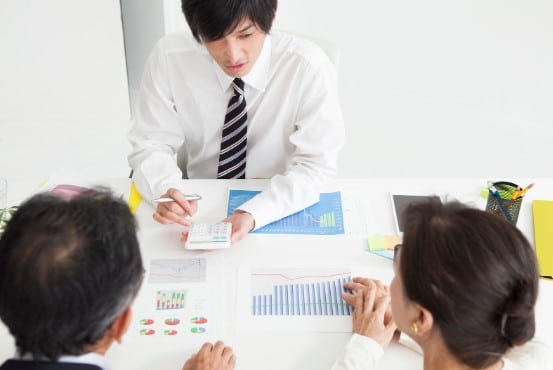 This element of facilities management investigates how motivated, productive, focused, and satisfied workers are and how their environment affects their health and well-being. Making facilities a positive motivator for workers allows them to execute their best job while feeling happy.
4. Environmentalism
Businesses must consider environmental impacts. Sustainable environmental supervision is needed from industry to healthcare. Facilities management includes recycling and energy-saving programs.
5. Inter-departmental communication
Workplace communication occurs both digitally and physically. Facilities management is responsible. Facility managers must create an integrated infrastructure for all forms of communication, from VoIP to cloud messaging.
6. Project/relocation management
Flexible workplaces need more excellent project and relocation management. It requires daily hands-on facilities management. Facility managers help fast-paced organizations use facilities smoothly. Flexible workplaces need central monitoring.
7. Real estate management
Facility management's macro-level includes property and real estate. Facility managers help companies placed in Singapore predict costs. Investors will want to know how a company's choice to expand, combine, or rearrange its facilities impacts operations, production, and value propositions.
8. Space-planning
Workplace management helps employees to retain the building's primary purpose. Facility managers coordinate floor layouts, analyze space utilization data and trends, and offer workplace upgrades.
9. Office technology and planning
The office IoT requires tech-savvy facilities managers. These professionals study facility management software, building technology, data systems, and digital workplace design. They use digital tools to boost workplace creativity.
10. Workplace leadership and strategy
Questions such as "How will the workplace change in five years?" and "How can a company help its employees?" are a leader-focused facilities manager should ask. These professionals design a company's long-term plan for success.
Example of Development Software of Facility Management
Facility Management Software from HashMicro is a centralized system that should be used to monitor, manage, and analyze all operational data on the facilities management held by a company in Singapore. This software can be found on the HashMicro website. You will be able to collect accurate and thorough information and avoid harm to the facilities if you do this.
Integration of Facility Management
Integrated Facility Management (IFM) is the integration of facility management. Integrated facilities management (IFM) means consolidating your separate contracts for facility management into a single offering. Complex facilities management, which comprises components of the building fabric, and soft facilities management, which includes security, cleaning, and waste management, may be combined using IFM.
When you integrate all of these services together under a single contract, you get many benefits, including improved coordination amongst facility management for a company in Singapore, a single point of contact for customer support, and aggregated prices that allow you to come across everything under budget.
Also read: Optimizing Company's Facility with Facility Management System
The Features of Facility Management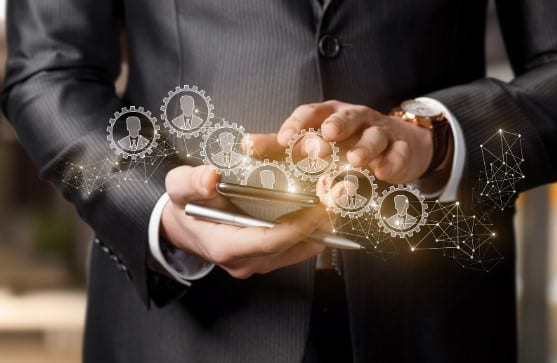 Mobile apps support
Mobile devices are crucial for everyday operations, even if they may not hang from a technician's tool belt. If a facilities management system doesn't provide a mobile application, this function is so crucial that you shouldn't consider using it. It makes sense for this technology to be integrated with a work order management system so technicians may generate, complete, and record the time and material used for work orders.
However, mobile applications may also provide access to important asset information like manuals or warranties for personnel conducting scheduled maintenance activities. Without needing to sit in front of a desktop computer, field technicians may access your database fully with the help of mobile applications.
Optimal facility maintenance
The maintenance of the structure and all of its parts is another responsibility of facility managers. Optimal facility maintenance involves painting, decorating, carpentry, plumbing, and other trades. Even though these chores appear out of the blue, facility management software records each maintenance task's history and the likely date of its subsequent completion. It also maintains track of the contractors and subcontractors that supplied the components or performed the maintenance work.
Along with keeping the building in top condition and adhering to all safety regulations, the facilities manager is also accountable for these tasks. With facility management software, the facility manager may take care of all statutory requirements for the building and ensure that crucial deadlines are met.
Simple asset tracking
Tracking and managing your company's assets is more accessible with Asset Management Software, which also offers real-time data and a deeper insight into your present location, maintenance history, warranty, market worth, and more. Facility managers can improve their investment selections by having this information at their disposal.
Integration of budget and purchase
The facility management must have a budget to manage an efficient facility management department. It must be able to balance the budget to prevent a negative variance from occurring when actual spending exceeds revenues. Furthermore, it often collaborates closely with the finance department to keep the budget on track since managing it may be time-consuming and challenging. 
Customer complaint management
The ability to handle client interactions is a requirement for the position of facilities manager. Many people believe the idea of "The Customer is King" today, just as they did decades ago. If the client is dissatisfied with the service received, the Facilities Management division is responsible for any issues.
A poor facility management system needs to meet expectations when the customer wants a gold-plated service, yet the client, who pays the bill, will only pay for a bronze service. The secret to effective customer relationship management is effective communication, receiving consumer feedback, and ensuring that the customer and the client are satisfied with the service.
Outsourcing of contracts
Contracts to supply the service or items will be set in place due to the usual practice of outsourcing many FM services to third-party providers. These contracts need careful supervision to guarantee that the items or services that have been purchased will be delivered. Contractors need cautious management since their goals are only sometimes aligned with those of the FM department.
In-depth reports
Using a facility management system, you can assign maintenance staff to these duties, monitor work orders digitally, and set deadlines and priorities. These systems may also be used to keep track of inventories and other assets in a facility and help with planned maintenance, preventive maintenance, and replacements when they arise. High-quality software also has built-in analytics to spot possible issues based on real-time performance and industry requirements.
Benefits of Facility Management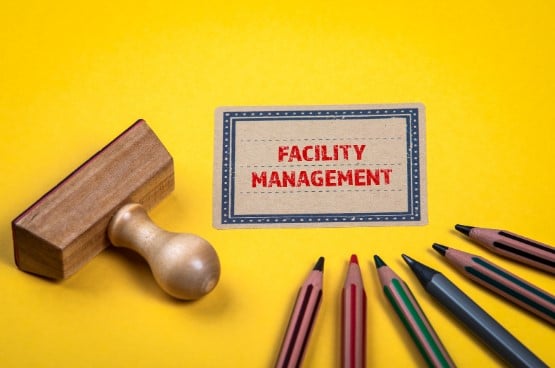 Routing facility maintenance
Facility management provides features such as automated scheduling and reminders to accomplish comprehensive administration and maintenance of the organization's assets, buildings, and staff members. Additionally, it prevents collecting excessive fees for the upkeep of the facility.
No more asset loss
Employees can simply track the location and use of the facility using the serial code. Business asset tracking and management software also provide real-time data for analysis. One example is real-time asset monitoring. You may save product warranties, maintenance logs, and information on equipment performance using asset-tracking software for facility management. You might manage and invest in your business with this information.
Financial report for each asset and facility
It is important to have comprehensive and accurate financial records for each institution since this will help manage and distribute cash. The records include maintenance and upkeep of their services that offer maintenance management, which includes preventive system maintenance. This increases equipment efficiency and reduces breakdowns.
Lowering the rate of facility complaints
It is possible to reduce the number of customer complaints and respond to them more effectively if facility management performs the regular maintenance. Facilities managers may more effectively evaluate and use information using FM software with these features, gaining insights that will eventually enhance customer experiences, retention, and relationships at their physical sites.
Conclusion
Facility management can help your company headquartered in Singapore by increasing the efficiency of assets while space and maintenance expenses are reduced. Managers can plan, carry out, and supervise all activities with automated facility management. Some of these operations include regular preventive maintenance, asset management, space and move management, standard services, and long-term planning for these services and the money required to achieve corporate objectives. Therefore, facility management software can improve your company's efficiency by experiencing its benefits.
The Hash Facility Management System provides several advantages to all facilities. These advantages include routine facility maintenance, no more asset loss, a financial report for each asset and facility, and a lowering rate of facility complaints. You can see all the benefits Hash Facility Management can provide for your business by trying the free demo and downloading the pricing scheme.
Also read: The Importance of Facilities Management System for Your Business