Facility management is the process of taking care of all the facilities you own so that they are well-run and work well together. In this digital era, more and more management tasks we do it digitally. One of these is the management facility system. We replace many manual duties with automation as a result of developments in technology and social change. As the way people use technology changes, so do the trends in facility management. Many business owners now use software for facility management to make it easier to run their buildings.
When you use software for facility management, you can keep track of maintenance contracts between facility providers and tenants in one place, which makes things easier. The technology used in the facility management system is also very diverse, so you can make it work for your business. Integration of one software with another is also a digital change in facility management that makes it easier for people to do other jobs. You can get an idea of how much it will cost by downloading HashMicro's pricing scheme for management software facilities.
In this article, we'll talk about tech trends in facility management and how to put digital transformation into practice facility management.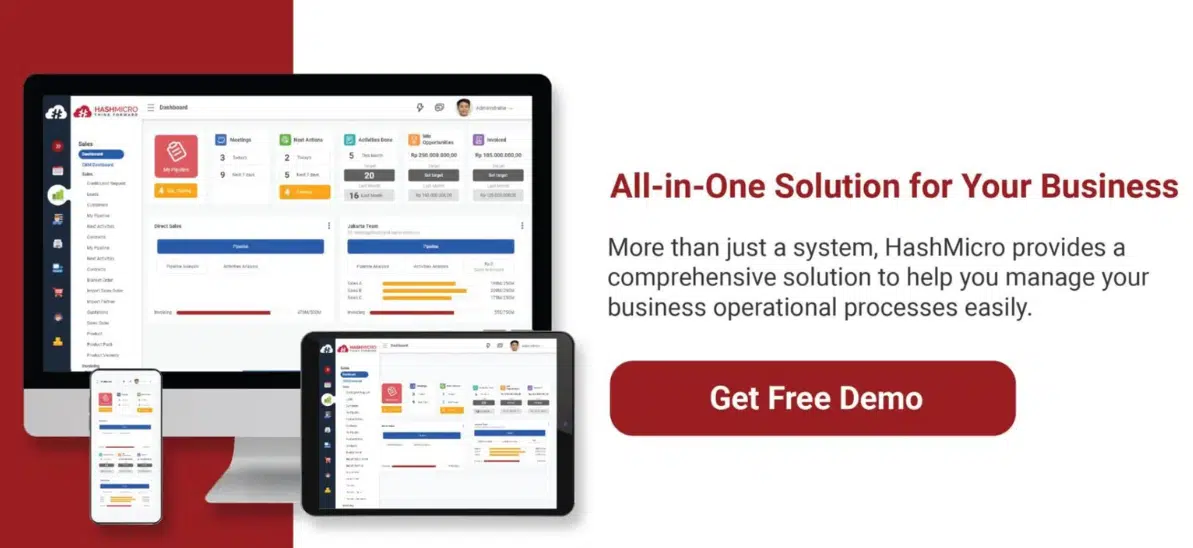 Table of Contents
Tech Trends Transforming the Facilities Management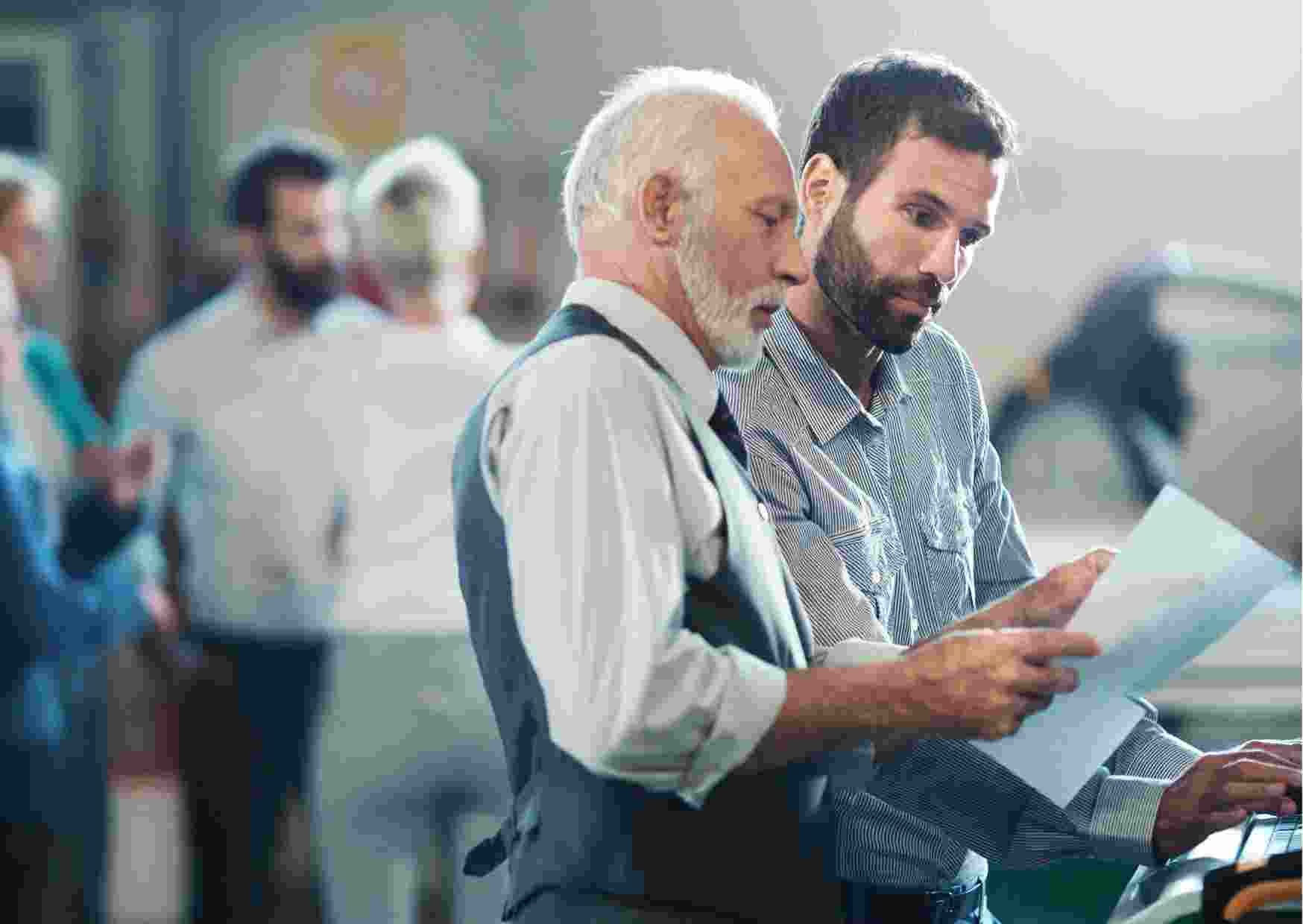 Companies are becoming more aware of how important facility management is. Accidents that happened at facilities, like high-rise buildings, made the company improve the security and safety of the facilities so that they wouldn't cause losses again. Facility management is currently growing, and it is expected to grow even more in the future. In 2020, it was worth $39.5 billion, but it is expected to be worth $65.5 billion in 2025. Technology and social changes have changed the way facilities are managed, and many tasks that used to be done by hand are now done automatically.
Facility management manages buildings' operations, comfort, safety, and efficiency. Every market has seen digital transformation, this includes facility management. Process openness, data performance analysis, workplace productivity, and sustainability are all reasons for facilities to transform. This technology has also affected facility management. Here are some current trends in facility management that you should know:
Machine learning and predictive analytics
Nowadays we use machine learning in many systems to make work easier. One way it does this is by helping to make decisions. Trends in machine learning are starting to be widely used in facility management, especially when collaborating with predictive analytics. Machine learning is not just about using algorithms that have already been programmed. It also involves looking at the data that we collect. The machine will look at big groups of data to find patterns, trends, and new ideas. Quite often, companies use semantic segmentation methods to make visual data more productive for their AI model so that the automation process is successful. Machine learning uses IoT sensor data to forecast how each facility will perform. Because it's so efficient, business owners don't have to look at the dashboard very often. Instead, they can see the results of machine learning analyses.
IoT
The Internet of Things (IoT) is a trend that we often use a lot in facility management. IoT is made up of objects that have technology built into them, like sensors or machinery. We use this technology to control, connect, and share data with internet-connected devices. With this way of working, there is IoT-based facility management. The digital transformation of facility management will make it easier for you to collect accurate and efficient data about facilities, which will help us figure out how they are doing. Another benefit of using IoT is that it is energy-friendly and also costs because it can reduce manual work and impact that we can complete the work faster. Also, experts in manufacturing automation say that we will use IoT more and more as time goes on.
Also read: Things You Need to Know about Internet of Things (IoT)
Mobile-first
The fast growth of technology also changes how people use mobile devices at work. With all work we do on mobile devices, the work will be easier to do and we can check on it right away. The budget will also go down because you can do all the work in the palm of your hand. Especially in facility management, companies began to enjoy the trend of mobile management. Anywhere and at any time, we can monitor the facility. We can do monitoring in real-time, which makes it possible to act quickly. Facility reports are easy to get, and as time goes on, we also can get the different diagrams to make them easier to understand on our phone.
Big Data
As the Internet of Things (IoT) grows, more and more systems need to use Big Data. IoT doesn't give managers enough information to help them analyze data. So, we use Big Data to analyze the information that we get, which will then lead to the best and most useful conclusions. Big Data is very helpful in facility management because it makes the work go faster. With Big Data, you can keep track of business goals for both maintenance and operations. In addition, using Big Data can also make sure that equipment works well, that we monitor the sensors well, and that faults are found in a useful way. We can also access the data on the go and in real-time, which makes it easier for the monitor to do its job.
How to Implement Digital Facility Management Software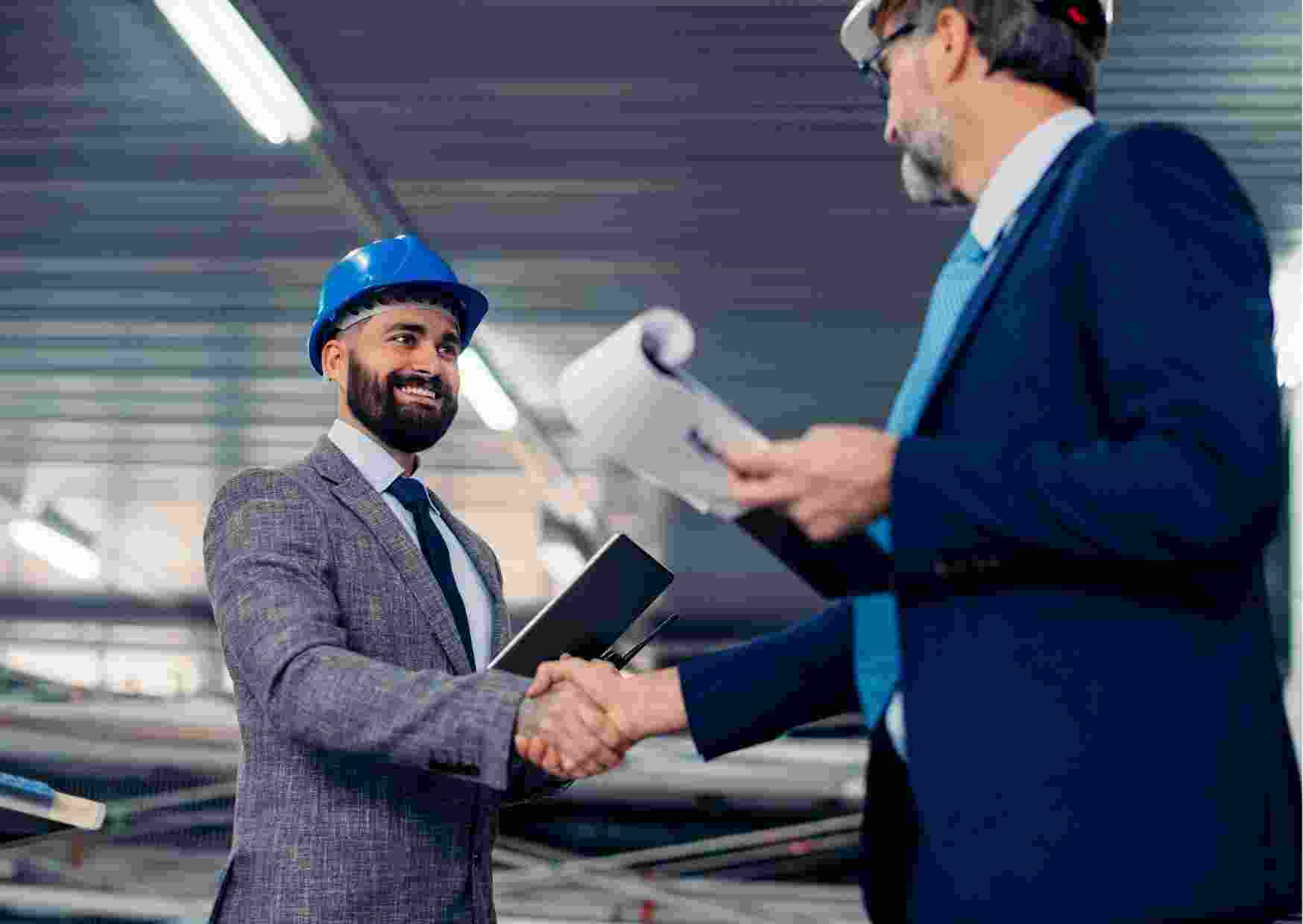 Facility managers realize this smart innovation will improve facility management. Less manual labor saves money. Instead, use your phone or computer. Some facility managers can't use digital software. You must know how to set up digital facilities management software.
Using the appropriate process
The first thing to do is to identify your business by prioritizing delivering quick, efficient wins first. Next, make a cost budget until later execution. This is important to do before later starting to choose a vendor.
Winning executive or stakeholder Buy-In
Usually, many executives are reluctant to digitize their business because they imagine the costs that must be incurred. In fact, if we do it, it will be a long-term investment so the costs we have to pay are not much. Therefore, we need to have the same mindset.
Data is very necessary for digitizing a business because it will be related to the features to be selected. Therefore, you can analyze the data that has been obtained from customers as material for making decisions related to business digitization.
No less important is to have a sufficient budget. The costs incurred for digitization costs for needs such as a facility, building portfolio, or municipality. So, with the budget you have, you can do the budget that we will spend.
Having a long term vision
As explained above, before starting you need to have a clear goal. We need a long-term vision as a basis for transforming and also selecting vendors that are in line with our vision.
Trends to Watch in Facility Management Software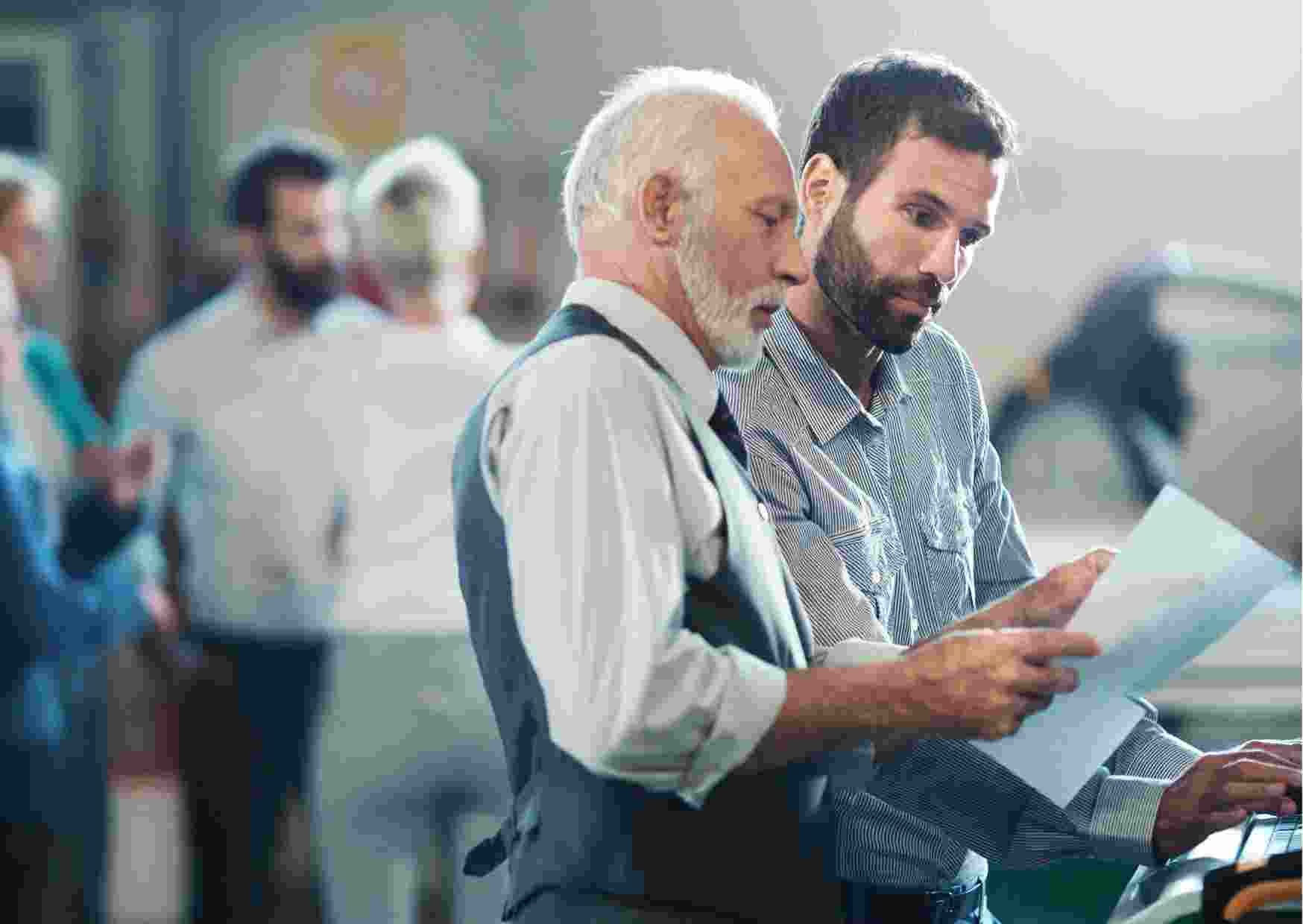 The way we do our work also changes with the times. Even more so if there is a pandemic, all kinds of jobs will change and start new trends. The system now includes facility management. Facility management software is efficient and we can easily do other work. Here are some of the latest trends in facility management software that you should think about:
Integrated facility management
Facility management software that works with other software is one of the best new trends. With this integration, you can use the application to do other things at the same time. Because of the integration, monitoring is also more flexible. As the owner of a company that makes integrated facility management software, you can put together several modules to make what's going on more clear. Also, the costs aren't as high as usual because we do the work in a more flexible way and the costs are spread out.
You can find potential prospects related to customers by using CRM software. Through this software, you can identify the most effective marketing efforts to identify the most effective sales channels. 
Maintenance management
We need to do maintenance on a regular basis because it has to do with the long-term health of a building. If we can't do the maintenance, the building will get old and broken quickly, which will damage many things. Depending on the materials used in each facility, each has its own maintenance schedule. Due to the number of facilities that we need to manage, mistakes are likely to happen if we do the facilities management by hand. So, there needs to be a system that can both predict and handle all the things that we need to do during maintenance. When you want to do maintenance, you need to know the schedule for each building, what kind of maintenance we will do, who will be in charge, and how much money we have to pay.
Predictive maintenance
One of the most important things to look for in facility management software is how good it is at making predictions. If it's not due to predictive maintenance, many companies use pricy reactive methods. Because of this, it won't work, and all the planning will be for nothing. With this capability, we hope managers can plan maintenance and prevent building damage, which would harm many things. We can also use IoT to track asset performance and behavior over time, which can help with maintenance.
HashMicro's real estate management technology simplifies rent management. This software centralizes a database of prospects, lease contracts, and other papers.
Data and decision-making
At the moment, we need data for every part of a business because we can it to make decisions. It is important to have information about each existing facility, especially for facility management. Managers can use important information like average occupancy, peak occupancy, and which spaces employees use to plan for the future. Also, we can use the information about the state of the building to do maintenance. We can use IoT to collect data, then analyze it with machine learning to make decisions. So, the facility management software needs to have the correct information.
IoT
The Internet of Things (IoT) is becoming more and more popular in the workplace because of how useful it is. We also use IoT in facilities management software to keep track of different kinds of data. We already use smart building technology to help facilities managers plan for the future when it comes to the comfort and efficiency of the workplace. With IoT and analytics, it is now possible to combine data from many different sources. This makes it possible to get a lot of efficiencies and benefits. One of the many benefits of IoT in facility management is that it lets you do more with less. There has been a rise in the number of businesses that use IoT and analytics to improve operations and save money.
Also read Things You Have to Consider When Preparing Year-End Budgeting
Improving HVAC technology
Most of the time, the heating, ventilation, and air conditioning (HVAC) system is controlled by a building management system (BMS). For cost control, BMS sensors and control signals are usually connected all over the building while it is being built. HVAC systems make indoor spaces more comfortable and improve the quality of the air. It can be hard to make sure that a large number of employees are safe and comfortable throughout the workday and beyond. The HVAC systems in your building are very important. This system should always be working at full capacity, just like your electrical, plumbing, and computer equipment. Facility management will be better if we use HVAC technologies to integrate building controls. Control technology makes it easier to take care of a building.
Why Digital Transformation is Needed for Facility Management?
The development of technology gets better and better over time until we can use it in every aspect of work. One of them is facility management, which we can do digitally right now. So, there is a need for digital transformation in facility management because the work that we need to do is getting more complicated and there is a technology that can help. If we use the technology in facility management, you can feel the digital service from beginning to end.
Data on how we use a building and how well it works can help improve operations by showing when and how many people are at work. For this new generation, it's important to have a nice place to work with perks and flexibility, and digital facility management process transformation is the business challenge to meet this strategic value. So, if we do digitization, it will make the workplace more flexible. Facility managers can keep track of vendor relationships across multiple sites at the same time to stay on budget. Real-time collections let them compare actual spending to budgets or estimates.
Conclusion
Facility management is one area that is becoming more and more digitally transformed. This change will make the work of managing the facility more efficient and save money by making it easier to do. Because of this digital change, facility management trends have also changed, so companies have to compete to be able to keep up with the times. When choosing a facility management system, there are many things to think about, all of which depend on what the company needs and how much it can spend.
You can use the facility management software from HashMicro to turn your facility management into a digital process. When choosing a facility management system, there are many things to think about, all of which depend on what the company needs and how much it can spend. This software puts all papers on one platform, makes maintenance schedules easy to follow, and provides precise information about owned facilities. You can try a free demo from HashMicro to learn more about management facility software.