When operating a business, companies must take numerous considerations in order to achieve considerable growth and success. In order to achieve excellent performance, they must pay special attention to crucial issues, such as managing the company's assets. Effective asset management for business involves creating, running, maintaining, and selling assets. Utilizing enterprise resource planning (ERP) software could make your work easier. Consequently, you can improve your company by gaining knowledge about ERP pricing scheme calculations.
An accurate software application would facilitate your workflow and increase your efficiency. Regardless of the difficulty of the task, the most effective ERP software allows you to manage and control your business in the most efficient way. This article will help you obtain a greater understanding of asset management and the technique that can facilitate its implementation.
The Importance of Asset Management
Management of assets is a crucial component of business operations. All business assets must be handled and accounted for properly. Thus, the company is in a position to organize its business assets and minimize any potential damage. Here are a few reasons why asset management is so crucial for the company:
Let the company be aware of all of their assets
All assets must be recorded with precise data and information. The location, utilization, and modifications of assets must be tracked and reported. Asset monitoring allows businesses to easily track and organize their assets. If they need to get a replacement or recovery, it is also simple to make decisions and choose the best course of action.
Ensure the precision of the amortization rate
The rate of asset depreciation would be more accurate with routine inspection and asset verification. It will facilitate precise financial recordkeeping and reduce data entry errors. In addition, it helps companies determine the appropriate course of action based on asset data and value.
Risks associated with the use and ownership of the asset must also be identified and managed in asset management. It implies that a company is always preparing for any potential threat. In order to reduce potential business losses, they must be aware of and prevent all potential risks.
Remove ghost assets from inventory
Assets that are damaged, stolen, or lost are a major concern. Good inventory and asset management could prevent this occurrence and raise the company's asset consciousness. It is vital for businesses to protect their assets and prevent catastrophic losses.
Also read: 4 Reasons Why Asset Tracking Management System Is Essential
Mistakes in Managing Assets That Often Happen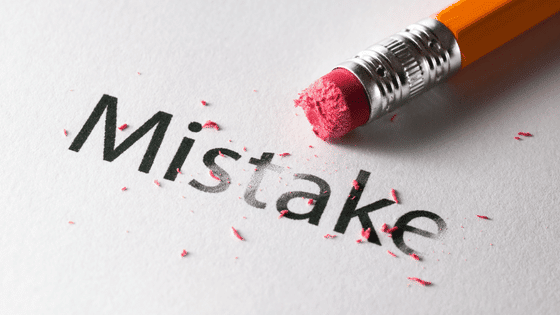 Effective asset management and control assist the operations of the business. However, operational problems usually prevent businesses from optimizing asset management. Consequently, errors may develop in the management of assets. Here are common mistakes in managing assets:
Concentrating on operational cost
Sometimes, the company must reduce operational expenses for financial reasons. However, failure to perform planned maintenance can have significant, non-immediate consequences and reduce asset life. It is advantageous to adhere to the plan in order to improve asset management systems and reduce unexpected occurrences such as decreasing equipment availability, increased maintenance and inventory costs, and a shortened asset life.
Maintaining assets on a regular basis is a requirement for companies to sustain operations. However, it is essential to minimize maintenance expenses. Costs will rise progressively if there is asset overuse, professional specialization requirement, or have a shorter lifespan.
Not basing decisions on data
Financial assumptions require production data and service competence for asset acquisition planning. Asset management involves monitoring to obtain asset-specific data in addition to installation and maintenance. This information would be crucial for decision-making in order to ensure that every option is aligned with the plan.
Purchasing assets is the cost main focus
In addition to finance costs, many assets incur equipment, training, and other operational and maintenance fees. It is essential to examine any additional expenses to guarantee that the consumption is appropriate and economical. A valued asset with poor maintainability and expensive equipment could result in operational costs that surpass the budget.
Insufficient knowledge in asset management
Possessing an understanding of asset management could lead to optimal corporate success. Occasionally, companies over- or under-maintain their assets or are unaware of the effects on their production capacity. Companies must thoroughly understand utilization, maintenance, and handling techniques. Effective asset management and maintenance can lower costs and improve asset utilization.
Only maintaining the budget without boosting results
Occasionally, companies are primarily concerned with maintaining budgets for core skills and overlook the upkeep of their equipment. At the same time, some company equipment may be highly advantageous and efficient. Companies would be making a mistake if they failed to consider the consequences of underutilizing their equipment. If a business transfers risk and cost to a contractor, the contractor may also cut costs.
Also read: 5 Tips Solving Troubles in Business Asset Management
Solution in Asset Management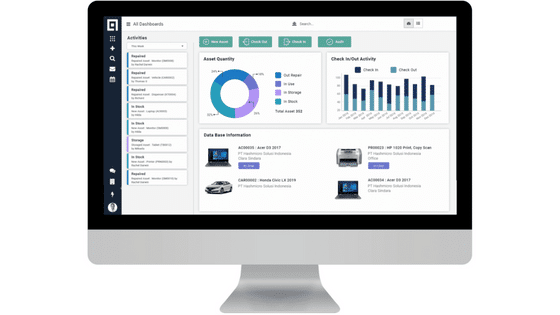 Asset Management System is capable of preventing and resolving all business-related asset-related errors and complications. Modern technology helps people in completing their tasks efficiently and quickly. That way, Asset Management Software is the ideal solution for managing your assets.
Integration with many platforms will optimize company administration and monitor all requirements, including purchasing, personnel, and finances. No need to worry about data inaccuracies, as the system can automatically compute Return on Investment (ROI), expense, and the capital worth of assets with credible results. With that, it can resolve cost, purchasing, and data problems.
By providing reminder notifications and an automated maintenance schedule, Smart Asset Solution also helps to manage asset utilization and maintenance. It is highly effective for addressing asset maintenance overcharges because of poor maintenance. Barcodes or serial numbers can also automate asset tracking, simplifying asset management. Therefore, asset maintenance and tracking would be ensured to keep its condition.
Conclusion
Assets are vital to the operation of a business and must be handled. Asset management could assist a business in tracking and managing the risk of loss. Asset management can sometimes be difficult, and errors are common among businesses. Utilizing an asset management system permits organizations to manage their assets and generate trustworthy reports properly. Contact us for a free demo and consultation regarding your company's requirements from our business experts.