The pandemic has changed the company's operational systems and the ideal work environment for employees. Working from home may be an adjustment starting Large-Scale Social Restrictions. Therefore, we must begin to get familiar with it in the future, especially in entering this new year. Because until now, the end of the pandemic cannot be certain. ERP system can help employee productivity in remote working environments and needs automated solutions.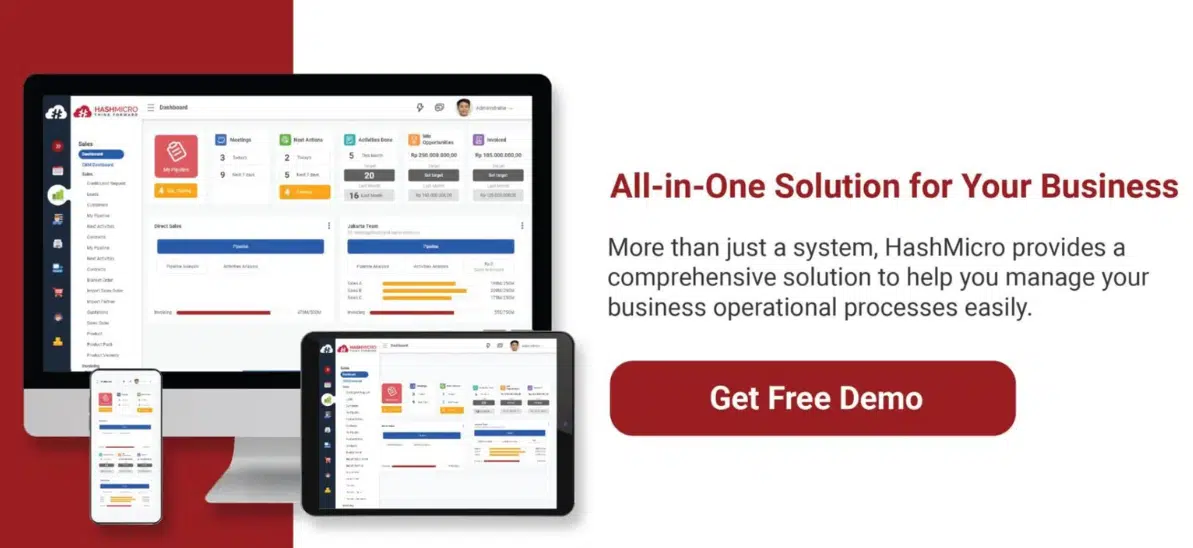 Invest in the professional development of the workforce
Every employee aims to develop their skills and knowledge to achieve career advancement. The ideal work environment is responsible for investing in employee development, and one way is to provide course offerings. Besides that, it also provides regular feedback on performance over a certain period.
When there are open vacancies, prioritize employees before looking for candidates to leave. This will foster trust because you feel your boss has played an active role in career advancement. So they tend to stay in the company. A few tips, by providing consistent praise and recognition, your team will be more eager to contribute to the company. Competency Management System helps you improve your employee performance to meet the standards desired by the company.
A working environment that cares about mental health
The COVID-19 pandemic has also had an impact on the psychological side of most people. The workers believe that this year is the most stressful in their history, facing the many burdens of anxiety in the working environment. COVID-19 is the reason for all these problems.
Employees who suffer stress and other mental health problems tend to rely more on technology than people for support. The reason is that there is still a bad stigma surrounding mental health, and employees are certainly not viewed negatively by their colleagues.
They are afraid of being cast away or losing their jobs, especially during this recession. Pay attention to the mental health of the workforce. It is crucial to prioritize the mental well-being of the workforce and provide them with the necessary resources, such as access to therapy and appropriate medications like Adderall, when prescribed by a qualified healthcare professional.
Employees prioritize safety and security in the working environment.
During COVID-19, employees expect the company to maintain an ideal work environment and a conducive working environment. When job seekers evaluate job offers, they are sometimes most likely to prefer environmental safety over professional growth opportunities. Employees need a safe feel before they can feel comfortable doing their job and being part of an organization. Not every organization prioritizes the safety and well-being of its workforce. Companies implementing strict health protocols will be more effective in recruiting and retaining the workforce.
Also read: The Advantages of Working Online that you Should Know!
Use of the hybrid method
The COVID-19 pandemic inevitably makes workers more aware of the risk of transmission and exposure in the workplace. One of the best methods companies should implement a hybrid working system, where employees from different divisions take turns coming into the office on extra days.
For example, you can divide your workforce into "Team A" and "Team B". Then, rotate between work in the office and remotely, thus making the working environment safer. Many employees are more comfortable working directly in the office; therefore, many companies will adopt flexible schedules as they enter 2021.
The acceleration of digital transformation in the working environment
This pandemic also has a part in accelerating digital transformation in the workplace, especially in applying technology. With a more significant skills gap, more training is needed for employees to support digital transformation needs. Some examples of digital transformation in the work environment are AI-based software widely adopted to support employee productivity and flexibility levels.
Provide support to female workers
Women still often experience discrimination in the workplace. Even though women have more titles and higher tags than men, they are still underrepresented in leadership roles. The current situation raises challenges for women, especially those who already have a family. The problems they usually face are work and personal life balance, childcare, and inequality in the work environment.
Most women have a significant burden on their households. Not infrequently, many homemakers who sacrifice their careers face high demands as parents. In this pandemic, when daycare centers and schools are closed, more women consider dropping their careers or leaving their jobs. Therefore, the role of companies in supporting the career needs of women workers is quite a necessity.
Conclusion
The ideal work environment focuses on making employees happy but is sometimes not easy to achieve. Appreciate every employee and help them in their career. Indeed the right people will survive. Web-based ERP from HashMicro can help you work remotely from home and be more effective. Catch the action! Try the free demo right away