Distribution ERP Software integrates logistics operations, including front- and back-office tasks for wholesale and distribution companies. This software is used mainly by inventory, warehousing, and logistics departments. Since companies often combine products before selling them, most Distribution ERP Software offer features for assembly and kitting. 
Most ERP solutions for distribution also have modules for accounting, sales, purchasing, and sometimes even human resources. But, since not all Distribution ERP products include all the modules mentioned above, this article will help you to find the best Distribution ERP Software solution to optimize the streamlining of your business. Here are the top five best Distribution ERP Software in 2022 you need to know.
Also read: Boost Singapore Wholesale Business with Hash Trading System
Table of Content
1. HashMicro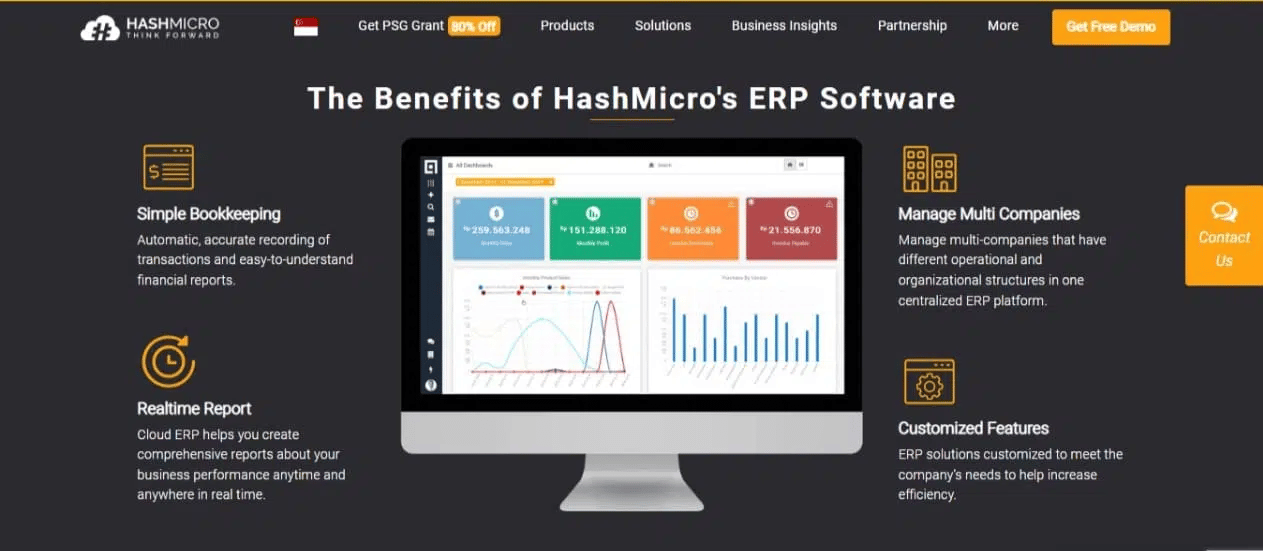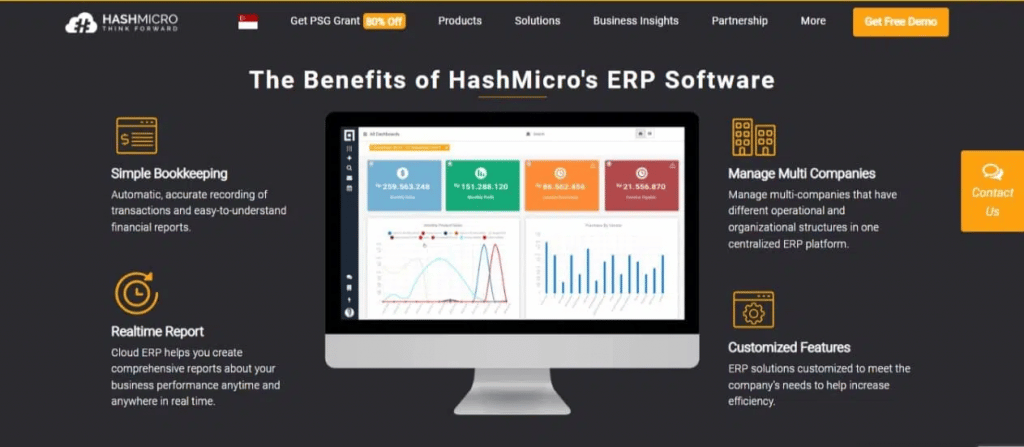 HashMicro has become one of the most reliable ERP vendors in Singapore, with 15+ years of experience providing business automation solutions. We feature HashMicro because of its scalability when implemented from mid to large enterprises. Over time, we observe that more and more companies trust HashMicro to automate their business operations. It provides excellent flexibility and integration to adjust the ERP system with companies' workflows. 
The industries that HashMicro serves are various, and we are currently building the system to apply to wider industries. It also invested heavily in robust modules that work well if purchased individually. It comes with advanced reporting, a user-friendly interface, and unlimited users. 
HashMicro provides Distribution ERP Software with exclusive features. You will get various advanced features such as RFID Barcode Management, Inventory Forecasting, Automatic Reordering, and many more to facilitate your business. You can do any task effortlessly with this cloud-based ERP System. Furthermore, you can get the software pricing scheme calculations before implementing them in your industry.  
2. NetSuite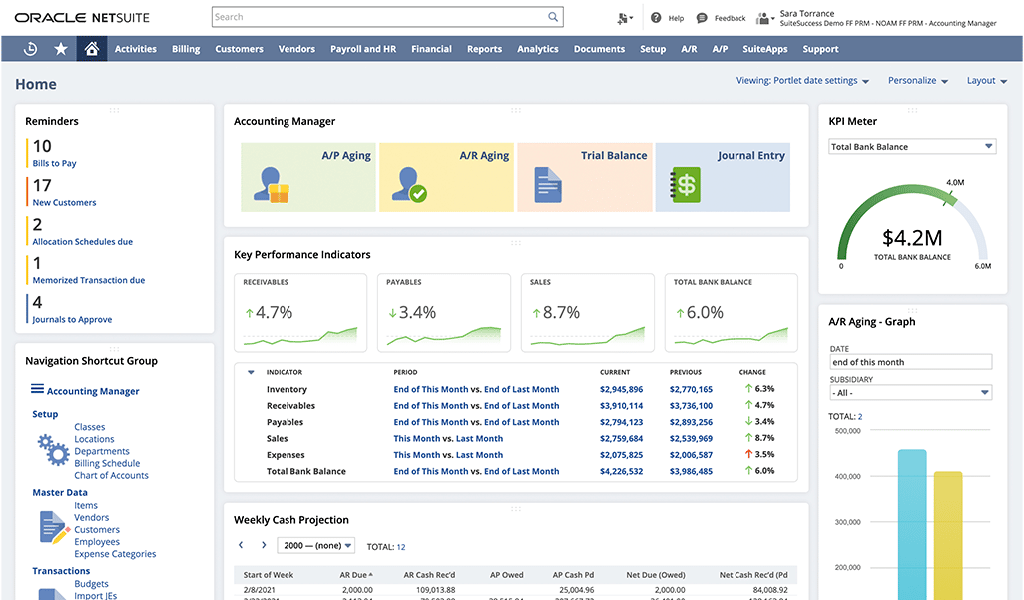 NetSuite is an all-in-one cloud business management solution that helps numerous organizations operate more effectively by automating core processes and providing real-time operational and financial performance visibility. This provider gives companies clear visibility of their data and control of their business with an integrated system. First focused on financials and ERP, NetSuite now provides an integrated system that includes inventory management, HR, professional services automation, and omnichannel commerce.
One of the advantages of ERP Software from NetSuite is its ability to serve various types of business. It makes NetSuite successful in helping thousands of clients from different countries. That's why we include NetSuite as one of the best Distribution ERP Software in 2022. Hence, NetSuite's features are not as complete as HashMicro's. HashMicro is the most complete and best Distribution ERP Software provider in Singapore and Indonesia.
Also read: How does ERP guide the Trading Industry to Success?
3. SAP ERP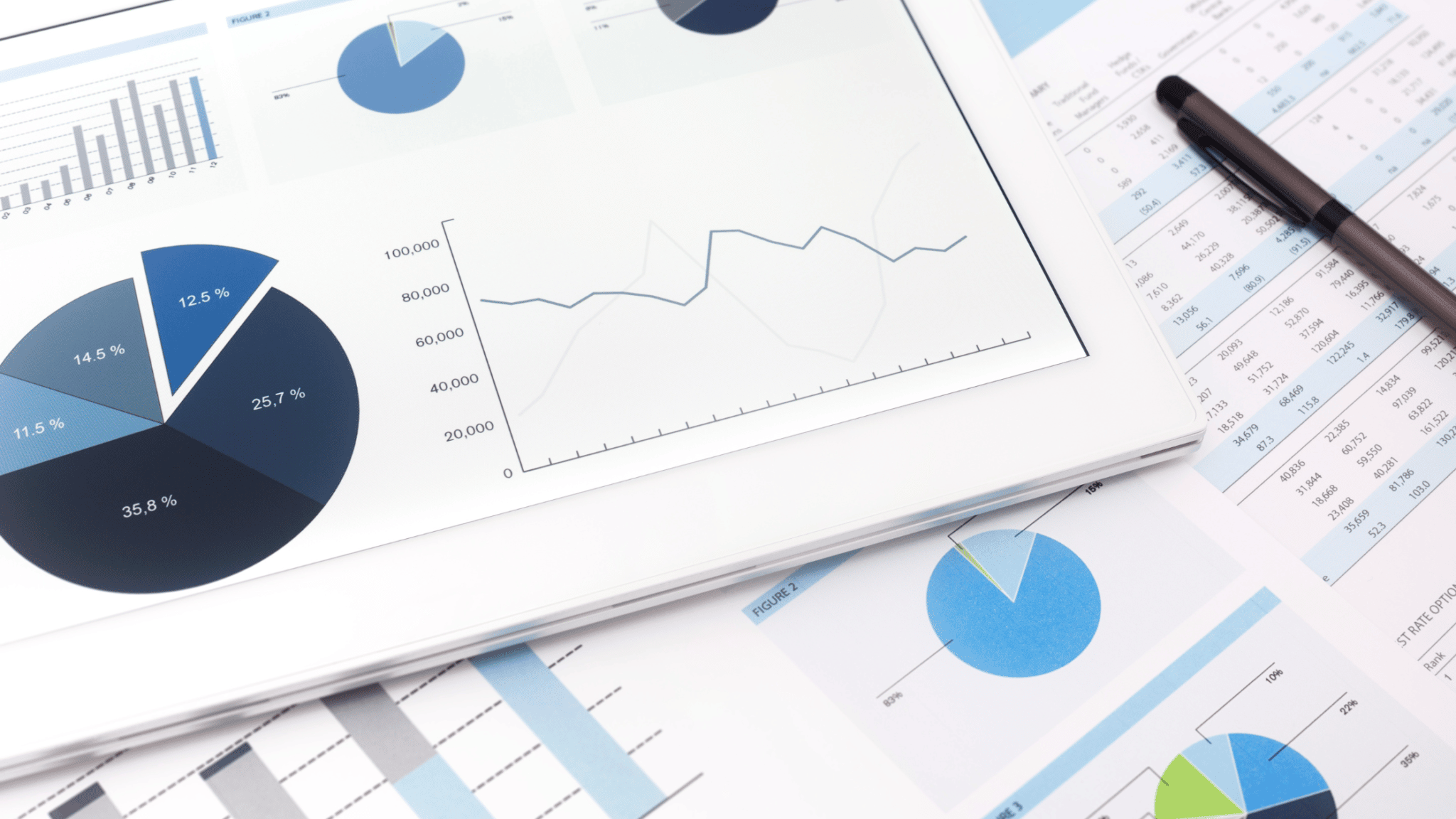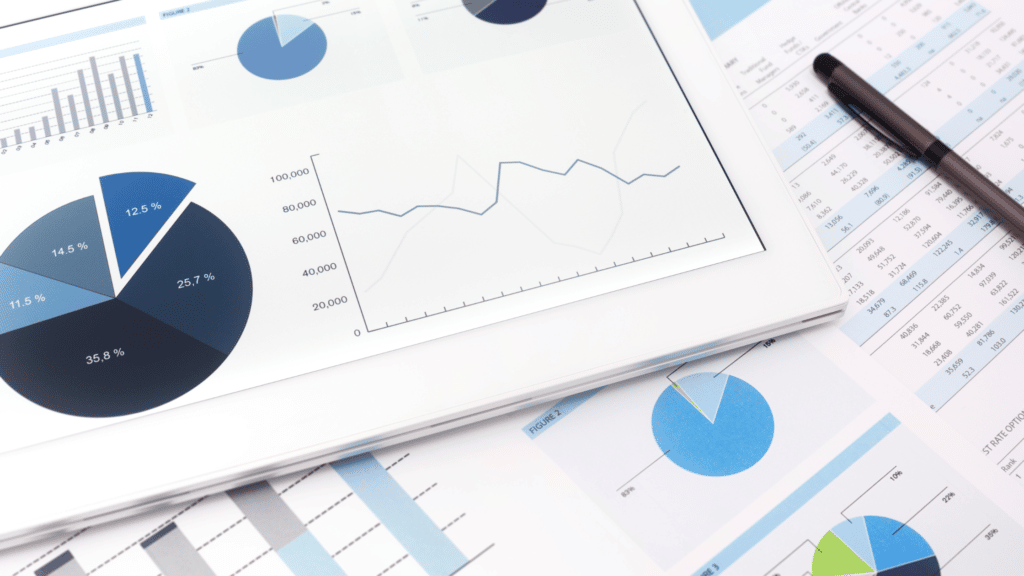 With more than 40 years of experience, SAR ERP has served numerous customers from many countries. SAR ERP provides leverage role-based access to critical data, applications, and analytical tools and streamlines your processes across procurement, manufacturing, service, sales, finance, and HR. The most important feature of the entire SAP setup is that it is tightly coupled and integrated. 
But if we look at these modules, they are designed from a standard way of doing business. And if something is not covered, it requires much modification from a custom development perspective. We all know that all business processes are not straightforward, need integration with other third-party tools, and have too much logic to be coded. Many companies prefer HashMicro as the best ERP Software solution that integrates business processes.
4. Acumatica
Acumatica Cloud ERP provides a business management solution for transforming your company to thrive in the new digital economy. Acumatica is built on a future-proof platform with open architecture for scalability and rapid integrations. Automatica specialized industry solutions include the construction edition, manufacturing edition, commerce edition, field service edition, and distribution edition.
Automatica can integrate workflows spanning the full suite of business management applications, from financials, project accounting, and inventory management to CRM. Although Acumatica is one of the best distribution software that we include, the time and expense module that it serves is not a smooth system to use. The setup is complicated, and you have to use a different numbering system when it moves over to AP, while the ERP Software that HashMicro serves is user-friendly and very easy to use.
5. Infor LN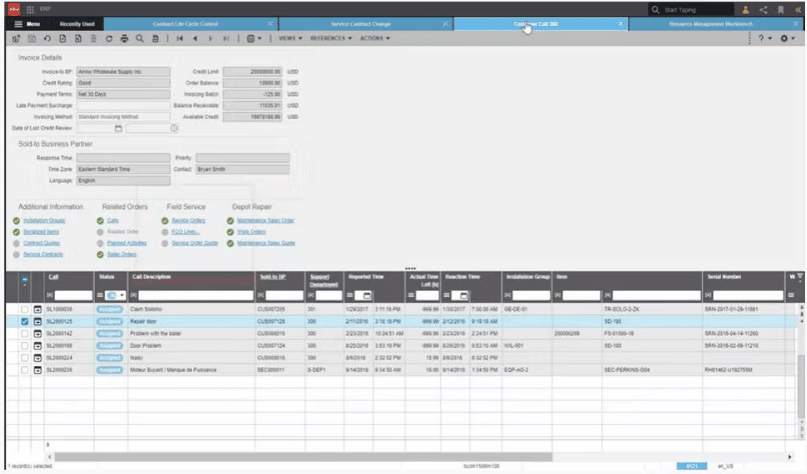 Infor LN has capabilities designed to meet the needs of large, global, multi-site manufacturing enterprises to more minor ones. The single-site organization facilitates quick and cost-effective integration across various supply chains. It further promotes contextual and industry-specific analytics, which enables the collection of real-time data and monitoring of the performance metrics to bring about improved communication as far as the businesses are concerned.
Wherever it is deployed, the ERP system that Infor LN serves offers fast and cost-effective deployment on the shop floor and across the supply chain with integration to financials, quality management, service management, and order management. Contextualized, industry-specific analytics gather real-time data for improved communication with global business partners. Besides all those features, the standard processes are designed to be a little complex to manage business processes. You have to go for customization due to that.
Also read: Using ERP for Automated Trading System Business in Singapore
Benefits of using Distribution ERP Software
No matter how big or small your company is, an ERP system can help you streamline all of your business processes from a central database. However, what if there is a problem? What happens if, for example, a distribution company runs out of stock, one of its delivery trucks gets a flat tire, or it misses a delivery date? An ERP Software can alert you of possible problems before they cost you thousands of dollars to fix. Here are some benefits of using Distribution ERP Software you need to know:
Eliminating data redundancy and errors
Data repetition and errors are common when you use different software to deal with such data. With an ERP integrated into your distribution business, you can eliminate such inefficiencies and manage your business better by having complete visibility of all your procedures and operations.
Increasing revenue growth
Most of your sales and revenue data are easily accessible and updated in real-time with ERP Software. This data reveals business revenue. Better identify and manage cost differences. Better distribute financial, human, and operational resources. This leads to revenue growth, business expansions, better-paid employees, and many more.
Improving inventory management
An ERP system can save you precious time and money by eliminating the daunting task of manually processing inventory management. Automated inventory management capabilities can improve your management processes by allowing end users to track and manage data across multiple warehouses and giving you real-time visibility of current inventory in transit and costs.
Conclusion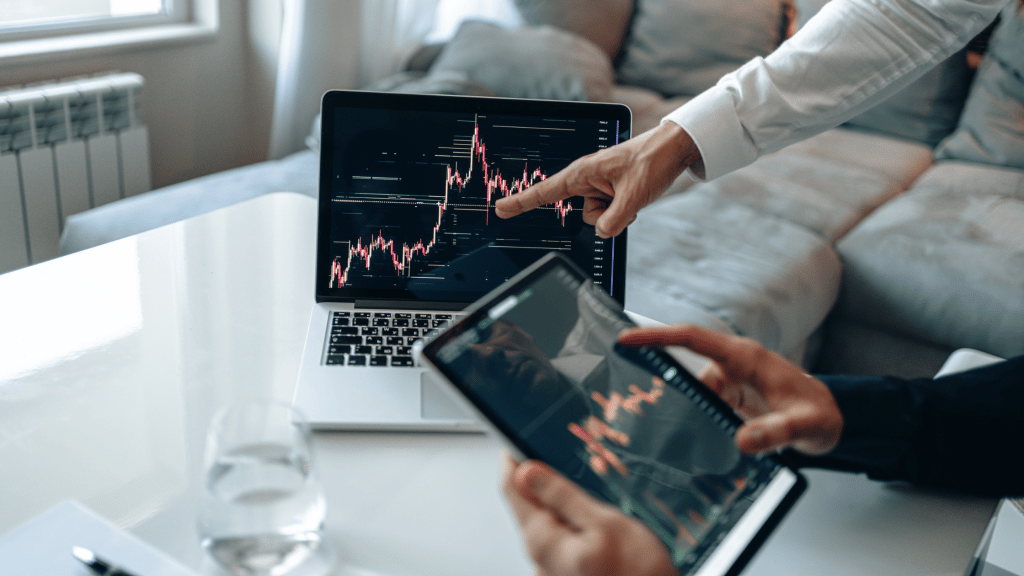 These five best Distribution ERP Software in 2022 have proven their quality. Moreover, most of them do not only operate in Singapore but also around its neighboring countries like Malaysia, Indonesia, and other Southeast Asian countries. Hash Trading & Distribution is the best solution as ERP Software to optimize and help manage your trading process.
Feel free to discuss your business needs with a trusted business software consultant. HashMicro provides a free consultation for those looking for powerful ERP software or other automated solutions, such as integrated manufacturing systems, HR systems, and many more. Please find out more about ERP Software and contact our customer service staff to discuss your business requirements.