Real estate can include property, land, buildings, air rights above the land, and underground rights below the land. Physical, or real, the property is referred to by this term and managed the property by using integrated real estate software. Real estate meaning also refers to the production, acquisition, and sale of property as a business term or use of a complete property management system.
This includes the land as well as any permanent improvements attached to it, whether natural or man-made, such as water, trees, minerals, buildings, homes, fences, and bridges. Real estate is an aspect of real property that you can simplify leasing processes by using a comprehensive real estate system. For your overview before using real estate property software, you can download software pricing scheme calculations before.
What is Real Estate and Its Example
Real estate, also known as 'real property' is technically land and also any other tangible improvement that may be built on or implemented by real estate property management software. A building or a roadway could be an example of an improvement. It could just something set up in the ground, such as a septic system. Land that has one or more of these structures is said to be 'improved'. It's 'unimproved' when it doesn't have them.
Your house is example of real estate, but so is any vacant land that you may own. Property can range from a skyscraper in New York City to a plot of undeveloped desert land that cannot developed. Use the best real estate ERP software to manage property sales processes and project executions.
How Real Estate Works
The real property industry thrives because the value of the property rises over time. As a result, people can make money by buying and selling property. Agents and brokers recoup a portion of this profit by providing a service to those involved in a property transaction.
Also read: ERP Real Estate and Its Benefits to the Industry – HashMicro
Types of Real Estate
After understanding what is property and how it works, there are four types of it. Here are some types of that.
Residential property
Residential real estate covers both new and resale homes. Single-family homes are the most common type, but there are also flats, co-ops, townhouses, duplexes, triple-deckers, quadplexes, high-value homes, multi-generational homes, and vacation homes.
Commercial real estate
Shopping centers and strip malls, hospital buildings, educational facilities, hotels, and offices are all examples of commercial property. Apartment buildings are frequently seen as commercial, despite the fact that they are used for residential purposes because they are owned to generate income. By using integrated hospitality ERP software to improve your property system.
Industrial property
Manufacturing buildings and land, as well as warehouses, are example of real estate. The structures can be used for product development, manufacturing, storage, and distribution. Commercial property includes some buildings that are used to distribute commodities or manage by complete manufacturing software. This classification significant because zoning, building, and sales for this type of property can handled differently.
Piece of land
The last types of real property is land. The land contains vacant lots, active farms, and ranches. Undeveloped, early development or reuse, subdivision, and site assembly are some of the subcategories of unoccupied land.
Also read: 7 Tips to Grow Your Real Estate or Property Business – BusinessTech 
How to Invest In Real Estate
Real property investing help diversify your portfolio and started like purchasing a mutual fund. You can download software pricing scheme calculations before using the system to manage your property. Here are some ways for you how to invest in property.
Real estate investment trust 
Look into real estate investment trusts (REITs) if you want to invest in property right away and with as little money as feasible. These public corporations raise revenue by selling stock and issuing bonds, and the proceeds are used to buy and lease property assets such as retail malls, office buildings, apartment buildings, and warehouses. REITs required to distribute nearly all of their after-tax income to their shareholders in the form of dividends.
Real property investment trusts simplify the process of owning property. Management manages all ownership and rental procedures, so all you have to do is sit back and collect dividends, which are usually higher than those of many stock-based investments.
Crowdfunding real estate platforms
Investors looking for a more hands-on approach might look at crowdfunding property investing sites. Rather than broad, generic portfolios of properties, several of these online platforms allow you to participate in specific property development projects.
Platforms for property crowdfunding aggregate funds from multiple investors to fund development projects. They typically require investors to commit to property investments for longer periods of time, typically five years or more. You may be able to access part of your money before then, but this is at the discretion of the platform, and you may suffer early withdrawal penalties. Fees may be levied by the platforms. Keep an eye out for any fees or additional administration expenditures that may reduce your profits.
Invest in rental properties
Consider owning rental properties if you want to make a significant investment in real property. Rentals can provide consistent cash flow as well as the potential for gain over time, but they are one of the most time-consuming methods of property investing.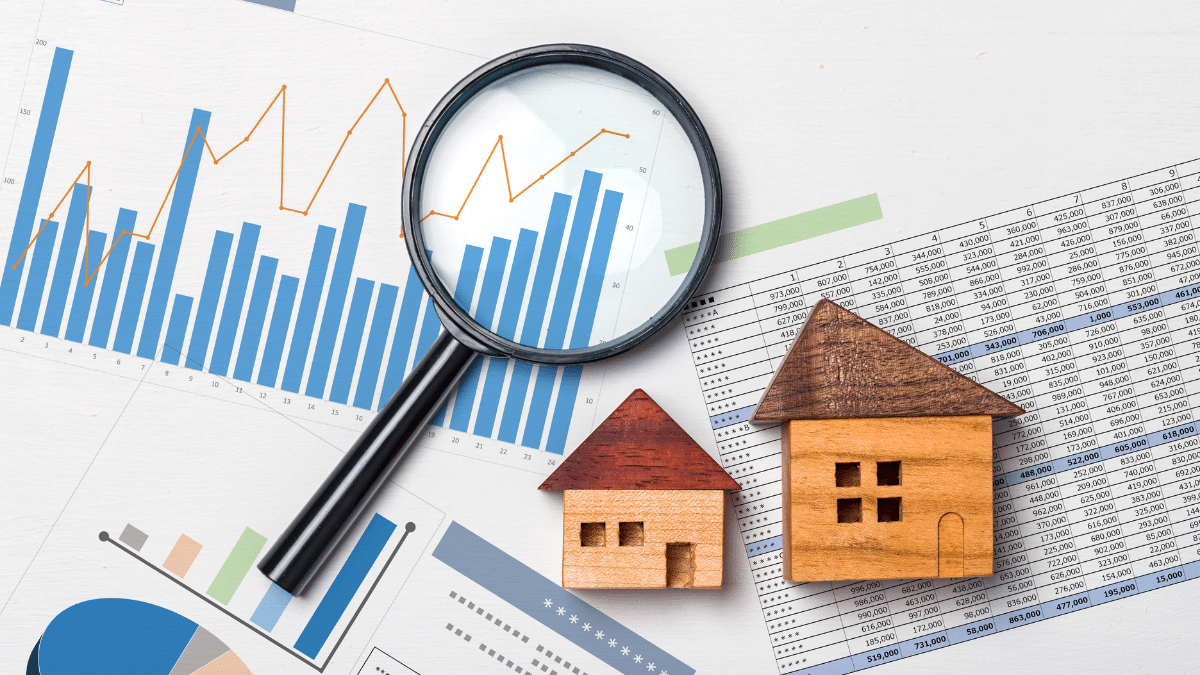 There are two basic ways to profit from rental properties:
These properties often intended rented for at least a year and, in theory, generate a consistent monthly revenue flow, although it depends on your renters' dependability. You may acquire a multi-unit property or a single-family home as well as rent it out to others.
These properties, like Airbnb, cater to rotating tenants whose visits may be as short as one night. When you're away, you might offer your entire house or apartment, or you may invest in a separate property designed specifically for short-term rentals.
Invest in real estate by flipping properties
To maximize your profit from property investing, you do not need to purchase rental properties. Buying and flipping properties is a common strategy, though, as, with rental properties, flipping requires a significant amount of work. It entails renovating homes and learning to spot up-and-coming neighborhoods where you can resell your purchases at a profit.
Look for properties in up-and-coming areas that don't require major renovations to reduce the amount of effort involved in flipping properties. This can made even more profitable if you rent out the property while you wait for home values to rise. Remember that the neighborhood you think will become trendy may never catch on, leaving you with a property that will be difficult to recoup your investment on.
Conclusion
Real estate meaning defined as land and improvements such as buildings, fixtures, roads, structures, and utility systems. Your home is one example of real estate. How it works the process of selling and buying that usually done by agents. If you own real estate property you can use the best real estate ERP software to manage property sales processes. In addition, as your account, before using this software system, you can download real estate ERP software pricing scheme calculation before.