Almost every sector of business requires a help desk, and frequently they need more than one. The help desk is the focal point for all types of customer support. This could include post-sales support for retail customers or internal support provided by your company's IT department. In either case, a robust help desk software system is a critical component of a successful help desk.
Moreover, the COVID-19 pandemic shook many industries to their foundations. Consumers were forced to shop online due to pandemic precautions, and while some are cautiously returning to physical stores, others are content to continue shopping from the comfort of their homes. This means that the customer-trusted help desk must now handle a greater proportion of customer questions, product exchanges and returns, and other issues than ever before. 
Table of Content
Understanding the Help Desk Software
According to Wikipedia, a help desk or service desk is a single point of contact for a company's internal or external inquiries. It provides centralized information and support management services. By automating the complaint resolution process with a ticket management system, a help desk software solution enables businesses to resolve customer grievances more quickly and efficiently.
The heart of any well-run help desk is the help desk software. It is a top priority for any business, whether small to medium-sized (SMB) or large. At their core, help desk solutions are typically centered on what is referred to as "ticketing."
Regardless of the channel through which your customer contacts you, each complaint is entered into a ticket format that contains all of the pertinent information. This includes a summary of the request or problem, the customer ID, the date and time it was reported, the channel used, and the service representative assigned to work on it.
The way a system handles these tickets is the primary differentiator between help desk solutions, and you should place a high premium on it when making your purchase.
Also read: 5 Extra Ways to Improve Online Help Desk Management
Best Help Desk Software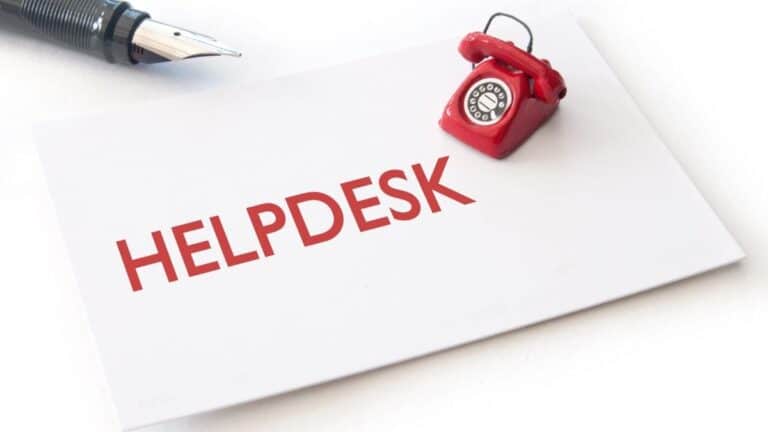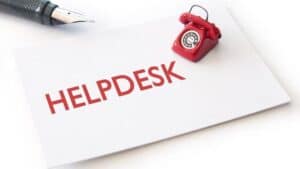 After understanding what help desk software is, and what are the features of the best one, here are some recommendations to add to your option. But, before deciding on which one you would like to get, it is better to understand your desired software pricing scheme beforehand.
Also read: 5 Ways of Handling Upset Customers Correctly
HashMicro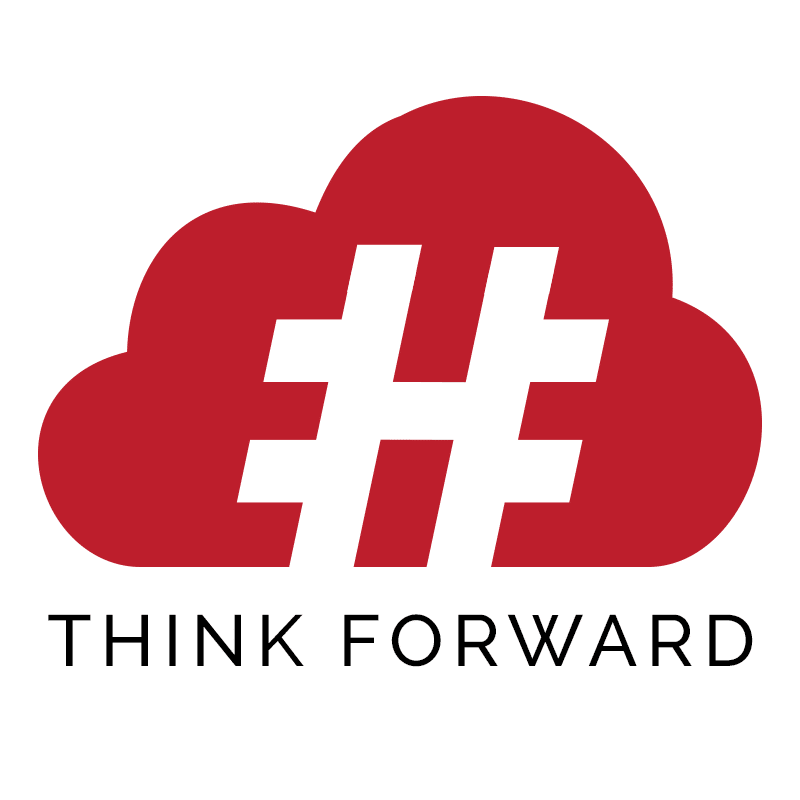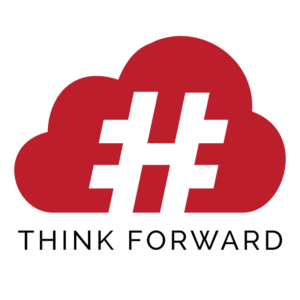 With HashMicro, you can do ticket tracking & prioritization, distinguish the priority of each ticket based on its urgency, and delegate tickets to the right agents. HashMicro is able to help you by providing the best service to your customers by automating back-end administration tasks. With HashMicro Help Desk and Ticketing system, you can manage calls, emails, and tickets on one platform.
This system also allows you to delegate customer tickets to your staff automatically by the system. Not only handy for customers, but the reliable help desk from HashMicro also provides for your support team. This system gives written guidelines regarding the average handling time, customer complaint handling, and so on. Moreover, you can get automatic notifications for active, unresponsive, or automatically completed tickets.
Zohodesk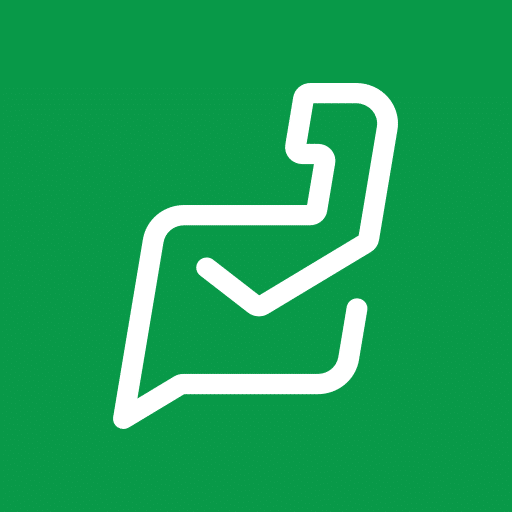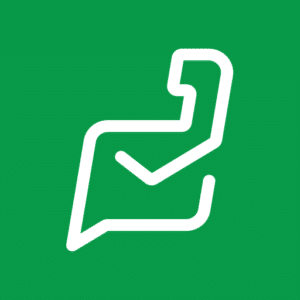 More than 50,000 businesses around the world rely on Zoho Desk to increase agent productivity, increase customer satisfaction, and increase customer retention. With the industry's first context-aware assistance service, you can completely transform your customer service.
help desk from Zohodesk gives you the ability to automate repetitive manual actions, and manage complex cross-functional service processes. As well as finding lags in your processes and tracking accountability over time. Zohodesk's help desk solutions highlighted their precise customer support.
Freshdesk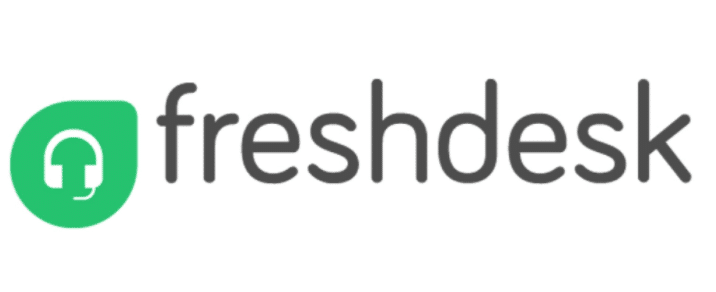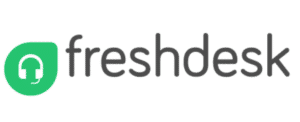 Freshdesk's help desk software enables your team to conduct conversations from any location – all you need is an internet connection and a laptop or smartphone. Allow every aspect of your support operations to run automatically while you focus on meaningful conversations.
Freshdesk's onboarding process enables your team to begin supporting customers immediately and without undue assistance. Additionally, with an intuitive user interface that is optimized for agent productivity, Freshdesk enables your team to provide support without distractions.
HaloItsm


With HaloItsm, transform your team's definition of productivity and ensure your agents are operating at peak efficiency. HaloItsm offers on-premises that give you complete control over your setup and systems but come with the complexity of self-hosting. Hosted means you save time and money on maintenance and can easily scale up or down.
Halo Asset Discovery integrates seamlessly with ITSM software. Permitting agents to view up-to-date asset information while managing tickets or on the go via mobile apps. Moreover, the remote control add-on connects directly to a user's workstation from HaloITSM. Remote sessions can be started directly from an incident or through channels such as live chat, email, or the call handling screen.
Happyfox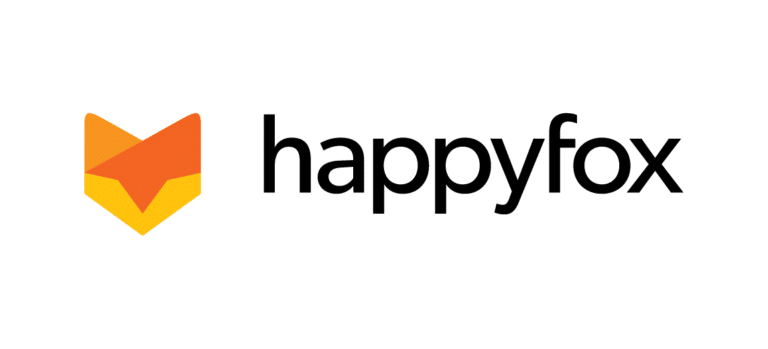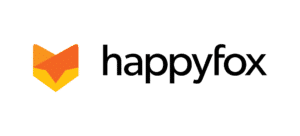 With Happyfox, handle all inbound requests in one ticketing system. Convert email, phone, chat, and web requests into tickets and keep them organized. You could also analyze help desk metrics & create solid actions. Ease your day with smart help desk software which is able to outsource complex and redundant workflows to a powerful smart rules engine.
Happyfox said that their solutions are for fast-changing global businesses. They offer customer support to HR and Marketing. For customer support, there is a support tool that helps the user to redefine the CS and ensure customer loyalty. For Hr and Marketing, the support will help track, and manage issues from the customers and then provide resolutions.
Conclusion
Having one great help desk which centralizes knowledge and provides workflow guidance is way more important than you think. One of the things automation can help is speeds up and simplifies the process of resolving customer. As a business owner, customer satisfaction should be quantified.


However, it is best to learn about the pricing scheme before getting a help desk. Provide the best service to your customers by automating back-end administration tasks with Singapore's no. 1 Help Desk & Ticketing System by HashMicro. Make sure you are making an efficient investment with your trusted help desk provider!