If you run a business that mainly does customer service, then a customer service team is essential for your company to manage customer relationships. To improve the quality of their services, it is quite common for companies to facilitate their customer service teams with helpdesk software. The goal is to help the customer service team to improve their work.
Customer satisfaction is your company's success. Not only you will enjoy increased customer retention, but your customers also have the potential to make other people try the products or services you offer. This is what makes the helpdesk software very helpful to the customer service team. This system helps your team to be organized and manage your customer priorities or membership easily.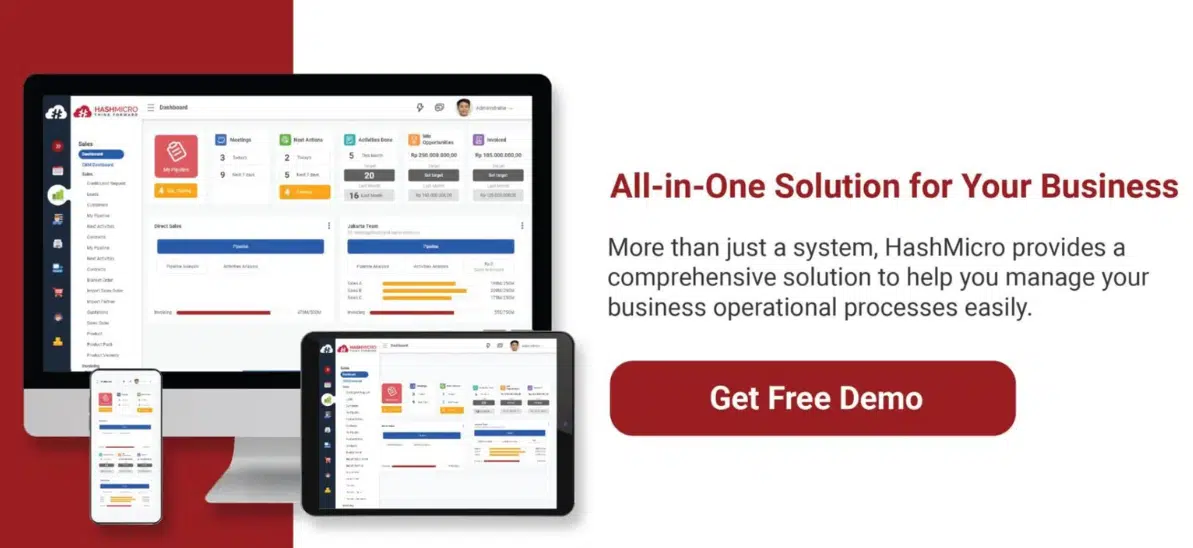 Table of Content
5 Best Help Desk Software
The problem is, among the many helpdesk software in Singapore & Indonesia, which ones can provide the best results? In this article, we will review five of them.
1. HashMicro Helpdesk Software
HashMicro is a renowned software solutions provider committed to delivering cutting-edge technology to businesses across various industries. With a proven track record of innovation and excellence, HashMicro has established itself as a trusted partner for businesses seeking to optimize their operations.
One of the best products from HashMicro is the helpdesk software. The software integration with the CRM system allows you to get in-depth reports from your customer service team activities. One report type that you can get from the HashMicro software is a demographic report and internal analysis.
In addition, with the automatic reminder feature, there will be no more events where your team forgets to answer questions from clients. The system will continuously remind your team that there are still unresolved issues that need immediate attention. Another advantage is that HashMicro does not offer a subscription system, a.k.a. one-time license for all its products.
2. Zendesk
Speaking of helpdesk, maybe most people from all over the world will advise you to try Zendesk. The complete features of Zendesk are what their customer loves. Unique features such as web widgets, customer database search, and bot chat.
Zendesk's customer service application is suitable for various types of businesses. Starting from small, medium businesses, to enterprise companies. This is possible due to Zendesk providing various tiers of software. From simple essential types to elite ones with a myriad of features. The price certainly varies from the cheap one ($ 5 per staff for 1 month) and continues to increase for the most expensive one.
3. Freshdesk
Freshdesk is helpdesk software that offers a number of features to improve your customer service teamwork efficiency. Some of the best features offered by Freshdesk include; the inbox team to arrange customer tickets from various channels in one location, customize tickets to suit your company's needs, and huddle team features to handle situations that require expert assistance.
Just like Zendesk, Freshdesk provides various tiers for its software. Starting from the most basic level that you can try for free, to the highest level that is suitable for companies with a large number of customer service staff. The Freshdesk payment system is the same as Zendesk, which is a monthly subscription.
4. Zoho Desk
Zoho Desk prioritizes increasing your customer service staff productivity. With its various features, this helpdesk software is able to identify trends that occur among your customers to get insights to determine the best decision in handling existing issues.
Another advantage of Zoho Desk is that this software can be used on Android and iOS devices. The cloud-based feature allows your staff to access the software from anywhere and anytime. Unfortunately, the live chat feature can only be obtained at the highest tier. In addition, the Zoho Desk does not have telephone service features like other desk software.
5. Jira Service Desk
The next best helpdesk system is Jira Service Desk. The main advantage of the Jira Service Desk is its modern look and its very user-friendly. In addition, the Jira Service Desk is very flexible. It can be integrated with 600 other software. Just like Zoho, Jira can be used on Android and iOS smartphones.
Unfortunately, Jira only provides a very short free trial time, which is 7 days. Besides that, unlike other helpdesk software, Jira doesn't provide free tier software. However, the subscription price for Jira is relatively cheap, which is only $10, and can be used by three customer service staff.
Conclusion
A helpdesk application is a software that helps a department or part of the company to respond to complaints, feedback, comments, problems, or technical questions of users by providing the necessary information from various media.
Then, choose a helpdesk application according to the needs of your customer support team, so they can provide high-quality service and fast response. Provide the best service to your customers by automating back-end administration tasks with Singapore's no.1 Help Desk & Ticketing System.