Facilities management software, sometimes known as FMS, allows businesses to control their whole program of repairs and maintenance from inside a web-based dashboard. The purpose of this kind of software is to assist organizations in reducing the amount of time and money wasted on inefficient building, asset, and occupant management by making the software more efficient and effective.
Tools and services that are a component of facilities management guarantee that the day-to-day operations of buildings and infrastructure continue to function effectively, safely, and in a manner that is kind to the environment. HashMicro's FMS can easily handle contracts, scheduling, and billing while streamlining the maintenance procedures for your building.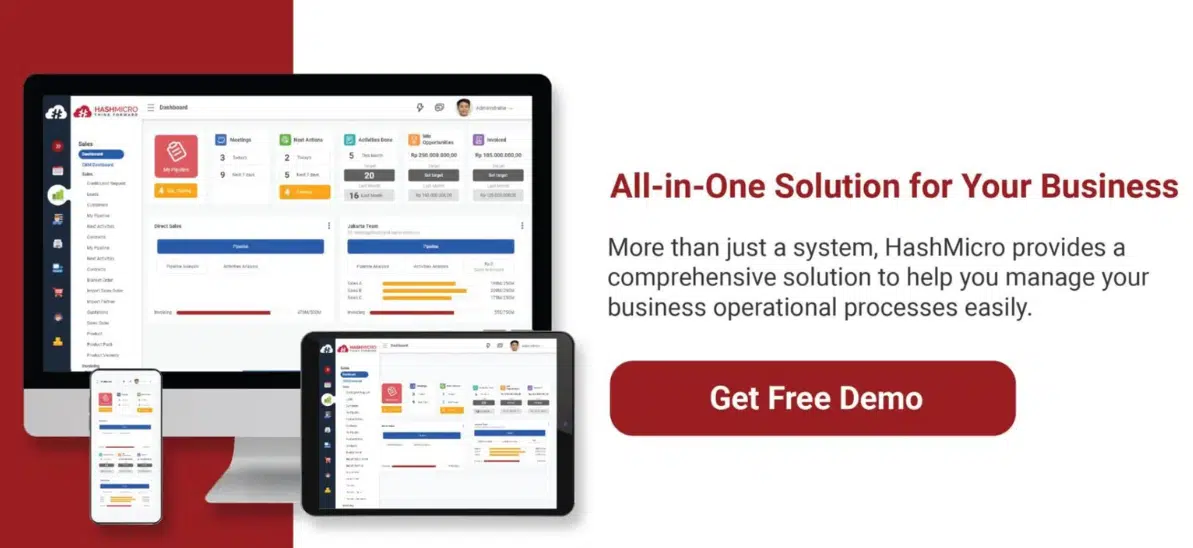 What the Business Needs in Managing its Facilities and Assets
Commercial facility providers, maintenance, and real estate services require facilities management software to improve planning, delivery, and quality. Because of their job, service providers have specific facility management software demands. Service providers must follow strict procedures for scheduling, allocating, performing, and tracking contractual work. Modern FMS supports stock and purchase management, ensures health and safety requirements compliance, and offers mobile solutions for field and maintenance services.
Service providers need uniformity to increase productivity and flexibility, production and quality, and financial and competitive service provider operations. Facility management software may unify business procedures and processes for many customer contracts. Invoicing must be part of any service provider's business model. ERP or financial systems usually manage the bill. A smooth and two-way interface with any economic system is necessary for a successful installation since FMS delivers critical billing-related data, such as time-related data, travel charges, and supplies.
Service providers need facilities management software since it is their primary job. Both operational users and management must have easy online access to the facility management system. Global support, rapid response times, secure software updates, and professional data and system backups help preserve business continuity.

Also read:
How Facility Management Services Can Help Your Company
Essential Features Facility Management Software that Eases Your Workflow
HashMicro's Facility Management System, integrated with ERP software, offers several advantages, including the ability to efficiently handle contracts, schedules, and invoicing while maintaining operations. Additionally, HashMicro features a user-friendly application that is appealing to various organizations. The following are the critical features of HashMicro's FMS:
Property/asset management
You can keep track of the expenses of purchasing, depreciation, maintenance, and replacing facilities, as well as rent payments.
Maintenance contract management
You will have a more manageable time managing rents and other assets, and you will also be able to inspect the state of your buildings once the rental term has ended.
Work order management
Maintain control over the time-sensitive resources and financial obligations required for service requests.
Invoice management
You can better manage your facilities by keeping track of the necessary invoices and receiving reminders when payments are overdue.
Maintenance and scheduling
It will be much easier for your maintenance personnel to arrange the next maintenance if they have a comprehensive perspective of the asset's status.
In-depth reports
Obtain in-depth studies that cover a wide range of aspects of the system, including its facilities, finances, assets, conditions, and more.
Also Read: 10 Best Facility Management Software in Singapore
Facility Management System Integration that Makes it Easier for Further Management
Booking/reservation
Facility management software allows your consumers to reserve your space at any time or location. To effectively manage reservations, avoid conflicts between your schedules. Customers may use this option to finish the payment procedure quickly. Then, you may complete the booking procedure in just a few quick and easy steps. The system can set up automated emails, SMS messages, follow-ups, confirmations, and reminders.
Real estate
The system allows automated creation and delivery of recurring invoices that efficiently manage reservations, installations, and maintenance. You may track a property's availability through the booking site and automatically manage its booking schedule. You can simply improve sales or lease conversions with automated administrative duties. Furthermore, you can access a prospect database, lease agreements, agreement letters, and others on a single platform. 
Visitor management system
Use a paperless method to manage visitor information in an environmentally sustainable manner. Know your guests' arrival and departure timings digitally, and study the data whenever you choose. You may effortlessly produce visitor ID cards using our Visitor Management System. Visitors' IDs are automatically recorded and maintained by our system. Adapt your visitor management practices in light of the findings of a thorough investigation.
Sales and prospect management system
You can utilize automatic reminder settings to pay client bills on time to improve your cash flow. By identifying your lead sources, you may assess your marketing activities' success and failure. It also helps reduce time-consuming manual procedures and raise sales conversions. Accurately determine sales commissions depending on the sales each salesperson has generated.
Also read: Optimizing Company's Facility with Facility Management System
The Benefits of Facility Management Software for Your Business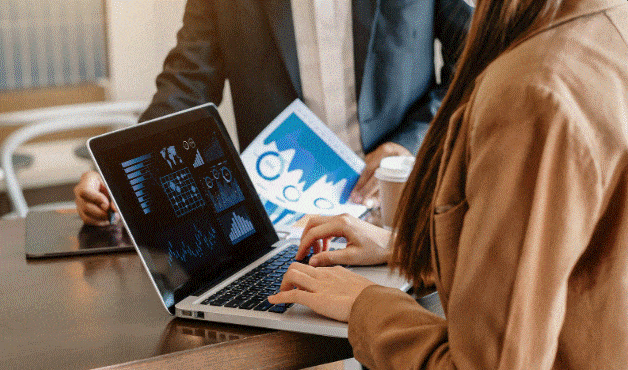 The finest facility management software supports space, maintenance, and services management, providing managers with valuable data and analytics to aid decision-making, appropriate actions, and tracking outcomes. However, before selecting your facility management software, you must know what information is crucial.
The price of facility management software and possible savings
Transparency in costs is where it all begins. Financial systems are often linked with facility management software, which helps to minimize human data entry and guarantee data consistency. The software may show the cost of a square foot per year, a workspace each month, a user, or any other pertinent information in dashboards using facility management software. Based on trends, variances, and internal or external benchmarking, these analyses enable you to locate possible savings.
Adaptability to changing operational and commercial needs
Facility management software helps the company provide workers with a secure and effective workplace. Moreover, it assists managers by anticipating future requirements, producing several scenarios, and examining the effect of real estate and facility services. As a result, property managers may continually contribute to the core company and guarantee that services and facilities are updated to reflect changing demands.
Choosing the most effective sourcing approach
Many businesses hire qualified service providers to handle operational facilities or real estates services like cleaning, catering, security, or maintenance. Integrated Facility Management Contracts are offered by big, worldwide service providers and include management and support services. By giving data on real estate, spaces, assets, services, workflows, expenses, and client needs, facility management software assists in determining the optimum sourcing strategy for your business. Once you choose the plan, this software assists in tracking provider performance and enables you to execute adjustments or new contracts.
Emphasizing value for customers
Because of its influence and economic significance, facility management has changed into a service focused on the client's needs. By giving clients quick access to services through web-based Self-Service technology and automated customer survey tools like MailChimp surveys, which confirm the perceived value and quality of FM services, facility management software contributes to this customer-centric approach. Additionally, FM, IT, and HR services are all integrated into one software program via facilities management software. These solutions support facility managers in continuously enhancing their offerings to boost client happiness and provide value to the leading company.
Increasing employee mobility while aligning workplace ideals
Employees are becoming more flexible in their work schedules, locations, and methods of communication as a result of factors including globalization, environmental sustainability, new technology, and corporate social responsibility. More individuals work from home, on the train, in public spaces, or in flexible workplaces. Using facility management software, you can adapt your workspace and service offerings to this new dynamic in labor mobility.
Conclusion
Your business may acquire a web-based dashboard to monitor repairs and maintenance thanks to facilities management software integrated with a cloud ERP system. This program enables the processing and operations of various customer contracts. Users may boost the value of this cloud-based program by utilizing its many features. To improve the efficiency of your organization, it also automates contracts, scheduling, and invoicing.
HashMicro's Facility Management Software offers the best option for your company's service. By sending consumers follow-up emails, SMS messages, confirmations, and reminders, this technology improves the facility managers' ability to serve their needs. HashMicro is the ideal option for your FMS. You can contact HashMicro for a free demonstration of their booking software.