Management of a business involves various tasks. Not only managing the company's financial flow but also its files. The company's document contains essential information such as notes, contracts, memories, activity records, management, etc. File management is synonymous with information management. From that information, you will examine it. The result will then become the basis for company decisions. Without efficient management, this will significantly hinder the company's operational activities.
The advancement of file management is no longer using paper as the primary medium. The system securely saves the numerous documents that exist as e-file or electronic files, are easy to share with relevant parties, and reduces paper usage. To manage this document, you need the help of the File Management System, which can organize, manage, track, and save the document automatically and efficiently. In addition, this system has a high level of security that can ensure the safety of the company's documents. If you are interested in this system and want to implement it, you can download File Management System pricing scheme calculations for further cost details.
Table of Contents
What is File Management?
File management is a way to organize, manage, track, and save documents. In this context, the file format is not always written text but also video. Usually, in managing files, we need the help of a file management system. In addition, this method can handle electronic files and capture data from paper-based documents. This suppose to replace traditional file management, from file cabinets to cloud-based storage. A paperless system facilitates file access from any place and at any time.  Recent changes to the file will also lead to automatic updates. Consequently, the file management system is superior to manual document management.
Also read: Document Management System: Definition, Features, and Recommendation
Main Features File Management
Before implementing, you must be familiar with file management's primary elements. This will allow you to maximize the system's potential and derive the maximum value from it. The following are the primary characteristics:
Folder & sub-folder management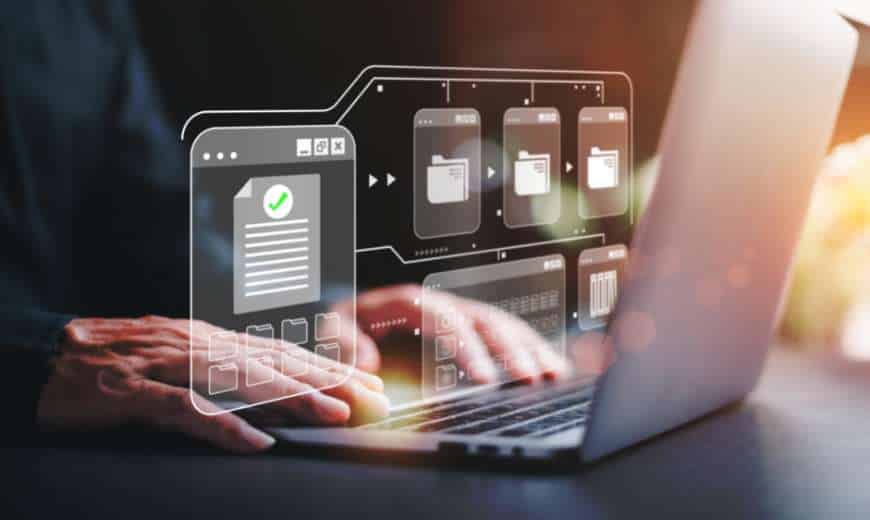 There are numerous document types. Moreover, if these are essential files, you must save them in the proper location to prevent data loss and make retrieval more difficult. Separated files throughout multiple folders make it difficult to find them. To organize it, the file management system will assist you in categorizing the entire document set into folders and subfolders based on their classification. When you need to locate files quickly, saving them under the same category is quite helpful. It no longer takes time to locate the appropriate document.
Document & file management
If you save the document in a different location, finding it in the middle of a time-sensitive crisis will require significant effort. You will require more time to locate them. One of file management features is a single system management, particularly useful for managing essential and entire files. A centralized system will keep the information, making it much easier for individuals looking for it to find it.
File review and lock management
This feature includes file review and lock management. Both functions are complete with each other. The first is for review purposes. The review feature enables collaboration with multiple parties. Your staff or team can quickly update or review the file as long as they have access. The second is to lock the document, preventing anyone from accessing and editing it. The authenticity of documents can therefore be preserved.
Access management
Each division in the company certainly has distinct duties and responsibilities, even with the files they manage. This centralized system enables the storage of various documents in a single system, so you can slightly see the files from various divisions on a dashboard. Therefore, an access management feature restricts document access based on a user's authority and position within the organization. For example, finance division staff cannot open, manage, or modify legal division files. This aims to preserve the secrecy of documents and avoid unpleasant occurrences, such as irresponsible individuals misusing documents.

Versioning and timeline management
Collaboration with multiple stakeholders resulted in numerous modifications to the document. You can quickly update the most recent documents straight through the system. All modifications are immediately synchronizable with the system. Thus, you don't need to worry if the data is obsolete. Not only that, you can still monitor the progress of the file before it becomes a fixed document. You are still able to see the history of the file without having to lose the recent ones.
Expiry management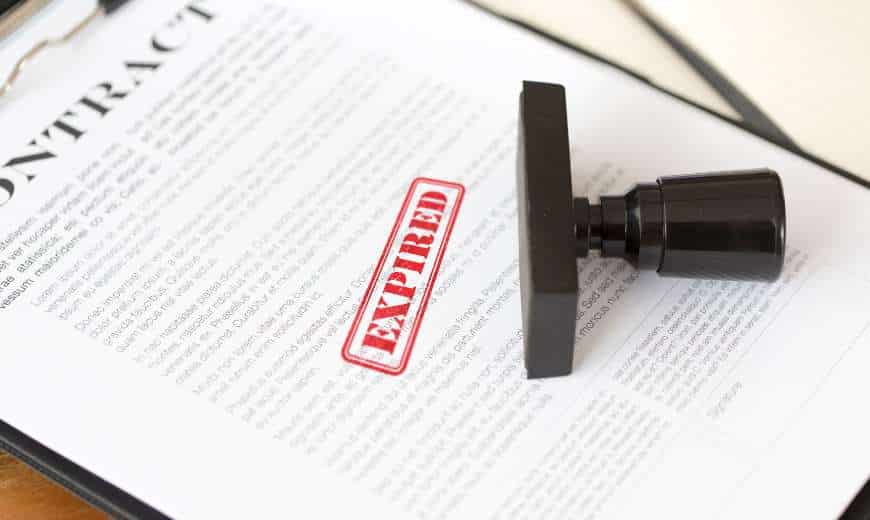 Several documents have an expiration date. For instance, a vehicle registration certificate. If the document's validity time has expired, it must be renewed before it can be used again. The presence of this feature serves to notify document owners automatically when the document has expired and must be renewed.
Also read: 6 Document Management System Features to Maximize Your Business
Benefits of File Management
You will receive numerous benefits when you implement file management in your business. First, save the budget. Digital file management and storage will result in cost savings by eliminating the use of paper. You don't need to purchase paper, a printer, or ink. In addition, effective file management contributes to environmental protection by minimizing paper usage. Second, increase efficiency. Due to centralized file management, discovering certain information will be less hard. You can also easily access it to boost productivity and save more time.
Third, increase user accountability. It provides comprehensive visibility over the modifications in the documents, such as who made the changes, when they were made, and what was changed. Thus, the authorized staff's workflow becomes more organized and secure. Fourth, file tracking for archiving and deletion is more transparent. It simplifies your work by storing vital information throughout its lifetime. Thus, it is easier to determine whether all rules have been followed. Additionally, you can streamline the complex document auditing procedure.
Conclusion
In conclusion, file management is important for organizing, managing, tracking, and saving a company's documents. There are many benefits if you implement it, such as saving the budget, increasing efficiency, increasing user accountability, transparency of file tracking for archiving and deletion, and so forth. But still, you cannot handle it manually. You need a File Management System to simplify it. The file management system provides faster search when you need the documents, is accessible from anywhere and anytime, has a high level of security, and is environment-friendly since it is paperless. If you are interested in this system, please contact us for a free demo and in-depth consultation regarding Food Production Software or other ERP Systems with our business expert.