Purchasing might be time-consuming and inefficient, especially when businesses manually process demands for goods or services. Hence, many are using the procurement system to help operate their business. A comprehensive procurement system is a digital program to manage the purchasing activities of a company. Other than that, this system can also automate inventory processes. Many businesses are now switching to procurement software.
Doing purchasing management and stockpiling goods manually can take so much time. Therefore, procurement software comes in as a solution. From manufacturing to retail sectors, everyone can benefit from this software. The integrated procurement system can help many companies automate and streamline business processes.
What is a Procurement System Software?
The procurement system automates the processes of maintaining inventory, purchasing materials, managing vendors' suppliers, and generating invoice receipts.
In addition, it can also create purchase orders, match invoices and the materials received, and pay all the bills electronically. 
The procurement system will bring many benefits to your business. Fraud is one of the common problems in procurement, but you can avoid this with procurement software. With the integrated procurement system, you can quickly track your products, including shipments and payments from vendors. As a result, purchasing goods and services will be an easy and secure process. 
Also Read: The Improvement Guide to Efficient Procurement Process
Benefits of a Procurement System Software
A procurement system provides many benefits to organizations, including increased efficiency, cost savings, improved visibility, better collaboration, enhanced compliance, supplier management, and improved data management. By automating many of the manual processes involved in procurement, the system can help streamline processes and reduce errors.
Real-time visibility into the procurement process can help organizations track purchases, monitor supplier performance, and identify potential issues. By improving collaboration between departments, organizations can improve decision-making and streamline processes.
Procurement System Software Recommendation in Singapore
As an essential system in business, there are many procurement software providers in Singapore. It may be tricky to choose the right and the best one for your needs with these many choices. Therefore, here is some procurement system recommendation in Singapore: 
1. HashMicro Procurement Software
As one of the ERP system providers in Singapore, HashMicro also provides procurement solutions for businesses of all types. It gives you full traceability of goods going to your warehouse by allowing you to track them by sending notifications. Furthermore, HashMicro's procurement system lets you adjust item delivery and payment from vendors based on the number of goods you have received. 
Costing, which is one of the most important aspects of business, is also manageable with this system. With budgeting and cost centers per department or project, procurement costs will be more efficient. In addition, this system also includes an automated notification system for tracking unpaid invoices. You can download the procurement system pricing scheme calculations to know more. 
Moreover, HashMicro's procurement software comes with many beneficial features. You can generate purchase orders, RFQ, and PR management for multiple suppliers. PR approval management for all departments is also possible, along with an online portal for suppliers, vendor and supplier rating, blanket order management, and landed cost calculation. Additionally, this system is also integrable with the inventory management system, accounting system, CRM, and many more. 
2. Syspro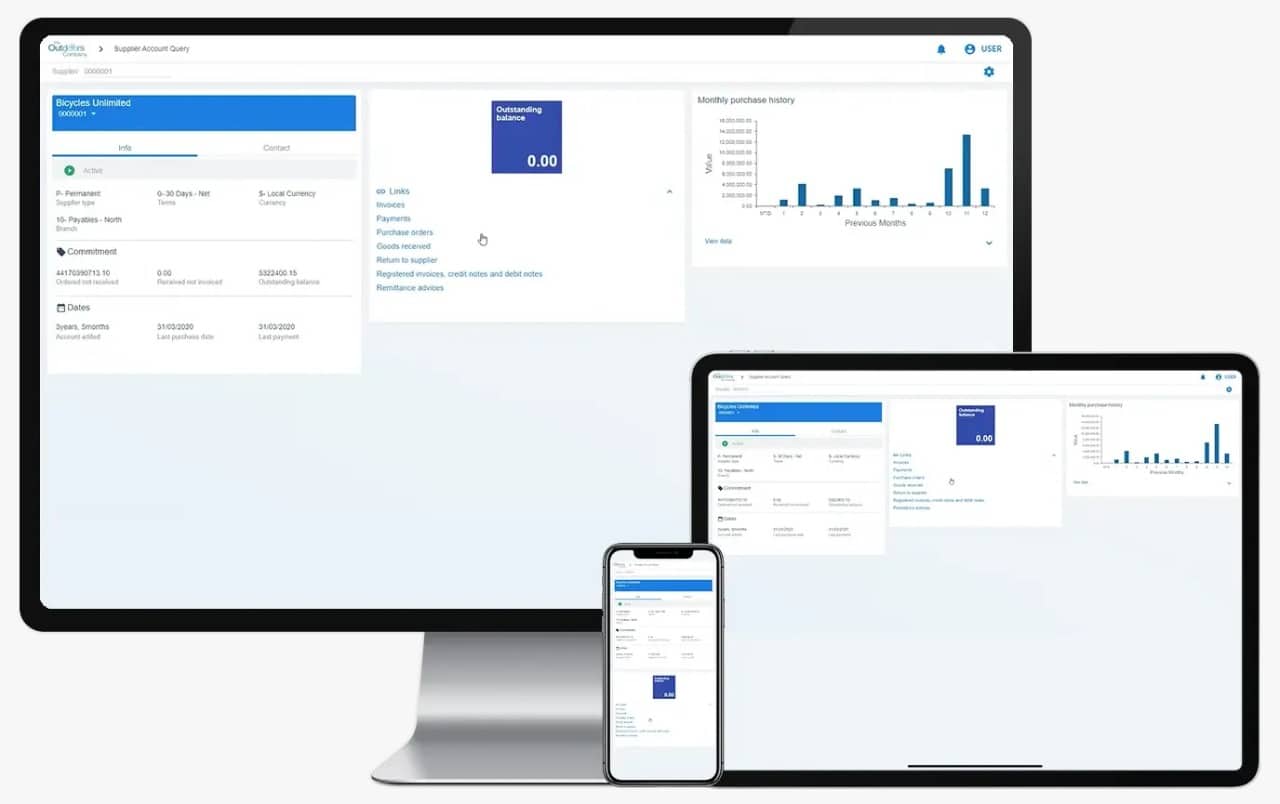 Procurement software is essentially important in supply chain management. Therefore, Syspro ERP allows you to have a real-time view and control of your entire supply chain's resources. The procurement tools in Syspro ERP help simplify and streamline the offer, requests, purchasing, and receiving processes. You can reduce purchasing risk, improve purchasing governance, and achieve cost savings by enforcing policy, automating the selection of approved suppliers, and using workflow-driven requisition approvals.
In addition, Syspro ERP will give you the benefits of automating the planning and purchasing process and supplier management, and supply chain collaboration. Moreover, they can also get you an immediate insight into your business activities. 
Also Read: Learn What E-Procurement Is and Its Benefits for Business
3. Oracle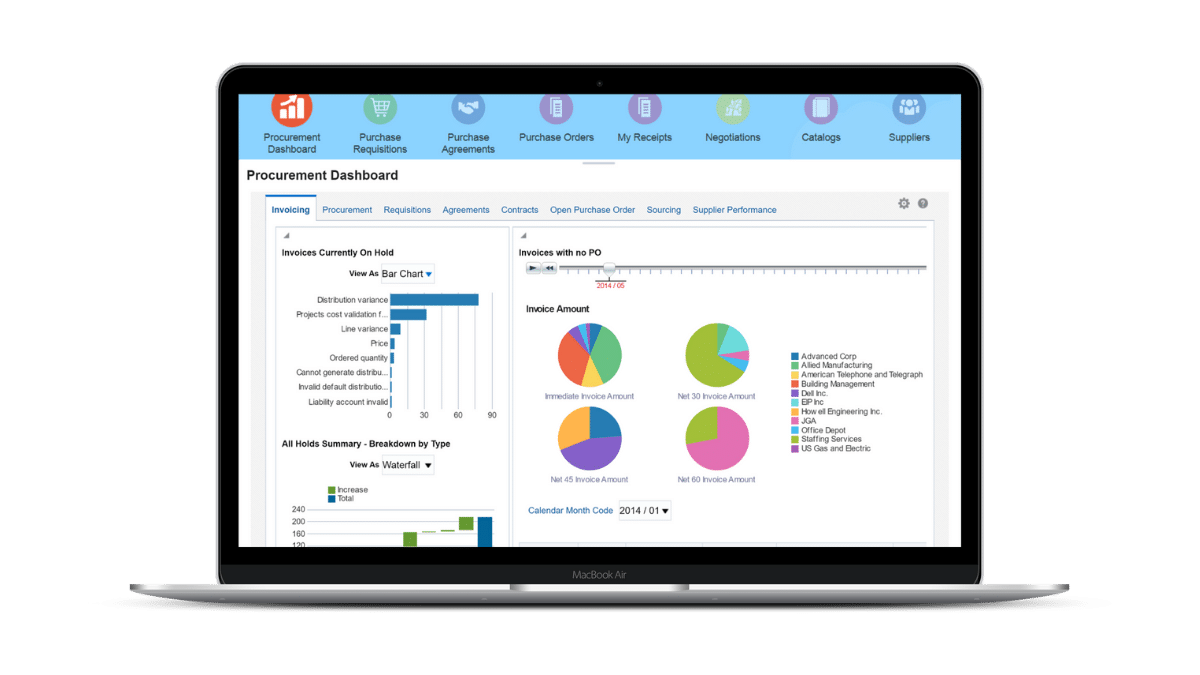 Next on our list, Oracle Fusion Cloud Procurement is an excellent choice for automating procure-to-pay, strategic sourcing, and supplier management processes. Oracle Fusion Cloud Procurement is a comprehensive supplier application that automates business processes, enables strategic sourcing, improves supplier relationship management, and simplifies purchasing, leading to lower risk, steady income, and higher margins.
4. Netsuite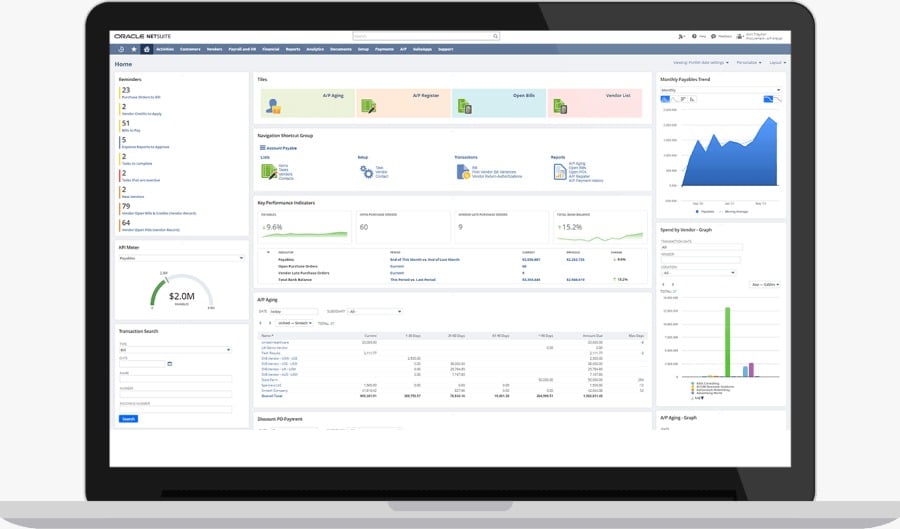 Using NetSuite's procurement management software, you can optimize your procurement process by system approval routings for cost certainty. NetSuite's procurement solution assists businesses in purchasing goods and services at the lowest cost and in the shortest time and improving visibility by providing real-time information on company spending and vendor performance.
NetSuite also automates and links key procurement transactions and provides approval and matching workflows to support internal controls and compliance requirements to streamline and improve the accuracy of the procure-to-pay process. You will get purchase requisition features, along with purchase management and approval. 
5. Tigernix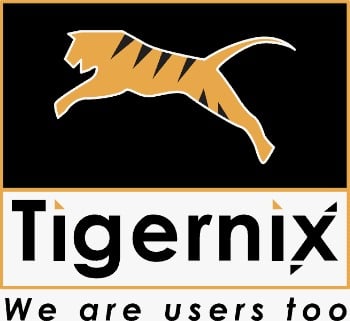 As a flexible and customizable procurement software, Tigernix enables complex asset management as well as communication with suppliers and retailers. With a user-friendly interface, this software has a wide range of features to fit your needs. For example, purchasing management, invoice management, RFQ support, and payment management features. 
6. Epicor
Epicor is one of the leading procurement system providers that offer comprehensive solutions designed to streamline and optimize procurement processes for businesses. It allows businesses to effectively manage supplier relationships. With a strong reputation in the industry, it provides a range of robust features and functionalities to enable organizations to efficiently manage their procurement activities.
7. Media Labs

Media Labs procurement system supports strategic sourcing activities, offering tools for supplier discovery, negotiation, and contract management. By facilitating a structured and standardized approach to sourcing, organizations can enhance their negotiation power, reduce risk, and optimize procurement outcomes. Advanced analytics and reporting capabilities are also available as users can gain valuable insights into spending patterns.
8. Sage ERP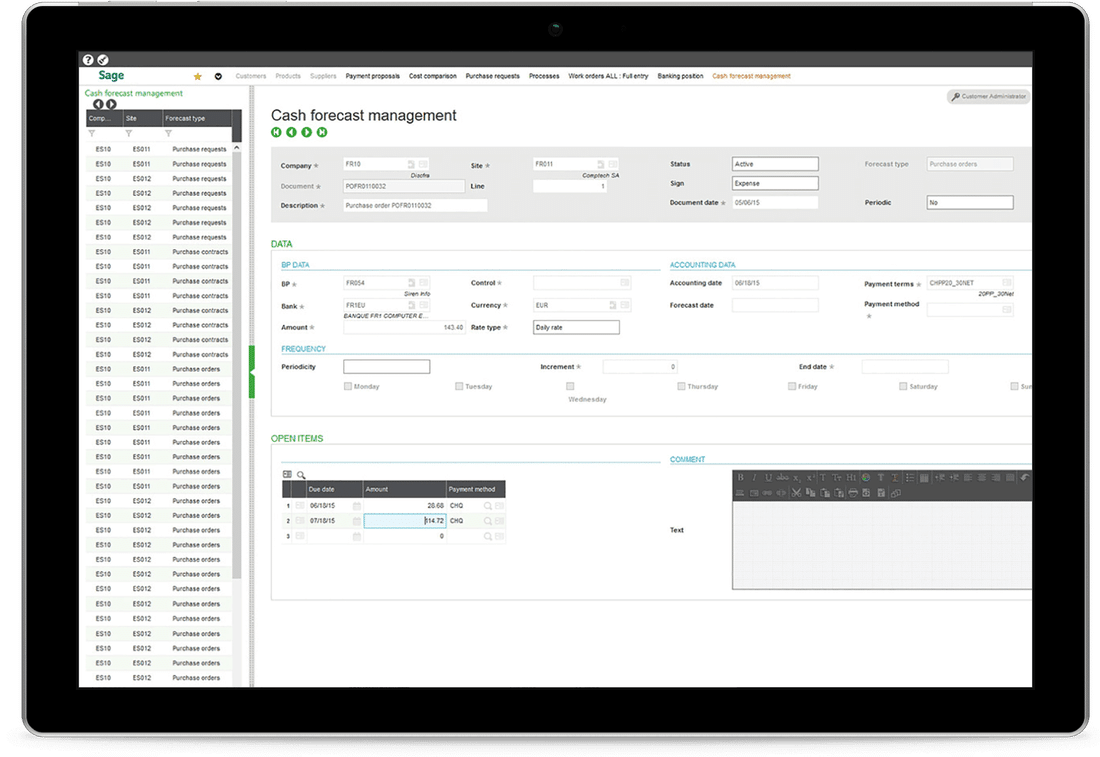 Sage ERP understands the significance of compliance and risk management in procurement processes. Their procurement system incorporates robust controls and workflows to ensure adherence to regulatory requirements and internal policies. Advanced security features are also integrated to safeguard sensitive procurement data and protect against fraud or unauthorized access.
9. MPS

One of the notable strengths of the MPS procurement system is its real-time visibility into the entire procurement workflow. Through advanced analytics and reporting capabilities, users can gain valuable insights into spending patterns, supplier performance, and market trends, empowering them to make informed, data-driven decisions and drive continuous improvement in their procurement operations.
10. Adaptive BizApp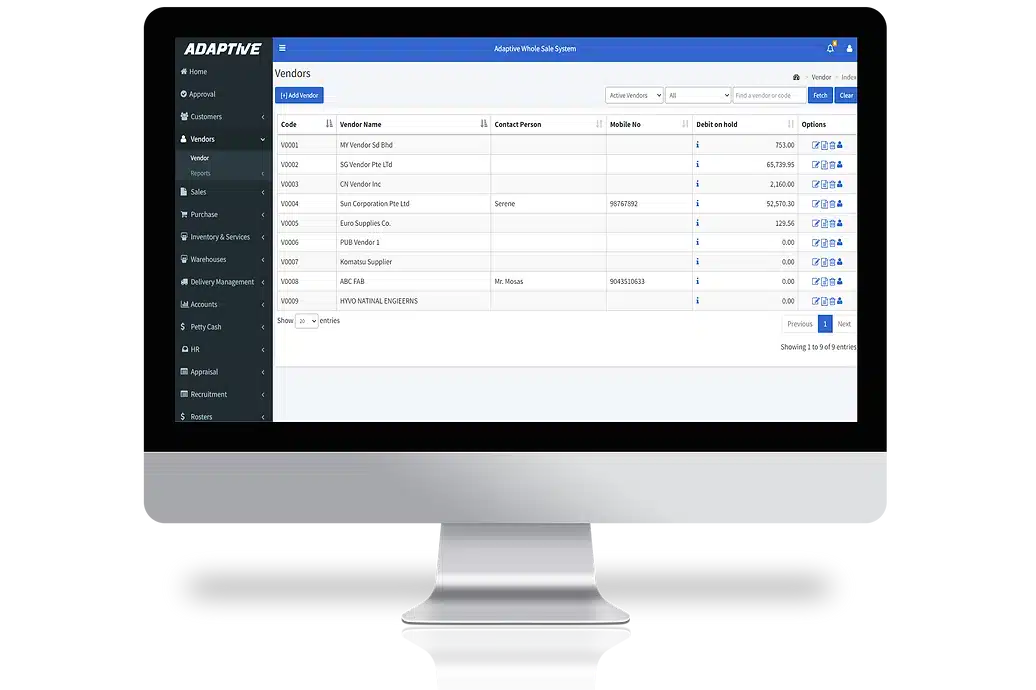 Adaptive BizApp stands out as a trusted cloud-based procurement system provider due to its comprehensive functionality, real-time visibility, strategic sourcing capabilities, compliance support, and focus on supplier management. The system is also accessible through web or mobile applications. By leveraging Adaptive BizApp's procurement system, businesses can improve decision-making in their procurement operations.
Conclusion
Businesses are prone to risks that come from internal or external factors. Especially in purchasing goods or services, companies can face many hurdles. Purchasing goods manually from many platforms, like email, phone calls, etc., can be hard to track. Therefore, implementing an integrated procurement system is necessary and beneficial for companies. 

Procurement software can help you run business processes better, as it will help you increase efficiency. This system enables you real-time access to critical information by automating many complicated processes. As a result, the procurement process will be quicker and easier, and you can make decisions more accurately. HashMicro's procurement software can help you achieve just that. With integrated and customizable features, HashMicro's software will boost your company's growth. However, if you still want to find out more, you can download the pricing scheme calculations.