A company's environment says a lot about the company and how it operates. Facility management maintains the office in good working order through scheduled and routine maintenance. A properly maintained facility produces a secure working environment, lowers energy output costs, and improves the effectiveness of all company operations. Facility management software aids a company in its facility management.
Facility management software is a web-based solution that can lower maintenance costs, enhance information flow across departments, and increase operational effectiveness. A facility manager can work more effectively in planning, executing, and monitoring all activities. A company can have optimal productivity and easily achieve its goals using good facility management software. 
Also read: Must Know! 6 Technology Trends in Facility Management 2022
Table of Content
Benefits of Facility Management Software
A company cannot work without its cogs, especially in the long term as it grows. To manage these cogs, the company has a facility manager in charge of supervising the company's facilities. The facility manager is in charge of monitoring everything in the company, from company culture to balance. By knowing this information, companies can make decisions and take the best opportunities to avoid inefficiencies. Following are the roles and advantages of having a facility management system.
Asset tracking and management
Tracking assets and budgets using a spreadsheet is a very complicated process. For example, you may need to examine three different spreadsheets or document archives to determine the cost per year of a copy machine without an integrated system. Meanwhile, using a facility management system, you can manage maintenance, supplies, and other costs efficiently and easily with a specifically coded cost center. 
Space Optimization
One of the benefits of using facility management software is space optimization. That means, by using this software, a company will be able to know what it is receiving with its money and how to maximize it. For example, if a company has a lease of 400km but it's only using 300km, which means it is wasting 100km. Facility managers can analyze data to determine why some space isn't being used and how they can use it. The facility management system will lay out the best strategy to recover the company's cost per kilometer and capitalize on it to increase revenue.
Otherwise, if the company is using 400km and the walls are closing in, should it move to a larger place, or should it repurpose its current floor plan? Data from facilities management will once more provide insight. Taking on a new floor plan or flexible desking solution might allow it to increase capacity without increasing its overall area while saving it thousands of dollars each month.
System of record
Your company can make a system of record to understand and fulfill the requirement that facilities need to be evolved. Facility management systems have advantages, such as tracking historical costs, trends, and changes. These are a few of the many data points a facility manager must monitor:
Space occupancy growth over time

Locations of employees or designated workstations

Asset prices and life spans

Utility costs

Building maintenance and capital improvement costs
This small sample of data illustrates the ebb and flow of a workplace's and its employees' requirements. Real estate forecasts, productivity analysis, and budget planning can all benefit from an understanding of change through time. Accurately anticipating efficient facilities management relies on well-managed data.
Cost analysis
Cost determines everything in the workplace. But even though it's crucial to know how much something costs or ongoing expenses your firm has, these amounts don't show the true price of running a company. Using the facility management program, a company will clearly understand the real costs of maintaining itself.
For instance, a company might be able to determine the cost of its area per kilometer by comparing the amount of space it effectively uses and the price of its lease. Then, the company may calculate additional expenses, such as the cost per hot desk rather than the utilization.
Integration
Using integrated facilities, you can support your growing office Internet of Things (IoT). Integrated facilities will make your company smarter because managing and investing in connected devices will improve your facilities' management and decision-making. 
Office IoT is a segment of facilities management that is rapidly growing. For example, an occupancy sensor in conference rooms works by giving a signal if the rooms are occupied. The tool works automatically, which makes the facilities managers' jobs easier. That is how integrated, and automated technologies work if they are well managed and properly integrated by the faculty managers.
Also read: The Rise of Cloud POS Software Systems
HashMicro's Facility Management Software

HashMicro is an IT company that provides smart business solutions in the form of ERP Software services. It provides a variety of systems that are easy to use, customized, and packed with innovative features to optimize management and improve company performance. HashMicro serves beyond facility management and has the following functions:
Property/Asset Management

Maintenance Contract Management

Work Order Management

Invoice Management

Maintenance & Scheduling

In-depth Reports
Facilities Management System is integrated of:
Booking/reservation
Online Booking Management

Timeslot Management

Appointment Request

Online Reminders

ROI Tracking

Multi-Tiered Pricelist
Real Estate
Property Management

Contract Management

Lead Management

Agent Portal

Cost Management

In-Depth Reports
Visitor Management System
Visitor Tracking

Invitation Management

Tenant Management

Food Management and Preference

Barcode/RIFD Integration

Visitor Analysis
Sales & Prospect Management System
Quotation & Sales Order Management

Multi Price List

Sales Target Management

Payment Follow-Up Management

Sales Commission Management

In-Depth Analytics Reporting
Also Read: 10 Best Facility Management Software in Singapore
Features of Good Facility Management Software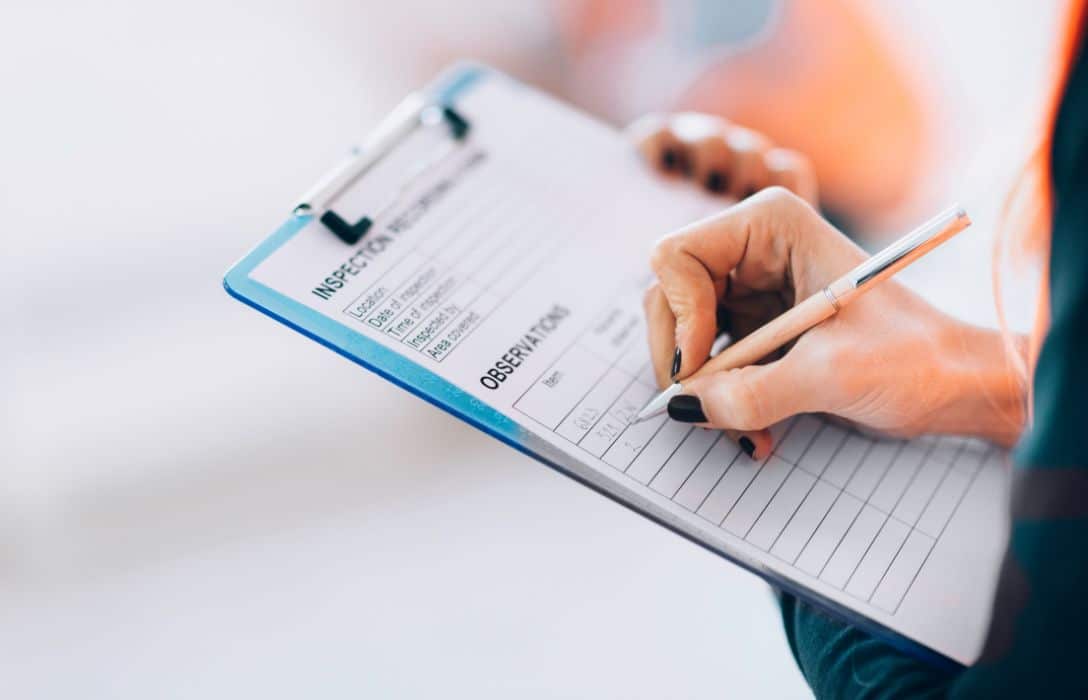 Companies need the best facility management software for their company, especially if it wants to avoid inefficiency. The following are some features that good facility management software must have.
Property/asset management: This feature lets you keep track of purchases, renting costs, maintenance,

depreciation

, and facility replacement.

Maintenance contract management: It manages rents and other assets. It also inspects the state of your facilities after the rental time is over. 

Work order management: Manage resources and costs needed for timely maintenance requests.

Invoice management: Manage invoices needed to manage the company facilities and give notifications for pending payments.

Maintenance and scheduling: Give a complete view of the condition of your assets so that the maintenance staff can schedule the next maintenance. 

In-depth reports: This feature gives you comprehensive reports on your company's finances, facilities, conditions, assets, and other information on the system.
Also read: Warehouse Management Software – Feature and Benefit
Conclusion
The facility management software's advantages lead to a well-run, effective, and productive workplace. Business executives are more informed about the workplace, which is the most crucial component of the organization, thanks to proactive facilities management. The ability to make wiser decisions regarding enhancing it also results from this awareness.

By using HashMicro's Facility Management Software, you can digitalize and automate your company's workflow. Therefore, you will be able to avoid problems such as missing asset management documentation, handwritten checklists, and others, resulting in simpler and maintained facilities.