Financial planners assist customers in managing their money and achieving their long-term financial objectives. A financial planner must have a solid understanding of personal money, taxes, budgeting, and investing. They may have areas of expertise such as tax planning, asset allocation, risk management, retirement planning, or estate planning. Many of them targeting a certain demographic, such as young professionals or retirees, for their clientele. Financial planners provide customers advice and support on various topics, including investing, retirement planning, paying for college or starting a new company while protecting money.
Businesses need a financial plan because it helps them determine their break-even point. Investors will use the BEP to decide if your company deserves future funding. Additionally, HashMicro's Accounting System for the Financial Sector has various capabilities that may automate your day-to-day company operations and improve the fulfilment of customer needs on a real-time platform. Also, to help you understand ERP accounting, you can download the best ERP accounting software pricing scheme for more information and features regarding the software.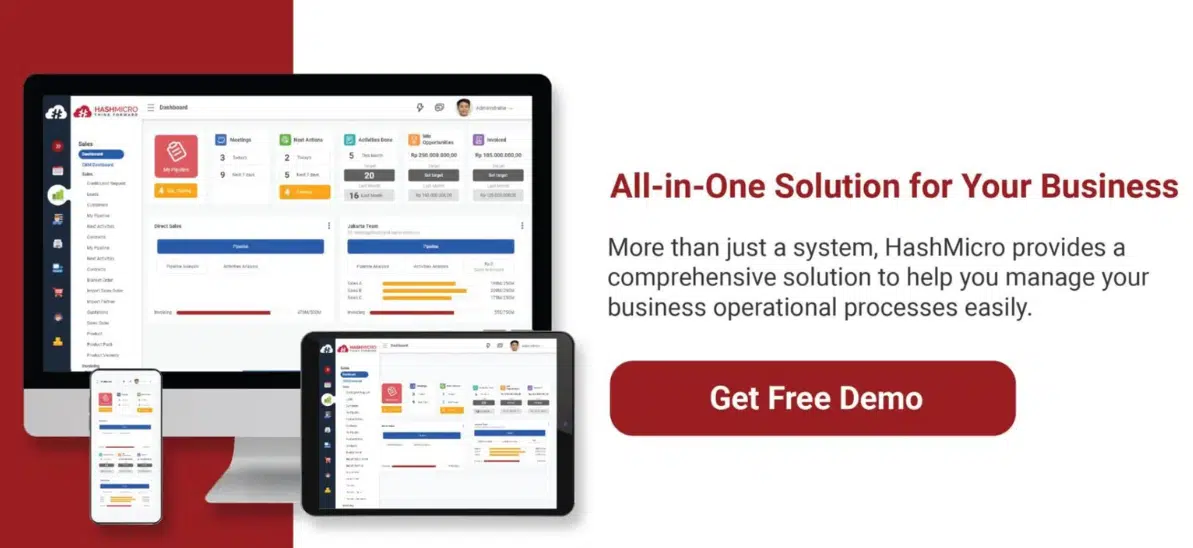 Table of Content
What Do Financial Planners Do?
A financial planner can help you develop a strategy to achieve your financial goals. Financial planning goals include buying a house, saving for retirement, funding your children's education, and choosing the right insurance coverage. Some, like retirement or estate planning, have a particular niche.
A financial planner analyses your life's variables to help you optimise your spending and budget to reach your goals. They could have a wide or specific emphasis. This might include debt-reduction techniques, the best asset allocations for retirement accounts, and recommendations for financial things you should consider acquiring to make realising your ambitions easier. Some financial planners help clients develop an investment strategy, but they leave the choices to the clients.
Also read: Top 8 Career Options in Finance Fields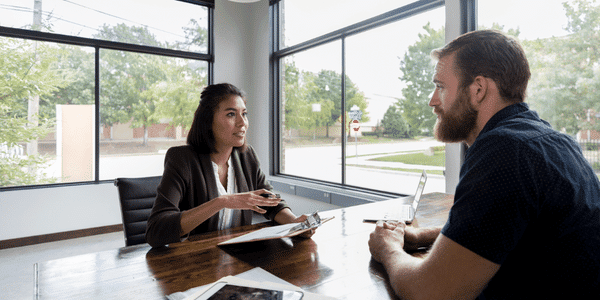 Different Types of Financial Planners
It is vital to remember that the title "financial planner" is an umbrella phrase that is not subject to regulation. Anyone who offers financial planning services may identify oneself as a financial planner. While some may focus on certain aspects of planning, such as retirement or tax management, others adopt a more all-encompassing strategy. It would be best if you avoided some since they may not even have your best interests.
Fiduciary financial planner
Acting in the best interests of their clients is a fiduciary financial planner's obligation. A planner must put their client's economic interests ahead of their own, called a fiduciary obligation. A fiduciary financial planner must provide the best options at affordable prices, regardless of fees or commissions from the client or other sources.
An appropriateness requirement is the only one that certain financial advisors must meet. A financial planner or advisor's suggestions must be appropriate, but they may also recommend more expensive goods or services that pay them more commissions. Choosing a fiduciary financial advisor ensures that the goods and services they provide are best for you, not them.
Certified Financial Planner (CFP)
The title of "certified financial planner" (CFP) is a professional designation with stringent educational and ethical standards that fully equip advisers to provide complete financial planning services. Notably, all CFPs are required to serve as fiduciaries, and most of them do so on a fee-only basis, meaning that you are the sole source of payment for them, not the products they recommend. CFPs are pillars of the financial planning industry because of their comprehensive training and adherence to the fiduciary standard. Many customers start their financial planning journeys with CFPs.
Investment adviser
Investment advisors are people or businesses that help customers purchase and sell stocks and may provide financial advice. They are spelt with an "e" because that's how the law spells the word. Two basic categories are distinguished by whether they follow a fiduciary standard or suitability requirement.
Registered Representatives: Registered representatives purchase and sell securities on behalf of their customers. They often get their licences through the brokerage companies where they work. In the case of numerous registered representatives, you make the choices, and the representative just implements them. Some, however, present themselves as planners or financial counsellors. Remember that if you deal with a registered representative giving you financial advice, they are only held to a suitability standard, which could affect the goods and services they suggest to you.

Investment Adviser Representatives: Registered Investment Advisors (RIAs), businesses that provide financial planning and counselling, employ investment adviser representatives (IARs). IARs are subject to the fiduciary standard, in contrast to registered representatives. Many may possess extra certifications, such as CFPs, to improve their capacity for financial planning.
Also read: The Importance of a Financial Planner to Grow Your Business | Tips & Ways
Why Hire a Financial Planner?
Not everyone needs a financial planner, but almost everyone can benefit from one. You may not need the services of a financial planner if your financial situation is generally straightforward—that is, if you are employed, have some savings, and are contributing to a retirement account. However, if your finances are more complicated or if your circumstance changes, such as if:
You receive a significant windfall: A financial planner will work with you to create a strategy for the money if you get a substantial bonus at work or inherit money after a family member passes away. This will help you attain your objectives.

Your income changes: A financial planner may assist you in making new financial plans and modifying your retirement contributions if you find a new job that significantly alters your income.

You are getting married: If you and your prospective spouse are getting married, you could meet with a financial advisor to go through how to manage current debt, save for a new house, or make plans for children.

You are getting divorced: Financial advisors may also assist you in navigating challenging circumstances like divorce. You may obtain guidance from a financial planner focusing on divorce in figuring out child support and alimony, splitting up personal property, and comprehending tax regulations.

A new child is coming to the family: A financial planner may assist you in deciding what kind of life insurance policies you need and how to invest in your child's college education if you are pregnant or want to adopt.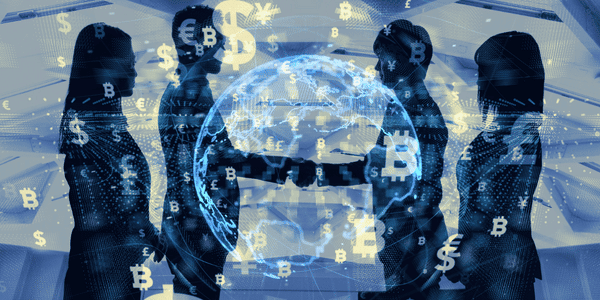 Finding the Right Financial Planner
Finding an expert financial counsellor can assist you by focusing on your objectives rather than these fees. A financial adviser can help anyone organise their money and set long-term goals; they're not just for the wealthy. If you decide working with a financial planner is the best option for you, look for these:
Credentials
Considering that anybody may claim to be a financial planner, it is advisable to check for well-regarded qualifications, such as:
CFP: A CFP can assist you in making plans for all facets of your financial life. A CFP is a wonderful place to start if you need general assistance managing your money since they must adhere to certain standards and behave as fiduciaries for their customers.

CPA: A certified public accountant (

CPA

) with expertise in tax planning is authorised by their state to practise. You may choose to see a CPA if you need assistance managing your taxable income or lowering your tax liability.

CFA: A chartered financial analyst (

CFA

) may serve as a financial planner. However, most choose to assist businesses in managing their finances rather than those of particular clients. Having said that, if you come across a CFA providing financial planning services, be certain that they have passed several demanding industry tests and have a wealth of professional experience to support their qualification for that designation.
Fiduciary duty
If you're not a financial expert, you're likely unfamiliar with most financial products and tax laws. It's helpful to have a professional who focuses on your economic interests and guides you through the process. Sadly, not every financial planner acts in a fiduciary capacity. Some may steer you toward higher-fee items by only advising on their investments or insurance accounts. To determine if a financial advisor is looking out for your interests or their own, ask about their fiduciary status.
Payment structure
There are a plethora of methods to pay a financial planner. Some depend on fees from the goods they endorse, while others want a cut of your assets. Others demand a monthly or yearly fee in addition to hourly rates. Before working with a financial advisor, ensure you understand how they will be paid for their services.
Typical clientele
Even ordinary CFPs may focus on certain clientele, like physicians, attorneys, or those with student loan debt, such as law school student loans. A prospective financial planner should be asked about the clients and services they typically provide. This will allow you to find a specialist with experience in your financial problems.
Formal complaints
Sadly, not every financial planner is a competent performer. Check a financial planner's qualifications and disciplinary history on BrokerCheck before you begin a relationship with them since they will have access to your private financial information. If they have ever received complaints, it may be a warning sign.
Conclusion
Overall, we may conclude that a financial planner's role goes beyond just helping clients prepare their finances. A broader objective is to help clients and their families live better lives. This article discusses three different sorts of financial planners: investment advisers, certified financial planners, and fiduciary financial planners. If you've chosen financial planners wisely, follow their advice and keep them up-to-date.

You may utilise the Accounting Software of the HashMicro ERP system to help you with financial planning, notably corporate finance and other accounting-related issues. Your business will automatically manage cash flow, generate financial statements, reconcile bank accounts, update adjusting journals, invoice clients, and perform other tasks using the finest accounting system. Interested? You may download the HashMicro pricing plan and test our demo for free.