Before we get to the mining software talk, we have to know a little about mining in Southeast Asia. Due to its particular geographic characteristics, Asia has abundant mineral resources. Petroleum, coal, iron, manganese, tungsten, antimony, copper, lead, zinc, aluminum, gold, silver, mica, and precious stones are the primary minerals. The majority of the deposits are made up of three oil storage zones and place oil and natural gas resources first on all continents. The first oil storage zone runs south of the Iranian Plateau, Persian Gulf, and Mesopotamia Plain. Also east to northwest China, Southeast to Sumatra, and east to Myanmar.  Western Siberia is home to the third oil storage zone. As a result, mining is seen as a major source of wealth in many nations, including Saudi Arabia, China, and Iran.
The mining industry is intricate. Mineral extraction deals with a number of fundamental issues in addition to requiring a lot of energy and money. For instance, how to standardize mining industry operations, secure the safety of miners, prevent mining accidents, and so forth. Southeast Asia is home to vast reserves of untapped mineral resources due to the region's unique geographical conditions. The numerous oceans, bays, straits, and gulfs that border the numerous islands and peninsulas contribute to the complicated maritime boundaries of the realm. Southeast Asia's landscape has 3 characters based on intermingled physical elements: mountain ranges, plains and plateaus, and water in the form of both shallow seas and extensive drainage systems.
Also read: 9 Reasons Why It's Important to Use ERP System for Mining Company
Table of Content
Features Mining Software for Complete and Comprehensive Project Control 
Project control is really crucial in every company, including mining companies. That is why any mining software supporting the company needs the right features for complete and comprehensive project control. For example, weather monitoring to monitor weather conditions in the field in real-time. Another one is project controls which will make it easy to track the performance of mining projects. And don't forget asset monitoring so you can effectively monitor mining company assets.
There are many more features that your mining software definitely needs. Which is why Hash Mining Solution is the perfect mining software you need. This software provides a variety of exclusive and professional features that can increase the efficiency and productivity of the business. All the conveniences in managing the company's finances, assets, workers, and duties will undoubtedly save operational costs and reduce the risks that occur in your mining company.
Dashboard Menu
Dashboard menu shows all of your data visually. Although it has a wide range of applications, its main purpose is to present information quickly, like KPIs. The information for a dashboard often comes from a linked database and is shown on its own page. Dashboard menu is an information management tool that tracks, collects, and presents company data in interactive visualizations that are fully customizable and allow users to monitor an organization's health, examine operations, and gain useful insights. You can overview the mining process in one dashboard. Also, you can simplify complex mining business workflows and manage weekly and monthly production planning practically.
Complete Project Management 
Project management, which involves planning and coordination, has existed since antiquity. There should be a route for project management, regardless of the size of the company, dispersed team, or worldwide brand. Project Management System provides a seamless communication platform that helps you distribute tasks effectively, complete the project on time, and allocate resources. Automate monitoring mining projects through a comprehensive Mining Application, so they are well controlled and make it easier to track progress and work. The benefits that you can get from using HashMicro Project Management are as follows:
Clear coordination: With a real-time communication platform, team members can complete tasks and projects faster.

Efficient teamwork: Workload and budget management make project progress monitoring easier and can be executed efficiently.

Ease of use: The system is designed to be easily operated and used by your teams and stakeholders.

Controlled budget: Budget absorption is optimized because the system strives to adapt to the project's initial design.
Weather Monitoring
The aim of the weather monitoring system is to detect, record, and display various weather parameters such as temperature and humidity. This system makes use of sensors for detecting and monitoring weather parameters. Then, the system sends this information to the cloud. Which can be accessed using the internet. Monitor weather conditions in the field, in real-time. Check the weather forecast at each mine site automatically and make mining operations consistently smooth and safe. Fleet management manages all system requirements. starting from cost tracking, and maintenance scheduling, to work order management.
Inventory System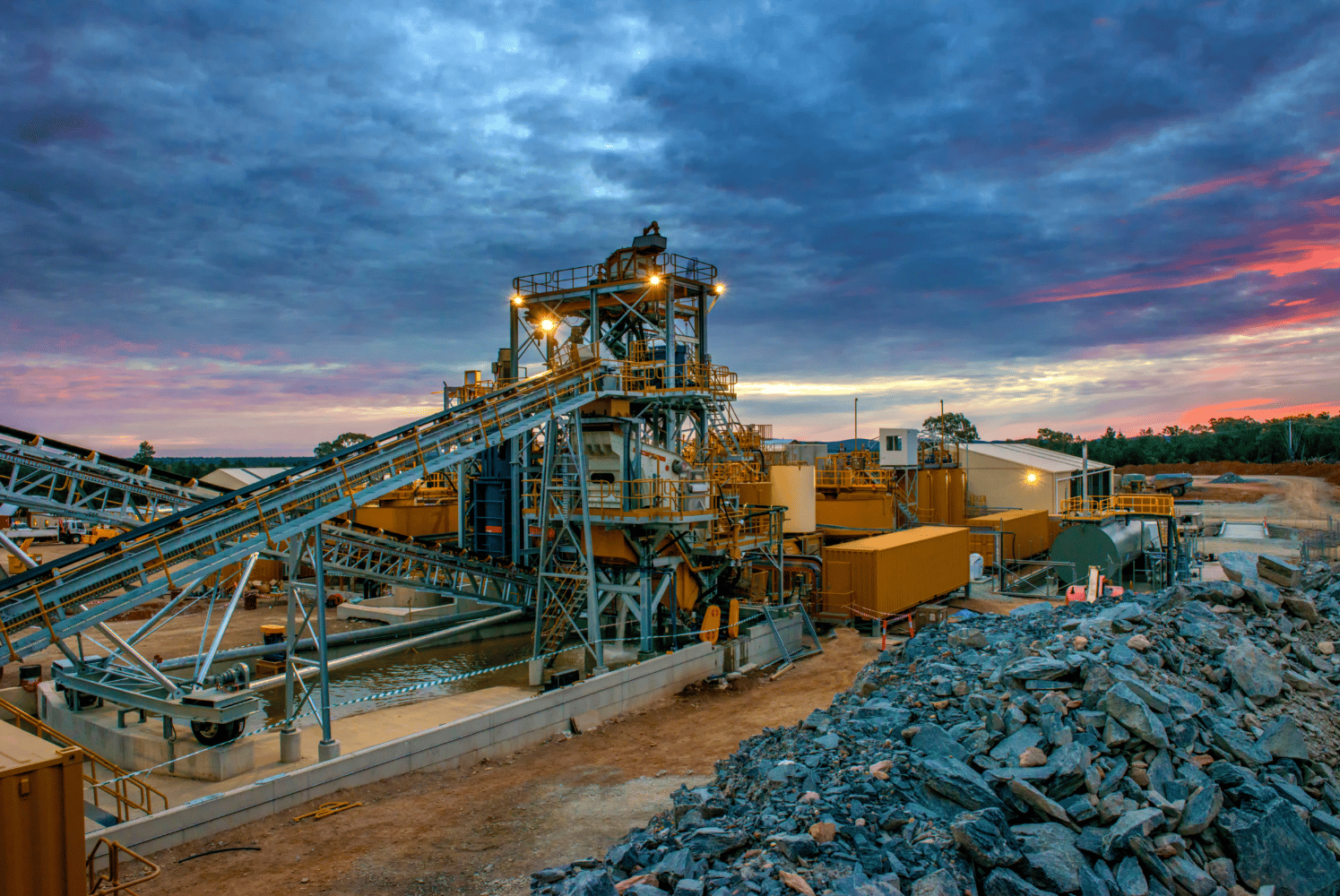 Inventory system tracks supply chain's full stock, supplies, and sales. Businesses use inventory systems to make sure they are fully aware of the goods they have on hand and where they are. Inventory systems give accurate records of new and returned products as they are entering or leaving the warehouse to help organizations arrange and account for their inventories. They can also keep track of information like the quantity, price per unit, serial number, lot number, dates of purchase, and manufacturing. Inventory management systems are crucial because they assist businesses in effectively tracking and managing their inventory, which can help avoid overstocking or understocking. HashMicro Asset Management System is offering you the way to get inventory system effectively. With Asset Management System, you will get maximum control of your assets. You can track the usage of the assets, schedule maintenance, calculate the ROI and expenses. Also, you will know your asset value automatically.
Vehicle Management
The complicated duties involved in vehicle fleet management ensure that a company's transportation fleet remains profitable. When a fleet is properly managed, operating costs are lowered, drivers are safe, and consumers are satisfied. Tasks involving fleet management necessitate a strong administrative and analytical foundation as well as in-depth expertise in the automobile sector. With HashMicro Fleet Management, you can optimize vehicle management in your company. Not only that, you can also track fuel usage and movement of each of your vehicles with the most complete Fleet Management Software. 
Asset Monitoring
Asset monitoring is the practice of employing asset tracking technology and software to remotely control mobile assets. Such as computers and shipping containers, and make sure priceless possessions are safe and in good shape. An asset monitoring system may keep track of an asset's name, kind, usage, engine hours, maintenance plan, and other details in addition to its location. It may also send managers warnings when anything goes wrong.
Although the scope of asset tracking is broad enough to cover both smaller, moveable assets like laptops and pagers as well as stationary assets like warehouses, this tutorial focuses on the most vulnerable class of assets: high-value, movable assets that must be tracked remotely. Popular items in this category include transportation and construction machinery. With asset monitoring feature, you can set up asset management from different locations in seconds and determine the actualization of expenses per asset. 
WIP Calculation
WIP, short for "work in progress," refers to any inventory that is not quite finished and not quite ready to be sold to buyers. These inventory goods are not marketable at the WIP stage and need extra time before the company can sell them in the market. For instance, the WIP inventory can receive last adjustments before being classified as finished. The appropriate amount is subtracted from the inventory balance on the balance sheet after the product is designated as a finished good and is subsequently sold. The cost of goods sold (COGS) line item on the income statement would be where the product sale would be reported. With WIP Calculation, you can simplify the control of production costs practically. Also, calculate the overall cost of mining Work in Progress (WIP) automatically and generate financial reports instantly
Also read: How ERP System Can Help Optimize Marketing and Sales Team Performance
Conclusion
From what we can gather, it is very important for mining companies to have a system that manages all of their aspects. From weather monitoring, vehicle management, asset monitoring, and many more. The system helps in reducing human error, and any potential that can cause misfits to the company.
Which is why Hash Mining Solution offers to be your best mining software. You can optimize the productivity of your mining projects and manage project scheduling with HashMicro's most complete mining ERP software. Try the free demo and experience the benefits Hash Mining Solution gives to your company.