From every point of view, mining is an extremely challenging domain because mining projects are usually complicated without the right software mining. You need to take care of everything starting from project management, development, and deployment of your miners; not to mention financial management. However, there are solutions for mining companies in Singapore out there.
To overcome these problems, they need effective software as an essential part of mining operations. Mining cannot be done properly without reliable and easy-to-use mining software. In this article, we will go over how and why mining companies should rely on the best ERP software mining to accomplish their objectives.
Also read: 5 Key Benefits of ERP Software for Mining Companies
Why Do Mining Companies in Singapore Require ERP Mining Software?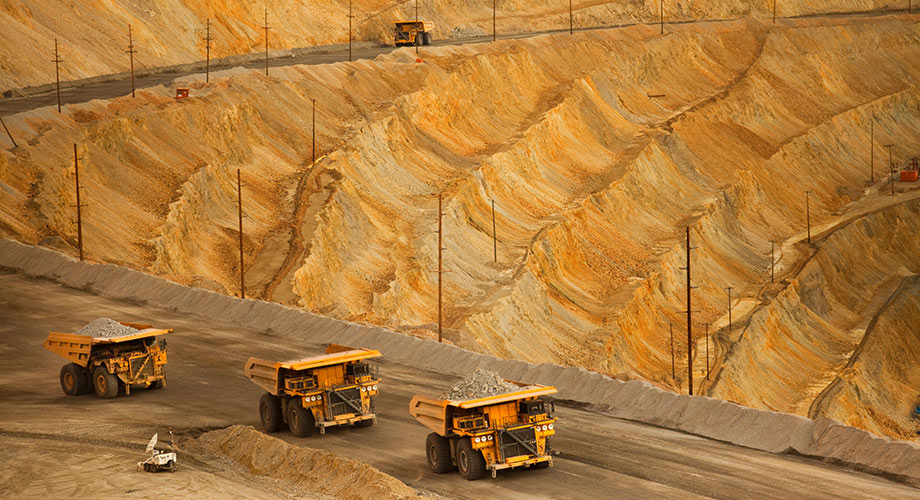 Mining companies have to deal with many challenges in their day-to-day operations due to the nature of their business. Since they use complex machinery and equipment, they must always keep track of all the information related to these machines. This is where ERP (enterprise resource planning) software comes in handy.
Software for mining is a solution that helps businesses manage their operations more efficiently by integrating data from multiple sources into a central database. It automates repetitive tasks such as accounting and payroll processing, enabling businesses to focus on growth instead of dealing with such tasks manually.
Benefits of ERP Software for Mining Companies in Singapore
HashMicro's Mining Software is a highly-effective solution for mining companies. The platform makes it possible for mining companies to:
1. Streamline financial procedures
HashMicro's Mining Software is designed to streamline the financial procedures associated with mining. With this software, you can easily track your earnings and expenses in one place. Further, it also allows you to manage your company finances and save money by providing detailed reports about your company earnings. 
2. Manage staff efficiently
HashMicro allows you to manage your staff easily. You can easily set up role-based access, meaning that all employees will have access only to the information they need at any time. This will allow you to save time and reduce unnecessary risks associated with data breaches or security breaches.
3. Ensure full control over projects
HashMicro provides full control over projects, including a full overview of current projects and their status. This gives you full control over all aspects of your projects from start to finish, from planning through execution and completion. The system also offers real-time data so users can make decisions based on accurate information rather than estimates.
4. Effective assets management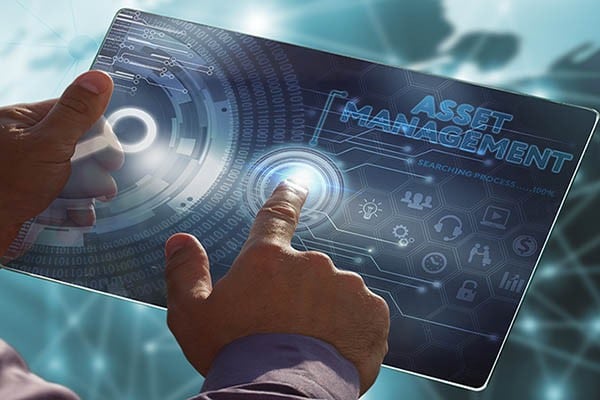 HashMicro's Mining Software also comes with a useful asset management feature that helps you manage all your assets in one place. You can take care of all your assets without much effort. This module also allows you to track their usage, maintenance history, and repair costs. Therefore, it can help you track your assets' depreciation and take the necessary steps to increase their efficiency.
Also read: An Overview of Mining Industries: Types and Financial Concepts
Modules of ERP Software for Mining Companies in Singapore
HashMicro offers a comprehensive suite of integrated modules that allow you to connect your mining operation. The following are the five main modules that make it possible to manage all aspects of the mining process in one place and in real-time:
1. Project management system
The project management module can be used by all companies involved in mining, from individual miners with a small setup to large-scale mining farms. It allows you to organize your team members and tasks, schedule them and report on progress. This system will help you keep track of everything from production rates to employee performance metrics.
2. Cargo management system
This module ensures that all cargo is correctly stored and transported per legal requirements such as customs clearance, packing, and labeling specifications. In addition, this module also provides a way to track shipments from pickup to delivery, as well as monitor the contents of each shipment and ensure that it arrives safely at its destination.
3. Asset management system
This module provides an overview of all assets owned by a company or an individual miner (including their current status). The asset management system also allows you to set alerts so that when something happens with an asset (e.g., it needs maintenance), you receive an alert immediately, allowing easy access for tracking when an asset needs repair or replacement.
4. HRM system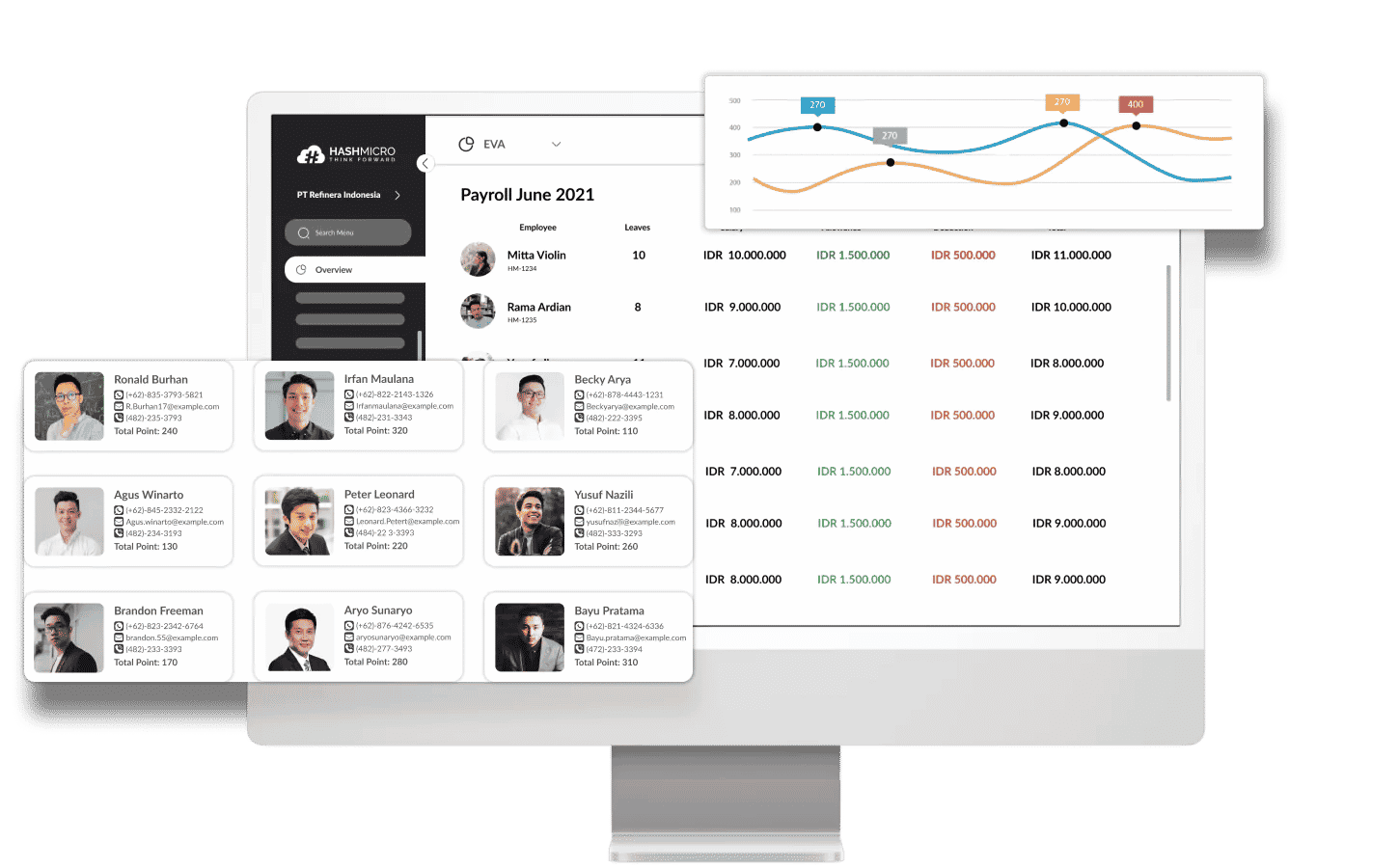 HashMicro is renowned for providing high-quality mining software, and our HRM system is central to that effort. If you want to ensure your miners are performing well, this user-friendly system will allow you to monitor their performance at any time. With this module, you can also manage your miners' payroll and tax payments flawlessly.
5. Accounting system
The accounting module allows you to track all your income and expenses from one central hub to quickly see how much money you have made or lost during any given period. You can also use this module to generate reports for external parties such as investors or tax agencies so that they can see how well your business is performing financially.
Features of ERP Software for Mining Companies in Singapore
HashMicro's mining software is designed to provide the best possible returns on your investment. It offers the following features:
Data integration.

Our system works seamlessly with all the applications your company is currently using. Therefore, you can integrate data from various systems. 

Easy to use interface

. Our mining software has a simple, easy-to-use interface that allows you to start mining quickly and easily.

Customizable settings

. You can customize your settings depending on your specific needs and requirements.

Mobile app support

. Our mining software also supports mobile apps so you can monitor your mine operations from any device, including tablets and phones.
Conclusion
Mining software became necessary because of the sheer amount of machinery required to keep a mine operational. There are many moving pieces and different people involved when it comes to mining, and communicating with each and keeping everyone on the same page is a difficult challenge. This is where mining software comes into play.
With HashMicro's robust Mining Software, you can keep track of all your mining business activities in one place. Additionally, a reliable way to track your operations is crucial in the mining industry, where you are facing ever-changing regulations. Our scalable software makes this possible, so you can support growth as your company expands. Fill out the available form now and take your mining company to the highest efficiency level.
Also read: 9 Reasons Why It's Important to Use Mining Management System