In this digital era, there's a term defined as a key opinion leader (KOL). Many marketing professionals believe that the word plays a role in supporting a marketing strategy's efficient implementation. Marketing trends and tactics have evolved as time and technology have progressed. Many businesses have decided to use key opinion leaders instead of billboards or banners printed on the street to promote a brand.
Because key opinion leaders (KOL) are crucial in today's marketing environment, many businesses strive to find the best key opinion leader. KOL's activities often lead their followers to alter their minds about anything because of their words and behaviours. Let's look at the significance of key opinion leaders in the company and identify the main components in the article below.
Read more: Are Freelancers Equal to Unemployment?
Table of Contents
The Definition of Key Opinion Leader (KOL)
A key opinion leader (KOL) is a person who has a substantial influence to influence a group of people due to their credibility and personal branding. The more the impact, the more effective the methods used by the KOL to gain the audience's confidence. A person referred to be a key opinion leader if they possess expertise or competency in a specific area.
All key opinion leaders are respected in their respective communities, and their views are appreciated. They are trusted as genuine people, not simply as public figures representing businesses. Therefore, they often come from a range of backgrounds, including politicians, celebrities, and homemakers. So, to get the most out of your KOL, make sure you pick the appropriate one for your brand's requirements. 
Types of Key Opinion Leader (KOL)
The kind of KOL is split into five tiers depending on the number of followers, even though the definition is continuously changing. The more followers a KOL has, the more valuable their skills become. This may have an impact on a brand's marketing success. The five kinds of KOLs are as follows:
Mega influencer: An individual with more than 1,000,000 followers. This is the highest KOL category compared to the others.
Macro Influencer: An individual with more than 100,000 followers. Macro Influencers are the second-highest KOL level.
Micro-Influencers: This KOL category has more than 10,000 followers. This type of KOL has a closer relationship and interaction with its followers.
NanoInfluencer: Category KOL with followers more than 1,000 users. This is a KOL who has just recently begun their career. These Nano Influencers are generally capable of increasing brand recognition.
The Differences between Key Opinion Leaders (KOL) and Influencers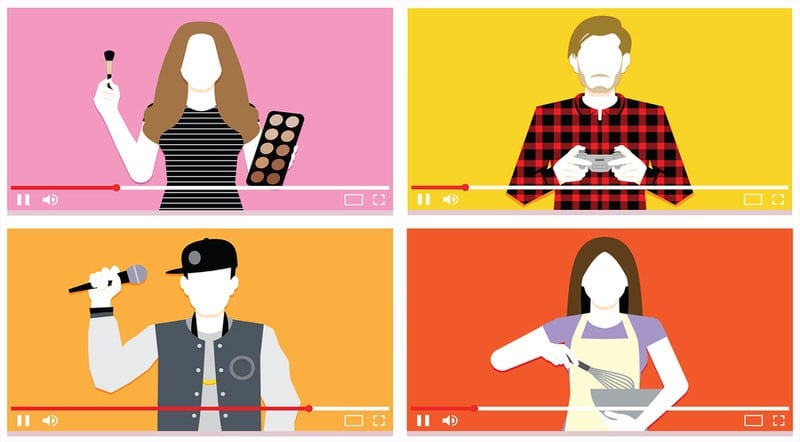 Although both have the goal of promoting a product or service, key opinion leaders and influencers have significant differences in terms of their expertise. Here are some of the differences:
1. Their range of abilities
An influencer is someone who has a large social media following. As a result, an influencer is often trusted to promote a business through their social media channels. It is simply that influencers lack expertise in product knowledge. In contrast to KOLs, they are experts in a particular area. Their opinion regarded as legitimate according to their understanding of that field.
2. Communication with the audience
KOLs tend to be one-way communicators, rarely responding to their followers' remarks. Influencers, on the other hand, are two-way communicators due to their audience engagement.
3. The media applied
When it comes to media, one of the most significant differences between KOLs and influencers in the platform, influencers are recognized using social media more often to promote themselves and businesses with those they have worked with. Meanwhile, KOLs are increasingly visible at events or on conventional media platforms such as television and radio.
How to Choose the Right Key Opinion Leader for Your Business
1. Identifying KOL who are relevant to your business
Businesses often choose KOLs based on their knowledge of the brand they promote. The marketing team will also decide on KOLs who create material that is consistent with the company image. For example, a business that sells ready-to-eat food chooses to promote the product with the help of a well-known chef since the product linked to the culinary industry.
2. Analyzing the number of followers
Even if a KOL's media does not primarily use social media, as only influencers do, it is never a waste to select key opinion leader with a large social media following. Of course, having more followers will increase a KOL's value.
3. Analyzing KOL engagement rate
One of the essential factors to consider when evaluating a KOL's success is the engagement rate. The total number of comments, likes, and follows on social media profiles that used to calculate the engagement rate. Therefore, this is done to determine the scope of a key opinion leader's impact and engagement with the target audience. The greater a KOL's engagement rate, the better things could happen for the business.
The Importance of Key Opinion Leaders for a Company
A positive working relationship between the business and the KOL will, of course, provide positive outcomes for the company. As a result, enlisting the help of a KOL is the most effective method to raise brand awareness for your product. Here are some reasons why KOL is important for your business:
1. Boost the awareness of your company's brand
Firstly, improving the brand awareness of your company's goods will make them more widely recognized to the general public, resulting in a rise in brand awareness that goes beyond the objective. It's not a massive deal if non-targeted products aren't purchased right away since promotions have opened up the possibility of future product purchases.
2. Increasing the consumers reach
One of the keys for businesses to reach a broad audience with different advertising efforts is a high marketing budget. In fact, by using KOL, companies will be able to more easily identify their optimal target demographic and reach a more significant proportion of prospective consumers than ever before.
3. Differentiate your product from competitors
This is a good option for those of you who have a lot of competitors' goods. A KOL who has a good influence on your brand has a far more significant impact. Compared to rivals' goods, it shows to inspire hundreds, if not millions, of people to purchase your product.
4. KOL can increase the credibility of a brand
Lastly, Key opinion leaders may assist a company to become more focused on optimum development and productivity. All comments and actions performed while marketing a business's goods will seen as favourable and offer an excellent opportunity to get more followers. This is one of the reasons KOLs should be regarded as a party that may boost a brand's reputation.
Conclusion
A key opinion leader (KOL) has enough influence to help a company or business promote a product. About advertising, key opinion leaders may improve and increase public confidence in a company's or business's product name. Accordingly, With KOL You can more readily choose the appropriate marketing plan for your company if you understand what a key opinion leader is and how they vary from influencers.
To help your business or corporation expand, you'll need to use HashMicro's Cloud-Based ERP Software to automate various aspects available for several types of companies. That way, you can effectively maximize the company's marketing activities and make more accurate decisions with the most advanced software for business management.
Related articles: