As businesses strive for efficiency and accuracy in their financial operations, one crucial aspect that demands careful attention is invoice accounting. Efficiently managing invoices, tracking payments, and maintaining a clear overview of financial transactions is vital for maintaining healthy cash flow and driving business growth. Fortunately, in today's digital era, the advent of innovative invoice accounting software has revolutionized the way businesses handle their invoicing processes. 
By automating tedious tasks, streamlining workflows, and providing real-time insights, invoice accounting software is empowering businesses to take control of their financial operations. Read on to explore the top 10 invoice accounting software available in the market and decide which one aligns with your business objectives.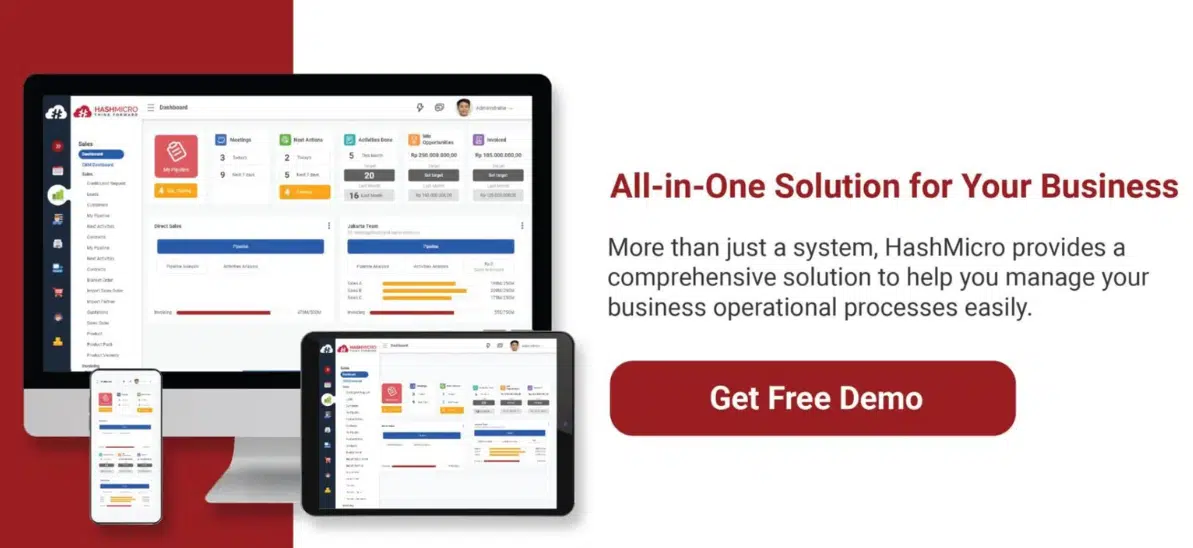 What is Invoice Accounting Software?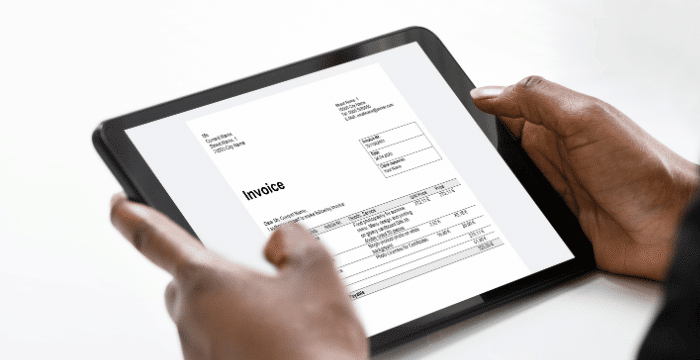 Invoice accounting software is a powerful tool designed to streamline and automate the invoicing and accounting processes for businesses. It serves as a digital solution that eliminates the need for manual data entry, reduces human error, and accelerates the entire invoicing cycle. This software provides businesses with a centralized platform to create, manage, and track invoices, enabling them to maintain accurate financial records.
At its core, invoice accounting software simplifies the process of generating professional invoices. These invoices can be tailored to include all relevant details, such as customer information, products or services rendered, quantities, prices, taxes, and payment terms. 
Key Features of Invoice Accounting Software
Invoice accounting software offers a range of key features that enable businesses to streamline their invoicing and accounting processes. Here are some of the key features that make this software invaluable for businesses:
Automated invoice generation
Firstly, automated invoice generation is a fundamental feature of invoice accounting software. It eliminates the need for manual invoice creation by automatically generating invoices based on predefined templates. This feature saves time and reduces errors that may occur during manual data entry. The software can pull relevant information such as customer details, product descriptions, and quantities from the system's database or linked CRM software.
Invoice customization
Next, invoice customization allows businesses to personalize their invoices according to their branding requirements. As a result, you can easily customize the layout, color scheme, logo placement, and font styles to align with your brand identity. This customization feature ensures that your invoices reflect your brand's image as well as maintain consistency across all communication with your customers.
Online invoicing and delivery
Finally, invoice accounting software enables businesses to send invoices electronically, either through email or by providing access to an online portal where customers can access and download their invoices. This eliminates the need for printing and mailing paper invoices, reducing costs and environmental impact. Online invoicing also enables faster delivery, allowing customers to receive invoices instantly as well as facilitating prompt payment processing.
The Importance of Utilizing Invoice Accounting Software for Your Business
Efficient management of invoices poses significant challenges for businesses. Manual invoice processing can be time-consuming, leading to delays in payment collection and affecting cash flow. Moreover, the risk of human errors in data entry and calculation can result in inaccuracies, causing financial discrepancies and strained customer relationships. To overcome these challenges and ensure streamlined operations, businesses should consider implementing Invoice Accounting Software. 
By leveraging such software, businesses can automate and centralize their invoicing processes, resulting in improved efficiency and accuracy. This automation not only reduces the administrative burden but also enables businesses to maintain up-to-date and organized financial records. Additionally, the software allows for better cash flow management and timely collection of payments. 
10 Best Invoicing Software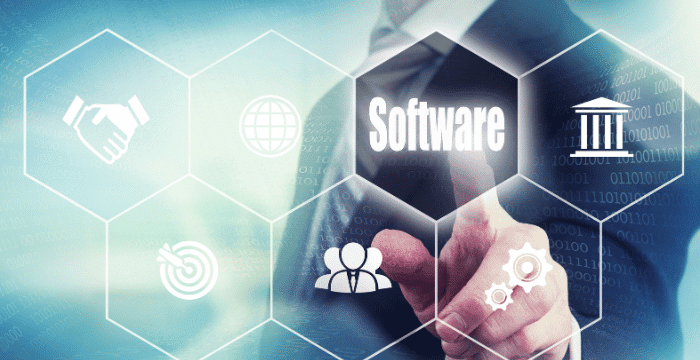 The advent of technology has revolutionized the way businesses handle their invoicing tasks, allowing for greater accuracy and speed. Below, we have compiled the 10 best invoicing software solutions available in the market today to assist you in finding the perfect invoicing software that aligns with your specific needs.
HashMicro
Starting with our top recommendation, HashMicro is an invoice accounting software that can be tailored to meet the specific needs of businesses across various industries. It offers a range of advanced invoice management features, from invoice generation and tax discount and management to real-time invoice reporting. Additionally, it is capable of integrating with accounting and inventory software.
One of the standout features of HashMicro is its seamless integration with the Peppol network, in addition to CRM-Sales and purchasing system. Peppol itself is a global interoperability framework. By leveraging this connectivity, the software enhances efficiency by accelerating invoice delivery, facilitating prompt payments, and ensuring a healthy cash flow. 
QuickBooks
QuickBooks is a popular invoicing software that offers a wide range of features for small and medium-sized businesses. It allows you to create professional invoices, track payments, and manage expenses. Additionally, QuickBooks provides multiple currencies transactions, which can be essential businesses operating in international markets. 
Zoho Books
Zoho Books is a comprehensive online accounting software solution. The software encompasses essential functionalities such as invoice creation and delivery, expense tracking, bank account synchronization, and mobile accounting accessibility across all devices. With its user-friendly interface, ZohoBooks enables businesses to have a quick, real-time view of their final health.
Xero
Xero is a cloud-based invoicing accounting software designed for small businesses. The features that the software offers include automatic bank reconciliation, expense tracking, and multi-currency support. With Xero, you can easily create and send customized invoices, manage inventory, and generate financial reports.
Sage
Sage is a leading accounting software provider that includes robust invoicing capabilities. It provides a suite of features to manage invoices, such as customizable invoice templates, automated billing, and revenue recognition. Its standout capabilities are the integration with Microsoft Office 365, as well as the robust security features to protect your financial data.
Wave
Next, Wave is free accounting software that includes invoicing features, making it an excellent choice for small businesses. It allows businesses to create professional invoices, track payments, and manage customer information. Like other options, Wave also offers features like expense tracking, bank reconciliation, and financial reporting. While it's free to use, there are optional paid add-ons available for additional features like payroll and payments.
Kashoo
Kashoo is an invoice accounting software that has gained recognition as one of the top choices for any small business. It provides a range of features specifically tailored to invoicing. Users can easily create professional-looking invoices with customizable templates, add their company logo and branding, and include payment terms and details. Additionally, it supports online payment integration, thus convenient for clients to settle invoices electronically.
Invoice2go
Invoice2go is a mobile-friendly invoicing software that allows you to create and send invoices instantly. The software consists of a set of basic features for billing, such as multiple payment options, expense management, and invoice status tracking. With Invoice2go, your customer will have versatile payment options, enabling them to settle their dues conveniently through bank transfers, credit cards, debit cards, or PayPal.
Zervant
Zervant is a free invoicing accounting software provider for small businesses and freelancers. The software is easy to navigate and understand, making it accessible to users with varying levels of accounting knowledge. Additionally, the intuitive dashboard provides a clear overview of your invoicing activities, allowing you to easily track invoices, payments, and outstanding amounts.
Plooto
Finally, Plooto Capture offers a comprehensive set of features for efficient invoice management. One of the key features of Plooto is its seamless payment integration. The software allows you to send invoices to your clients and offers various payment options, including credit cards, Automated Clearing House (ACH) payments, and electronic fund transfers (EFT). This flexibility provides convenience to your clients and facilitates faster payment processing, ultimately improving cash flow for your business.
Conclusion
Finding the right invoice accounting software is crucial for streamlining your business operations and ensuring accurate financial management. The top 10 invoice accounting software options mentioned above vary in terms of features, pricing, and target audience. It is important to consider your business needs and budget when selecting the most suitable one for your invoicing and accounting requirements.
With its advanced functionalities and customizable options, HashMicro's e-Invoicing Software stands out as the leading choice in the realm of invoice software solutions. Incorporating the system in your business allows you to save time, reduce errors, and improve financial efficiency. Schedule a free demo now and experience the difference that HashMicro's software can make for your business.