The mining company activities have both positive and negative consequences. The positive impact of these activities contributes to increased local revenue, job creation, foreign exchange donations, job creation, and other benefits. While the negative impact is that the presence of mining resource deposits naturally interacts with and is related to their habitat environment, such as soil, water, and plants. As a result, one of the unavoidable consequences of mining these deposits is environmental degradation.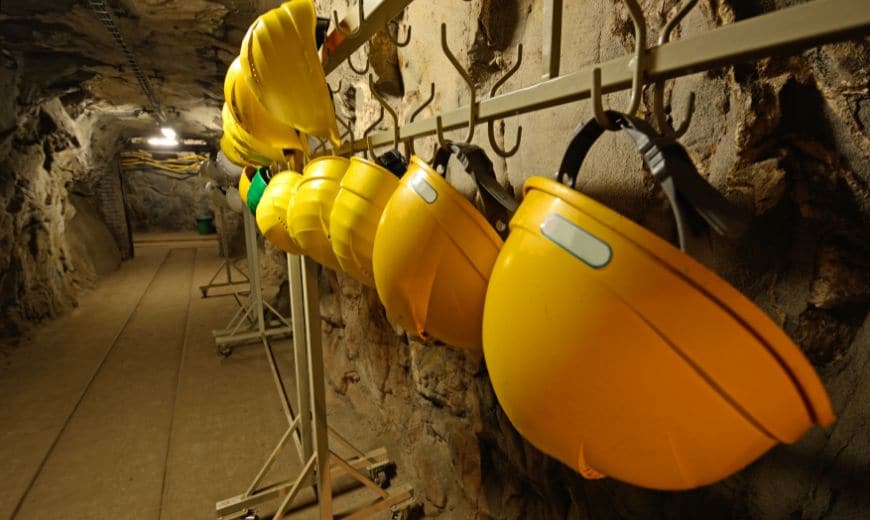 It is also critical for a mining company to reduce the risks that will have an impact on the surrounding environment. One way to maximize mining production and streamline the process is by using HashMicro mining software. Download the mining software pricing plan before starting to use a mining system from HashMicro. If you want to learn more about how to maximize the mining process using HashMicro mining software, you can read the following article! 
Download Now : HashMicro's Mining System Pricing Scheme Calculations
Related Articles : An Overview of Mining Industries: Types and Financial Concepts
Why Should Mining Companies Use Hashmicro Mining Software?
The high cost of production and the complexity of the mining process encourage mining companies to seek other, more efficient solutions. You should use HashMicro Mining Software to implement the best solution. Because its use can adapt to company needs, the software can help streamline production processes and mine operations.
1. Full control over the project
The use of Mining Software in mining businesses can assist you in gaining complete control of the project, allowing you to be more effective in mitigating risks. This is due to the fact that mining software includes features that allow you to track the production process in real time. Furthermore, the process of creating a project schedule becomes simpler and results in a comprehensive project report.
2. Simplify financial procedures
As we all know, the mining industry necessitates a significant investment in order to be successful. Using the right Mining Software can help you streamline your mining company's financial management process. This is due to mining software's ability to provide accurate financial estimates for businesses, track profits or losses on projects, and generate financial reports instantly and comprehensively.
3. Efficient staff management
HashMicro Mining Software also has features to efficiently manage human resources in the company. The mining business requires a lot of human resources and this makes it difficult for the company to control all the work of the existing staff. Several things can be done using the software, namely mining companies can monitor employee KPIs more easily and calculate salaries automatically according to the KPIs achieved. In addition, the software also helps to simplify the employee recruitment process so that it can be faster. Apart from that, you can also use the best HRM system from HashMicro to be able to control the KPI of the workers.
4. Effective asset management
Mining companies can effectively manage assets by using HashMicro Mining Software, which includes features for monitoring company assets. Furthermore, the location of the company's assets can be easily tracked, and a centralized asset database is available. Furthermore, the system can accurately calculate depreciating assets.
5. Resource Allocation and Project Management in Mining Companies
One of the most important aspects that determine the smooth operation of the mining process in mining companies is project management and worker allocation. Sometimes projects cannot be properly monitored, and resources that are dispersed in various locations are out of reach, making various constraints difficult to predict and mitigate. Every project's progress can be easily tracked with ERP software, and managers can learn which workers have not been distributed to work sites, which workers are most competent to do job A and which are competent to do job B, what delays have occurred, and so on.
6. Improving Transportation & Logistics Efficiency
The operation of a mining project is also dependent on transportation and logistics, so both must always function properly. ERP software includes features such as driver management, transportation route planning, cargo management, transportation ordering, and others that aid in the smooth operation of transportation and logistics. As a result, HashMicro's Mining Software is critical for businesses to support their performance.
7. Managing Mining Company Assets More Effectively
Mining companies have a wide range of equipment that must be properly managed. If this equipment is damaged, the mining project may be put on hold. Asset maintenance can be scheduled automatically using the Asset Management System from HashMicro. When the maintenance schedule is approaching, the asset manager can even receive a reminder. Furthermore, asset management can perform inspections and record the results in a centralized database. Download the best Asset Management Software price calculation scheme from HashMicro.
Download Now : HashMicro's Mining System Pricing Scheme Calculations
8. Facilitate Employee Evaluation & Payroll Management
The number of miners makes it difficult for companies to monitor their performance. Managing the salaries of mining workers is also difficult because the salary may be based on hours or days worked, attendance, and achievement. This necessitates careful monitoring. This system will make it easier for businesses to carry out supervision.
9. Keeping Your Mining Company Finances More Controlled
ERP systems assist in lowering operational costs by reducing unnecessary purchases, activities, and labor use. The accounting module in the ERP system allows you to accurately predict your income and expenses. This system also helps you manage your budget more wisely. It tracks every dollar that comes in and goes out so you know where you can save. 
Conclusion
Mining companies are quite complex in their operations, which is why the management of mining companies takes so long. This also leads to inefficient implementation by mining companies. As a result, it is critical for businesses to use HashMicro mining ERP software. HashMicro ERP software is superior because of its comprehensive features and ease of use. To find out more about the HashMicro Mining Software price calculation scheme, you can download it first at the following link!
Download Now : HashMicro's Mining System Pricing Scheme Calculations