The number of vehicles in big cities like Jakarta, Bangkok, and Manila continuously increases from time to time. In 2014 alone, the number of two-wheeled vehicles in Jakarta reached 13,084,372 units. This phenomenon makes a lot of people interested in the prospect of a motorcycle repair shop.
Unfortunately, of the many motorcycle repair shops available, only a few use repair ERP softwares. As a result, not many repair shop owners realize that the system can help them improve their services' quality. 
Using ERP Software can keep all your company data, from the employee, financial, and other important information, with the best security system. Also, Every information from sales, stock of goods, expenses, and income to employee data can be accessed anytime and anywhere. And allows users to design, manage, and track data transfer processes between systems that can be customized.
Here are five reasons why a motorcycle repair shop entrepreneur needs to use repair management software:
Table of Content
1. Speed up the customer's motorcycle repair time
One of the reasons that make a customer never show up anymore in your repair shop is that your shop takes too much time on the repair. The delay in reparation did not come from the mechanics but because of the convoluted administrative work.
The administrative work in question includes manually checking the warranty, taking too much time when ordering spare parts from vendors, and many others. As a result, the repair time for one motorcycle becomes longer than it should.
With repair management software, you can automate various administrative work to shorten the repair time. Customer retention also increases with the better service provided.
2. The motorcycle shop inventory is well maintained
You could say that the most detrimental to the motorcycle repair shop owner is unmonitored inventory. Unfortunately, spare parts without authorization and dishonest staff are pretty standard in this type of business.
Therefore, you need repair management software. Integrating an inventory management system into the repair management software is essential to optimize stock and assets monitoring. The system can help you track each item in the inventory in real-time.
3. Automate repetitive tasks
Making financial reports, stock taking, and stock reordering from vendors is frequent in a motorcycle repair shop. Unfortunately, this work is often time-consuming and susceptible to human error when you still do it manually.
The repair management system can help workshop operators automate these tasks. For example, the software can increase financial statements accuracy, reduce the time for stock take, automate stock reordering, and many more.
Related article :
10 Reasons why project management is a core module for construction ERP
7 Effective Ways to Manage Construction Employees
4. Adjust your mechanic priorities easily
Repair management software makes it easy to create work orders for your mechanics. With the software, you can set the priority levels based on customer tickets. For example, one work order can get a higher priority if it is close to the deadline.
This ticketing system is helpful for shop owners to regulate the work rotation of each mechanic. As a result, this workload becomes evenly distributed, and no staff will feel that his work is too much or too little.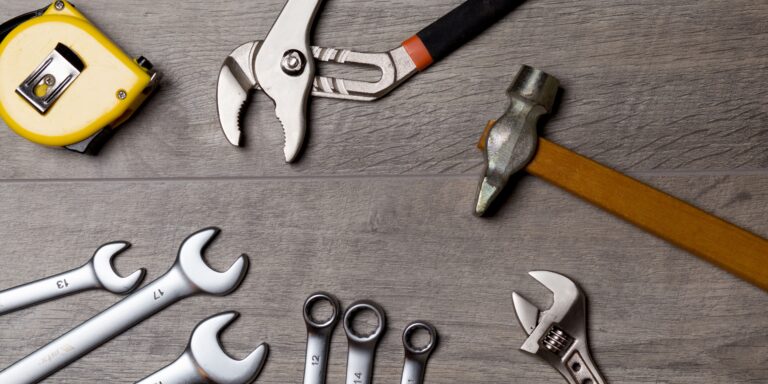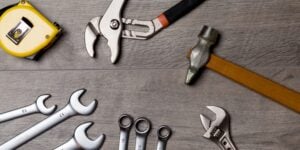 Source : www.canva.com
5. Automatic notifications
The system can notify the customer that the workshop has already completed the repair from the customer side. Not only that, information about additional costs, parts purchases, and so on can also be informed to customers automatically via email or WhatsApp.
The system will also send invoices to customers. The system also provides flexibility for payment methods. For example, customers can choose to complete payment in cash or non-cash through a debit/credit card and various other payment services.
Conclusion
The motorcycle repair shop is a profitable business, nonetheless. Accompanied by repair management software can help you streamline your business processes. Provide the best after service for your customer with Repair Management System from HashMicro.
So improve your service speed and increase customer retention. Determine the warranty's expiration date of the repaired product and track the warranty easily from the system. Notify your customer if there is an additional fee, spare part purchase, or when the repair is done.