Digitalization causes numerous changes in various industries. Every industry requires a system that transports and stores goods. In recent years, logistics startup companies have developed innovations to digitize the moving and storage of goods to automate business management. Logistics startups provide robotic assistants to warehouse and retail workers, build self-driving and delivery vehicles, and create software that allows large and small businesses to automate and save money on logistics costs.
Booking Software provides solutions for automation processes in logistics because booking will make it easier for your customers to make the ordering process in a short time, from transportation startups that deliver food with robots to software companies that allow clients to track products across any delivery medium anywhere in the world. HashMicro provides a booking system that allows your company to automate its operations. If you are interested in the success of your business, here is a Booking System Pricing Scheme.
What is the Booking System?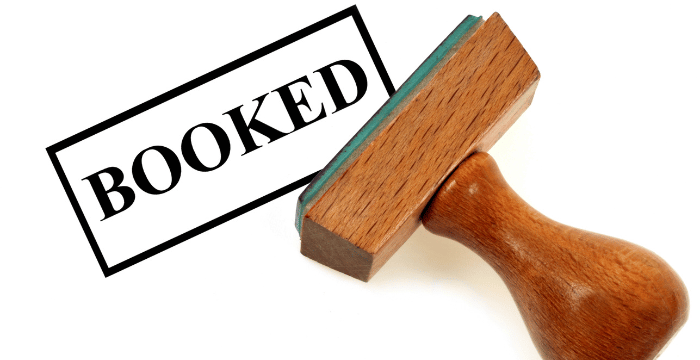 The best booking apps do more than just give clients a list of available times when they can come for a meeting, treatment, or service. Using the best booking software will automate your reservation system, which can confirm the booking automatically. The booking system will send automatic confirmation and email/SMS to both parties involved so that the service provider can set the time slot booked. Similarly, alerts and reminders also go to the ordered client, which can set the time. If both the client and the service provider keep their time, all appointments will go on schedule smoothly.
The booking system has various features that are easy to use and very profitable. The system will automatically give a reminder if the service provider is not available in the city the reservation is made. The system will also remind promptly. This increases customer satisfaction, and they will keep returning to the same service provider as long as the service is of good quality. Therefore, a booking system integrated with Cloud ERP software will make it easier for you to streamline your work by facilitating communication, centralizing payments, and managing staff.
What are the Main Features of the System?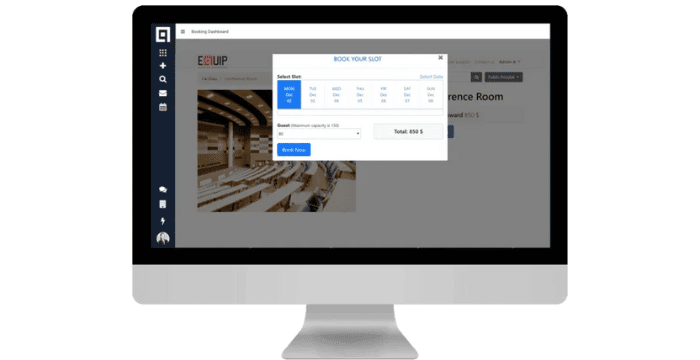 The booking system has various features that are very beneficial for your company. Following are the main features of HashMicro Reservation Automation Software:
1. Online booking management
Online booking management in this system provides information regarding reservation availability. The system will provide other options if no reservation is available. This will significantly facilitate customers to make reservations efficiently and quickly.
2. Timeslot management
The service provider can set the time slot here, which will be charged to the client. It is up to the service provider to set the time slot pattern. Time slots can be set hourly, every day, every two weeks, depending on the profession and the availability of the service. Some consultants may charge hourly or every 2 hours as well. So if clients feel they need 2 hours and an hourly time slot, they can book two consecutive available time slots.
Also read: 5 Benefits of Booking Software for Medical Equipment Rental Business
3. Appointment request
The booking system provides a feature to be able to request an appointment. Customers can quickly request an appointment and will automatically be notified when one is available.
4. Online reminders
The booking system provides online reminders for customers so that you can avoid cancellations from customers with this feature. This feature can serve your customers well & professionally.
5. ROI tracking
The ROI feature provided can assist you in tracking each item/service, making ROI calculations more accessible and efficient. The ROI feature provided can assist you in monitoring each item/service, making ROI calculations more accessible and efficient.
6. Multi-tiered pricelist
The booking system involves features that allow customers to choose from various package options. With a variety of pricelist options, this feature can boost your sales.
What Benefits does a Booking System for a Logistic Startup Have?
With the various features provided, it provides many benefits for your logistics business. The following are the various benefits:
1. Prevent absenteeism
The booking management will help you to remind customers about their booking. Reminders can be in the form of notifications via applications or emails. This reminder is very beneficial for customers because they must have a busy schedule that accidentally forgets things that have been scheduled. Online booking systems can reduce customer absenteeism by sending push notifications to your customer's mobile screens or sending text messages or phone call reminders in the days leading up to their appointment.
2. Simply and very easy
With the development of software, you are making websites with various useful features, such as booking system applications that are easy to make today. However, if you don't like the job, you can always pay an app provider to get a highly efficient booking app for your business. 
3. Give your customers more flexibility.
Order flexibility can be obtained with a booking system integrated with ERP software. Customers will significantly benefit from this efficiency. With booking management, customers can place orders directly online rather than if they place orders in person or over the phone. The flexibility of this system allows customers to change booking dates or cancel ahead of time, which prevents no-shows and simplifies the booking process for you and your customers.
4. Useful data collection tool
In this booking system, much data allows it to be beneficial for your business. So this will enable you to analyze previous orders and create new strategies for your business. You can also track your overall earnings and absence, which will help you improve when needed.
5. Increased efficiency
Efficiency is essential in running a business. Moreover, with significant technological advances, various systems provide efficiency in work. Online booking management in your business eliminates hiring workforce members to handle orders. Your system will automatically schedule bookings and is smart enough to prevent double bookings. Your team will benefit from continuing with essential tasks without wasting time with admins to organize and catch up on bookings.
6. Constant accessibility
The booking system will work all the time automatically. Even if some staff has timed out, your online booking system can continue to take bookings throughout the day. This gives you a greater chance of targeting busy customers who can only place orders during certain times of the day.
Also read: 6 Tips for Optimizing Customer Experience in Your Service Business
Conclusion
A booking system integrated with a cloud ERP System helps you manage your logistics business. Where there is high competition in every industry, the booking system will keep your business growing. This cloud-based software has various features that allow users to increase its value. Not only that, but logistics business owners will also get multiple benefits from the efficiency of the booking system.

HashMicro's Booking System provides the best solution for your logistics business. This system will optimize your customer service and give customers the convenience and speed to place online orders. If you are looking for a booking system, HashMicro is the best solution. Feel free to request a free demo of booking software from Hashmicro.