Are you running a medical equipment rental business? If so, you might want to consider using Rental Management Software to streamline your business operations. Not only managing but this system also helps you increase revenue.
This article will discuss the six benefits of the Rental Management System in the healthcare industry. 
Table of Content
Automate booking processes and inventory tracking the medical equipment rental business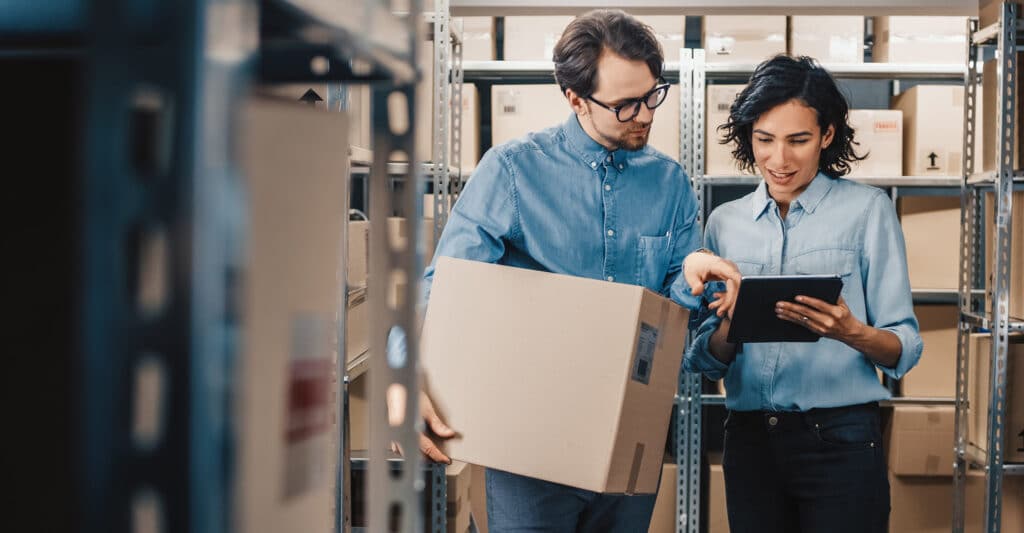 As your business grows, it will be more difficult to manage the inventory and booking manually. Either using Excel or paper, your tasks are prone to human error. That's why you need inventory management system to monitor stock transfers, estimate inventory requirements, and optimize stock management across multiple locations.  
You can see all the booking schedules from the calendar and check if the items requested are available, rented out, or reserved. The system will prevent you from booking the same item in the same period. 
Moreover, you can also track inventory accurately. You can use barcodes or QR codes to identify product specifications and locations. The barcodes streamline check-in and check-out processes and help you check the equipment's condition. 
For example, you rented out 10 wheelchairs to four different places. It turns out only six wheelchairs returned. With the booking system, it is always easy for you to track their real-time location. 
Help you sell online
Do not limit your medical equipment rental business to brick-and-mortar. You should expand it digitally to reach more customers. You will need a website that is easy to navigate, high-quality pictures, specifications, and a Booking System. 
A booking system that is integrated with other systems (ERP) allows you and your customers to:
Select a branch to pick up the item
Log in and record customers' behavior on your website
Make a reservation
Choose a payment method
Ask for a cancellation
Print an invoice
Schedule maintenance to improve the services of the Medical Equipment Rental Business
You are handling expensive and complex equipment that is strictly bounded to regulations and warranty. Therefore, you cannot neglect this area and should continuously ensure the equipment meets compliance and exact calibration. 
With Rental Management Software, you can arrange maintenance schedules and receive notifications for it to optimize equipment operation. Plan ahead and monitor the status of each item so that you never miss maintenance. 
In addition, you can also track the maintenance history of each item to decide whether the maintenance is necessary or not. For example, you have a CT scan machine that requires expensive maintenance. With the system, you can decide if it's best to purchase a new one instead of going through a new machine. 
Provide flexible pricing and discounts to increase the medical equipment rental business
No customer is alike. The requirement for a customer who rents a wheelchair because of a stroke will be different from a hospital that rents beds.
With Rental Management Software, you can create and manage various rates and pricing structures to meet your customers' needs. Therefore, You can create rates per hour, week, or month. Give your customers personalized promotions based on their requirements and rent periods. 
Give your customers the best options for medical equipment
Hospitals and clinics prefer to rent their equipment for many reasons. They might need it for a specific surgery, replacing a broken item temporarily, or handling a pandemic such as COVID-19. 
COVID-19 is an excellent study case. Hospitals are flooded with patients while the beds and ventilators are limited. To help the hospitals handle people in the time of the pandemic. You can offer bundles or packages of items that are usually rented together to provide an easy check-out process. You can also do upsells by offering other items that they might need.
Conclusion
The business of leasing medical equipment is certainly a promising business at this time. The COVID-19 pandemic has made the demand for medical devices soar dramatically. This is what causes this business to grow rapidly in this day and age. However, the high demand for medical devices makes it difficult for many business people to control the goods they have rented. This is what makes them need HashMicro Rental Management Software to facilitate the management of their rental goods.
HashMicro provides rental software that is able to manage your various rental items with one system. You will not track and know the health goods that you have rented. Use HashMicro software to make managing your rentals easier now!