Wholesalers will have to store goods in warehouses to buy and sell products, and many wholesalers will implement wholesale business software to keep their inventory on track. However, it is best for businesses to learn about pricing calculations of wholesale software beforehand. After considering the impact of implementing the right software, wholesalers decide to level up their game. Thus, automating daily business processes using sophisticated wholesale software is viable. 
Table of Contents
Due to Covid-19, consumers worldwide are now shifting to online shopping. E-commerce and other online platforms are increasingly becoming consumers' choices. According to a recent UNCTAD research, online retail sales would account for 19% of overall retail sales in 2020, up from 16% the previous year. With this increasing online activity, the wholesale industry is now more competitive than ever. Accordingly, companies need to level up their game to stand out from the crowd. One of the things that companies can do is utilize comprehensive wholesale software.
What is Wholesale?
Wholesale is a business that sells goods in large numbers to retailers. In other words, wholesaling is buying products in bulk and then reselling them to retailers at a higher price. The retailers will then sell these goods directly to consumers. Due to the act of buying in large quantities, wholesalers often get discounts from manufacturers. This way, wholesale businesses often buy goods at lower prices to resell them at higher prices. Storing goods in large quantities requires utilizing a wholesale system to keep control of the business. 
Moreover, a wholesaler can also mean a middleman that buys goods from a distributor and then deliver them to retailers who sell them to the end-user. Generally, wholesalers can fall into three groups or types: merchant wholesalers, brokers, or sales and distribution.  Additionally, there are two types of wholesalers: those who specialize in a single type of product or have a lot of stock that goes to stores in many different industries. Furthermore, wholesalers usually store goods for shorter periods than distributors, most often for up to six months. 
Also Read: 5 Effective Ways to Increase Your Wholesale Sales
Wholesale Distribution Software
While doing business, the process can be long and complex. Thus, doing business processes manually may take too much time. Wholesale distribution software has the ability to automate several processes. As a result, companies can save a lot of time and money because these applications can do many different things in just a few minutes. Choosing the right software for business can help your company grow a long way. 
Software for business can do word processing, payroll, inventory control, accounting, and more. Software for wholesale distributors is essentially in charge of managing the whole company's work. In other words, the use of the software is important for the organizations' automation, including the reporting functions. Accordingly, this will improve the company's efficiency in doing daily business activities. Moreover, software for wholesale distributors also reduces human errors to boost the company's effectiveness.
Business software comes in a variety of forms. Wholesale distribution software is in charge of carrying out duties. For example, the HR system is critical for managing employee and contractor payments. Therefore, wholesale businesses can also implement wholesale business software to benefit their companies more. Wholesale business software can help companies automate various trading and wholesale business operations.
Wholesale Software
Using wholesale business software is one of the ways to help wholesalers improve efficiency. Wholesale software may help businesses streamline their business processes and gain more profits. However, there are many integrated wholesale software from which you can choose. Here are some of the wholesale business software examples to better know which software suits your business more.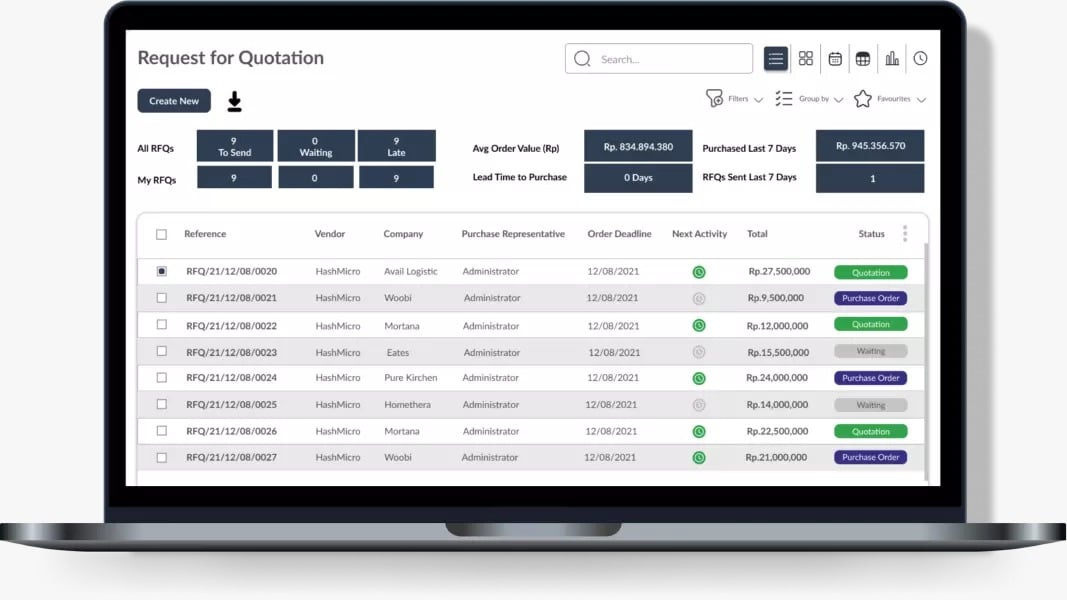 As a comprehensive cloud-based ERP system provider, HashMicro offers a wide range of products to suit the needs of many industries. Accordingly, this includes ERP solutions for manufacturing, F&B, retail, wholesale, and many more. Hash Trading & Distribution by HashMicro is the best wholesale business software to help companies significantly improve efficiency. 
HashMicro's integrated ERP software for wholesale allows companies to automate various trading or wholesale operations, such as inventory and warehousing. Companies can now improve inventory and supply chain visibility with comprehensive ERP wholesale software. Moreover, with 3D warehouse locations and barcodes connected with mobile apps, you can efficiently manage thousands of stocks in numerous warehouses.
Hash Trading & Distribution uses Pareto analysis to determine which products can bring the most profit and help you develop the best procurement strategy. In addition, it can also give you easy access to inventory data by each employee via smartphone. With these powerful features, you can integrate HashMicro's wholesale business software with other ERP software modules, such as CRM, POS, Accounting, Procurement, HRM, Inventory, and many more. 

Epicor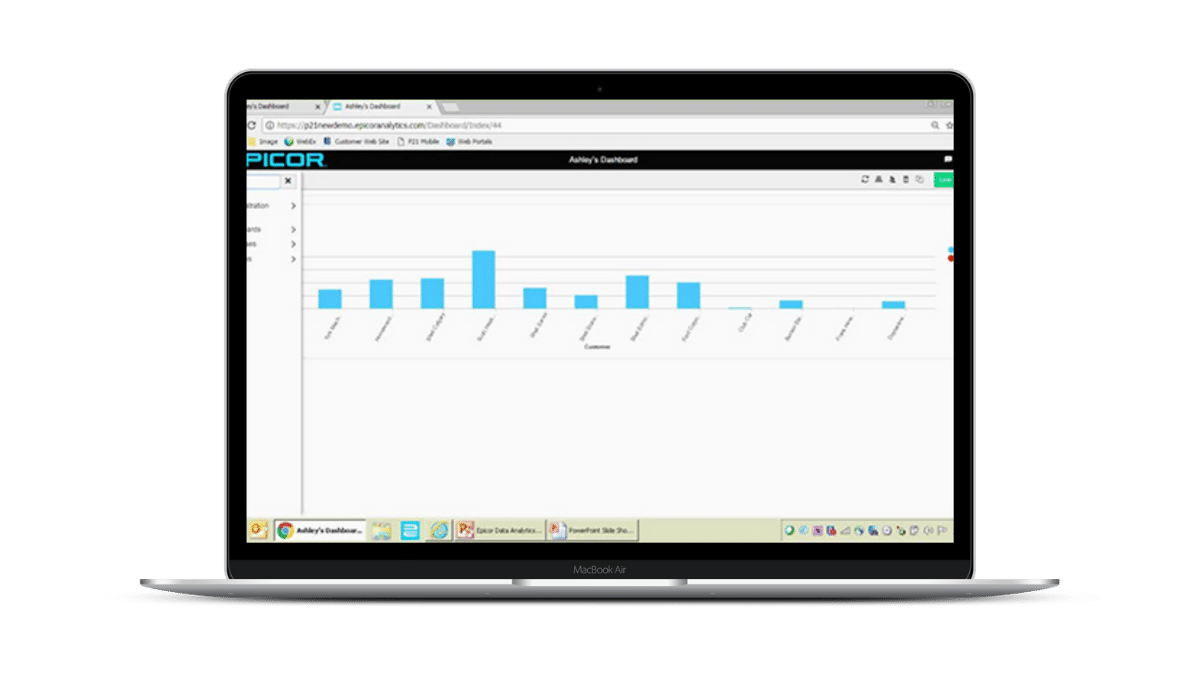 For nearly a half-century, Epicor has been developing distribution-specific software. With a close collaboration with clients, Epicor tries to include functionality into their ERP software in order to fulfill the increasing demands for your business. Moreover, Epicor offers on-premise and cloud-based ERP solutions to suit your needs.
Epicor for Distribution ERP solutions, such as Epicor Prophet 21 and Epicor Eclipse, include the primary functions of running your business in a one, simple-to-use software package. Therefore, you will no longer rely on data from various disparate platforms. With Epicor software, you have a single source for all of the important functions you need to manage your business efficiently. CRM, Sales Order Management, SCM, and Inventory Management are a few modules in Epicor software. 
Also Read: 5 Benefits of Stock Application for Wholesale Business
Acumatica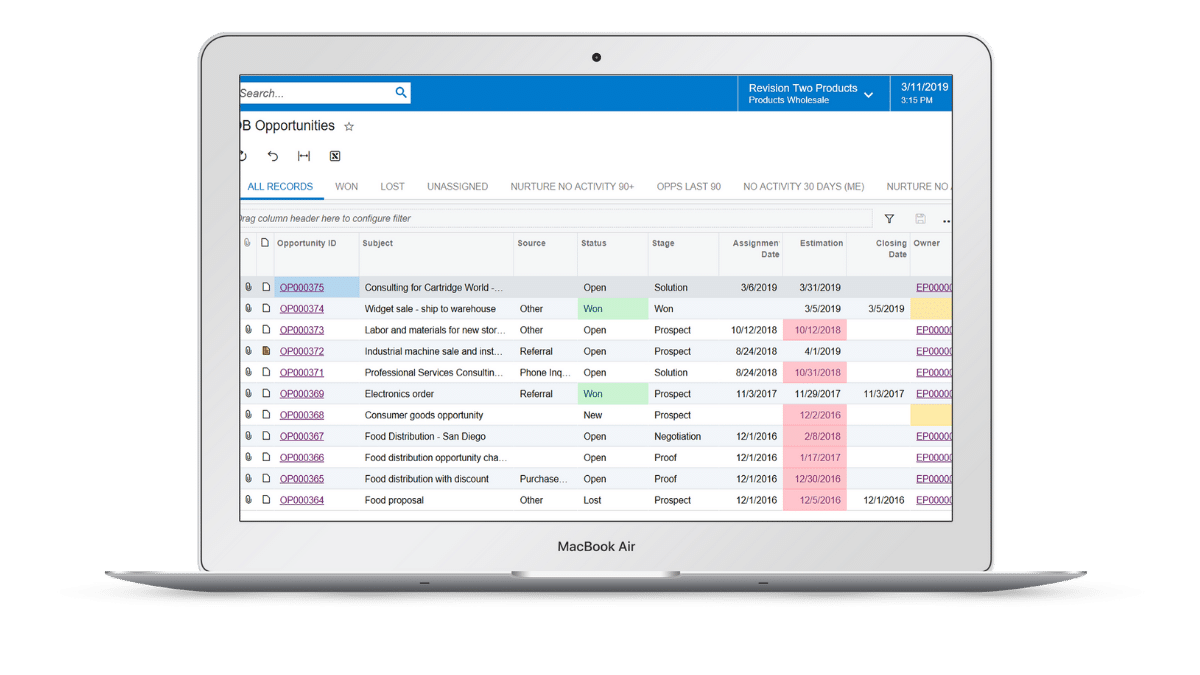 Acumatica provides an excellent user and customer experience. As a scalable and future-proof cloud ERP platform, Acumatica uses open architecture supported by the industry's top value-added reseller (VAR) network. Moreover, Acumatica Cloud ERP offers business and industry management solutions for modernizing your company and enabling it to succeed in the new digital economy. 
Acumatica Distribution Edition assists distributors in increasing sales, automating warehouse operations, optimizing inventory, and simplifying purchasing. Acumatica distributors can simplify inventory management, boost sales with flexible pricing and CRM for marketing and sales automation, and integrate document management to connect data throughout distribution. 
Oracle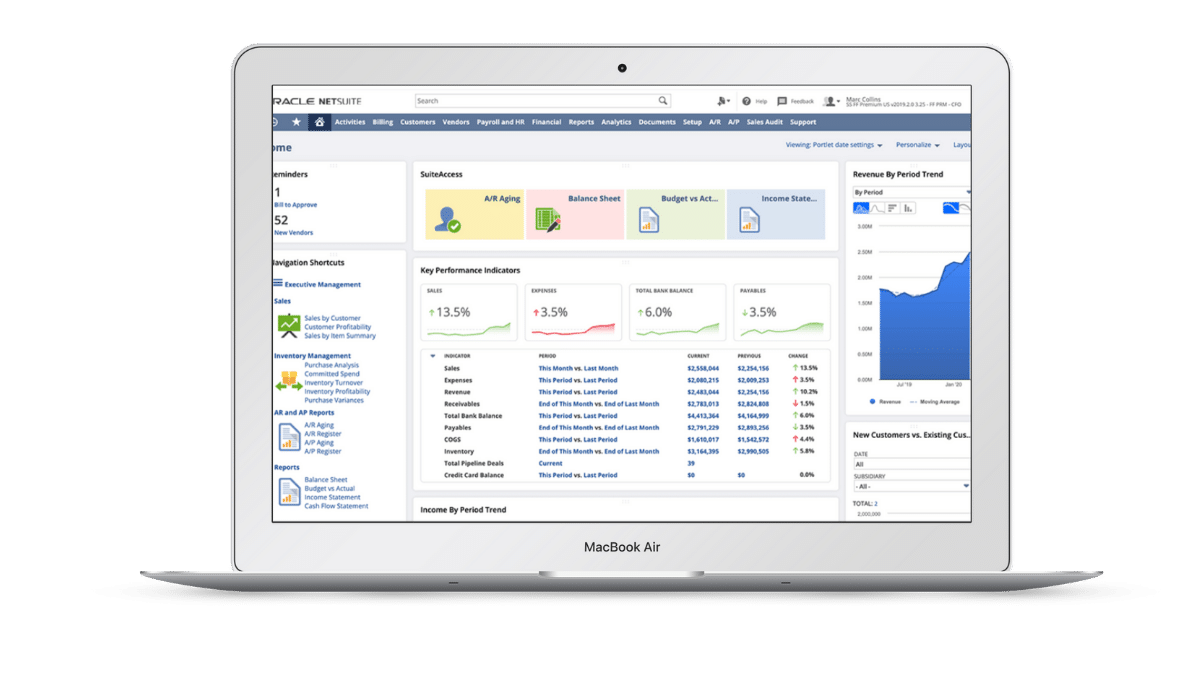 NetSuite's Oracle ERP offers a scalable solution to run your financial business processes with cloud-based technology. Therefore, Oracle enables businesses of all sizes to unleash innovation and growth by providing comprehensive financial management capabilities. Oracle includes sophisticated revenue management and billing solutions, as well as inventory, supply chain, and warehouse management solutions. As a result, companies may achieve smarter, faster decision-making.
Thousands of enterprises across all sectors use NetSuite's financial management capabilities package to manage their accounting demands. Additionally, this program expedites your financial close and offers excellent spending control, streamlines, and auditable revenue management. Oracle also ensures complete real-time visibility into the business's financial performance.
Infor Distribution SX.e
Infor Distribution SX.e is a comprehensive enterprise solution for the demands of the expanding wholesale distribution business. It integrates innovation into core skills to better service clients, beat the competition, and expand profitability. Companies can optimize all aspects of their operations using Infor Distribution SX.e or Infor CloudSuite Distribution.
Furthermore, the integration that Infor Distribution SX.e offers includes sales, omnichannel engagement, inventory and warehouse management, financials, value-add services, and more. Distributors who use Infor solutions may increase the speed of their business by managing transactions with insight across the enterprise, allowing for better and faster decision-making.
Conclusion 
A product's journey until it reaches the customer's hand is not short. In fact, a product has come a long way from manufacturers to customers. Wholesalers, distributors, and retailers are middlemen in the supply chain that enable a product's journey. While doing their business, wholesalers need to pay attention to many factors to ensure their business is running smoothly. 
Ensuring the goods' conditions, inventory level, and warehousing are a few factors in the wholesale business. Nowadays, wholesale business software can help businesses stay competitive by boosting their effectiveness. With integrated wholesale software, companies can automate their business processes and achieve more profit. 

If you are still contemplatingwhich wholesale business software to implement, you can find out about the pricing scheme calculation to help you decide. Moreover, HashMicro offers the best wholesale software to automate your business processes. Thus, this will improve efficiency. Find more about HashMicro's wholesale software here.