Engineering ERP software is a system that meets engineers' unique needs, including creating and managing Bills of Materials (BOMs), automating routing steps, and connecting CAD systems. Also integrates the engineering department into the rest of the shop to increase efficiency and improve business processes across the organization.
An ERP software will assist the business in overcoming these challenges, increasing its efficiency, maintaining quality, meeting client expectations, and thriving in this competitive industry. ERP software helps automate work processes and track many different departments. Its coverage technology helps the company make important decisions by providing everything in a graphical view.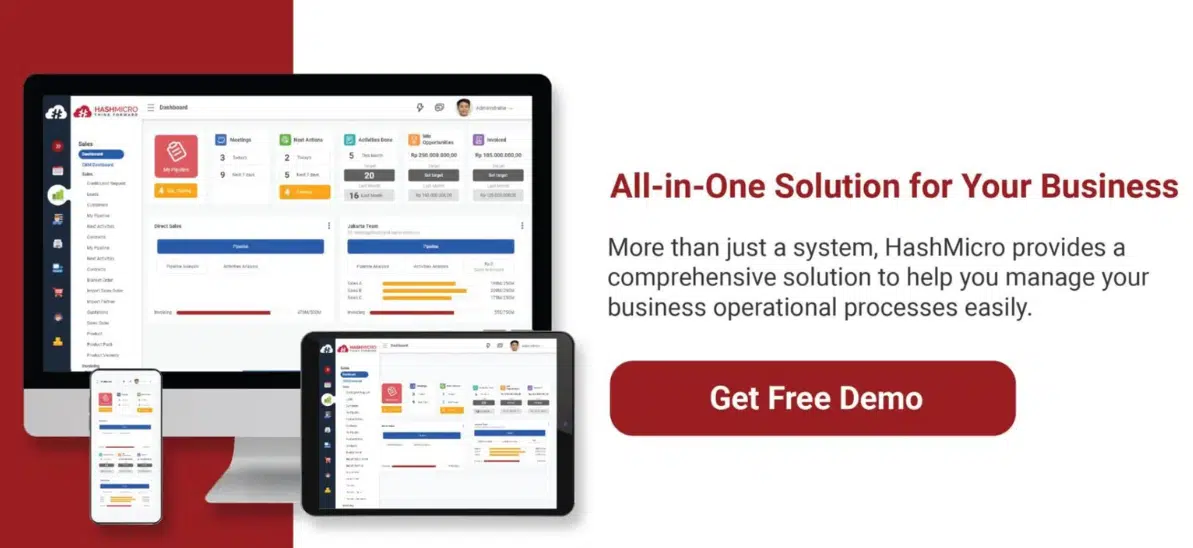 What Features Should an ERP Have For Manufacturers?
The manufacturing industry is unique, and manufacturers want an ERP with features and functionalities designed to fulfill their demands. Common ERP system requirements for manufacturing are inventory management, accounting, scheduling, and production planning, including quoting and estimating. HashMicro, as an ERP solution provider, offers Manufacturing Software that is suitable to meet the needs of the manufacturing industry.
Manufacturing is also one of the most data-heavy industries in the world today. Through data gathering and analysis, ERP can help you leverage the power of your data to gain a deeper understanding of your company's performance, allowing you to boost efficiency and gain a competitive advantage. To learn more about this software, get the Manufacturing Software pricing scheme calculations from HashMicro before implementing the software in your company.
Why Does an ERP System Matter for ETO Manufacturers?
ETO (or engineer-to-order) manufacturers are unique because they always develop, construct, create, and produce distinctive and customized products. This brings particular issues for ETOm manufacturers. Also, you will need an ERP with the proper built-in modules to help you meet requirements and run your business efficiently.
But the engineering department is often left out of the loop by ERP, even those made for the manufacturing industry. Most manufacturing ERPs connect accounting, purchasing, scheduling, and inventory management to optimize manufacturing operations, but the engineering department is left out. It plays a significant role in designing, creating, and manufacturing a product.
This implies that engineers must retrieve and re-enter information from and into spreadsheets, CAD software, and other systems. This consumes time, increases human error, and reduces the engineering department's production and efficiency.
What Do Engineers Need Out of Their ERP System?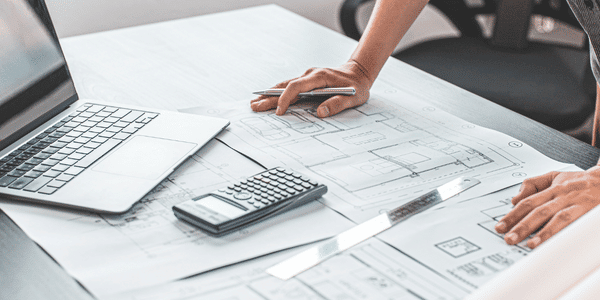 Creating a bill of materials (BOM) is one of the engineering department's most complex and time-consuming processes. Many manufacturing ERP will require the engineering department to painstakingly take a CAD drawing, create a list of all the items that are required, and then create the BOM.
To get this data synchronized with the rest of the ERP, it must also be re-keyed into the system. Some advanced manufacturing ERP systems can connect your CAD program directly to the ERP, saving you time and effort. This eliminates the aforementioned processes and allows your ERP system to communicate directly with CAD.
The designs and drawings that your engineering department develops in CAD can automatically be extracted and converted into a BOM by ERP systems that are engineered to interface with CAD software. This saves your engineers time and streamlines the purchasing, requisitioning, and manufacturing processes.
Your engineers and draftspeople will no longer waste time manually creating BOMs. There will be fewer errors, and your BOMs will be linked to important systems like inventory management. This makes it easier to know what parts are needed and what to be ordered to get a job built and out the door.
Increased Customization is a New Challenge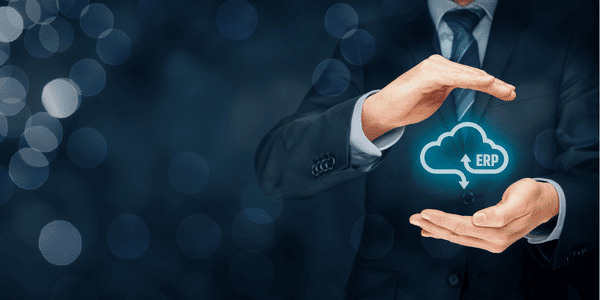 You may also have noticed that your engineering department's responsibilities have evolved recently. In the past, your draftsmen supplied your shop with drawings based on the specifications given by your customers. However, you may now find that many of your clients are designing their products.
This trend has pushed you as a manufacturer to learn more about designing, assembling, and manufacturing parts more efficiently and cost-effectively, as well as how to follow Design for Manufacturing (DFM) principles. This means you probably have more people working in the engineering room than before. Now you need to go beyond the fundamental design procedures you employed in the past to meet the demands of the modern workplace.
After determining what will be purchased or manufactured, the next step is to define the routing stages. To speed up the process once the design is complete and reduce the possibility of mistakes on the production floor. Now, many manufacturers are handling the routing stages and instructions right from the 3-D CAD Software. A connected ERP and CAD solution will help you manage this process and automate routing.
Custom-built or customized ERP software can sometimes solve problems that off-the-shelf software can't because of the company's specifics. You can include elements specific to your company and its operations.
Also Read: How Customized ERP Software Can Maximize Business Income?
Conclusion
ERP is capable of creating high data integrity, increasing your efficiency, and bringing your business process automation. It can help the engineering design team streamline their workflow and see the entire process.
ERP software is a suite of business applications that work together to automate a company's operations. Manufacturing companies have different ERP systems in comparison to other industries. An ERP requires its own set of engineering principles, and a customized ERP is better because it will be designed to meet their needs specifically.
HashMicro, as an ERP provider, offers ERP Systems that are adaptable to your business's structure, category, objectives, and special requirements. Want to find out why our clients have such high expectations of us? Find out right away by starting your free demo

.