Singapore grants for businesses – To this day, Singapore remains one of the most technologically advanced countries in the world due to its favorable policy, robust technological opportunities, easy financing, secure cyber data protection, and high-quality talents. Singapore has been leading Asia's rapid tech innovation in the past several years and is known as "Asia's Silicon Valley". The nickname is well-reflected among its people, seeing that Singapore's digital competitiveness score reached 95.14% in 2021. Digitalization is predicted to rise in all industries in the upcoming years, so complete business digitalization is only a matter of "when" and not "if".
To ensure that Singapore continues thriving as a dominant player in technology and innovations, the Singaporean government is determined to support small to medium-sized enterprises. The government wishes that adopting tech solutions for business is not exclusive to big enterprises. They also wish to those just starting to kick-start their business journey. It is the government's goal that automating operational processes soon become the norm for all of Singapore's businesses in the future. In order to fulfill this goal, the Monetary Authority of Singapore (MAS) introduced the Singapore Grants for Businesses.
Table of Content
Singapore grants for businesses: What is PSG Grant?
The Singapore government first launched The Productivity Solutions Grant (PSG) in 2020 with S$35 million for the financial services industry. However, Singapore Grants for Businesses now cover many more industry sectors with the digital marketing PSG, such as construction, retail, F&B, customer management, financial management, inventory, and many more. The government created PSG digital marketing to support Singaporean enterprises enhance their businesses through IT solutions, equipment, or consultancy necessary to improve their business growth. As of April 2022, the Enterprise Singapore Government Agency supports companies' adoption of PSG solutions with an annual grant cap of S$30,000 each financial year. 
The Singapore government will allocate S$600 million in the next four years to support Small and Medium Enterprises (SMEs) in digitalizing their business process. With the help of PSG, SMEs will hopefully be able to compete on an even playing field with big companies and engage in technology developments. Except for the Food Services and Retail sectors, which are eligible for 80% support, the government entitles other industry sectors to 70% funding support. You can visit the Enterprise Singapore website for more information about the solution categories as well as the industries eligible to receive 80% grant support.
Read more: The Secret of Why Productivity Solution Grant is Important For Business in Singapore
Singapore grants for businesses: Benefits of PSG Grant
1. Inclusive to many industries
The Singapore government recognizes that companies outside the technology industry also need IT tools to assist their day-to-day tasks. The Singapore Grants for Businesses support companies and enterprises that would be most likely to utilize the help of digital solutions to improve their business operations. The industry that can apply for a digital marketing PSG grant includes: 
Food and beverage 

Retail 

Logistics

Landscaping

Construction

Wholesale Seller

Precision Engineering

E-commerce
If your business is not included in one of those industries, Singapore Grants for Businesses also allows cross-industry applications as long as it is for solutions that are related to customer management, data analytics, financial management, and inventory tracking.
2. Funding support 
Getting approved for a grant will provide considerable funds for your business. Especially with the economic impact of COVID-19 hitting many businesses, you must make wise decisions to keep the company running. That includes investing in software that would simplify your day-to-day operations and solve your current business problems. The PSG funds allow you to invest in IT technologies and resources that you can utilize for years to come without blowing the company's budget. You can use your funds for one package per solution category, but you can apply for more than one solution if you deploy the solution at a different location.
3. High-quality solutions
The main reason so many enterprises apply for a PSG grant is to access digital technology solutions they could not afford in their current company stage. The Singapore government equips the Productivity Solutions Grant with a pre-approved vendor list that offers a diverse pool of solutions to suit the company's needs. This way, companies can pinpoint their problems before choosing the right vendor. For example, if you need automation software for your customer management or inventory, you can get in touch with the best software provider in the country and pay less than half the price.
4. Competitive advantage
One of the challenges for SMEs is the lack of resources to grow their business compared to big enterprises. Big enterprises have had experience in the industry for a long time. They already have the knowledge on how to run their businesses more efficiently and smoothly. They have also accumulated more funds throughout their company lifetimes to afford the resources they need. PSG grant offers a boost to smaller enterprises so that they can compete on the same playing field. Not just that, if the company has potential, applying for a PSG grant could make them stand out against competitors. 
Singapore grants for businesses: Applying for PSG Grant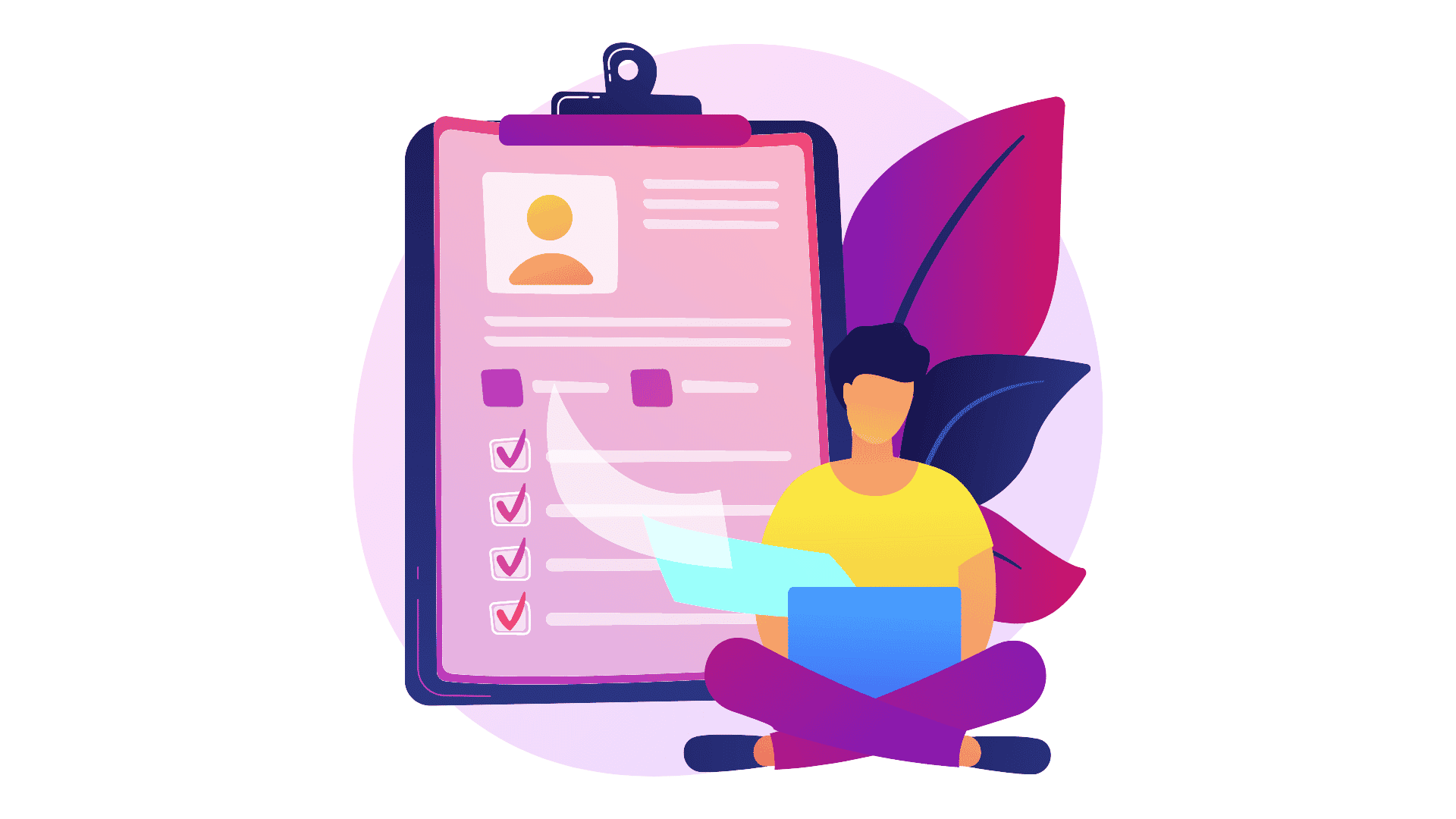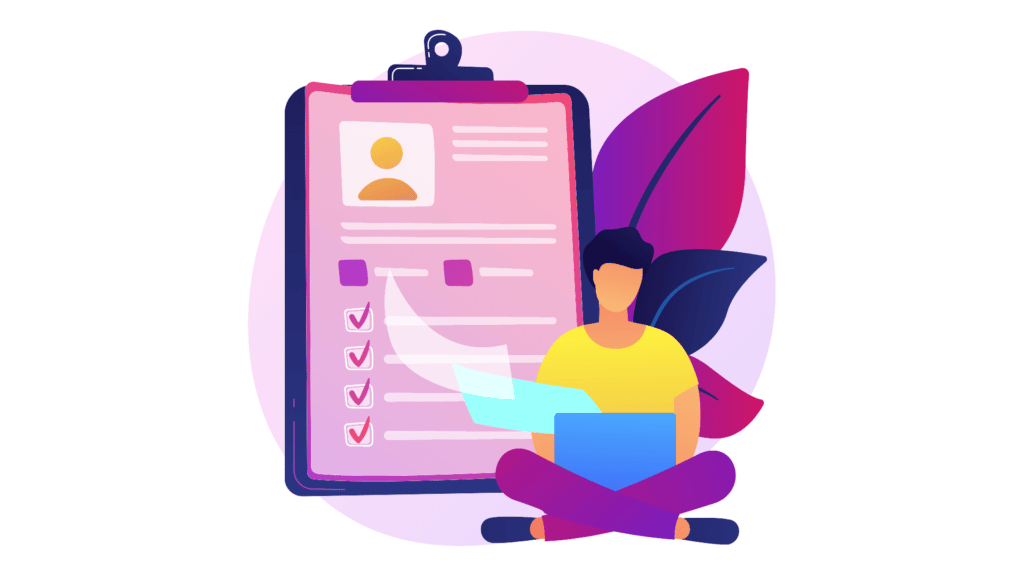 If you want to apply for a PSG grant, there are several criteria boxes you must check. First, your business should be registered as a Singaporean business. It must also operate in Singapore with 30% local shareholding. Furthermore, your company's annual sales turnover should not exceed S$100 million, or you have less than 200 employees. Your company must not have prior payments or contracts with any vendor related to IT solutions or equipment in the form of purchase, lease, or subscription. Lastly, you must use the IT solutions or equipment you acquire from the PSG fund in Singapore. Once you have made sure that your company fulfilled the criteria, here are the steps to take when applying for PSG:
Visit

GoBusiness Government Assistance

to view the list of pre-approved vendors

Find the best solutions for your business

Get a quotation from your chosen vendor

Submit your application through the Business Grants Portal (BGP)
Make sure you have prepared all the required documents before you apply. The documents that would be necessary for the application process are a purchase order, a bank statement that indicates your payment to the pre-approved vendor, an invoice, and the license number of the solution you use. Bear in mind that the license must also indicate at least one month's usage of the solution. Once you finish your application, you will have to wait around six weeks from the submission date until the government approves your application. Do note that you will not have to pay any application fee throughout the application process. 
Read more: PSG Grant Portal: Definition and How to Apply on BGP
Download ERP Software Pricing Scheme
Conclusion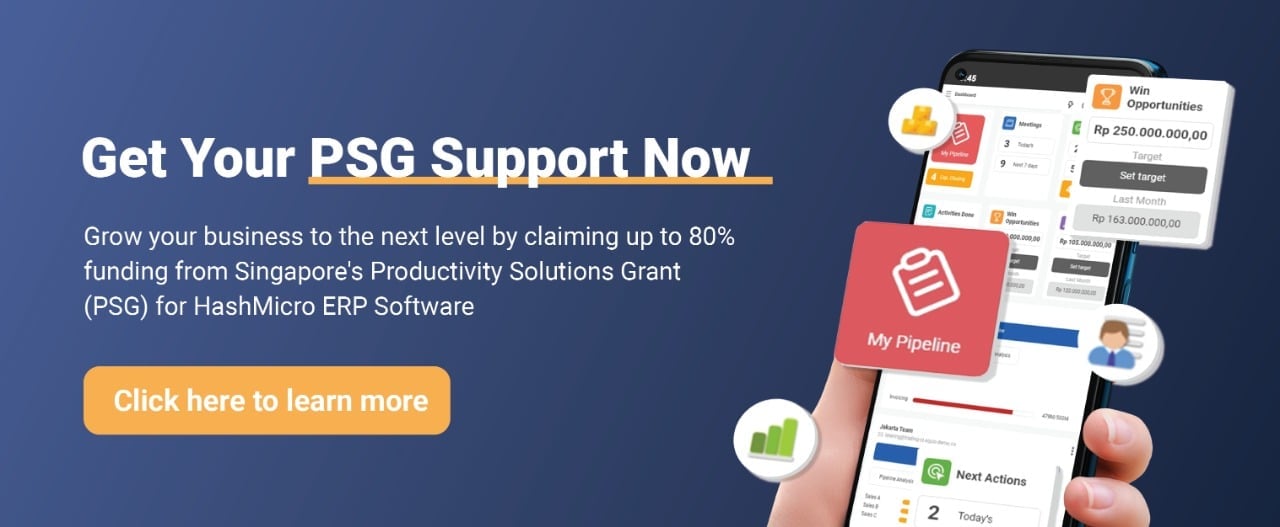 The existence of Singapore Grants for Businesses has become a valuable chance for Small and Medium Enterprises to gain access to the latest technology for their business. This solution allows companies to digitalize their business operation to create a more efficient workflow. The Productivity Solutions Grant is something your company should look into, so take your time reviewing the information on PSG. Make sure you choose the best solution for your business. If you are unsure what solution to apply, consider starting with Automation Software.
Automation software is the best solution for all your business problems, and HashMicro is the best software provider in Singapore. Our software can increase productivity, efficiency, and profit growth while doing fewer manual tasks. Let us handle all the manual work so you can focus on implementing the best strategy for your growing business. If you are interested in getting a free product tour, contact us directly for a demo and get up to 70% off on HashMicro's software with PSG grant.