Agile manufacturing is a business concept that integrates business through the use of advanced information technology and flexible organizational structures. In addition, the manufacturing industry is currently experiencing high market volatility, which makes it challenging for manufacturers to keep up with such rapid changes.
An agile manufacturing strategy with the help of comprehensive manufacturing software helps companies to keep track of their performance and the final product while ensuring that product quality is not compromised and that costs are kept low.
Moreover, with complete features, manufacturing software allows companies to be able to better manage operational processes. In addition, production operational processes can also run more efficiently through the use of the integrated manufacturing software HashMicro. To learn more about agile manufacturing and how Hash manufacturing software can improve your business in the manufacturing sector, you can read the following article.
What is Agile Manufacturing?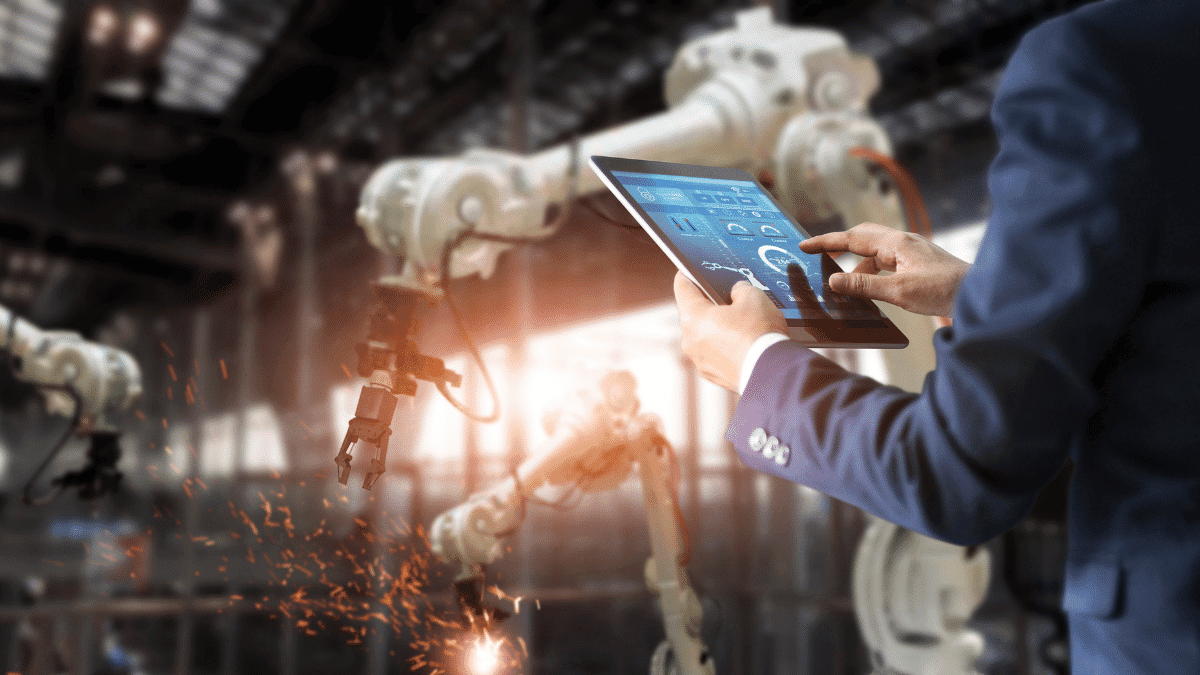 Agile manufacturing is a method of achieving client needs through flexible scheduling without compromising quality or adding to costs. It prioritizes flexible supply production and service quality. When deciding how to develop their products, agile manufacturing facilities will take into account client preferences and requests. It aims to react fast to consumer and market needs in order to seize brief opportunities in fast-shifting marketplaces.
In a business environment that is frequently unpredictable, this strategy is critical for creating a competitive advantage. The business can promptly make use of its resources and adjust to changes and uncertainty. By creating a wide variety of products that specifically address the client's wants, they try to capitalize on market fluctuations as opportunities. In other words, these businesses respond quickly and deploy their resources quickly to adjust and accomplish objectives.
Read also: The Benefits of Manufacturing ERP System for Your Business
Advantages of Agile Manufacturing
Before implementing agile manufacturing in your company, it is important to consider the advantages of the system and carefully assess your manufacturing facility. Here are some of the advantages:
Customer-focused product design
In today's business environment, consumers are searching for goods that they think are the highest quality. Furthermore, they seek out goods that satisfy their needs. Manufacturing companies can create the best product for the consumer while also keeping up with changing demand by using agile manufacturing strategies.
Cooperation within the supply chain
To ensure that suppliers, retailers, and the production facility are all aware of consumer demands and expectations, it is crucial to connect the information throughout the entire supply chain. By doing this, you will be able to align your entire supply chain with consumer demands and modify your production plan and schedule to satisfy those demands.
Connected IT
The manufacturing facility is able to maintain efficiency and timeliness through the use of an integrated system. By utilizing an automated framework, the system can remain productive and on track. This function requires detailed data and information, allowing the system to make quick decisions while maintaining output. Agility will be hard to achieve without software to help plan and schedule production.
4 Best Agile Manufacturing Software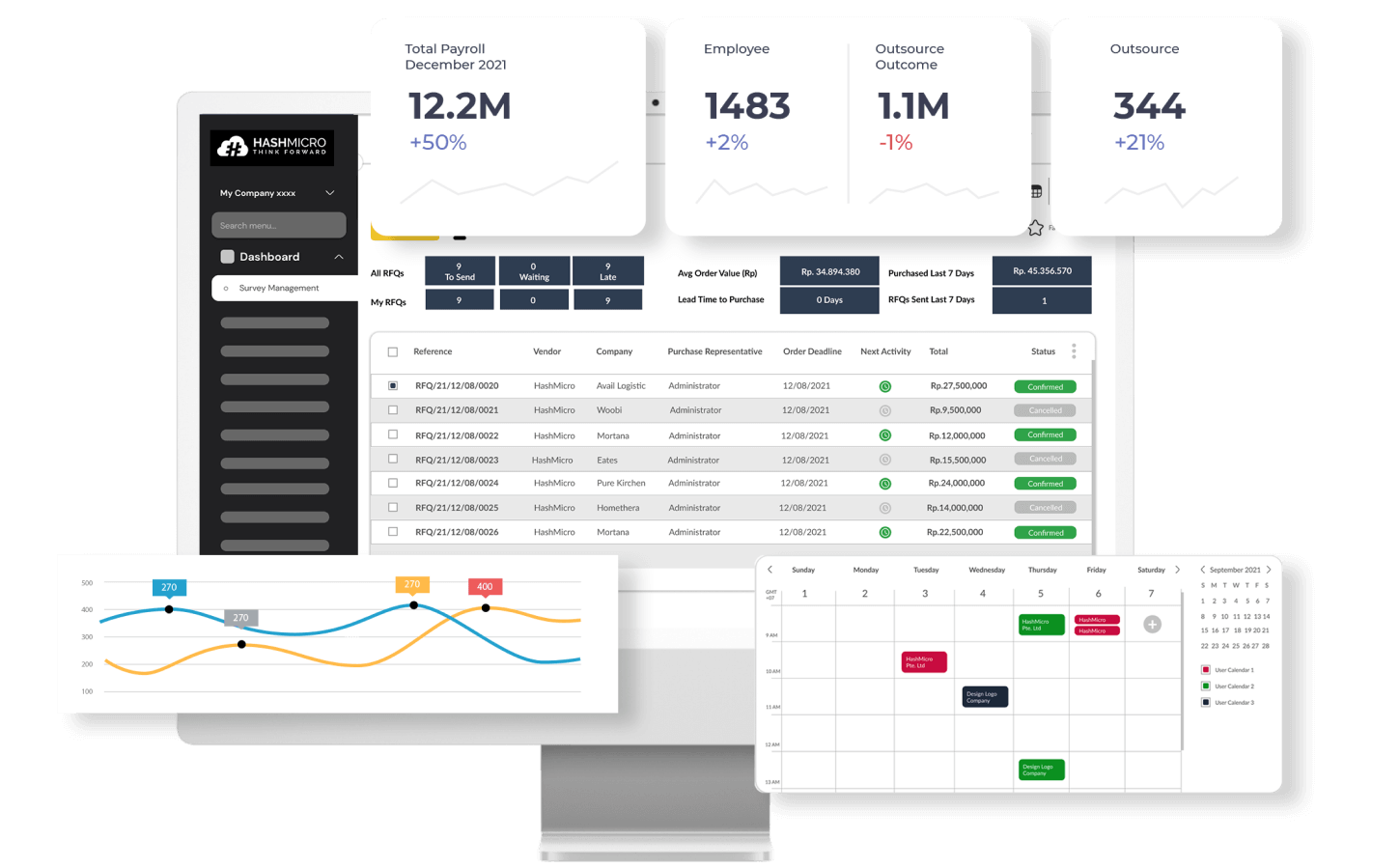 Hash Manufacturing Automation as a leading Manufacturing ERP software has an up-to-date system that matches market and technology developments. One of them is the forecasting demand feature to prevent the production of too many or few goods. In addition, Hash Manufacturing Automation also has leading-edge features that allow users to perform control & tracing repairs quickly and comprehensively. To complete this, the software already has data integration in every item that is updated smoothly.
Moreover, as a provider of innovative business solutions, HashMicro assists medium-sized and big businesses in increasing the effectiveness of their regular business operations. This system also has leading-edge features that allow users to perform quality control and repair tracking quickly, precisely, and comprehensively.
OptiPro ERP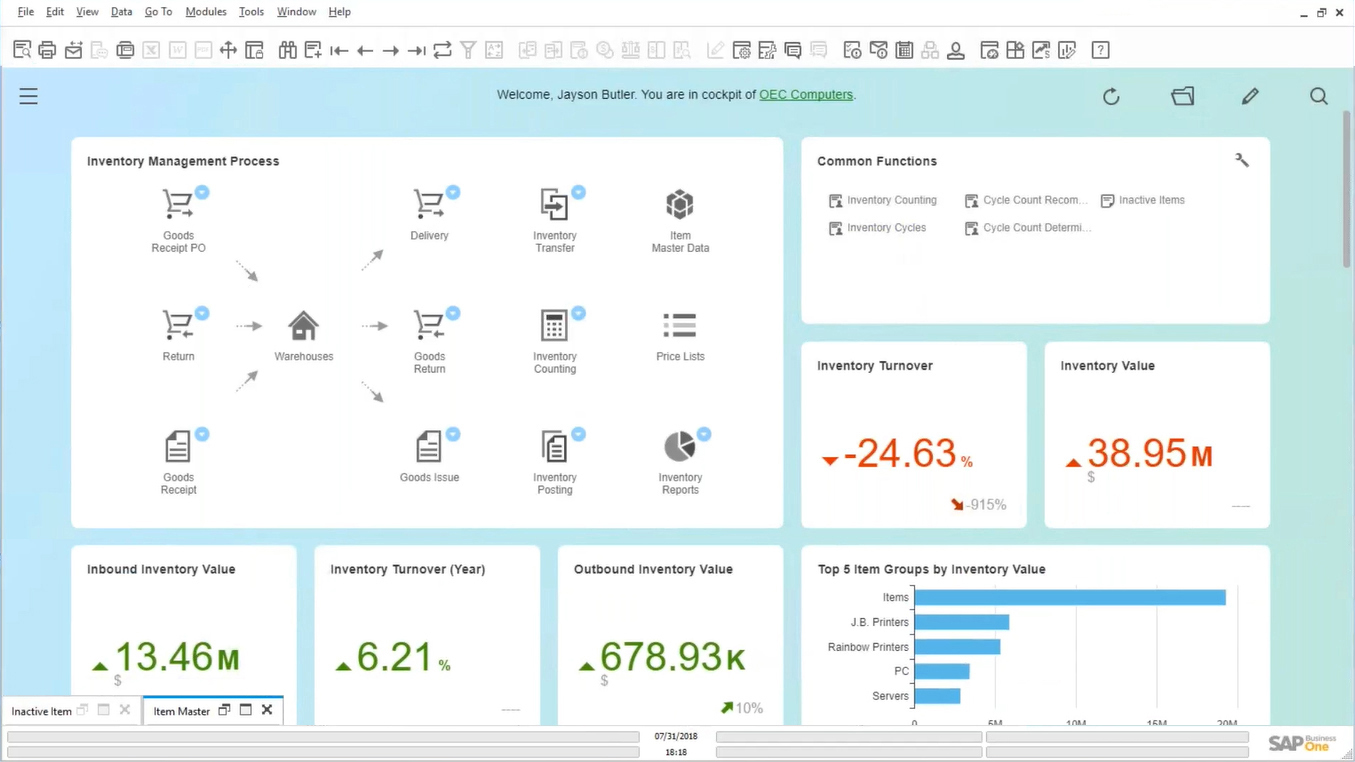 OptiProERP is a manufacturing ERP solution for small and medium-sized businesses which available in the cloud and on-premises. It is intended to assist growing manufacturers in gaining complete visibility and control of their operations, lowering production costs, increasing profit margins, and leveraging data to inform intelligent business decisions.
Syspro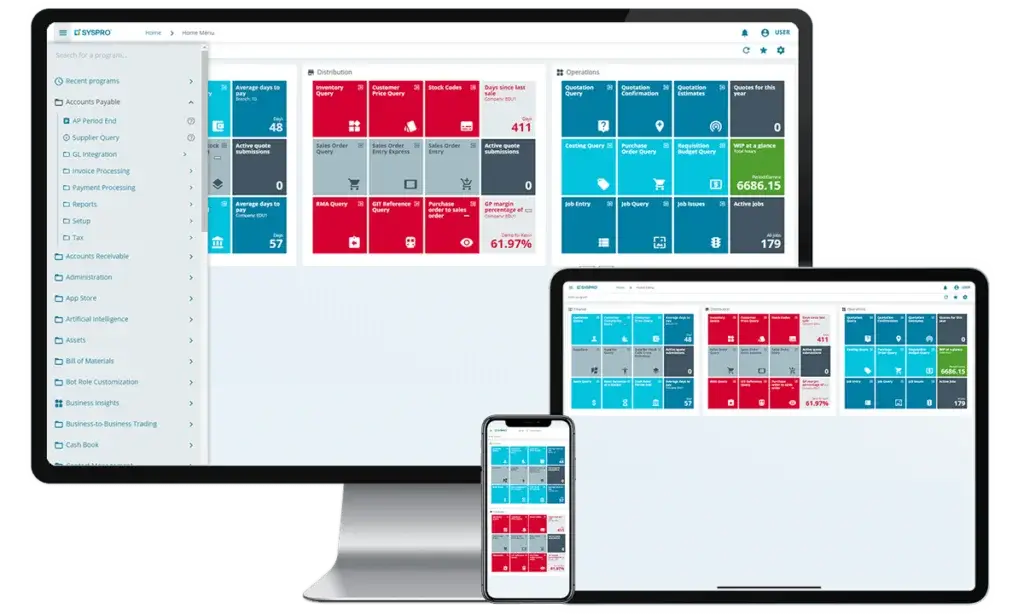 SYSPRO is an enterprise resource planning (ERP) solution designed to help manufacturers and distributors optimize business complexity. It is accessible from any device and can be implemented in the cloud, on-premises, or via a hybrid model. SYSPRO's goal is to provide advanced, useful, and simple-to-use tools that assist customers in integrating technologies into their ERP systems.
SAGE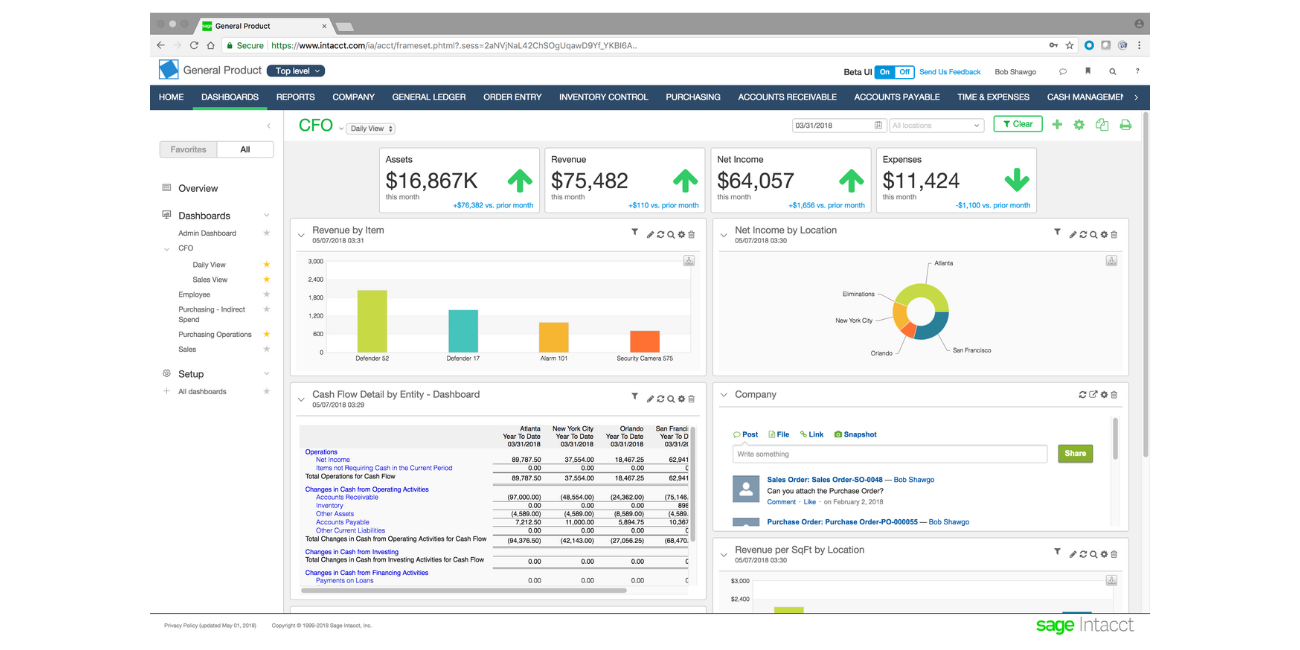 For small and mid-size manufacturers, this software offers a selection of solutions to manage practically every aspect of your company. from resource planning through quality assurance, production tracking, pricing and market analysis, and supply chain management. Your business may enhance profitability, reduce costs, and streamline operations with the help of Sage Software Manufacturing Solution.
Read also: 5 Critical Software Systems for Manufacturing Companies
Conclusion
Agile manufacturing enables businesses to respond quickly to customer demands and desires without sacrificing consistency or raising product costs. The business can use this strategy to its advantage if it is executed properly. It may not be for every company. However, by understanding the benefits and risks, you can determine whether the process is feasible and cost-effective for your company.
The implementation of Hash Manufacturing Software will take your manufacturing operations to the next level of production efficiency by taking advantage of the operational data in your ERP system. Hash Manufacturing Software from HashMicro helps you organize production planning so that the manufacturing process is more optimal and effective. With a manufacturing system, your business will be able to continue to survive in the midst of fierce market competition. Try out a free demo here!