As the backbone of any food establishment, the restaurant kitchen is where the majority of the operational costs are incurred. However, managing a restaurant kitchen can be a daunting task. From ensuring food safety to minimizing waste and maintaining efficiency, there are numerous challenges that must be addressed.
To ensure that your restaurant kitchen runs efficiently and smoothly, it's essential to have a clear plan and implement effective management strategies. This article will provide practical tips to help you manage your restaurant kitchen effectively and improve your overall business operations.
Manage Stock and Inventory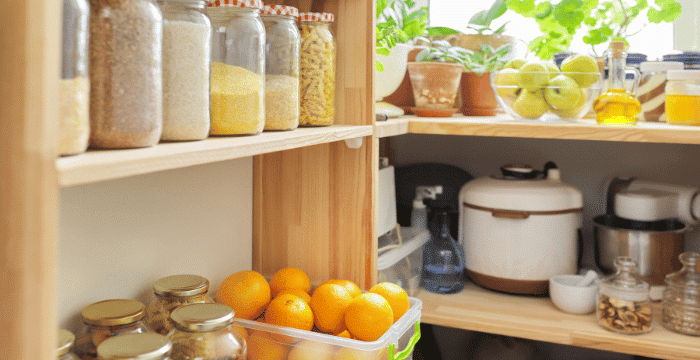 Firstly, it is crucial to keep track of your inventory and stock to ensure that you always have the necessary ingredients to prepare dishes. Restaurant owners must establish an inventory management system to monitor stock levels, set re-ordering thresholds, and manage the shelf life of ingredients. By doing so, it will help minimize food wastage, reduce food cost, and ensure the restaurant always has enough supplies to serve its customers.
Provide Employee Training
To ensure the restaurant kitchen runs smoothly, owners must provide their employees with proper training. The training may include food preparation techniques, health and safety standards, operation of kitchen equipment, and customer service. Providing employees with proper training will help them work more efficiently and effectively and produce consistent results.
Create an Optimal Layout
The kitchen's layout can significantly impact its efficiency and effectiveness. The restaurant kitchen should be organized in a way that maximizes productivity and creates an easy flow of food preparation. Additionally, the kitchen should be designed to provide adequate space for employees to work and to ensure that the kitchen meets health and safety standards.
Ensure Safety and Quality
Food safety and quality are crucial aspects of any restaurant business. Restaurant owners should take necessary steps to ensure that the kitchen adheres to the health and safety guidelines set by the local regulatory authority. It is also essential to maintain high food quality standards by using fresh ingredients, following proper food handling and preparation techniques, and regularly cleaning and sanitizing all kitchen equipment.
Invest in Software
Lastly, restaurant owners should consider investing in software solutions to streamline their kitchen operations. Some software, including HashMicro's Central Kitchen Software, enable you to monitor the performance of your central kitchen and restaurant. By doing so, you can simplify ordering operations as well as communication between each branch and the central kitchen.
The Benefits of Adopting Central Kitchen Software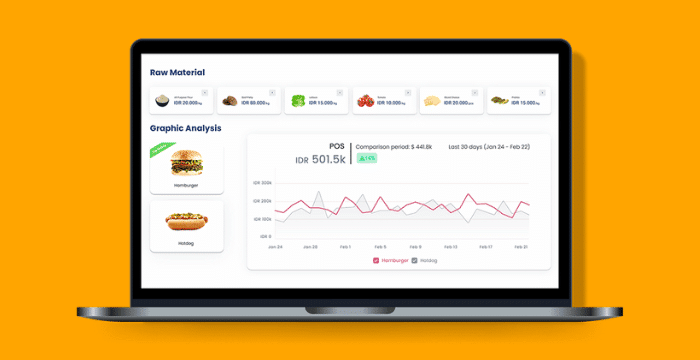 Adopting Central Kitchen Software benefits businesses in the food and beverage industry. It is a comprehensive solution offering advanced features to streamline their restaurant kitchen operations. For instance, ordering portal, supplier management, and central kitchen reports feature. This software automates various processes such as inventory management, food preparation, and recipe management. Here are some of its benefits:
Consistency

: The software ensures that all dishes are prepared consistently across multiple locations. With standardized recipes and cooking procedures, restaurant owners can maintain quality control and ensure that every customer receives the same high-quality dishes.

Efficiency

: The system improves the efficiency of restaurant operations. With features like inventory management, order tracking, and automated food preparation, the kitchen staff can save time and work more efficiently. As a result, the staff in your restaurant can focus on providing the best customer service.

Visibility

: The software offers businesses complete visibility into their operations. With real-time data analysis and reporting, businesses can track key performance indicators. This enables businesses to identify areas that need improvement and make data-driven decisions that enhance their operations and boost profitability.
Conclusion
Managing restaurant kitchen can be a daunting task, but with the right approach and tools, it can be simplified and streamlined. By following the simple steps we've outlined, you can ensure that your kitchen runs efficiently and produces high-quality dishes consistently. However, to take your kitchen management to the next level, it's worth considering implementing a software solution like HashMicro's Central Kitchen Software. 

The software is an excellent investment for businesses looking to optimize their kitchen operations and increase profitability. With its comprehensive features, you can save time and reduce waste, all while improving the overall quality of your food. Give it a try now and get up to 50% off on the Productivity Solutions Grant!