Retail businesses are experiencing a difficult time. The retail apocalypse has claimed a large number of victims, with thousands of stores closing in several countries last year.
Apart from external factors such as the decline in purchasing power due to a sluggish economy, the retail meltdown is happening because so many retailers are unable to keep up with ever-changing technology trends and present something new to consumers.
No matter how long you have been in the business, you need to figure out ways to overcome the retail apocalypse. We have put together seven secrets that can help you survive.
1. Optimize Your Personalized Marketing
This year, competition in the retail industry, especially between e-commerce businesses, has become even fiercer, as merchants put more effort into winning over consumers. They're raising their game through omnichannel shopping experience, faster order fulfillment, and competitive pricing.

While you should implement the same things, you shouldn't forget to enhance your customer relationships as well. The best way to improve it is to create personal communication with them.

Nowadays, almost all successful retailers are using personalized marketing. Just look at famous e-commerce companies like Amazon, Zalora, Alibaba, and ASOS. They all managed to retain their existing customers and increase their repeat sales by personalizing their marketing strategies.
Here are a few ideas you can follow:
Save your customer data well as soon as they make the first purchase. You can send thank you notes and give them special offers for future purchases. You can also introduce some other products that are similar to the ones they have purchased.
Divide your subscribers into categories based on their purchase history, demographics, locations, pages they visited, and their favorite products. This will help you create relevant campaigns that will result in higher open and click rates.
Customized loyalty programs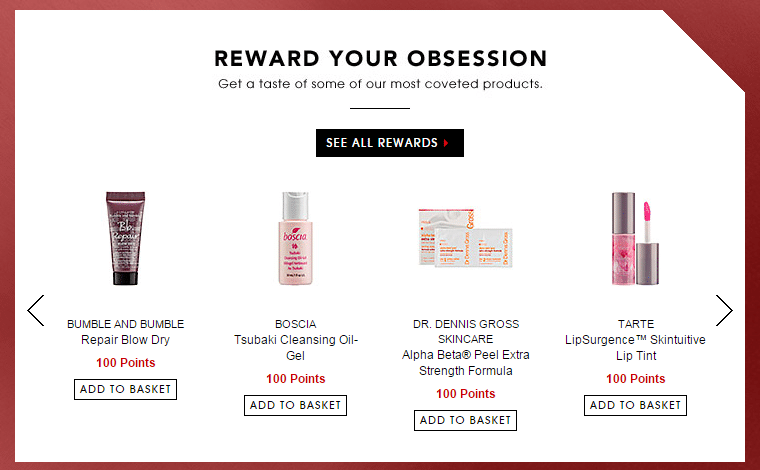 Try to personalize your customer loyalty programs just like Sephora does. The leading beauty brand gives their customers rewards ranging from birthday vouchers or discounts to redeemable points based on the amount of money they spend.
2. Improve Your Inventory Management
Inventory is one of the most important parts in a retail business. Having too little inventory leads to delays in order fulfillment, but excess stock can cause other problems such as damaged goods and financial losses. Therefore, it is very important for you to know your stock level on a daily basis and plan your purchases.

If you don't have inventory management software yet, then this is the right time to implement it. Tracking your inventory, performing stock takes, and calculating the value of your inventory manually is very inefficient, so forget your old methods and switch to the automated solution.
3. Keep Your Website Updated
Make sure that your website content is always up-to-date, because consumers trust the the merchants who actively update their brand information and product descriptions. This also applies to the products you sell, so check regularly if your product prices, discounts, and stock availability have been updated.

To increase traffic to your website, consider creating a blog. Some people may not realize that they need your products until they read your blog. Thus, think of creating useful and educational content for your website visitors.
4. Introduce Additional Sales Channels
Reach more leads and make it easier for consumers to find your products by selling them on multiple marketplaces.

No need to worry about having trouble managing your sales, because you can use a marketplace management system that allows you to manage sales across various marketplaces at one time through the same system so you don't have to manually login to each marketplace to manage customer orders.
5. Merge Online and Offline Marketing
You will find it difficult to survive the retail apocalypse if you still separate online and offline experiences. If you've been selling your products online your whole life, then think about opening a physical store. If setting up a permanent store is too costly for you, then a pop-up store could be a better option for you.

Conversely, if you've been selling your products in-store and don't have an e-commerce site yet, then now is the best time to create one. Also, think about allowing your customers to order items on your e-commerce site and pick them up in your physical store.
Read an article similar to this: 7 Retail Technology Trends You Don't Want to Miss in 2018
6. Create Compelling In-Store Experiences
A few years ago, brick-and-mortar stores were predicted to be completely replaced by e-commerce. But in reality, consumers still like to shop offline. Hence, there is no reason for you not to provide better in-store experiences for your customers.

One of several methods you can implement to enhance in-store experiences is to speed up the checkout process for customers. Make sure that you use a POS system that can facilitate this requirement.

Click here to get a few tips that can help you provide great offline shopping experiences.
7. Find Areas of Improvement Through Your Data
Last but not least, you should be able to find other areas of improvement by analyzing your data, including sales, marketing and inventory.

Which products are in great demand? Which products are less profitable? Which ones should you carry more of? How do people get to know your brand? The best way to answer all these questions is to look at your data.

Make sure that your software can integrate all the main functions in your business, so you don't have to use different applications just to go through any data you require.