The existence of a franchise in Singapore is currently quite capable of keeping up with other businesses. Franchise business has great potential to compete with various existing business industries. Beverage, food, and even laundry franchises are some examples of business opportunities that are currently busy in the market. Don't worry, HashMicro presents ERP software as a solution for your franchise business. To find out more about franchising, let's see the price calculation for franchise software and see this article!
Definitions and Terms Included in the Franchise
A franchise, also known as a franchise management, is a business formed by an organization, then purchased and owned by individuals for profit. Franchise business is a type of business that runs with many individuals or branches, but still carries the same brand. You are also required to create personalized loyalty programs and rewards based on certain categories automatically using an advanced technology software. This will make the picture that the business looks bigger. So, in general, a person who runs a franchise gets the right to use the trademark in accordance with the applicable agreement.
This business is quite profitable for most people. No wonder, nowadays many young people are running a franchise business as a medium that brings income for them. Moreover, if they are using software technology in their franchise management business. The contemporary culinary business is one of the most popular and has many customers. There are several terms that you need to know before starting a franchise business and using the best restaurant software for you that can help you understand the systems in it:
Franchisor
The franchisor in the franchise business is the franchisor who gives the individual the right to use the franchise brand and also provides the supporting tools to run the business. The franchisor licenses the use of the trade-mark and business model to the franchisee, usually in exchange for an upfront payment and ongoing royalty payments. With the right POS Restaurant system, you can get a multi-payment method and multi-pricelist and reconcile the cash register easily.
Franchisee
A franchisee in a franchise business is an individual who receives the rights from the franchisor to operate, manage, and use the trademarks and systems in the business. These people will manage the business with a brand that is ready for them to use. Moreover, they can set it up in such a way as to get the maximum profit. However, they need to manage the business according to the SOP that both parties have agreed on. With that, HashMicro POS software offers you a comprehensive sales reports from every branch in real-time
Franchise fee
When a franchise starts operating, there is a fee to be paid. This fee is a franchise fee. The franchisor will receive payment fees in accordance with existing conditions. Of course these costs have their own function. There are several processes in business that require fees from a franchise fee, including:
Operational costs for equality between franchises

Making audits and conducting business evaluations

Franchise development and marketing activities
The History of Franchise Legal Instruments
The franchise business had previously been popular in the United States in the early 1960s. As a result of the many existing franchise businesses, a lot of law violations occurred at that time. For example, they have never been testing the fraudulent practice of selling fake licenses. This incident led to the failure of investors who invested their funds in the business. Therefore, in 1960 the International Franchise Association (IFA) was formed.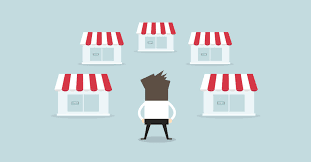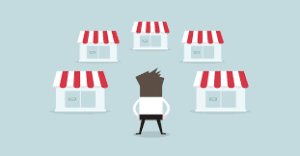 Benefits in Franchise Management Business
In every thing you take, there must be advantages and consequences at the same time. Therefore, make sure you know what benefits and consequences you will receive in every decision you make. Of course, all areas of business have advantages. You need to know what are the advantages in the business that you are going to live in. In addition, you also need to know how many opportunities there are through these advantages. Here are some of the advantages that you can get if you run a franchise business:
Business has been structured
Franchisees no longer need to be confused about how should working the sales system. The franchisor has set the standard in running his business. Starting from testing the form of service, offering goods/services, and business and financial management.
A brand that is already familiar to the public
People are usually familiar with franchise brands, so this franchise business already has the trust of consumers. In addition, business actors do not need to bother doing large-scale promotions because generally well-known brands already have their own market.
Get help and support from the franchisor
This business is easy to run because all the requirements and procedures from the franchisee are available. They will also receive training in running a business. Of course it can help you manage your business well. You also get support if you experience problems and can cooperate in solving these problems. A multi-function POS Restaurant Software is here to help you process transactions, table management, and monitor the order status from the kitchen.
Franchise Support Technology
People are more familiar with the POS application as a cashier. The purpose of the POS application in the franchise business is to support the transaction process. Generally, the retail, service, and culinary business sectors is currently using this application. The benefit that you can feel when using this application is not always storing that sales data. In contrast to the recording of sales that you do through a calculator and computer. With this POS application, sales data for each franchise branch will be directly integrated.
With HashMicro POS Software, you can collect sales data in real-time and use a cloud-based system. We will integrate your business processes with other systems, making it easier for you to analyze sales trends.
Conclusion
The popularity of the franchise today does have the potential to be one of your choices in business. However, there are many things that you need to observe and prepare before starting this franchise business. Coupled with the many business branches that you will have later on, you will need to think carefully about what system you should use to help run your franchise business. One solution that can help you simplify the system that integrates your franchise business is ERP software. By having many modules, you can choose the system you need in a franchise business. You can also have a free demo and consultation of franchise management with our pricing scheme software.