The Food & Beverage (F&B) industry has been around for a long time and is growing. As time goes by, the F&B business in Singapore is getting bigger and needs help tools to help manage the business. Therefore, F&B business people need to implement ERP systems. With these systems, it will be easier for you to manage your F&B business. One of the best ERP Systems for F&B Businesses in Singapore that you can consider is HashMicro F&B Hash Software.
This software will help you manage your Restaurant in several branches in various locations only through the HashMicro F&B Application. In addition, with this software, you can manage your F&B business activities with just a few clicks. It is a good idea to first look at the price scheme of the HashMicro F&B Software so that you know the estimated costs you will incur. This article will discuss the Best 10 ERP Systems for F&B Business Singapore.
Also read: Tips for Overcoming Restaurant Problems in the F&B Industry
Table of Content
Hash F&B Software for F&B Business Singapore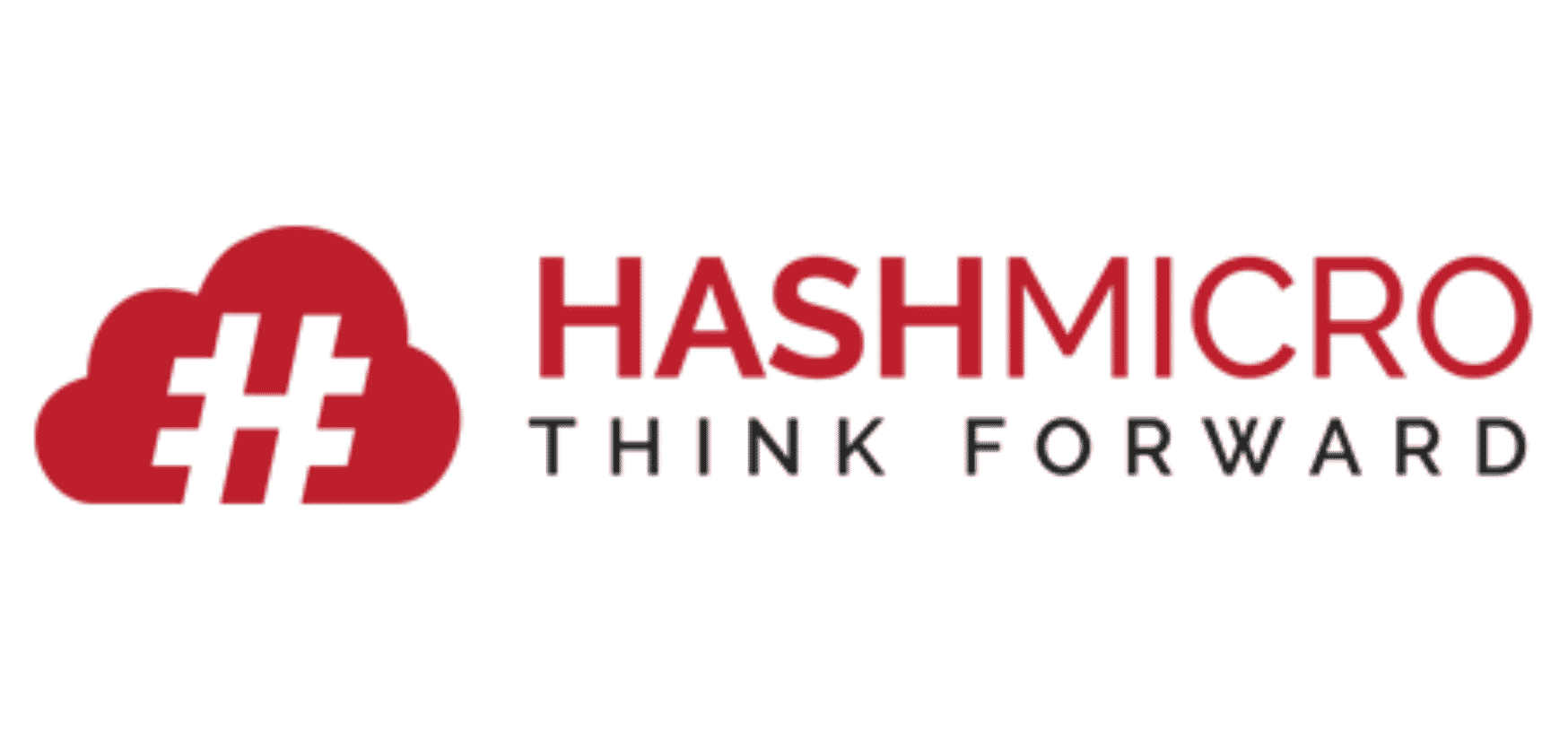 In the Food & Beverage (F&B) industry, restaurant or cafe activities are very complex, especially if you have more than one branch in several locations. If all actions are done manually, it will undoubtedly take much time and be prone to errors. Therefore, you need help to help you manage your F&B business to run more efficiently. Hash F&B Software can be the solution. With software equipped with the complete ERP System, it can make it easier for you to manage your Restaurant, including reservations, tables, memberships, promotions, upsells and cross-sells, and menu updates with the HashMicro F&B Application.
Hash F&B Technology is also equipped with cutting-edge features that can help you simplify complex Food and Beverages(F&B) businesses, from customer order management and product marketing to financial management, in just a few clicks. In addition, Hash F&B can also make it easier for your customers to order food and drinks with self-ordered kiosks, improve communication between waiters and chefs, optimize promotion, and marketing management, to help you make accurate business decisions with Hash F&B's business intelligence.

Sage 
For the F&B business industry, Sage ERP offers real-time solutions and extensions that help you check and mitigate the effects of product recalls and other supply chain issues. With Sage, you can systematically manage efforts to avoid product recognition and reduce their impact, identify the root causes of product defects, and more. Sage software can also make your F&B business experience faster than ever and more agile in keeping costs low and reducing reputational damage to product recalls.
Synergixtech 
Synergixtech is one of the Synergix F&B ERP solutions that can provide you with a comprehensive ERP system. This system can help you to execute stages with careful planning to fulfill customer orders. In addition, Synergixtech offers integrated kitchen management software to give you real-time visibility from food order management to kitchen schedule.
Every time there is a change to the plan, this system will also make it possible to inform kitchen employees in real-time. In addition, Synergixtech also gives you better control over the flexibility and transparency of F&B management and gives managers access to monitor the performance of various departments.
Also read: 5 Benefits of Restaurant System for Your F&B Industry
Afon
Food & Beverage (F&B) is one of the industries in Singapore that continues to grow over time. Many F&B business people emerged, making the competition even more challenging. To compete in today's technological era, you may consider carrying out business operations at total capacity while addressing issues such as central kitchen management, inventory control, Point-of-Sales integration, food waste, outlet procurement, and more. 
Afon F&B bundle provides an ERP system that can give you optimal warehouse management and control over receivables using features like Centralized Distribution, Centralized purchasing, pos integration, accelerated reporting, greater stock control, and simplified compliance.
Bigpos
ERP System Bigpos is an ERP F&B service provider that can help you with activities such as employee management, customer experience, inventory and stock, and reporting. This system can certainly help your F&B business activities. There are several systems offered by Bigpos, including:
QR menu ordering systems
Customers can view menus, order and pay directly from their mobile phones without leaving their seats.
Multiple outlet management
Multiple outlets from your business, now you can control them with one account and inventory control from the BIG POS inventory app.
Unified e-payment solution
When customers pay on different platforms, the POS system will help you to track and audit on which platform the payment results are located.
Loyalty program
Collect customer information based on loyalty level, and reward those customers. The rewards can be in the form of points, discounts, or other priority benefits.
Gofrugal
Gofrugal is one of the ERP Systems service providers for F&B business in Singapore. This system offers Restaurant POS software with billing, inventory and KOT management (Software used to manage kitchen orders). In addition, Gofrugal can help you manage your F&B business operations with restaurant POS software with order management, intelligent restaurant billing systems, kitchen display systems, inventory and recipe management, and others. Restaurant billing and KOT software work together to increase order processing speed and restaurant efficiency. The uses are as follows:
Modify a kitchen order ticket (KOT) by adding or removing menu items

Serve customers with favorite menu items based on their main order

Cashless payments through multiple platforms
Focussoftnet
Focussoftnet is an ERP systems service provider platform for F&B Businesses that have supported companies and SMEs in various industrial fields to achieve digital transformation with BI and AI-assisted ERP solutions. This ERP solution from Focussoftnet has been adapted for the food and beverage (F&B) industry. Focussoftnet's features can help identify and reduce costs and make informed decisions through AI-powered analytical tools. The features include Automated Supply Chain Management, Document Management for Statutory Compliance, Retail and Inventory Management, and Workforce and Payroll Management.
Also read:5 Software Every Cafe Owner Should Buy
Oracle
The Oracle Fusion Cloud ERP for F&B system helps businesses to monitor and understand sales across multiple corporate and franchise locations. So that the businessman can make the right decision about expansion. In addition, Oracle can also help you achieve your goals for the growth of your F&B business while maintaining and improving the speed and quality of the customer experience. Oracle Cloud ERP provides the technological innovations you need to compete and stay ahead of the competition in the marketplace, where convenience and digital ordering make all the difference.
Qad
QAD's Food and Beverage (F&B) solutions for ERP, supply chain, manufacturing, quality and transportation management are designed to enable businesses to apply financial, planning and operations capabilities to adapt to problems and build more substantial companies. QAD also offers digital ERP for F&B producers.
The F&B industry is a large industry consisting of many categories. QAD ERP systems offer manufacturing management software to take your business to the next level. When you choose ERP, supply chain and manufacturing management from QAD, your F&B business will get a cloud implementation that helps manage your business quickly and reliably.
A2000
ERP systems A2000 will help you to centralize all your menu items into a Cloud-based POS system. A2000 ERP is appropriately designed so that you can optimize every function of your POS system with a complete solution. With the A2000, you can control table orders, process transactions, manage the status of menu items, and other F&B services while in the kitchen.
Conclusion
As time passed, many F&B businesses in Singapore began to emerge, thus making the competition even more challenging. Therefore, you need to apply the best ERP Systems to your F&B business to continue growing. Hash F&B Software from HashMicro can be the solution.
With just a few clicks, Hash F&B technology can help you simplify more complex Food and Beverage businesses such as customer order management, finance, and product marketing. It's a good idea for you to download the Hash F&B Software price calculation scheme first. So you can find out how much the estimated cost you will spend.