Asset meaning may be different for many people. But in business, assets are something that adds value to your business and increases its equity. With its features, assets are a significant component of a business's net worth. Furthermore, what goes under the 'assets' umbrella are the items that your business owns that have the potential to generate future economic benefits. Hence, if your company has greater assets compared to liabilities, it means your business's financials are in good shape.
Software Pricing Scheme Calculation by HashMicro: Download Now!
Table of Contents
The value of an asset is determined by its ability to generate revenue or be converted into cash. They can be tangible assets like machinery or intangible assets like intellectual property. To itemize, there is something called the balance sheet. Therefore, the balance sheet is one of the key financial statements of a business containing information about assets.
Asset Meaning
The International Financial Reporting Standards (IFRS) define asset as a resource controlled by the enterprise as a result of past events and from which future economic benefits are expected to flow to the enterprise.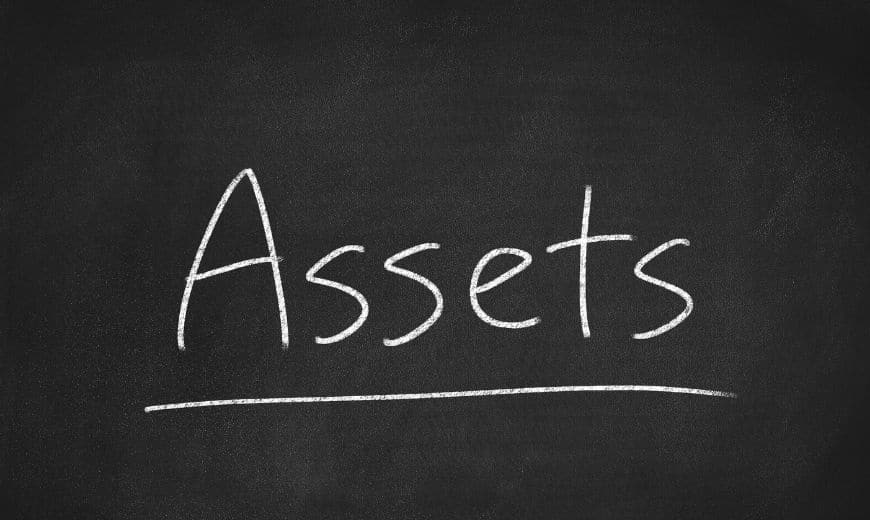 An asset is an economically valuable resource that an individual, corporation, or country owns, as well as controlling in the expectation of future benefit. Accordingly, assets are recorded on a company's balance sheet and are acquired or created in order to increase the value of the business or to benefit its operations.
Assets underpin a business's ability to generate cash and expand. They are classified according to specific characteristics, such as their convenience of conversion to cash (for company-owned assets) and their business purpose. They assist accountants in determining a business's solvency and risk.
Underlying Assets vs. Company Assets
After understanding what an asset means in business, now it is important for you to know that there are categorizations of assets. In learning about categorization, you could divide and control your asset in a much more professional way. The two types of assets are:
Underlying assets
Generally, the term "Underlying Assets" refers to financial assets upon which the derivative is valued. In detail, products are financial instruments whose values are obtained from the values of other assets. For example, an option on stock ABC gives the holder the ability to buy or sell ABC at the strike price up until expiration. Thus, the underlying asset for the option is the stock of ABC. In order to avoid the occurrence of "money for money" transactions, it is necessary to have an underlying asset. 
Company assets
The term "Company Assets" is also commonly known as business assets. It defines a valuable asset that a business owns, purchased exclusively, or primarily for business use. Business assets are classified into numerous categories. To explain, they can be tangible goods such as automobiles, real estate, computers, and office furniture, or intangible resources such as intellectual property. Undoubtedly, business assets usually sit at historical cost and appear on the balance sheet as items of ownership.
Also read: Fixed Asset Definition | Examples, Journal Entries & Acquisition Methods
Asset vs. Liability
Your balance sheet can be divided into two categories in its basic form: assets and liabilities. Meaning that assets add value to your company and increase your company's equity, while liabilities decrease your company's value and equity.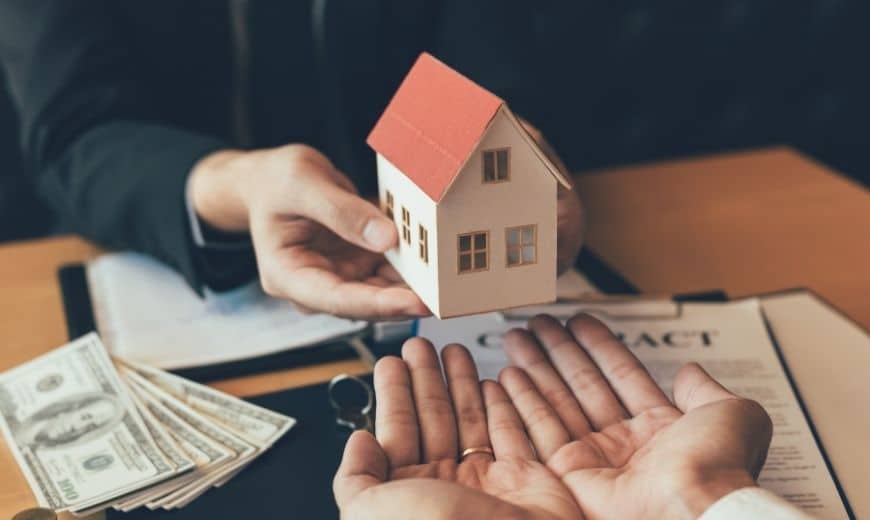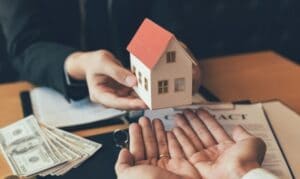 The more your assets outweigh your liabilities, the stronger the financial health of your business. But if you find yourself with more liabilities than assets, you may be on the cusp of going out of business. Simply put, assets provide you with money, while liabilities deplete your funds. 
Examples of assets
Cash

Investments

Inventory

Office equipment

Machinery

Real estate

Company-owned vehicles
Examples of liabilities
Bank debt

Mortgage debt

Money owed to suppliers (accounts payable)

Wages owed

Taxes owed
Meaning of Asset Management
With the many things considered assets, it would be hard for a business to manage them without a guideline to follow. In addition, a solid asset management system puts fixed and current assets in order, providing easy retrieval and liquidity. Asset management is a term used for finance to refer to the process of supervising investment portfolios. For instance, investment banks or independent asset managers will manage the portfolio's assets, mitigating risk and maximizing their value. 
However, to accomplish these objectives investment services offer a variety of products including equity, real estate, commodities, and mutual funds. Asset managers conduct research on a macro and micro level, analyzing market trends in order to successfully grow the portfolio. Get help in managing your asset with trusted robust accounting software for a more efficient workflow. Further, digital asset management systems have the same objectives as investment management services:
Mitigate risk,

Recover assets efficiently,

Increase the asset's rate of return,

Track performance,

Measure

life-cycle

costs, and

Promote economic growth.
Methods of Managing Assets
After reading about what it means by asset management, it is important to know the methods for the process. In order for you to be able to apply the knowledge to your business, here are the methods of managing assets: 
Financial asset management
This asset management goes through the process of accumulating total wealth over time through the acquisition, maintenance, and trading of investments with the potential for growth in value as the goal.
Infrastructure asset management
With the process of integrated, multidisciplinary set of strategies in sustaining public infrastructure assets. Examples of infrastructure assets such as water treatment facilities, roads, utility grids, bridges, and railways.
Real estate asset management
It includes active planning, managing, implementing, and control of a property. The process includes holding cash reserves, driving additional income, and negotiating significant expenses.
Generally, IT asset management is the process of properly accounting for, deploying, maintaining, upgrading, and disposing of an organization's assets. Simply put, it supervises the tracking and utilization of your organization's valuable assets.
The process involved storing, organizing, retrieving, and sharing digital assets. It makes assets accessible to employees, contractors, shareholders, and clients. The access can be a centralized library managed by an individual as well as a team.
Enterprise asset management
EAM involved software, systems, and services in maintaining and controlling operational assets and equipment. Therefore, the objective is to maximize the quality and utilization of assets while also lowering operational costs.
Conclusion
In the conclusion of this article, different companies have different assets, but each and every one of them needs the assets just as important. Not to mention the wide range of variety, now we have learned about the importance of asset management. To this end, building or having a strong asset management system would keep your company on track for its future financial journey. By using the software asset management, you get benefits from business process automation and easy data access. Besides that, you can be adapting to company needs, and make accurate decisions. So, consider having the help of an ERP system in managing your company's assets and everything involved in the process of building a strong brand. Register your company now!
Software Pricing Scheme Calculation by HashMicro: Download Now!