People's interests, or consumer behavior, have been influenced by alterations in lifestyle and technologies. Lifestyles, health and fitness, food safety, and sustainability have received greater attention than in the past. Even though change is beneficial, adjusting to it can be difficult. In this situation, we must consider utilizing technology to overcome obstacles like food manufacturing software. As the industry expands every day, so do the requirements.
Today, food and beverage manufacturers should comprehend why they must invest in an Enterprise Resource Planning (ERP) system for their gain. Because of the following benefits, now is an ideal moment to switch to Food Manufacturing Software.
Various companies are already providing food manufacturing system, but it is essential to choose one that works well for your company. In addition, it is essential to understand the purpose of each feature and select the one that provides the most benefits. Here is a list of the top five manufacturing software to consider.
Table of Content
Food Manufacturing Software from HashMicro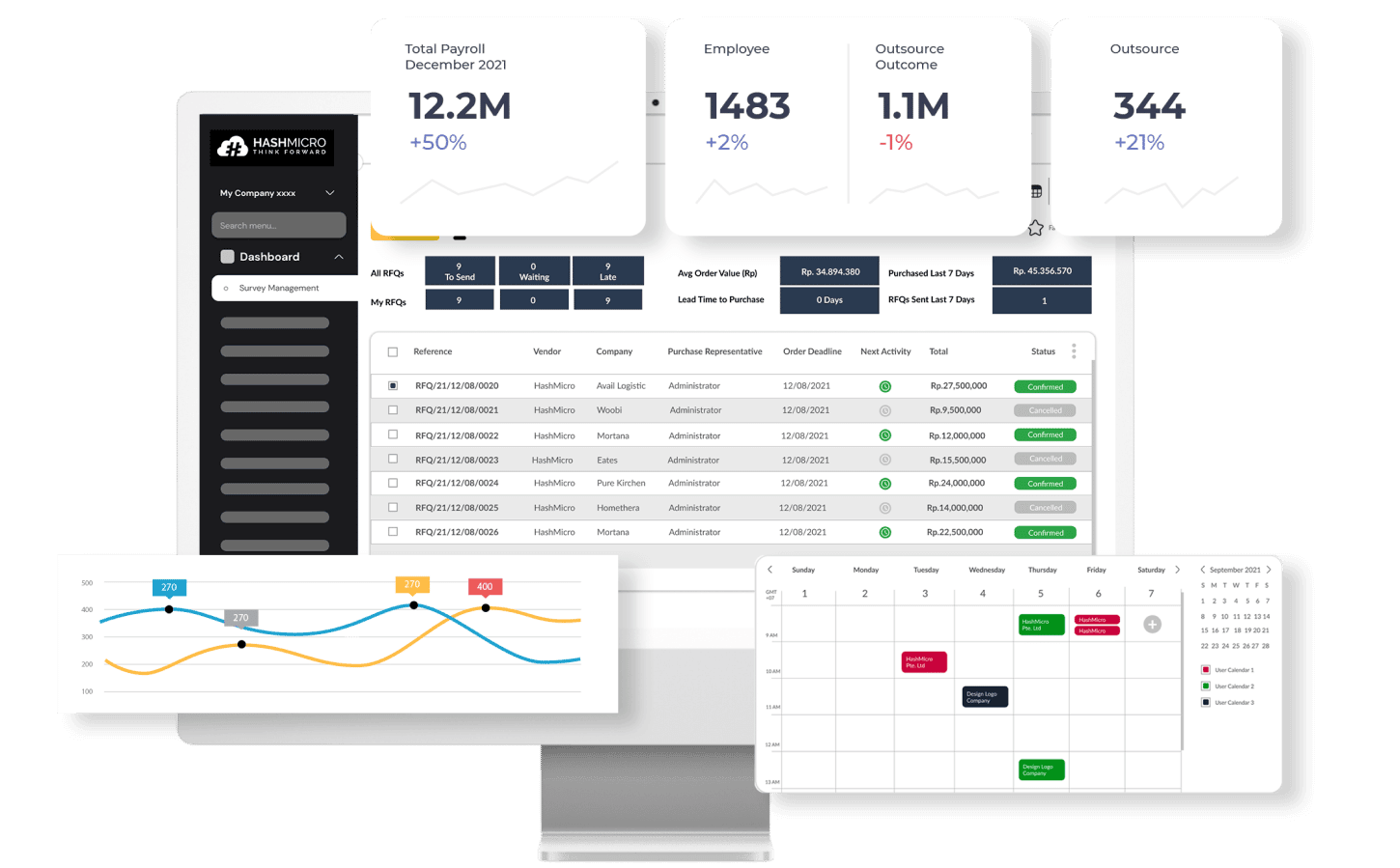 HashMicro is an ERP software producer with a Singaporean foundation. One of HashMicro's top offerings is its software for Hash Manufacturing System. For your food manufacturing software, it provides many features. With the help of the various modules of this software, you can improve the efficiency of business operations.
A few of these modules are manufacturing, procurement, sales & CRM, and accounting. A variety of large and medium-sized enterprises entrust HashMicro with managing their business operations.
To produce a big number of items quickly and up to the specifications, it is crucial to use software that can automate the production process. It is not practical to continue using manual methods as food production develops. It might be difficult to manually handle various food production processes, such as raw material and supply chain management.
Consequently, automation for your organization is provided through a full manufacturing system. Adopting the best Food Manufacturing System from HashMicro may achieve great efficiency and profit. The key attributes, advantages, and integration of HashMicro's manufacturing software are covered here. 
Also read: 7 Features in Manufacturing Apps for Singapore Companies
IFS Cloud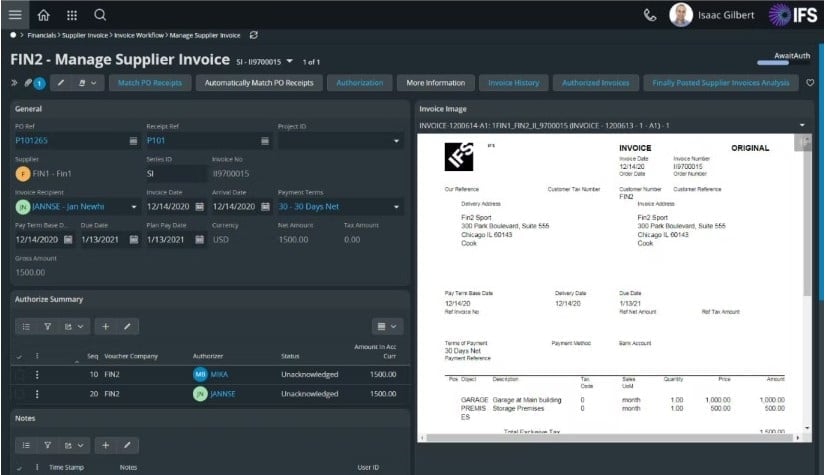 A wide range of ERP, service management, and enterprise Asset Management features are provided by IFS Cloud. From among the available solution areas, many businesses choose their food manufacturing system from IFS.
IFS Cloud is a robust, adaptable common platform that blends deep functional and industrial strength with intelligent autonomy. Manufacturing, energy, utilities and resources, services, construction and engineering, and aerospace and military are the five core areas that IFS Cloud focuses on.
Deacom ERP
Deacom, an ECI Software Solution, is a complete ERP (Enterprise Resource Planning) platform with a wide range of features and extensibility that is ideal for expanding manufacturing and distribution companies. Each industry-specific feature has been created in-house and integrated into the platform's core code.
This includes a warehouse management system, formulation, inventory, customer relationship management, point-of-sale, direct store delivery, lot traceability, forecasting, and online shopping, also the food manufacturing system. The ONE System, ONE User Experience, ONE Predictable Price, and ONE Team solution design is the product of the Deacom ERP concept.
BatchMaster ERP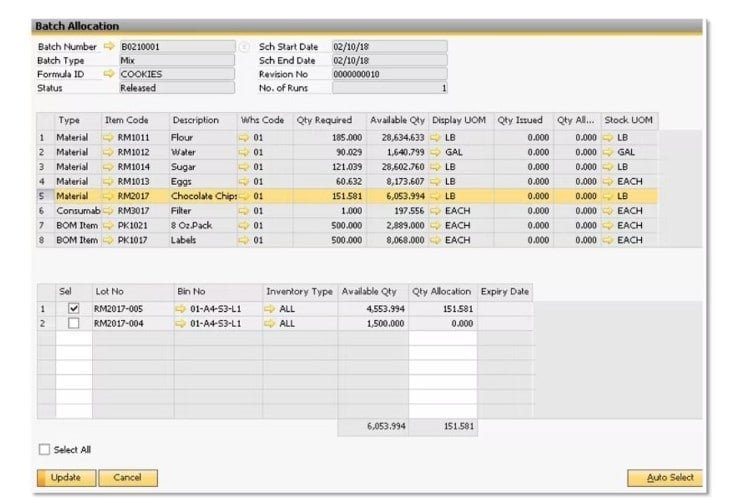 BatchMaster Software serves the food, chemical, nutraceutical, and pharmaceutical industries. Thanks to the optional mobile application, tasks involving production and warehousing can be completed using smart devices. On-premises and in a private cloud are supported for the full ERP software and their add-ons. User licenses, implementation charges, and support fees can all be combined in monthly cloud subscription plans.
Manufacturing & SFC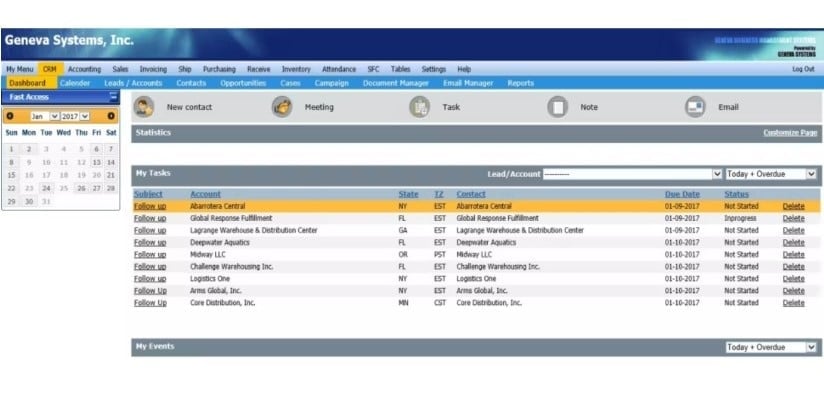 Software called GBMS-MRP & Manufacturing Execution is available from Geneva Systems. You can track the status of your items, orders, machine utilization, and labor costs effectively and electronically with a barcode-based solution.
Their MRP/Mfg software is available for deployment on-site or as a cloud-hosted service in their data center. Additionally, the BOM for the mullite level will be supported, and some of the build items will be subcontracted during manufacturing.
Also read: Why Should Singapore Company Use Manufacturing Application?
NetSuite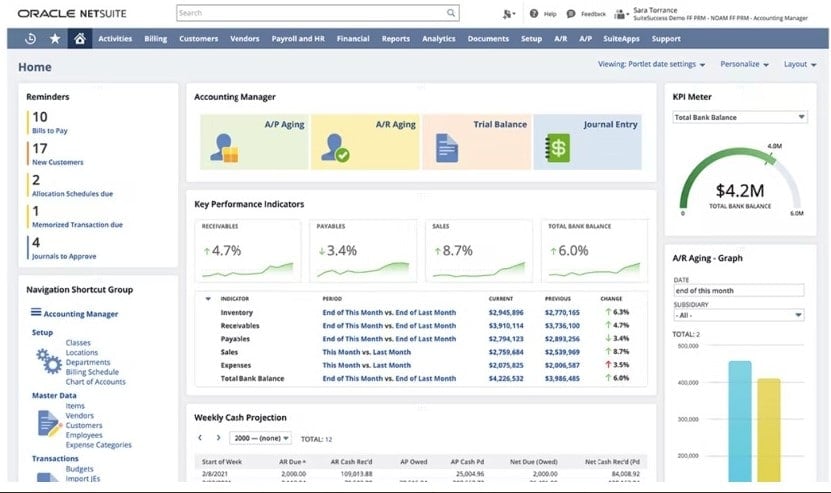 NetSuite is a cloud-based system that can be accessed through an internet connection. Role-based dashboards of the food manufacturing system offer a quick and convenient way to obtain real-time information to support business operations.
It is an all-in-one cloud business management system that boosts efficiency within organizations by automating key procedures and giving real-time insight into financial and operational performance, with a single, integrated suite of applications for handling the supply chain, warehouse, production, inventory management, and accounting processes.
PRIMS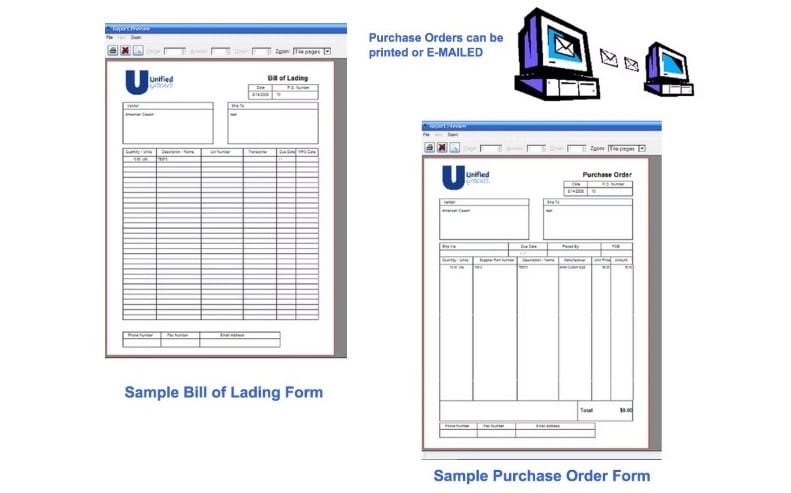 PRIMS, or the "Product Recipe Ingredient Management System," is recipe management software based on programmable logic controllers for ingredient batching systems. Within a single suite, it provides reporting, inventory control, lot tracking, inventory management, and recipe management.
The product runs on the Windows operating system and has an on-premise deployment option. The program comes in two editions, "Office" and "Enterprise," with per-user license pricing.
SYSPRO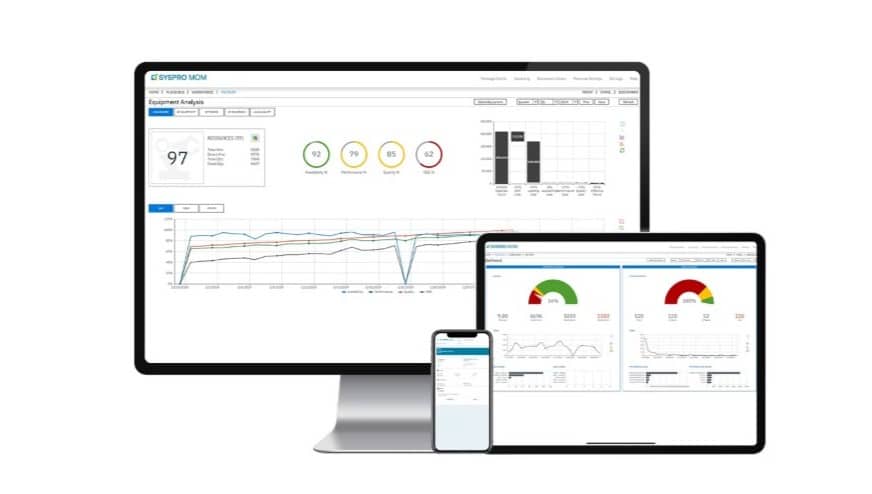 SYSPRO is an industry-built enterprise resource planning (ERP) solution that offers last-mile functionality for manufacturing and distribution companies. The system is scalable and accessible through online or Windows programs to give consumers freedom and choice.
Due to market specialization, self-service, supply chain extensibility, modification, and customizing, SYSPRO has a depth of capabilities in Manufacturing Operations Management (MOM), inventory, distribution, and procurement, also the food manufacturing system. Users also may extend the functionality of their ERP system by connecting to other systems and integrating technologies like AI, ML, and IoT.
JD Edwards EnterpriseOne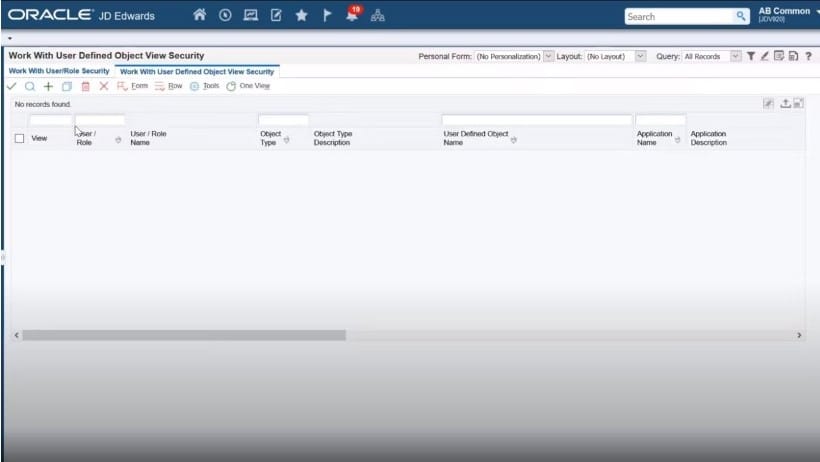 Oracle is a cloud-based system that can be accessed through an active internet connection. JD Edwards EnterpriseOne is an Enterprise Resource Planning (ERP) and supply chain management solution that runs in the cloud and offers ERP tools and applications for the manufacturing, distribution, consumer products, and human resources industries.
The system offers functions including reporting, business analytics, manufacturing, supply chain planning and logistics, project management, asset lifecycle management, order management, and CRM. Small, middle, and big enterprises can all use JD Edwards EnterpriseOne.
Also read: 5 Effective Ways to Optimize Food and Beverage Production Process
Conclusion
Today's food enterprises are crucial to the future growth of the food and beverage industry. Food producers, however, frequently encounter difficulties during the manufacturing process, particularly while growing their firms. This is when feature-rich manufacturing software with numerous useful functions can help your food business develop.

Hash Manufacturing offers some advantageous features and integration to your manufacturing businesses. This will be incredibly lucrative if you want to launch a food business. However, a business must have a seamless management process.
One is using Singapore's top manufacturing system to manage your company's operations automatically. In order to calculate your budget planning ahead of time, you can also learn more about the pricing calculations used by HashMicro's software.