The pandemic has shown an impact on the economy at large around the world, including Indonesia. Recession is a scary word for everyone, especially in the economic sector. Many have lost their jobs and had to close their businesses, even though those who survived were often in a position of uncertainty and anxiety about the future. Performing financial management with an accounting system is one way of dealing with an economic downturn. Here is the full explanation: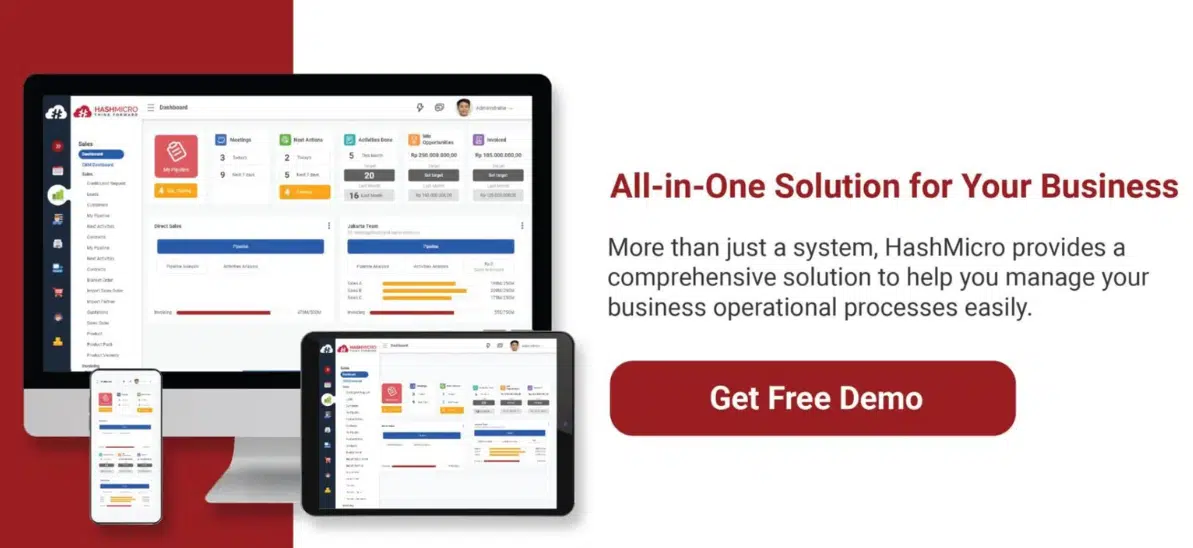 Table of Content
Followings are some of the ways companies can deal with an economic downturn
Financial management of companies to cope with the impact of the economic downturn
Companies with high levels of debt are especially vulnerable during recessions. The more debt the company has, the more funds it needs to pay for it. When a downturn hits and less money comes in, there is the risk that the company will fail to pay its debt. To compensate for this, companies with more debt are making more intensive cost cuts, one of which is through layoffs. As a result, the company can not be productive because of that situation.
The most important thing for companies is not to lose funds. Because a downturn usually leads to lower sales, declining profits to fund operations, surviving the downturn requires agile financial management. Managing cash flow can help a company be more financially stable. Reduce excess and set company priorities in making transactions.
Evaluating layoff policies due to economic downturn
Some companies cannot avoid layoffs during a recession. Sometimes some companies choose to cut operational costs rather than doing layoffs. However, they also managed to get out of the crisis. Layoffs do not only impacting workers but also become a challenge for company productivity. However, this is not the only way to cut labor costs even in economic downturn. Companies should consider hours, leave, and performance pay that is easier to use the HRM system.
If your company considers layoff options, take a look at other possible options. As an example, in the United States company provides shorter working hours as an alternative to layoffs. It allows vulnerable companies to retain more of their workforce. Without the funds, they are likely to have to lay off more employees. Then, it will be harder to recover after a recession or even bankruptcy.
Invest in technology
During a recession, sometimes companies choose to play it safe and do not take many risky choices. This downturn, combined with the imposition of Large-Scale Social Restriction demands remote control processes. That is why investment in the digital sector increasingly important. When the company develops the right strategy in terms of technology and service solutions, they are likely to excel once the market bounces back.
Technology can make your business more transparent, flexible, more efficient. It can also help cut costs. Companies should prioritize transformation projects that pay off quickly, such as automating tasks or making data-driven decisions. Prioritizing digital transformation during the downturn can help the management to understand the business better. It also related how is the impact of the recession and where is the area that can be improved.
Build relationships with consumers
The best service for consumers can make it easier for you to stay in business. When consumers are satisfied, they will share their experiences. Opportunity to generate more sales without the cost of finding new customers. It obviously can affect the company's business development. The key is excellent customer service. Make sure customers like what you do or sell and keep them happy. Identify their needs, then fulfill them.
Conclusion
Recessions are a natural part of the business cycle. Although it may be scary and difficult during that time,  a period of economic recovery and growth will follow. To avoid an economic downturn, you can use accounting software to manage your finances. The software is able to optimize your entire financial circulation so you can avoid an economic downturn. Do some of the ways above to overcome the impact of recession on the company. Try the free demo system now.

Also read: