Running a call center business comes with its fair share of challenges. From handling a large volume of customer interactions to ensuring seamless communication across various channels, call centers must navigate a complex web of tasks and responsibilities. The key to overcoming these challenges lies in effectively managing customer relationships, and that's where the best CRM for call center plays a vital role. 
A CRM system acts as the central hub for all customer interactions, allowing call center businesses to enhance customer experiences. However, with the rapidly evolving CRM market, finding the right solution could be tricky. In this article, we have compiled a list of the 10 best CRM for call /center businesses to assist you in making an informed decision. This comprehensive guide will explore the top CRM solutions that have proven track records in delivering exceptional results for call center businesses. 
What is Call Center CRM Software?
Call Center CRM software is a specialized tool designed to help call center businesses effectively manage their customer interactions and relationships. In addition to phone calls, it also includes emails and chats.  It serves as a central database where all customer-related information is stored, enabling call center agents to access crucial data in real time during customer interactions. 
The software integrates with the call center's phone system, providing agents with real-time access to relevant lead information and enhancing the overall service quality. By leveraging the power of CRM technology, call center businesses can optimize their customer relationship management strategies, achieve better business outcomes, and stay competitive in today's customer-centric market.
Features that the Best CRM for Call Center Should Possess
Selecting the right CRM solution for your call center is crucial for maximizing efficiency and delivering exceptional customer experiences. With a plethora of options available, it's essential to identify the key features that the best CRM for call centers should possess. Some of them include call tracking and distribution, call routing, reporting and analytics, and CRM integration.
Call routing
Firstly, efficient call routing lies at the heart of a well-functioning call center. CRM software with advanced call routing capabilities ensures that incoming customer calls are directed to the most appropriate agent or department, based on predefined rules and parameters. With intelligent call routing, businesses can minimize wait times, reduce call transfers, and improve first-call resolution rates. 
The software can route calls based on factors such as agent availability, skill set, language proficiency, or customer segmentation. By connecting callers with the right agent from the start, call routing helps create a personalized and seamless customer experience.
Reporting and analytics
To make informed business decisions and optimize call center performance, access to accurate and comprehensive data is vital. CRM software with robust reporting and analytics features provides valuable insights into call center operations. Managers can generate reports on key metrics such as call volume, average handling time, wait times, and customer satisfaction scores. 
By analyzing these metrics, businesses can identify bottlenecks, spot trends, and uncover areas for improvement. In addition, advanced analytics tools can offer predictive insights, enabling call center managers to anticipate customer needs and allocate resources effectively.
CRM integration
Finally, effective communication and seamless data flow between call center agents and other departments are crucial for a holistic customer experience. CRM software with seamless integration capabilities allows call center agents to access and update customer data in real time. By integrating with other systems like marketing sales CRM or ticketing systems, call center agents gain a comprehensive view of customer interactions.
This integration eliminates data silos, enhances agent productivity, and enables personalized interactions based on a customer's history and preferences. Furthermore, integrating CRM software with communication channels helps consolidate customer communication for a unified and efficient customer support experience.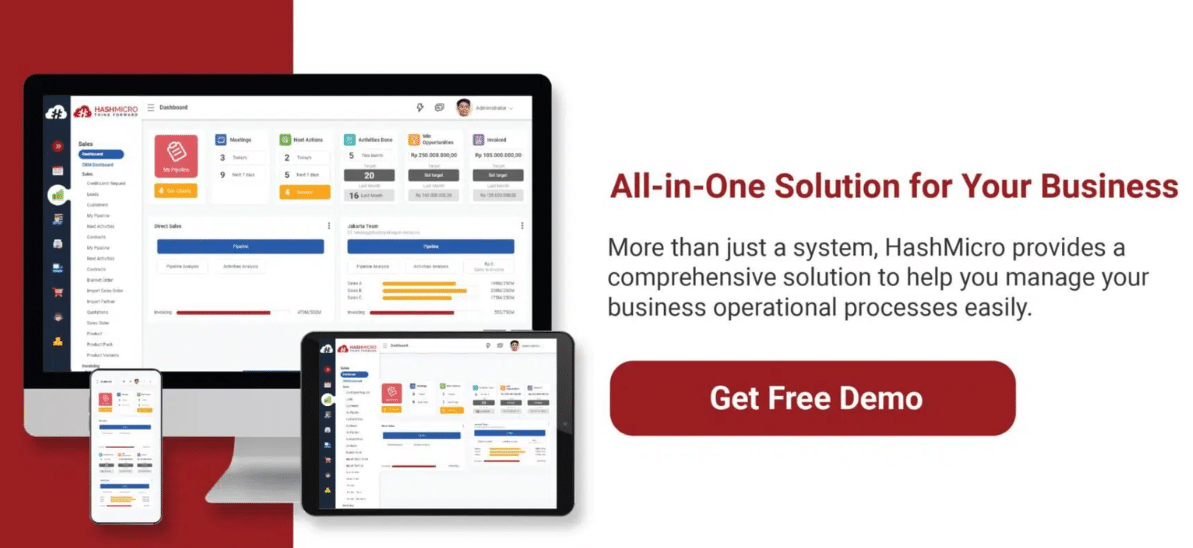 The Importance of Utilizing Call Center CRM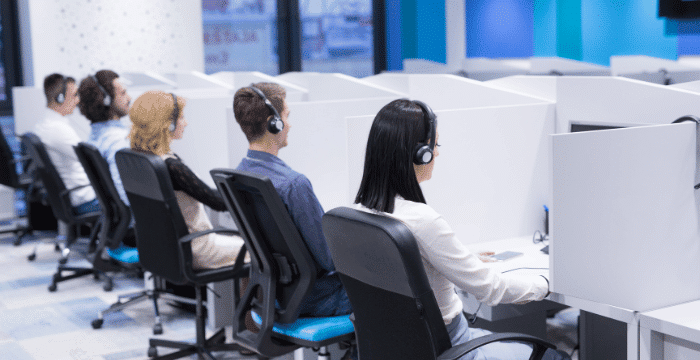 Utilizing the best CRM system is essential for call center businesses seeking to excel in today's competitive landscape. It serves as the backbone of efficient customer interactions, enabling businesses to streamline their operations, enhance customer satisfaction, and drive sustainable growth. 
By centralizing and organizing customer data, a CRM empowers call center agents with comprehensive insights into customers' preferences, purchase history, and previous interactions. This enables them to deliver personalized and tailored experiences. This level of customization not only improves customer satisfaction but also fosters long-term loyalty and advocacy. 
Furthermore, a call center CRM optimizes agent productivity by automating mundane tasks, such as call logging and follow-ups, allowing agents to focus on providing exceptional customer service. Ultimately, businesses that embrace call center CRM gain a competitive edge, as they can proactively address customer needs, build lasting relationships, and unlock new opportunities for business expansion and success.
10 Best CRM for Call Center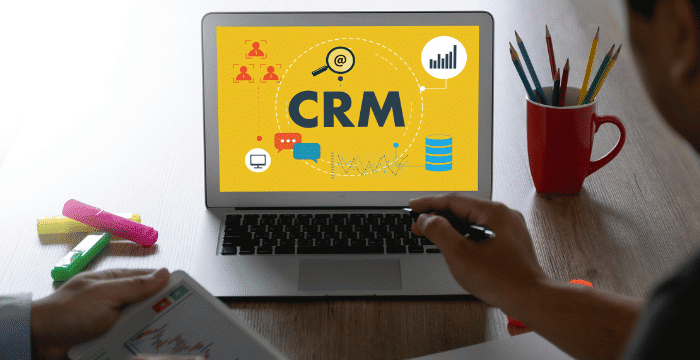 Below, we present the best 10 CRM platforms tailored specifically for call centers. This guide offers an overview of their features and benefits, assisting you in making an informed decision and empowering your call center operations to thrive in today's competitive landscape.
HashMicro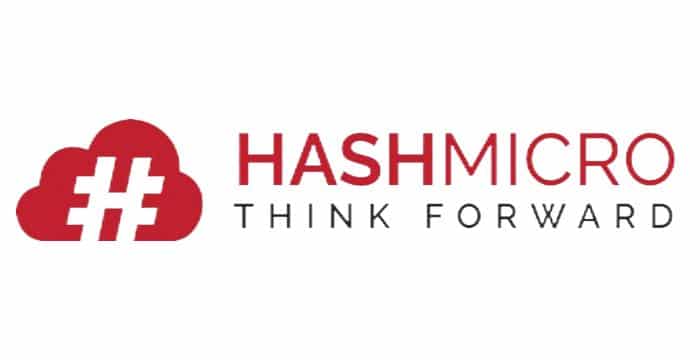 HashMicro is a comprehensive CRM software that is well-suited for call centers. One of its noteworthy features includes contact management. The software provides a centralized database to store and manage customer contact information, allowing call center agents to access customer profiles, purchase history, and preferences. This results in personalized interactions. Below  are some of its other features:
Call logging management

Sales team management

Sales report generation

Sales pipeline management 

Customer service and support
HashMicro's CRM Software boasts a user-friendly interface that is intuitive and easy to navigate. It is designed to streamline call center processes and improve agent productivity, allowing for efficient call handling, accurate information retrieval, and swift response times. The software is highly customizable, enabling call centers to tailor the system to their specific requirements and workflows.
The software can also be integrated with other essential business systems, such as accounting systems, HRM systems, and CRM-sales system. This further benefits your business operations. With HashMicro, businesses can efficiently manage customer interactions, track leads, and improve overall customer satisfaction. 
Freshdesk
Freshdesk is a call center system developed by Freshworks. It is suitable for inbound call centers. Although it does not have an inbuilt CRM system, it combines the functionalities of a contact center and CRM system. It enables call center agents to handle customer queries through multiple channels. It also provides features like call routing, ticket management, and call analytics. All of these features are accessible within a single dashboard, allowing users to easily manage their workflow automation.
Nextiva
Nextiva is a cloud-based CRM solution that offers a suite of tools to streamline call center operations. This includes call routing, call queuing, and call recording. Nextiva's call analytics provide valuable insights into call center performance, allowing businesses to identify areas for improvement. The software also integrates with popular communication channels like voice, video, and chat, enabling seamless customer interactions across multiple platforms.
Pipedrive
Pipedrive's call center CRM integrations provide a seamless solution for automatically recording and logging calls, storing contact information, and updating lead positions within the sales funnel. With Pipedrive, you can capture and store important call data, including call recordings and relevant contact information. This enables your team to access and reference these details at any time, ensuring a comprehensive view of customer interactions.
EngageBay
EngageBay provides a comprehensive set of features for sales, marketing, and service functions. EngageBay's key features include call recording, call logging, and call analytics. Its call center CRM capabilities track and manage customer interactions across the entire sales cycle. With these features, businesses can gain valuable insights into their call activities and optimize their sales strategies.
LeadSquared
LeadSquared is a cutting-edge CRM solution that empowers call centers to enhance their calling processes. Its key features include marketing automation, mobile CRM, workday planning, and CRM integration. Not only that, LeadSquared provides you with the tools to personalize your sales pitch by granting you access to prospect details, interests, and activity. It enables you to delve into the prospect's behavioral tracking, offering insights into their preferences and behavior patterns. 
Freshsales
Freshsales is a CRM call center software with in-app cloud phone functionality, enabling seamless communication with contacts through the desktop or mobile app. With its in-app caller, users can make and record calls directly from the CRM platform. In addition to its call center capabilities, Freshsales also offers essential CRM functionalities such as account and contact management. These features allow businesses to manage customer communications, track interactions, and maintain records of customer interactions.
CloudTalk
Cloudtalk is a cloud-based call center software designed for sales and support teams. While it functions as a standalone solution, it can be seamlessly integrated with a CRM system, such as Zoho CRM. A key feature of Cloudtalk is its consolidated dashboard, where agents can access the complete customer history. Additionally, the software enables call routing based on agent skills. With this feature, calls can be directed to agents based on the specific expertise a customer requires.
HubSpot
HubSpot offers a comprehensive call center software solution that enhances the quality of customer service through automation tools and insightful analytics reports. The platform includes features such as a shared email inbox, live chat software, call tracking, and self-service options. Additionally, with its in-app phone and conversation intelligence tools, it provides data-driven insights that can drive business success.
Dixa
Lastly, Dixa is a leading CRM call center solutions provider. It offers features for effective customer support, such as intelligent call routing, side conversations, and customer conversation timelines. With Dixa, you can manage your customer service operations using their omnichannel communication platform, all within a unified dashboard. However, it's important to note that some of the more advanced features offered by Dixa may come at an additional cost.
Conclusion
With the increasing customer demands and the need for seamless communication, a robust CRM system can make all the difference in optimizing operations and driving customer satisfaction. Therefore, businesses must carefully evaluate their requirements and consider various factors when choosing the software. With the right one in place, businesses can enhance productivity and build stronger customer relationships.

Among the numerous options available, HashMicro's CRM Software stands out as the best solution for call center businesses. With its user-friendly interface, advanced features, and seamless integration capabilities, HashMicro's CRM Software streamlines workflows, enhances customer engagement and empowers businesses to deliver exceptional service. Unlock your business's true potential today with HashMicro and get up to 50% off on the Productivity Solutions Grant!