Every company has the goal of expanding its operations. While some people experience growth gradually over extended periods of time, others may go through times of fast expansion. Rapid growth might bring additional complications that human processes and basic systems are unable to handle if they are not prepared for them. For that reason, many businesses are switching to digital solutions such as ERP Systems as effective software for a company. 
Today's businesses must contend with growing client expectations, bigger markets, and fiercer competition. Your company may utilize ERP Software to address this concern. Businesses are using ERP software for efficiently running the operational processes as they seek the company's growth. Moreover, there are various benefits to using ERP software for your company. Before you consider implementing it, take a look at the pricing scheme calculation for ERP software.
Also read: 5 Reasons Why Your Company Needs ERP Cloud Solution
The Function of ERP Software for a Company 
ERP is a software application that companies employ in order to manage their various company tasks within a unified and centralized environment. It is applicable to a wide variety of businesses, including those in the hotel industry, construction, healthcare, and many more. ERP Software automates and simplifies operations, resulting in a leaner, more precise, and more productive company. 
Integrated ERP software allows you to combine technology, business procedures, clients, and suppliers in one centralized system. It offers total transparency into key company processes. It automates your day-to-day tasks such as financing, inventory management, customer relationship management, human resources management, asset management, and many more. Everyone in the company can also access the needed data with ease. Utilizing ERP software will help you in advancing and stay competitive in today's business scene. 
Utilizing ERP Software for Your Company Can Boost Intellectual Capital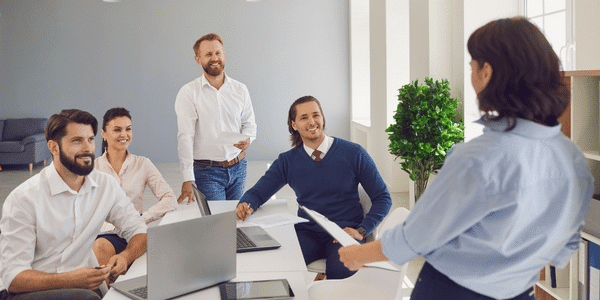 It's possible that implementing ERP as the best software for your company will have an effect on social capital. This implementation is connected to the relationships that are established as a result of the coordination and collaboration that takes place between personnel within the company. It's possible that implementing an ERP system will make communication better and help your firm become more cohesive overall. 
The system will facilitate individuals working together, exchanging information with one another, and developing working connections with one another. The installation of ERP Software provides a platform for improving both social capital and intellectual capital, which in turn enables the organization to have advantages in the rivalry between enterprises operating in the sphere of economic knowledge.
ERP Software will Assist in Company's Growth
The role of ERP software in your company is mainly to do the day-to-day tasks efficiently. ERP system incorporates stand-alone systems, which makes it possible for it to integrate with systems used by other departments within the company. Integration guarantees that the several capabilities provided by ERP software operate together in a coordinated and coherent fashion by bringing these capabilities closer together.
With that being said, utilizing ERP software will enable your company to realize its full growth potential. Employees are able to focus on more important tasks, such as problem-solving and innovation. You can also make greater business decisions with the automated reports generated. By removing inefficiencies, squandered time, and resources, ERP software allows your business to grow and prosper. 
How Does the Type of Business Affect the Software You Need?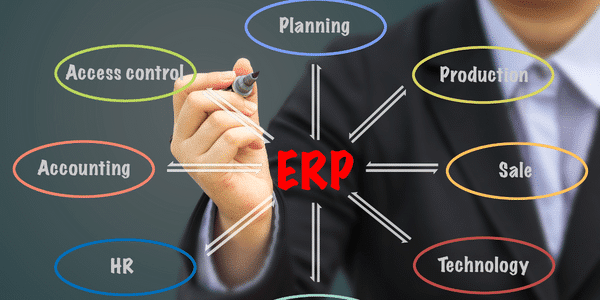 ERP software can look very different depending on the industry it serves. But there is no denying that the primary goal of each and every ERP system is to facilitate an increase in the standard of work. Implementing ERP software can assist your business to grow significantly. It automates and eliminates the manual processes of your business. However, it can be quite challenging to choose the right software for your business. 
Depending on your business type, the software you need may be different. For example, larger businesses may need warehouse management while smaller enterprises don't. However, good ERP software includes various features and should be able to be customized. Therefore, you may consider implementing ERP Software from HashMicro with comprehensive features and customizable according to your business needs. 
Conclusion
Any company wants to grow, but doing so inevitably involves risks and difficulties. Hence why the ERP system as software for your company may be a wonderful growth facilitator. It upholds governance and control and also offers a significant level of working efficiency and stability. Moreover, it enables you to take prompt actions supported by data to reduce business risk.
ERP software will assist you in streamlining the operational processes of your business. It ensures that business data is kept up to date in real time, providing the entire organization with access to a centralized system. Automating the business process allows you to have maximum growth potential. Moreover, an increasing number of businesses all over the world are using customized ERP Software to stay advanced. Register yourself to get a free demo now!
Also read: How Customized ERP Software Can Maximize Business Income?