With the ever-increasing competition within the business environment, buying decisions are no longer only influenced by the quality of the product or service. Every company needs to create engagement and establish loyalty between brand and customer to keep their customers around and their sales stable. One motivation that your company can use is setting up a loyalty program. A loyalty program gives customers exclusive benefits through access, discounts, and coupons. This program could drive regular customers to commit to your company by adding value to their buying experience. Think of it as a thank-you gift that will make its way back to you through repeated sales. However, setting up a loyalty program is just the first step. After doing so, you need to know how to manage it efficiently and cost-effectively with the help of a CRM loyalty program.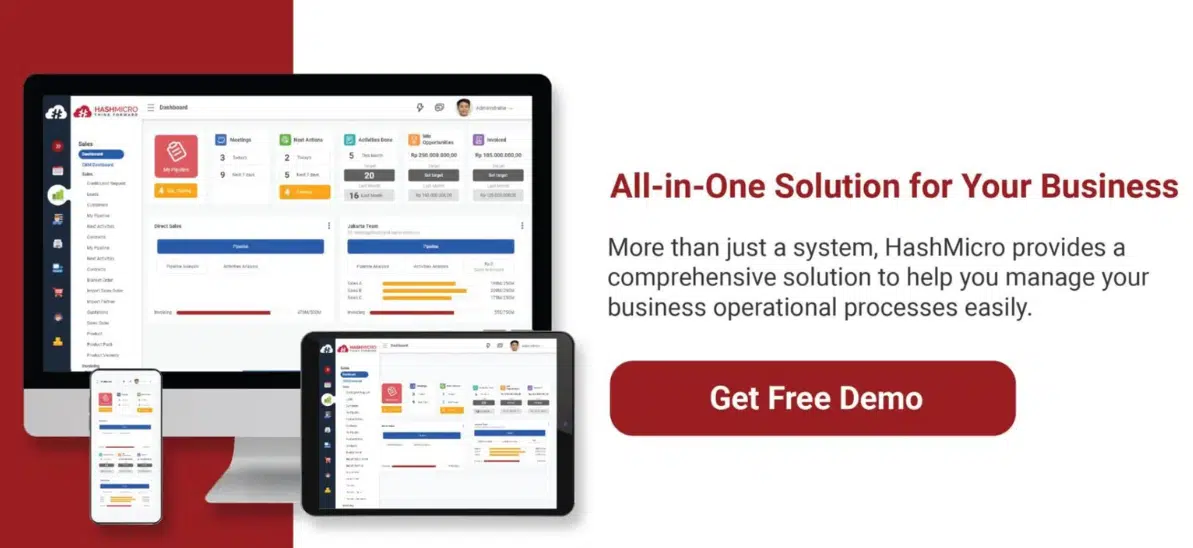 Nowadays, many forward-thinking enterprises utilize the help of CRM software as an innovation to improve their loyalty program. CRM or Customer Relationship Management software can help you boost sales through task automation. In the broad sense, CRM software and the team can work together to manage good relationships with established customers. However, in the context of a CRM loyalty program, the team uses the critical help of CRM to develop a long-term and stable loyalty program through regular communications and rewards management. The team can build not just a vast network of customers but also deep-rooted connections and high customer engagement. Many companies offer loyalty program management with CRM. Still, HashMicro is the best CRM-sales system provider that aids you in creating a loyalty program that's authentic even with automated features. 
Why Your Business Needs a Loyalty Program
You might have gathered that a loyalty program is very helpful in driving sales but is still unsure about the steps a loyalty program could achieve it. How can discounts and free rewards—which earn the company less money— link back to higher sales? The answer is that a great customer experience goes a long way. Making your customers spend less can urge them to spend more on your company in the long run. Here are three main benefits of a loyalty program that your business is guaranteed to experience if your company has a loyalty program.
1. Higher customer retention rate
Customer retention is significant to your company's sales because getting new customers to the same spending level as your loyal customers can cost you much more. Based on a 2022 statistic, loyal customers purchase 90% more frequently than regular customers, and it will cost you 16 times more to reach that point with new customers. Loyalty programs are closely intertwined with customer retention. Loyalty programs can keep customers engaged with your company and encourage them to purchase your goods repeatedly. In turn, your customer retention rate will increase because you keep more of your customer over time. 
2. Increased brand awareness 
People tend to gravitate towards brands they're familiar with or, at the very least, have heard of. For this reason, brand awareness is vital in differentiating your company in a crowded market. Loyalty programs can drive sales higher and increase brand awareness by familiarizing your brand image to customers. However, this strategy can also be counterproductive if your loyalty program is unsatisfactory. Therefore, you must ensure that your customer reward program can positively impact your customers in various ways. One of the easiest ways to do so is by automating your loyalty program management with CRM. The best software provider will have a separate CRM-leads system to help you gain more prospective customers.
3. More customer referrals
The most trusted advertising your company could do is the one that does not come from you. One example of this is customer referrals. When your customer refers your products to their friends, family, coworkers, or even on social media, it is precious advertising that will increase your brand's image in the market. One way you can hack customer referrals' growth is through loyalty programs. A loyalty program proves a positive customer experience, considering that they agreed to commit to your brand. Prospective customers are more likely to buy from you if they know that other people also have positive interactions with your product or service. Moreover, they're more likely to have positive interactions if they're already a part of your company's loyalty program. 
Read more: Why do Singapore Businesses Need CRM Software?
Benefits of Using CRM for Loyalty Programs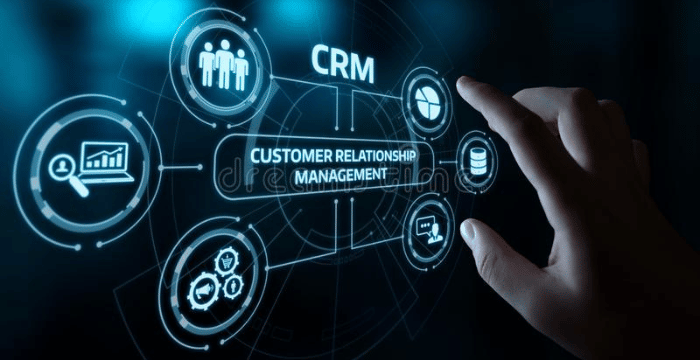 CRM was briefly mentioned earlier as a practical tool to innovate your loyalty program management. Generally, CRM functions as an automation system that can reduce the number of customer-related tasks you would usually need to do manually. However, CRM can aid loyalty program management in a much more impactful and productive way. There are many benefits of using CRM for loyalty programs, but here are the four main ones you will get if you shift to CRM loyalty programs.
1. Detailed customer database
A customer's contact information when they do a transaction or sign up for your loyalty program is valuable. Most CRM software is equipped with the ability to retain important contact information when they do a transaction, sign up for your newsletter or offers, and sign up for your loyalty program. While working on CRM projects, it is advisable to use the bootstrap dashboard template which comes with all the necessary & required components. Not just that, CRM can also retain deep analytics of their interest, purchase history, order preferences, and more. CRM software can analyze this data automatically to predict their buying behavior so that you can offer suitable discounts and rewards. 
2. High-volume communication
CRM offers you a unique opportunity to reach a large audience with just a few clicks. CRM also makes high-volume email delivery possible, so you can use this to your advantage by regularly engaging with customers. Especially with loyalty program members, all communication with customers can be categorized as a potential value exchange to bring sales to your company. You can send automatic reminders, emails, and payment methods using CRM software. CRM can improve your loyalty program management by creating an easy and open communication channel with your customers. 
3. Easier personalization
Personalizing your rewards and discount coupons to each customer's buying history can increase their possibility of using it. However, the problem is that we cannot remember a customer insight like that at the top of our heads. Curating the right offer requires a lot of time, even if the data is stored in one place. CRM or Customer Relationship Management software solves this problem by combining its customer database and automation features. You can send your customers information, campaigns, and offers that are relevant to them based on their purchase history and profile. Therefore, you can efficiently increase customer spending, and your customer will get a better customer experience.
4. Maximize Customer Engagement and Retention with a CRM Loyalty Program
A CRM loyalty program can be a highly effective way to maximize customer engagement and retention for your business. By offering incentives and rewards for frequent purchases or other actions, you can encourage customers to return to your business again and again.
The data collected through a CRM loyalty program can also provide valuable insights into customer behavior and preferences, allowing you to tailor your marketing and sales efforts to their needs.
How to Build a Longlasting Loyalty Program
After establishing a loyalty program with a good following, you must know how to make your program sustainable. To do this, you must first understand the motivation customers are acting on when engaging with your loyalty program. Customers are motivated by personal objectives and will remain committed to the business that can assist them in achieving those objectives. For example, most loyalty program customers want to feel valued by the brands they choose to shop at, so brands could realize this by creating a tier-based membership according to each customer's contribution to the company. Besides that example, these are five other steps to building a loyalty program that's distinguished and sustainable. 
Build credibility through exceptional customer service

Be consistent and genuine with communication

Give customers many opportunities to sign up for the loyalty program

Create rewards for various types of customer activities

Diversify your rewards to create added values
Read more: Top 4 CRM Model To Increase Your Customer Loyalty
Conclusion
In business, the saying "loyalty is a two-way street" is accurate because it financially benefits both the customer and the seller. Getting customers' loyalty and rewarding them with various exclusive benefits can generate long-term returns in sales numbers for your company. However, gaining customer loyalty requires consistent effort and authentic communication. A positive buying history with a brand is no longer enough to guarantee its commitment. A company must also ensure that they're always ahead of the competition. Implementing CRM software for loyalty program management is the best way to do that, and  HashMicro is the right software provider to choose from.
HashMicro CRM software helps you manage loyalty programs with ease and flexibility. You can get detailed reports on what products are popular with your customers to create the most profitable business decisions. Furthermore, when the CRM is integrated with HashMicro's POS Software, you can optimize your marketing effort even more. With the tracking feature of the POS system, you can gain a more comprehensive analysis of your customers' spending behavior. You can utilize all of these features to your liking at a competitive price. Switch to HashMicro today HashMicro to get the best deal possible as well as a free demo now!